Vince Vaughn is an American actor, comedian, producer, and screenwriter who has been acting for over three decades now. He is mostly known for his comic roles and the actor even founded his own production studio, Wild West Productions.
Vaughn was born in Minneapolis, Minnesota to a mother who was once the top financial manager in the country and a father who was a salesman for a toy company. After being introduced to theater from a nascent age, Vaughn decided to pursue a career in acting in 1987.
In the following year, Vaughn landed his debut acting role for a Chevrolet commercial. Then, he appeared on the drama series, 'China Beach' followed by acting in three episodes of 'Schoolbreak Specials.' The actor's debut movie role came in the sports biography, 'Rudy.' While shooting for 'Rudy,' Vaughn befriended Jon Favreau.
However, it was the 1966 indie comedy, 'Swingers' which provided Vaughn with mainstream success and recognition. Followed by that, he appeared in Steven Spielberg's 'The Lost World: Jurassic Park' which made him even more notable to audiences. Then, he was cast in the critically acclaimed movie, 'Return to Paradise' followed by the crime comedy movie, 'Clay Pigeons' alongside Joaquin Phoenix.
In the year 2000, Vaughn shared screen space with Jennifer Lopez for the sci-fi horror flick, 'The Cell.' His portrayal of the character, Beanie in 2003 comedy, 'Old School' resulted in Vaughn's popularity reaching new heights. After 'Old School' and other successful comedy movies, audiences started to recognize Vaughn as a member of the "Frat Pack" which is a term given to Hollywood comedians who appear frequently in comedy films. His role in the commercially successful Ben Stiller movies, 'Starsky & Hutch' and 'Dodgeball' has been instrumental to Vaughn being acknowledged as a seasoned comedy actor.
Moreover, Vaughn shared screen space with Kevin Spacey and Elizabeth Banks for the Christmas comedy, 'Fred Claus' where he played Santa Claus' fictional brother. His 2007 movie, 'Couples Retreat' which also starred Jon Favreau and Dana Cox had an extremely successful run at the box office.
In 2011, Vaughn starred in and co-produced 'The Dilemma' which was directed by Ron Howard who is known for having directed 'A Beautiful Mind' which won him an Academy Award for Best Director.
The 2013 movie, 'The Internship' was co-written by Vaughn and he also starred in the comedy movie which revolved around a couple of men who get selected for an internship but are too old for it. It also features Owen Wilson in a lead role alongside Vaughn, making it the duo's second outing as a pair of lead actors after 'Wedding Crashers.'
Then, in 2015, Vince Vaughn played the role of Frank, a criminal and entrepreneur in the second season of the crime anthology series, 'True Detective.' That season also starred Colin Farrell and Rachel McAdams. Last year, Vaughn appeared in the neo-noir thriller, 'Dragged Across Concrete' which also starred Mel Gibson.
Vaughn is married to Canadian realtor, Kyla Weber. The couple got engaged in 2009 and tied the knot next year. They have a son and a daughter who are six and nine years old respectively. Apart from his talent in front of, and behind the camera, Vaugh is also a blue belt holder in Brazilian Jiu-Jitsu, a form of martial arts. He has also lent his voice to the video game, 'Chaos Island: The Lost World.' Plus, the actor also appeared on the music videos: 'These Arms' by Dwight Yoakam and 'Don't Wanna Know' by Maroon 5 apart from the charity single, 'We are the World 25 For Haiti.'
You must be wondering about Vaughn's upcoming projects and we have the answer right here. Below is a list of his upcoming movies and television shows. We hope his new performances are as good as his recent ones.
Read More: Upcoming Naomi Watts Movies
8. Seberg (2019)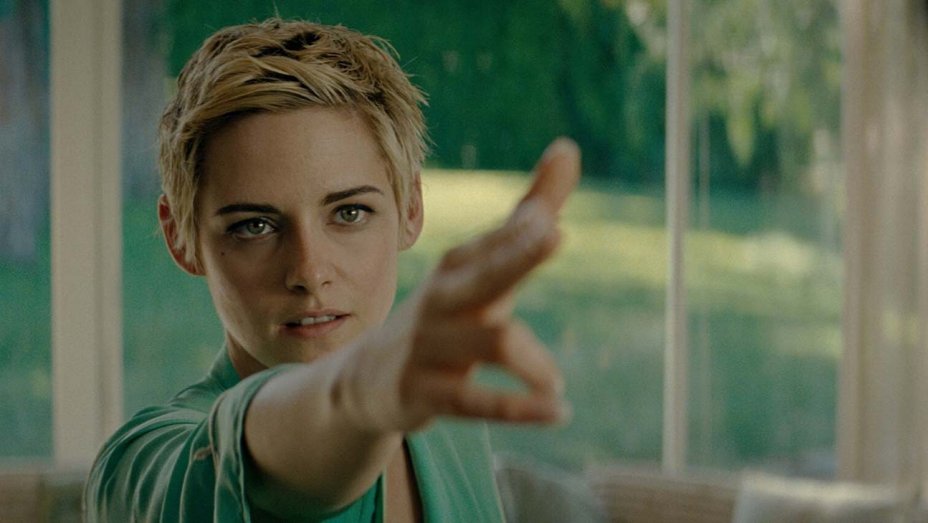 This upcoming drama is based on true events and will release on the 13th of December, 2019. It stars Kristen Stewart in the lead role, playing the character of Jean Seberg, a popular actress who became an icon of the French New Wave Cinema. The plot revolves around Seberg's involvement with an African American activist, Hakim Jamal and the FBI targeting the actress for that. Apart from Stewart, the movie stars Margaret Qualley and Vince Vaughn.
7. F is for Family (2015-)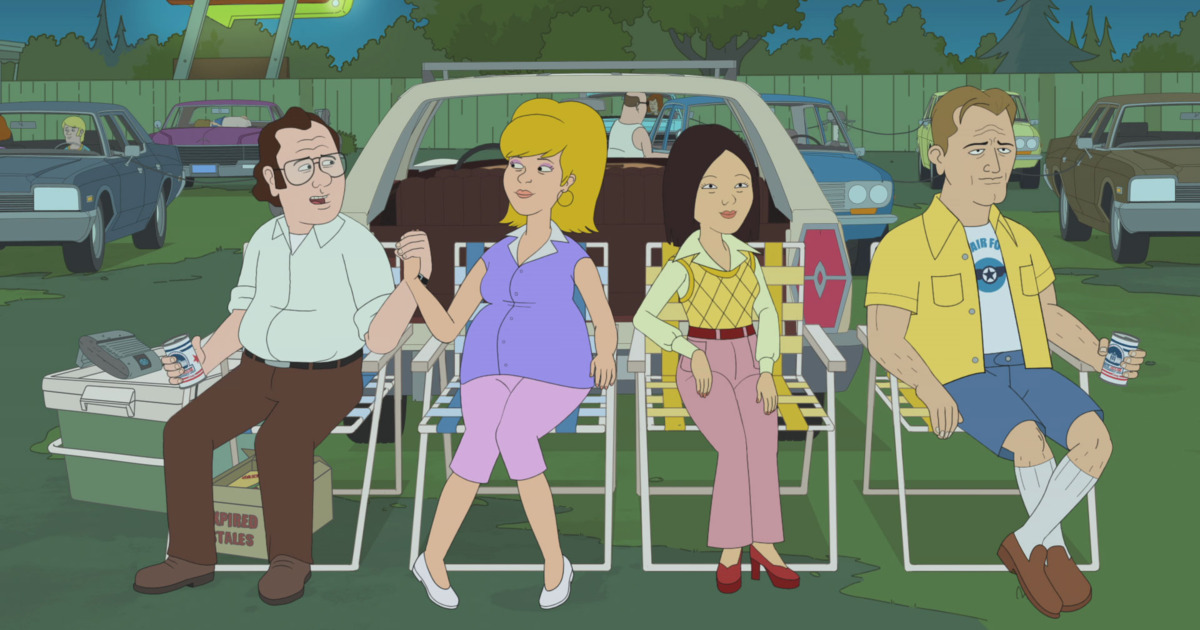 'F is For Family' is an animated sitcom that is meant for adults. It follows a family of five living in a suburban neighborhood during the 1970s. Having completed its third season in 2018, the show was renewed for a fourth installment that is slated to air next year.
A Netflix Original, 'F is for Family' is the longest-running animated show by the streaming platform after 'Bojack Horseman' which ends in 2020 with its sixth and final season. Vince Vaughn has served as the executive producer for this show and started to lend his voice to a new character that was introduced in its latest season. Although 'F is for Family' relies on vulgarity for humor, the show has been praised for its nuanced approach and poignant representation of its protagonist's frustration. For fans of adult animated comedies, this show is a must-watch.
Read More: Upcoming Reese Witherspoon Movies
6. The Binge (2020)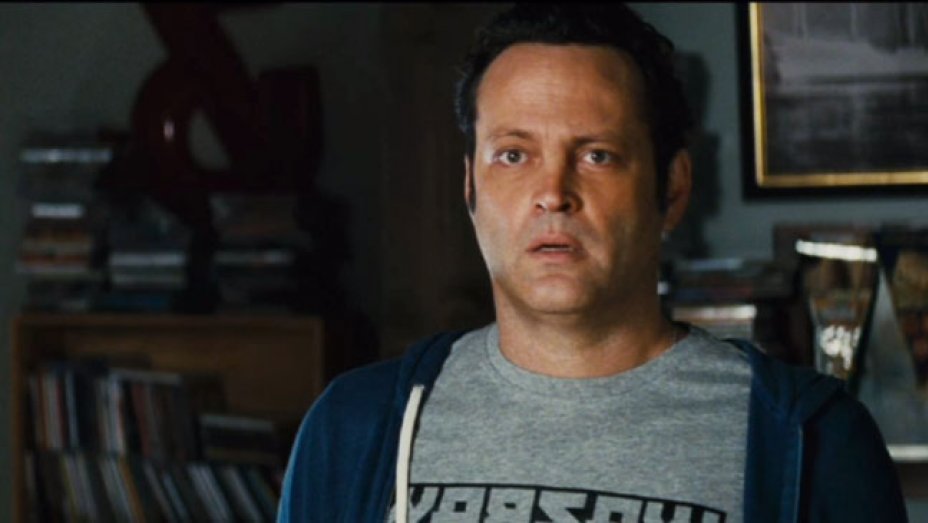 'The Binge' is an upcoming comedy starring Vaughn and Skyler Gisondo. It is set in an age where all drugs and alcohol are illegal and people get to enjoy them on a single day known as "Binge day."
5. Arkansas (TBA)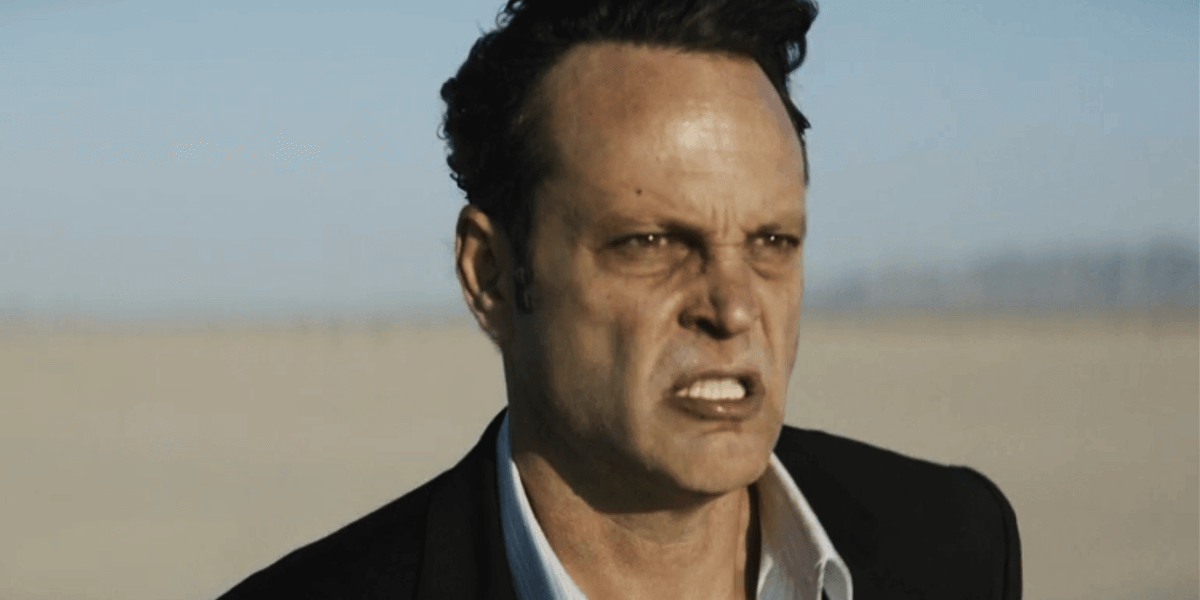 'Arkansas' is an upcoming crime thriller that stars Clark Dude, Liam Hemsworth and Vaughn in lead roles. It follows two men who follow a drug kingpin's orders and face deadly consequences when a deal does not go their way.
4. Untitled Body Swap Thriller (TBA)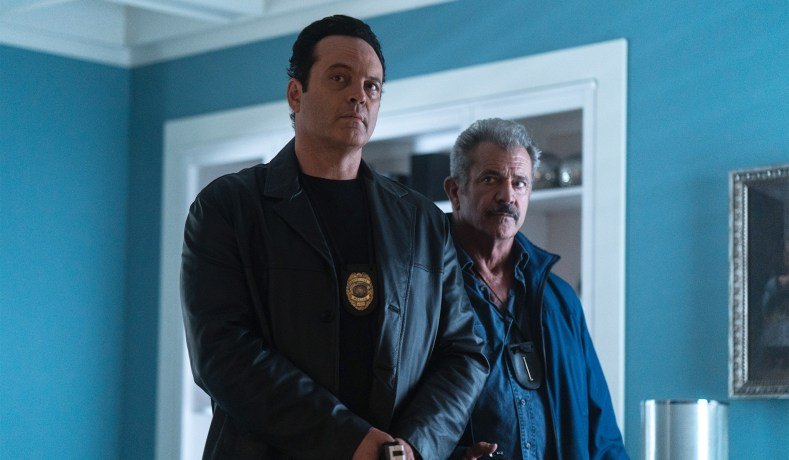 This upcoming project is an untitled thriller that is currently being filmed. It stars Kathryn Newton and Vince Vaughn playing leads and follows a young girl who swaps her body with a psychotic serial killer, only to find out that she has less than a day to reverse it or face the risk of being trapped in the murderer's body forever. The movie is written and directed by Christopher Landon who is known for having written 'Paranormal Activity: The Marked Ones.'
Read More: Upcoming Ryan Gosling Movies
3. The Last Drop (TBA)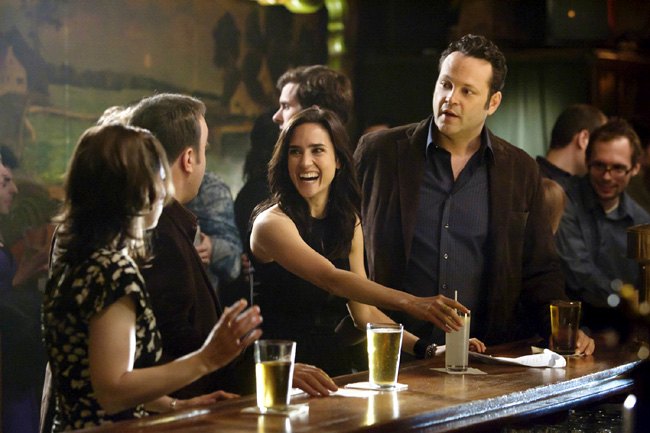 Christopher Storer is a director who is renowned for having directed the television series, 'Ramy' and Hasan Minhaj's stand-up comedy special, 'The Homecoming King.' 'The Last Drop' is an upcoming comedy movie that Storer has helmed. Currently, in its pre-production phase, it focuses on an alcoholic who is forced to give up drinking or face the possibility of losing everything otherwise.
2. The Risk Agent (TBA)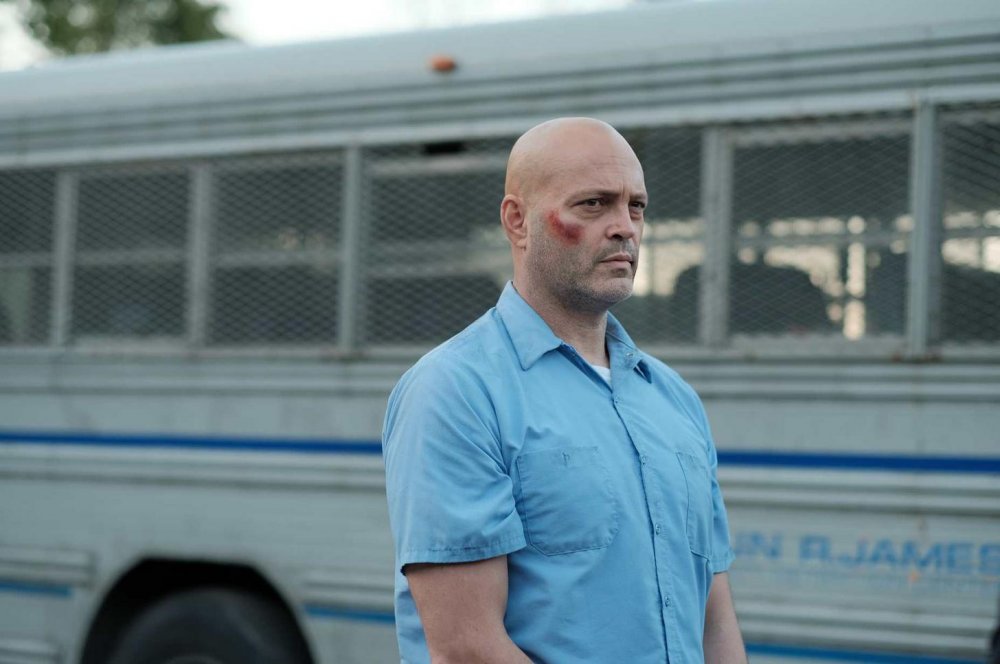 Vince Vaughn's studio, Wild West Productions acquired the adaptation rights to Ridley Pearson's mystery thriller of the same name. Vaughn is also going to star in the movie as the protagonist, John Knox. It follows the story of a Chinese national who gets kidnapped in Shanghai and how Rutherford Risk- a private hostage rescue firm is hired to find him.
Vaughn's character is tasked by Rutherford Risk for this mission, owing to his combat skills. Pearson's novel is the first book of a series that already has four installments. Hence, Vaughn might be hoping to initiate a commercially successful movie franchise with this adaptation.
1. The Insane Laws (TBA)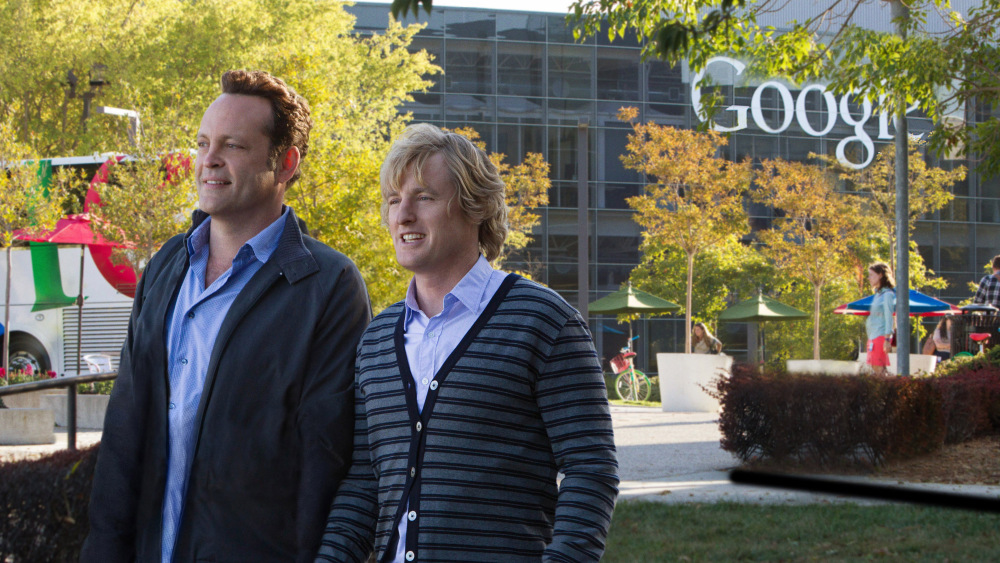 This comedy movie was announced way back in 2011 but unfortunately, not many developments have been reported about its progress since then. Hence, there isn't much information on whether the project is actually going to see the light of day or not.
It reportedly follows the story of two college friends who got married and had kids at the same time. However, their friendship gets tested when one of the friends' daughter gets pregnant with the other's son. Apparently, Jason Bateman had also been in talks to star in the movie, apart from Vaughn.
Read More: Upcoming Chloe Grace Moretz Movies