Viola Davis is one of the finest actresses working in Hollywood currently. She is one of the few performers to have won an Academy Award, a Tony Award, and an Emmy Award, dubbed the 'Triple Crown of Acting'. Davis made her screen debut with a small role as a nurse in 'The Substance of Fire', which released in 1996. After that, she did guest spots in various TV shows and films. She appeared on Broadway in the play, titled 'King Hedley II' in 2001. Davis was awarded a Tony for Best Featured Actress in a Play for the show. Her breakthrough in films came in 2008 when she was nominated for the Academy Award for Best Supporting Actress for her role in the drama 'Doubt'.
In 2010, she won the Tony Award for Best Actress in a Play for her role as Rose Maxson in the revival of August Wilson's play 'Fences'. She also appeared in many movies that year including the role of Gail Friedman in 'Trust'; Delia Shiraz in 'Eat Pray Love'; Director George in 'Knight and Day'; and Dr. Eden Minerva in 'It's Kind of a Funny Story'. Davis then played the lead role of a 1960s housemaid Aibileen Clark in the 2011 comedy-drama 'The Help'. She received the nomination for the Academy Award for Best Actress for her role. Davis then gave an amazing performance as Nancy Birch in 'Prisoners', which released in 2013. That same year she played the character of Major Gwen Anderson in 'Ender's Game'. She appeared as Susie Brown in James Brown's biopic 'Get on Up', which released in 2014.
Davis started playing lawyer Annalise Keating in the drama series 'How to Get Away with Murder' in 2014. In 2015, she became the first black woman to win the Primetime Emmy Award for Outstanding Lead Actress in a Drama Series for her performance in the show. The show is performing strongly in terms of ratings. She appeared as Amanda Waller in the superhero film 'Suicide Squad', which released in 2016. Davis reprised her role of Rose Maxson in the film adaptation of the play 'Fences', which released in 2016. The role earned her the Academy Award for Best Supporting Actress.
In 2018, she played the character of Veronica Rawlings in Steve Mcqueen's heist film 'Widows'. At this point, the question that might be circling your mind is what and when is the next Viola Davis movie coming? Well, the good news is that we have a clear answer to that question. Here's the list of upcoming Viola Davis films scheduled to release in 2019 and 2020. We can only hope that the latest Viola Davis movies would be as good as some of her recent ones.
5. Troop Zero (2019)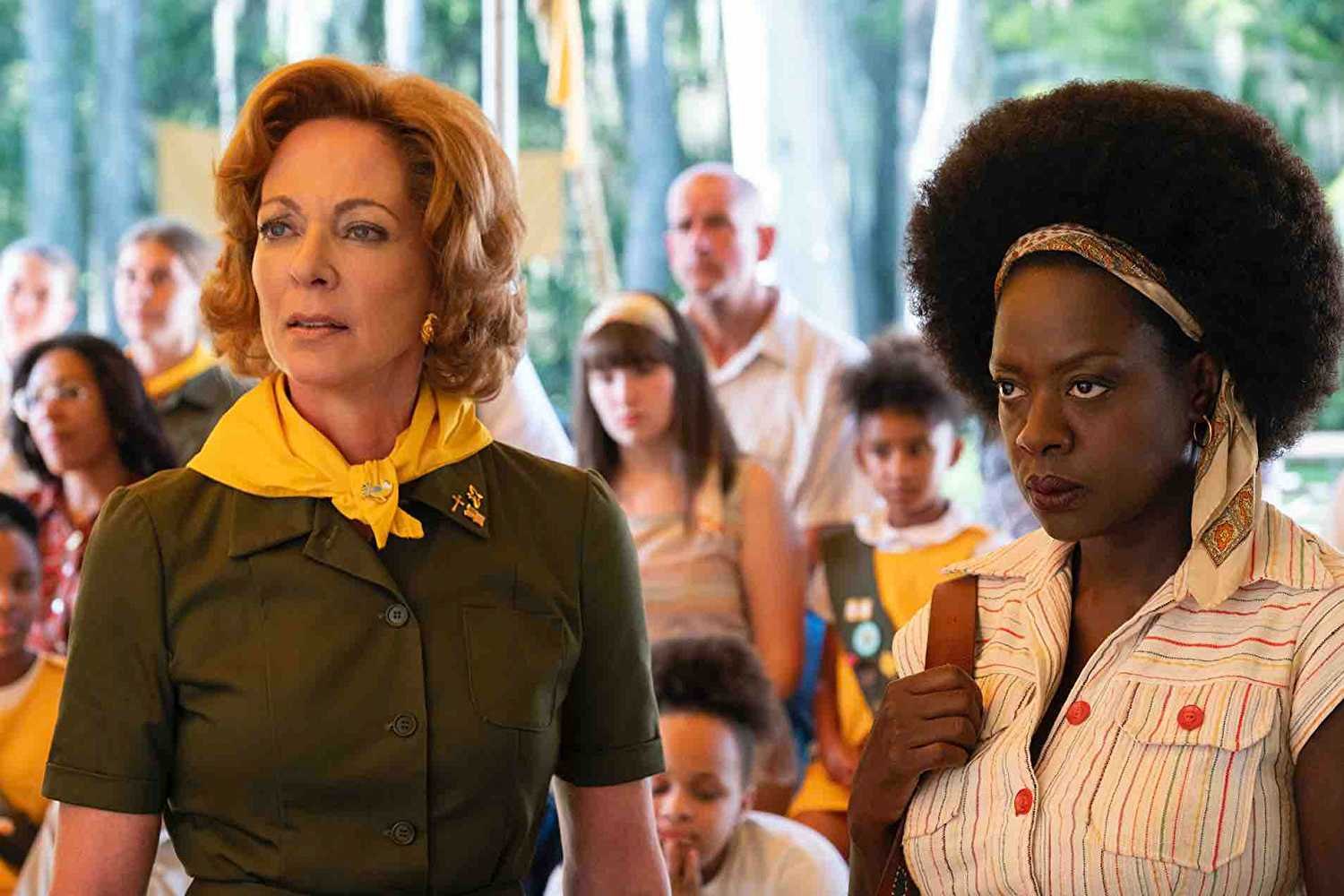 'Troop Zero' is a comedy-drama being directed by Bert & Bertie. It is set in rural 1977 Georgia and follows a misfit girl's dreams of life in outer space. And when a competition offers her chance to be recorded on NASA's Golden Record, she recruits a makeshift troop of Birdie Scouts, which forges into friendships that last a lifetime. At this moment, nothing is known at the moment about the character that will be played by Davis in the movie. The movie also stars Allison Janney in the lead role alongside her. Davis has not done many comic roles in her career but the last time she did one, she was nominated for an Academy Award. The expectations from this movie are high as it stars two of the best actresses in the industry. No release date has been set for the film but it will most probably release in late-2019.
Read More: Upcoming Denzel Washington Movies
4. How To Get Away With Murder (2014-)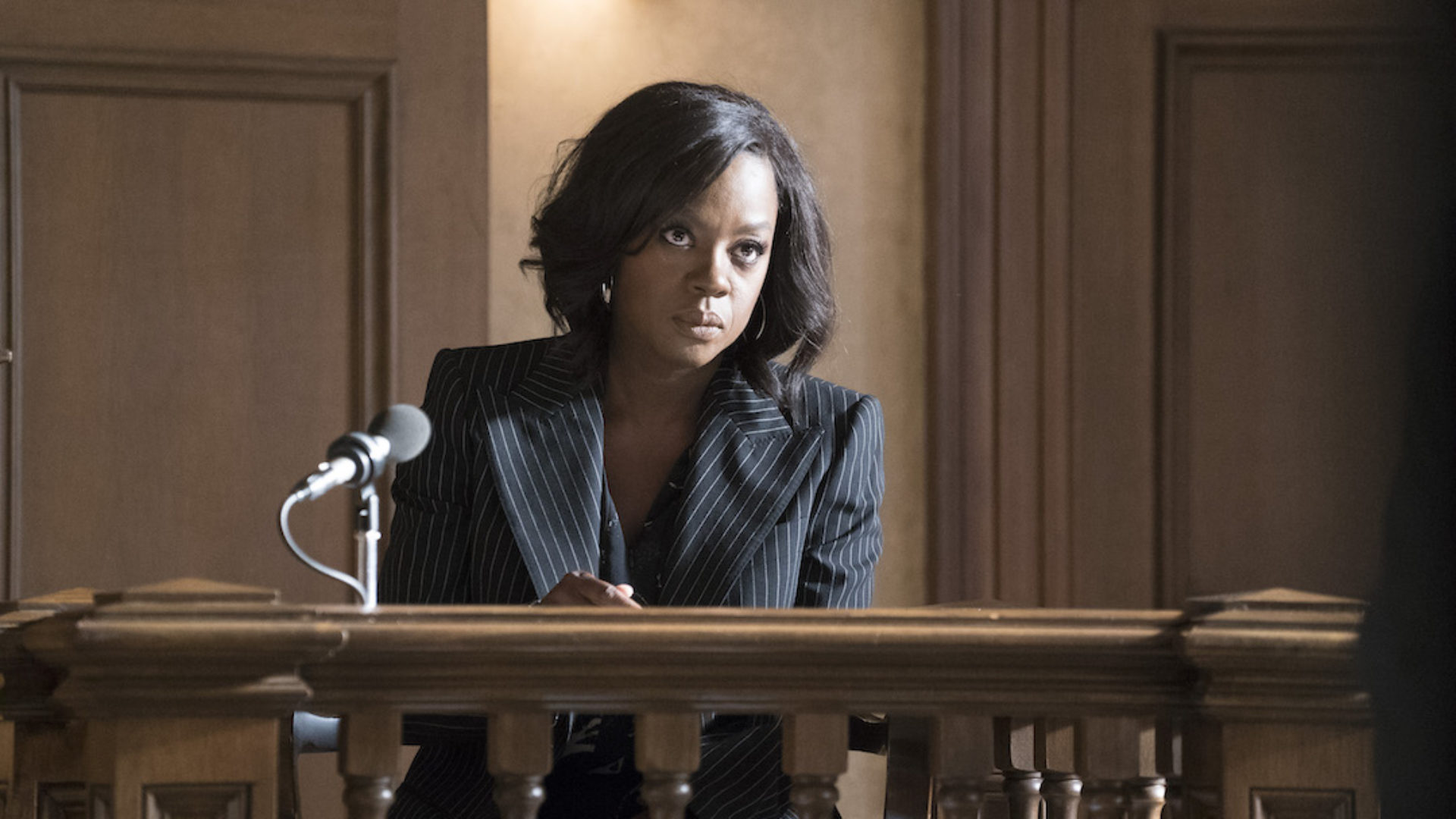 'How to Get Away with Murder' is an American legal drama that airs on ABC. The story is about a law professor at a prestigious Philadelphia University, who gets involved in a convoluted murder plot with five of her ambitious students. The case promises to change the course of all their lives. Over the seasons, the show has garnered immense praise as we see how the legal team deals with the facts of murders. They work for the professor at her law firm and their job often involves fighting for people who are guilty. It goes without saying that Annalise Keating is the star attraction of the show. She is a brilliant professor who leads her students in various cases. Viola Davis plays the role of Keating and she has been delivering jaw-dropping performances each time, so it would be fair to expect the same from her in the upcoming season as well.
3. Ma Rainey's Black Bottom (2020)
'Ma Rainey's Black Bottom' is an upcoming drama movie that is based on the play of the same name by August Wilson. It tells the story of Ma Rainey, who is considered to be the 'Queen of the Blues'. When she attempted to record an album in a studio in 1927 in Chicago, it led to a lot of tensions between her and her bandmates. Her producer and her white agent also got involved, complicating matters even more. Viola Davis is set to star in the movie and seeing how she has fantastic performances in dramas, there is no doubt that she will amaze us once again as she appears alongside the likes of Chadwick Boseman.
2. The Suicide Squad (2021)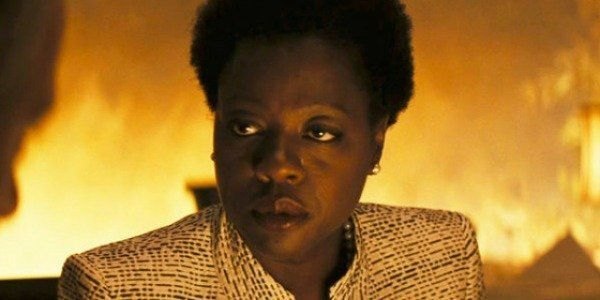 'The Suicide Squad' is an upcoming movie whose plot is unknown at this point. Obviously, it will feature the team from DC comics. Basically, they are villains who are forced by the government to handle dangerous situations and end them favorably, in order to get some years off their sentences. The team is titled Suicide Squad since these missions are always potentially deadly. The squad also keeps changing so we do not know if the upcoming movie will have exactly the same team as last time. What we do know is that Viola Davis is reprising her role as Amanda Waller, the tough leader who is in charge of the Suicide Squad and who always plays her cards close to her chest. Someone who has a trick up the sleeve at all times and always keeps a hidden agenda, Waller is as dangerous as the criminals she effortlessly handles and sends on missions.
1. Untitled Harriet Tubman Project (TBA)
The film is based on the life of Civil War-era activist Harriet Tubman, who worked to liberate slaves in the American South by developing a secretive system that allowed them to escape to freedom. Viola Davis has been roped to play the central role of Harriet Tubman. The film also stars Mike Gassaway and is going to be directed by Kirk Ellis.
Read More: Upcoming Tyler Perry Movies