Created by Camille Couasse and Sarah Farkas, 'Vortex' is a French sci-fi thriller series. The story follows Ludovic Béguin, or Ludo (Tomer Sisley), a 52-year-old veteran detective working for the Brest police department. Twenty-seven years ago, he lost his wife, Mélanie (Camille Claris), in what seemed like a tragic accident. But when a woman's body is discovered on the same beach where his wife was found, his investigation leads him to suspect that both deaths are connected. The narrative is split into two timelines. In 2025, Ludo uses state-of-art VR technology to assess the crime scene and encounters his long-dead wife from 1998, 12 days before she is fated to die.
After successfully testing whether they can change the past, Ludo and Mélanie race against time to find out who killed her and why. However, Mélanie's actions in the past soon begin to have unforeseen consequences for Ludo in the future. In the past 15 years, he has rebuilt his life. He now has a wife and a son, and his fear of losing them because of what he and Mélanie are doing becomes quite real. Following its release, 'Vortex' season 1 received mostly positive responses, with much praise directed at the concept, execution, direction, and performances. If you are wondering whether there will be a second season of 'Vortex,' we got you covered.
Will Vortex Season 2 Happen?
'Vortex' season 1 premiered on June 2, 2023, on Netflix. It was originally released on September 16, 2022, at the Festival de la Fiction TV and in France on December 26, 2022. As for season 2, this is what we know.
Neither the series producers nor the Netflix executives have yet confirmed the development of a second season. Several outlets report it to be a miniseries, but 'Vortex' will not be the first miniseries to be expanded into a multi-seasonal show if it gets renewed for season 2. 'Vortex' is especially popular in its country of origin, where the first two episodes were watched by an impressive 4.3 million viewers on France 2.
"'Vortex' is a brilliant show innovating its genre: an extremely gripping investigation – partly rolled out in the virtual Space – that captures us to take us further to a deeply touching love and family drama," Julia Schulte, SVP of international sales at France TV Distribution (FTD) said in a statement after the show was picked up by Netflix. "A perfect match to satisfy multiple linear and non-linear audiences today!"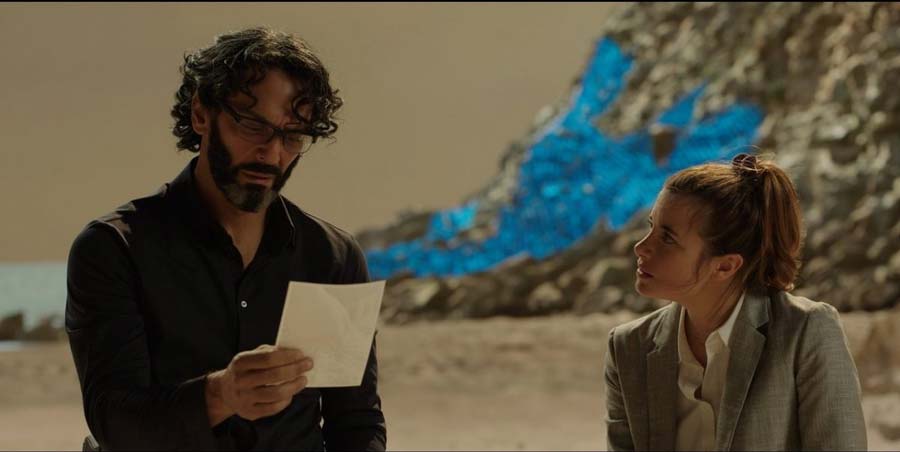 If 'Vortex' manages to replicate its success on the streaming giant, there will likely be an interest to turn it into a multi-seasonal show. There are scopes in the narrative for further exploration. In the penultimate episode, Ludo realizes that Hector (Ludovik), a childhood friend of Mélanie, is responsible for her death and those of three other women, including the one whose body was found on the beach. Meanwhile, in 1998, Mélanie comes to the same realization and tries to run away, eventually ending up on the cliff from where she fell on the day she is supposed to die. In 2025, Ludo confronts Hector, but the other man kills him with a shard of glass. Facing her own death, Mélanie shoots Hector, killing him before he can kill any other person, including Ludo.
In 2025, Ludo wakes up in a new timeline. He discovers that Mélanie was on the run for 15 years until she returned to see their daughter, Juliette or Juju (Anaïs Parello), and he played a role in her arrest. His family is still there, but Juju now resents him and is a lawyer instead of a doctor, likely inspired by her mother's case. As the season ends, Ludo visits Mélanie in prison.
In the prospective season 2, Ludo might discover another vortex, taking him on a different journey. Juju of this timeline can use the VR glasses and discover the vortex, leading her to understand why things are the way they are. The series can also be turned into an anthology show, focusing on different stories revolving around the VR glasses and the vortex. If the series is renewed within the next few months, the viewers can expect 'Vortex' season 2 to be released worldwide sometime in Q2 2025.
Read More: Vortex Ending, Explained: Who Killed Mélanie?