If we come to see it this way, Paul Bettany has been a part of the Avengers and the MCU as long as Robert Downey Jr. has, with the exception of 'Endgame'. First, as the voice of Tony Stark's AI J.A.R.V.I.S since as long as the first 'Iron Man' that kicked off the MCU, till 'Infinity War', where towards the end, the robotic being powered by the mind stone was skull-crushed by Thanos, draining him of all life. His aide and love interest, Wanda Maximoff, the scarlet witch was first introduced in a post-credits scene for 'Captain America: The Winter Soldier', having a full-blown role in 'Age of Ultron', followed by 'Civil War' and then leading a supposedly "normal" life with Vision when the events of 'Infinity War' are put into motion. The two ended up being separated by fate (and a painful to watch death) but fans of the duo have reason to rejoice since they will now have centre stage, headlining their own limited series that is going to take their story forward in the MCU after the events of 'Endgame'.
Now there remain some major unresolved plot elements, the major one being the return of Vision, that sure set up the arrival of 'WandaVision' nicely, also being one of the many reasons why this is going to be one hotly anticipated series. Infact, yet again, I have to commend Marvel's marketing here. Despite announcing a number of projects in the works already, virtually all of them are failure proof.
The MCU is an established brand of its own now, and anything even remotely connected to the vast shared universe that only saw a new zenith with 'Avengers: Endgame' is bound to be watched by people. In that, all the TV series that Marvel is introducing right now are more like extended post-credits scenes leading into Phase IV movies, as with WandaVision leading to an increased role for Wanda in 'Doctor Strange: In the Multiverse of Madness', while these characters get an expansion on their personal stories too, as with the Tier 1 Avengers. Win-win-win, as Michael Scott would say. So, without further delay, here is everything that we currently know of the 'WandaVision' TV series. Read on.
WandaVision Plot: What is it About?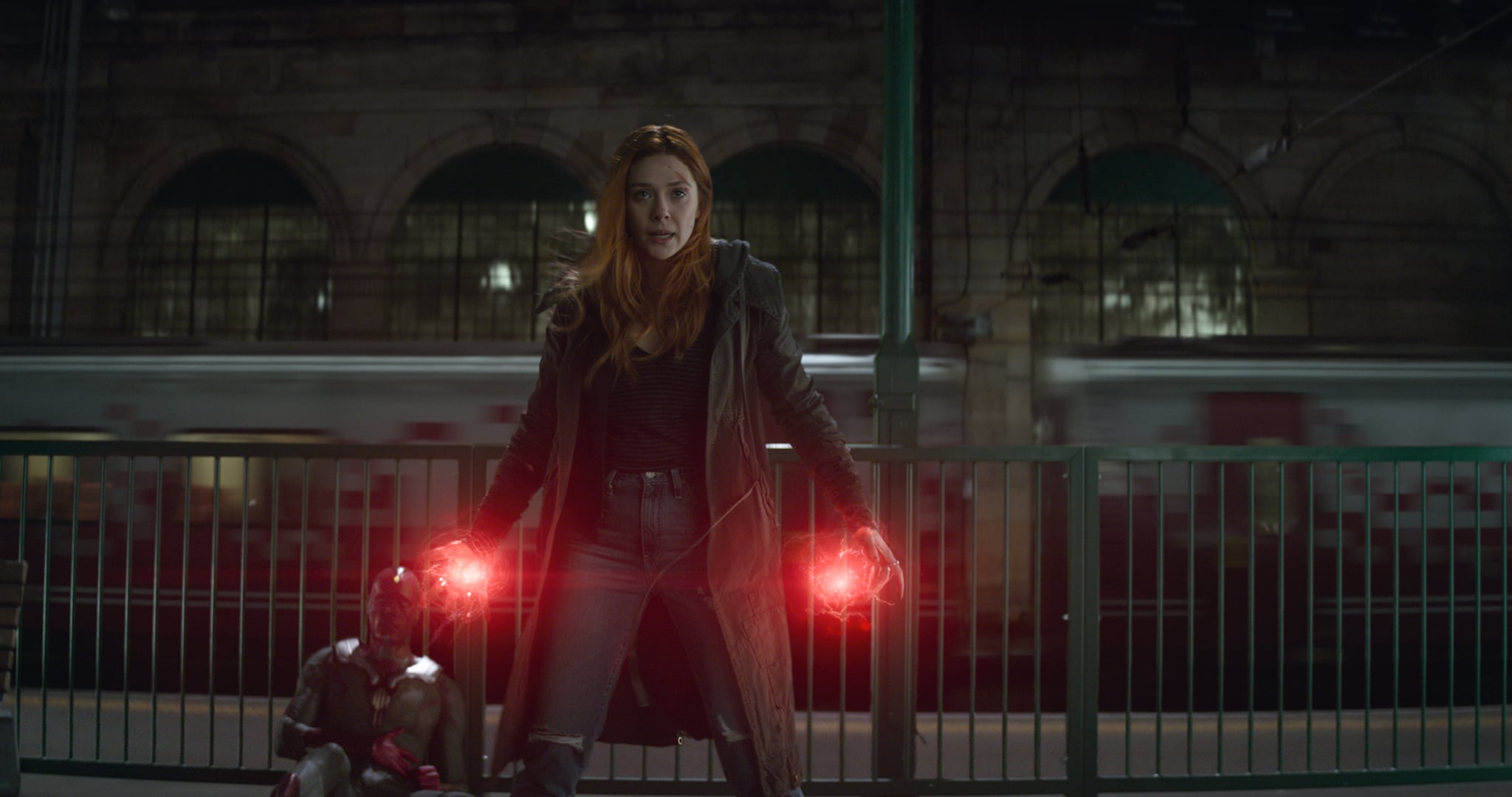 Just as I mentioned above, one of the major questions that the TV series raises and also seeks to answer is how Vision would return to life after clearly being killed by Thanos before he snapped away half the universe. The official announcement for 'WandaVision' brought along the news of the series being set after the events of 'Endgame', so we can rule the prequel route out for now.
Although, I do believe that the series would be spending some time with the duo in Edinburgh where Wanda and Vision were before they were attacked by two of the Black Order, Proxima Midnight and Corvius Glaive, in search of the mind stone. In particular, how the two developed an emotional relationship together after the events of 'Civil War'. Other than that, the most likely avenue in my opinion that could lead to Vision being resurrected is the one that was explored in the conversation between Bruce Banner and Shuri in Wakanda, while they were trying to remove the mind stone from him while keeping him alive. It showed Shuri understanding Vision's tech more than Banner, who was, in a slightly extended sense responsible for the creation of Vision himself. Shuri was shown as quite the bright mind herself, so I would not be surprised a bit if she and the advanced Wakandan tech at her disposal are the reasons Vision comes back.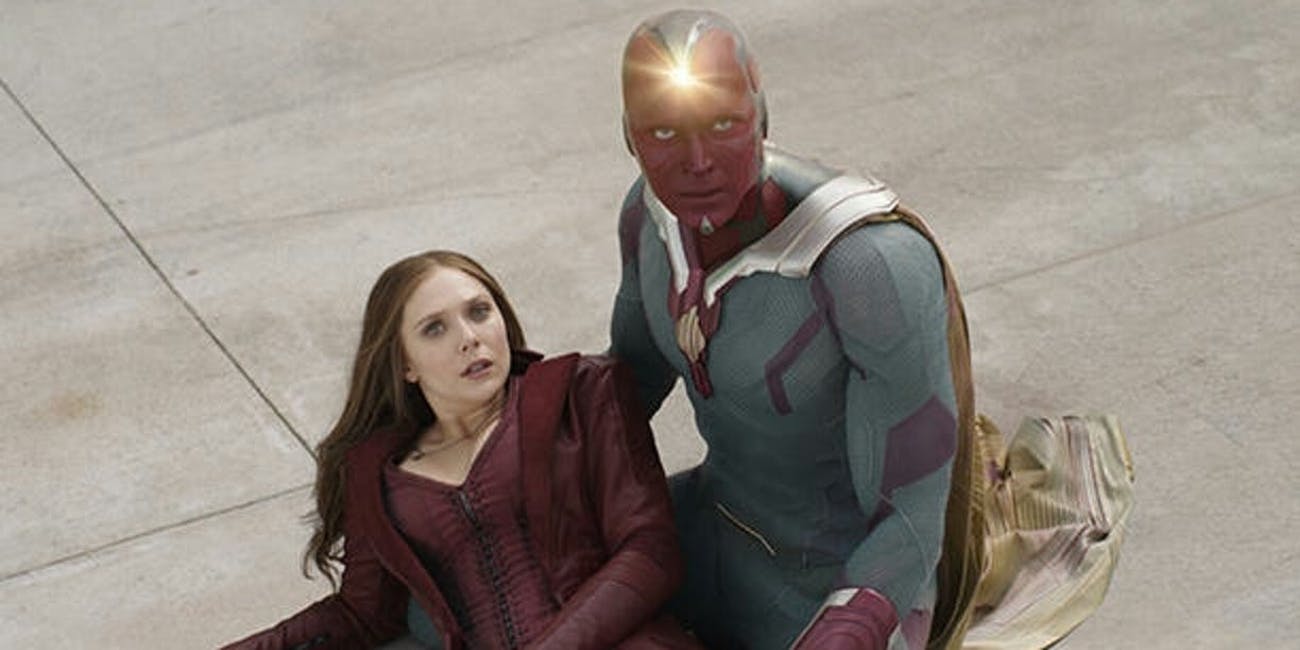 Coming to the mind stone that was essential to the existence and operation of Vision, it is now destroyed in the current timeline by Thanos, and the stones that were brought to 2023 by the time travelling Avengers were placed in their original locations by Captain America. In that case, the mind stone would still be in Loki's sceptre and would eventually find its way to the cradle that gave birth to Vision, who is now dead in the current timeline, his resurrection through whatever means kept aside right now. That there is another anomaly created by Cap's travel back in time and his crusade to place the stones in their original conduits.
We will, therefore, have to wait to see the resolution to this. Alternatively, the makers could go back to the character's comic book roots, with the character having a solar jewel on his forehead rather than an infinity stone, with solar energy powering him, also enabling him to emit beams from his forehead comprising of the same. This would enable him to thereby essentially functioning as an android of sorts, which should be a satisfactory resolution to his arc.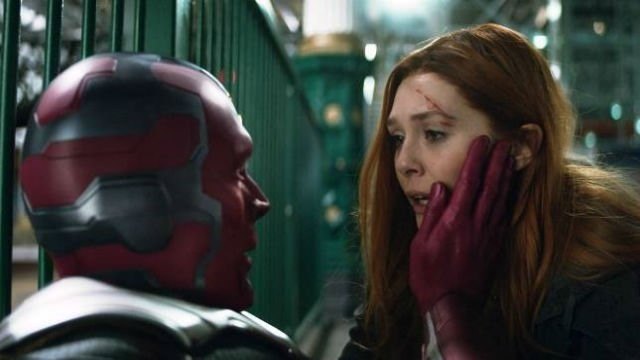 The singular most interesting arc stemming from the 'WandaVision' show would be the inclusion of Monica Rambeau in the roster along with the duo, albeit the show will feature a grown up version of the child we met in this year's 'Captain Marvel', Maria Rambeau's daughter. It is yet unclear as to what role she would exactly be adapting in the show, but fans might know that she goes by a number of her rather famous aliases, including Pulsar, Photon, Spectrum and even Captain Marvel.
"We're gonna get weird, we're gonna go deep, we're gonna have lots of surprises, and we're gonna finally understand Wanda Maximoff as the Scarlet Witch", said Elizabeth Olsen, who is now thrilled to be returning to her famous role. Now as an admirer of the Scarlet Witch and the X-Men in general, I would like to believe that Elizabeth Olsen was alluding to the series exploring the full potential and powers of Scarlet Witch, including time and reality manipulation and even telepathy apart from telekinesis.
Since Olsen also has an expanded role in the upcoming Doctor Strange sequel, 'In The Multiverse of Madness', 'WandaVision' is fully expected to set up the groundwork for the same. With the former being the first goth horror film in the MCU, we can expect a lot of weird stuff, and part of it may come from Wanda and her reality warping powers herself. "There's quite a few other comic books that we're pulling from and it's going to be Wanda and the Vision, and I think at the Disney+ launch chat, they showed a photo of us in the '50s", said Olsen. That too confirms that there either is a fair bit of time travel involved, or the Scarlet Witch's famed reality warping. A slightly elongated waiting period should bear answers to all our questions.
WandaVision Cast: Who is in it?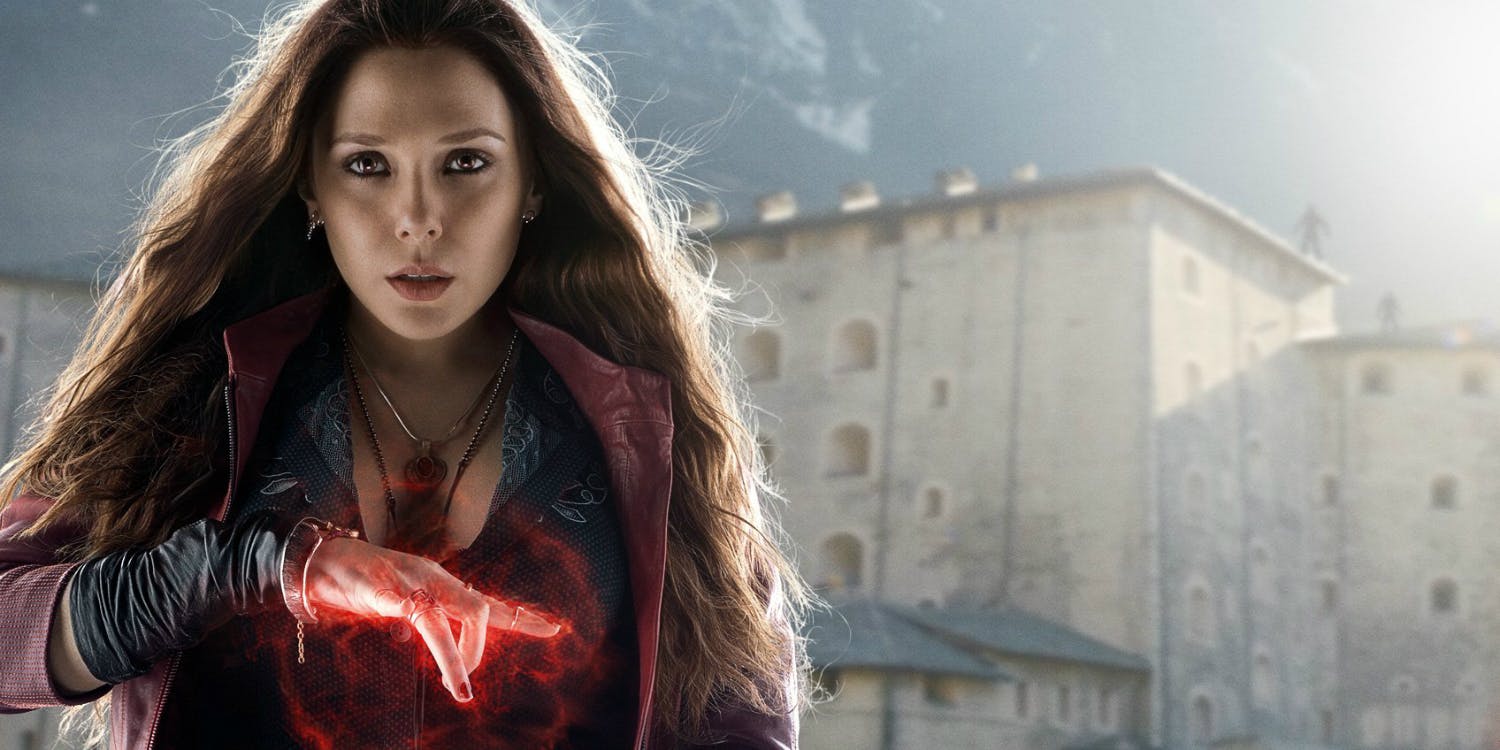 After being an integral part of the Avengers lineup for years, and six years after first appearing in the MCU with 'Age of Ultron', Elizabeth Olsen and Paul Bettany would be reprising their roles of Wanda Maximoff/ Scarlet Witch and Vision, respectively from the titles. Furthermore, Teyonah Parris has been cast in the role of adult Monica Rambeau, who will also in most probability be playing another superhero aiding the duo. I would not be too surprised if Benedict Cumberbatch too makes a cameo appearance towards the end of the series finale, given how tightly this series is bound to lead to the events of 'Doctor Strange: In the Multiverse of Madness'. We will update this section further as soon as any news about the casting is revealed.
WandaVision Crew: Who is Behind It?
'WandaVision' is being written by Captain Marvel and Black Widow co-writer Jac Schaeffer, who will also serve as the showrunner. Kevin Feige will be producing the project for Marvel Studios. "Over the course of the 23 films, we've pulled together a roster of amazing actors and talented filmmakers, and we're excited to continue to work with these individuals to tell new, longform stories in ways that we've never done before," said Feige in an interview at the Disney+ unveiling earlier this year.
WandaVision Release Date: When will it premiere?
'WandaVision' will reportedly be a six-episode limited series like its other Marvel contemporaries in the TV circuit, and all episodes will be available for streaming on Disney+ sometime around spring 2021, the same time as 'Loki', both of which appear to have some serious ramifications on the Marvel Cinematic Universe.
Read More in Previews: Loki | Doctor Strange in the Multiverse of Madness