While we do have a handful of hilarious zombie-comedies out there, there is nothing quite like Jonathan Levine's 'Warm Bodies'. The film brings to us a rare and brilliant twist to the zombie apocalypse subgenre that makes the undead feel charming. Yeah, who'd would have thought? For a film centering around a post-apocalyptic world infested with cold-blooded, brain-eating zombies, 'Warm Bodies' has a whole lot of heart and brain to offer.
'Warm Bodies' is an adaptation of a novel of the same name by Isaac Marion. What makes it stand out from rest of the films in genre is that it is from the perspective of the zombie, who is in our case, "R". The film, like the novel, alludes to Shakespeare's Romeo Juliet, and centers around R's own complicated love story with Julie, who is a human.
The film also smoothly blends different genres and has something for everyone – from love, to comedy, to horror, to action. There is no doubt then that the 'Warm Bodies' was widely acclaimed by critics and public alike. In fact, it is certified fresh with a score of 81% on its Tomatometer. The film also turned out to be a box-office success, grossing up to $117 million against a budget of $35 million.
Given that the film is an immensely successful adaptation from a series that has other parts, it is only natural to question if there are more adventures in store for us. Will there be a sequel to 'Warm Bodies'? Here's everything we know about it.
Warm Bodies 2 Plot: What Can It Be About?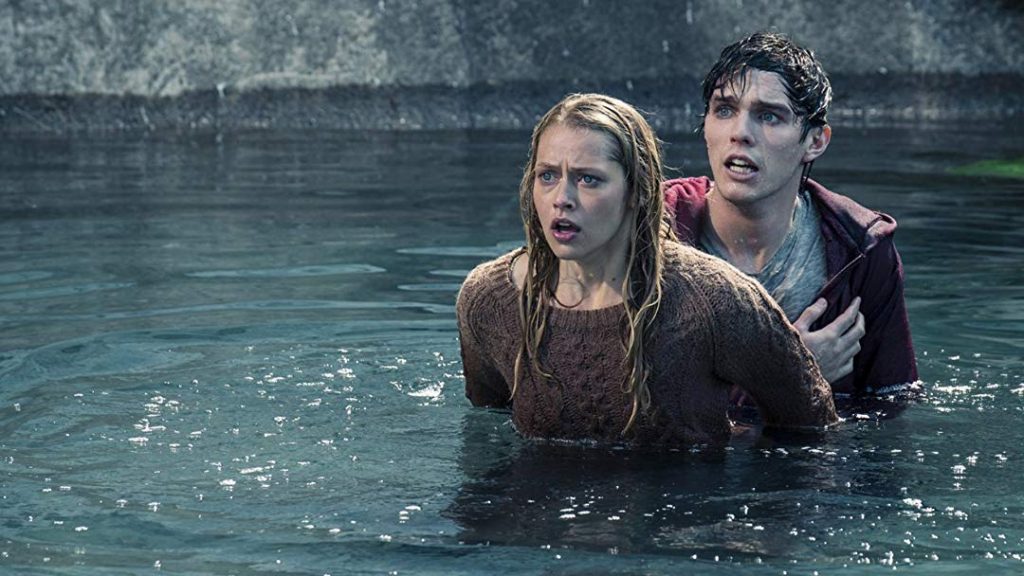 'Warm Bodies' is set in a post-apocalyptic future, and centers around R who is in the early stages of his decay. It essentially follows R as he meets Julie for the first time and is instantly drawn to her. She makes his heart beat for the first time. The two eventually form a connection, and he, along with other Fleshies, slowly begin to transform. Of course, things are not as simple as they seem, and the pair face several complications in their journey, which also involves getting shot by Julie's father. But at the end of 'Warm Bodies' humans (at least some of them) begin to embrace the Fleshies as they slowly become more human.
Marion's Warm Bodies book series has a prequel, and a two part sequel. This means that the sequel/follow-up to Levine's film could take different directions. If it is an adaptation of the prequel, The New Hunger, it would follow a 12-year-old Julie who grows up in the post-apocalyptic world of zombies. She and her family are out on a nightmarish roadtrip in search of a new home. While Nora is lost after her family abandoned her in Seattle, and we're introduced to R just as he awakes as a zombie.
On the other hand, it could also be an adaptation of The Burning World, the actual sequel to the original. This would continue the narrative and have R making progress as an almost human by re-learning to read, speak, and of course, love. But the rest of the world continues to be intolerant, and they are faced with something far deadlier than the undead. This is followed by the final part in the series, The Living, which is a New York Times bestseller.
Warm Bodies 2 Cast & Crew: Who Can Be Behind It?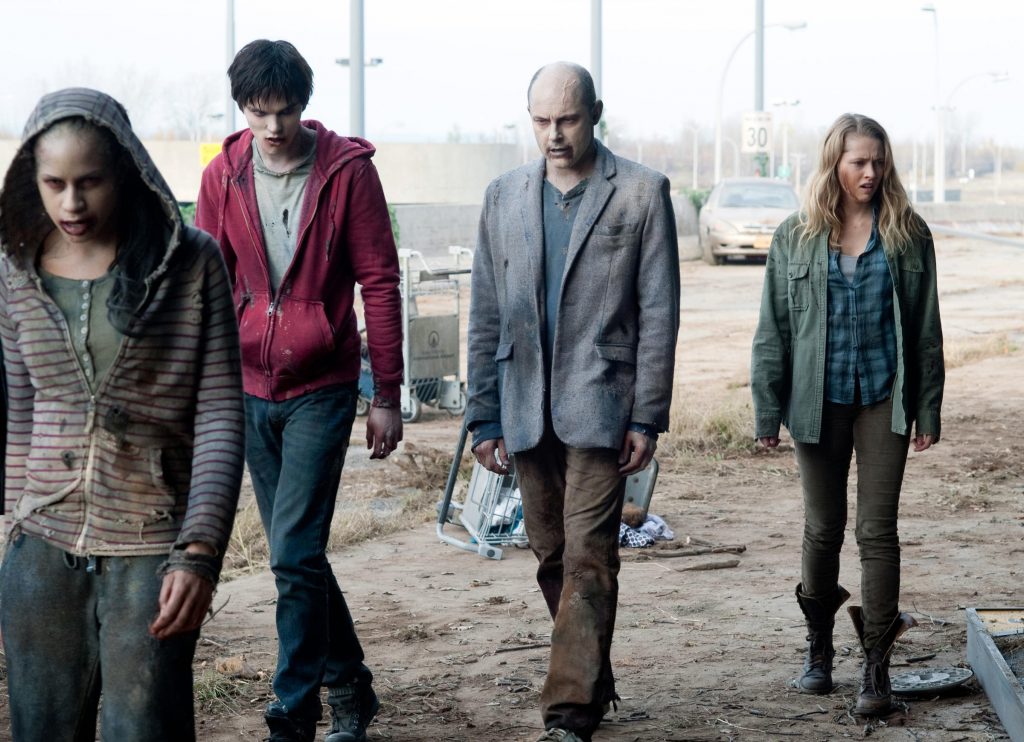 'Warm Bodies' stars Nicholas Hoult as R, Teresa Palmer as Julie, Rob Corddry as M, Dave Franco as Perry, and Analeigh Tipton as Nora. It also features Cory Hardrict as Kevin and John Malkovich as Colonel Grig. As a sequel/follow-up to the film has not yet been confirmed, one can't say for sure if the cast would reprise their original roles. But if there is ever a 'Warm Bodies' sequel, it will need to have Hoult and Palmer, along with the rest of the cast (except Franco's Perry who dies).
The film is written and directed by Jonathan Levine based on the book by Marion. It is produced by David Hoberman, Todd Lieberman, and Bruna Papandrea. While a sequel to 'Warm Bodies' was never confirmed, and may never happen, there is still a lot more that's in store for us. In 2019, Levine revealed that they were reviving the 2013 hit zomcom through a television series. In fact, the series is currently being developed by Lionsgate under Levine's production company, Megamix. This would make sense considering that there are four parts to the book series.
Warm Bodies 2 Release Date: When Can It Premiere?
With the new 'Warm Bodies' television series coming up, the chances of getting a film sequel seem very bleak. Considering that the television series is currently under its development phase, we can hope for it to premiere around 2021. However, there have been no dates revealed, so it may take even longer. And if at all we somehow magically get a 'Warm Bodies 2', it would only release sometime after 2025.
Read More: Best Vampire Movies