'We Are Who We Are' is a coming-of-age HBO series Helmed by Luca Guadagnino. The show marks Guadagnino's first foray into television. Set in Guadagnino's home ground of Italy in the year 2016, the series chronicles the lives of American teenagers living on a military base in the European country.
We Are Who We Are Season 1 Release Date
'We Are Who We Are' is all set to release on August 14, 2020. The show will air at 10 p.m. ET on HBO and HBO Max. A new episode of the series will hit the screens every successive Monday. Meanwhile, in the UK, BBC has acquired exclusive rights to the Guadagnino-led series; a UK release date for the show is yet to be announced. In Italy, 'We Are Who We Are' will premiere on Sky Atlantic on October 9, 2020.
We Are Who We Are Cast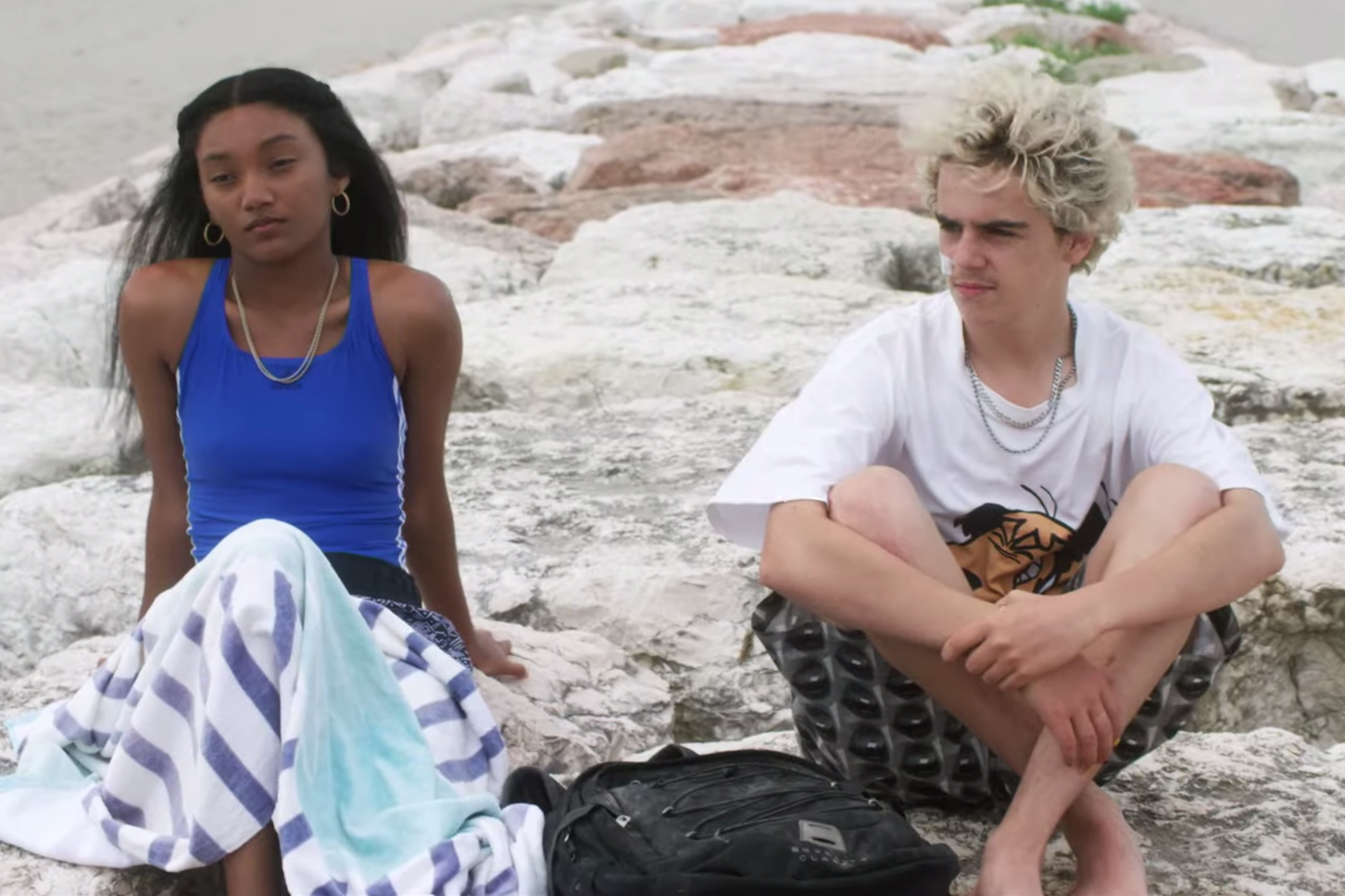 We Are Who We Are has a star-studded cast with some relatively new faces thrown into the mix. Jack Dylan Grazer and Jordan Kristine Seamon play the starring roles of Fraser and Caitlin in 'We Are Who We Are'. Grazer became a household name after starring in the hit horror franchise, 'It' and the CBS series, 'Me, Myself and I.' Jordan Kristine Seamon has made a name for herself as a budding singer/songwriter from Philadelphia. Chloe Sevigny and Alice Braga star as Fraser's military parents. Sevigny achieved 'It girl' status at a young age and is known for her work in experimental, independent features. Braga is a Brazillian actress whose claim to fame arrived when she starred in the acclaimed 'City of God' and went on to appear in 'I Am Legend', 'Elysium', and 'Journey to the End of the Night.'
Popular rapper and singer/songwriter Scott 'Kid Cudi' Mescudi features as Caitlin's conservative father, while '13 Reasons Why' actor Spence Moore II stars as her older brother, Danny. Martin Scorsese's daughter, Francesca, also makes an appearance as Britney, a vivacious and outgoing girl. Also starring in 'We Are Who We Are' are Faith Alabi (Jenny Poythress), Ben Taylor (Sam Pratchett), Corey Knight (Craig Pratchett), and Sebastiano Pigazzi (Enrico), among others.
What is We Are Who We Are About?
'There's a revolution going on inside of you' – the synopsis for 'We Are Who We Are' reads like a retelling of 'Call Me By Your Name'. The show follows Fraser Wilson, a shy 14-year-old plucked from New York and forced to shift (army) base to Italy with his military mothers, Sarah, a newly-minted colonel, and Maggie. At first alien to life in Italy, Fraser then meets and bonds with Caitlin, a seemingly confident and outgoing teenager. Fraser and Caitlin's rite of passage into adulthood also features fellow army brats, Italian locals, and members of the US military. Together, the teens delve into the throes of identity, sexuality, love, belonging, and life on the cusp of adulthood.
Read More: Where is We Are Who We Are Filmed?