Sequels are getting to be an increasingly tricky territory with each passing day. Perhaps Hollywood's biggest bane to the film industry, they have clearly proven that they work, at least in money bringing terms. So much so that any popular film is bound to have a sequel coming up in the next few years, and the audience, ever so hungry about information on whether their favourite characters or series or films would return for another outing need that information almost immediately.
'Tenki no Ko' or 'Weathering With You' has gained significant traction since its release in Japan. Naturally, the film opened to full houses there as fans flocked to see the same magic they witnessed in 'Your Name', recreated by Makoto Shinkai, who has come to be somewhat of an anime auteur by now, with many media houses claiming him to be the new Hayao Miyazaki. He has made several good anime films back in the day, but he shot to global fame and recognition with 'Your Name'. In the same vein, some of his eager fans have even labelled 'Weathering With You' as a thematic sequel to 'Your Name', or a spiritual successor.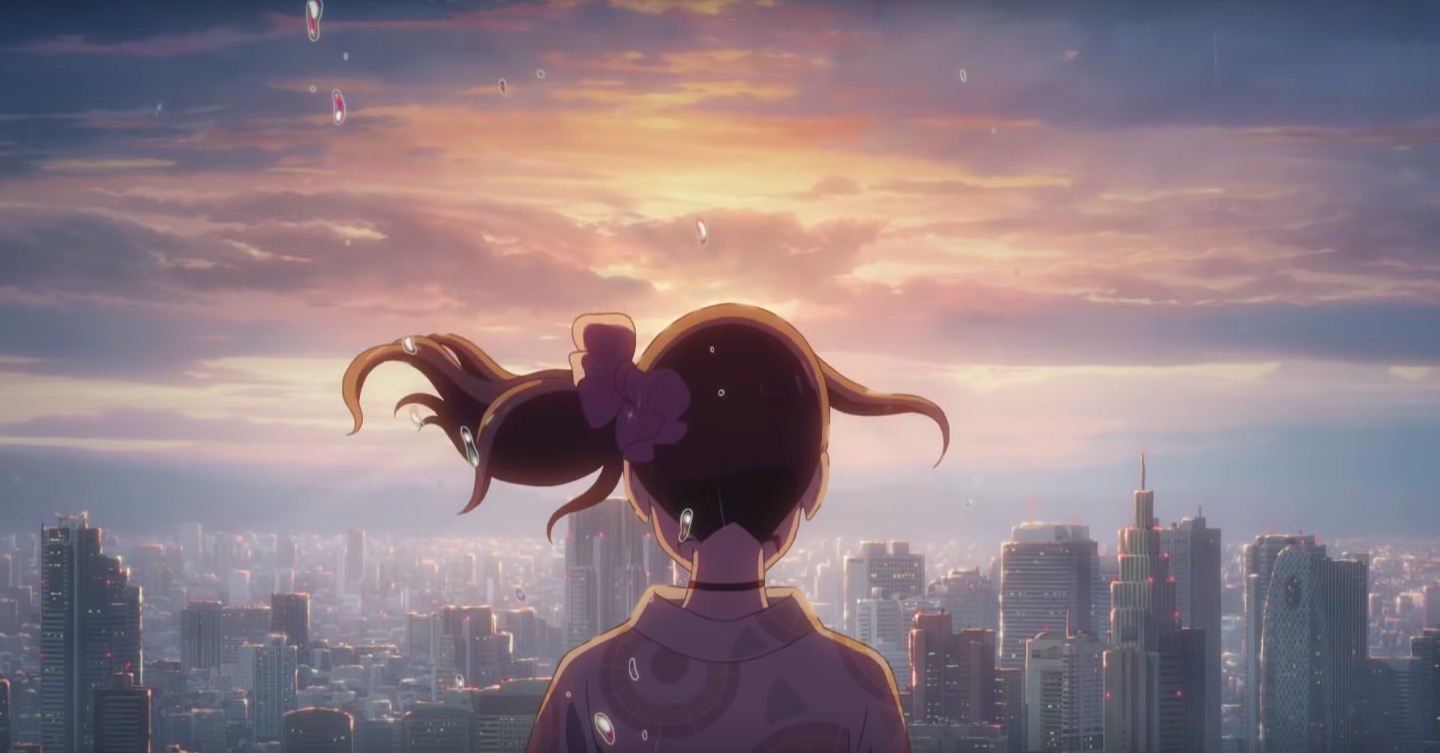 While they do not have any intersecting plot points except for both of them being set in Tokyo, and having nearly the same narrative structure with common character tropes in Hina and Mitsuha, there is another profoundly direct connection that the two films bear, one that is sure to send the fans of Shinkai and 'Your Name' into a frenzy.
Mitsuha Miyamizu and Taki Tachibana, the protagonists from 'Your Name', make cameo appearances in the film as the grandson of the old woman who recruits Hina and Hodaka for some sunshine in her backyard, and the salesgirl at the mall Hodaka goes to. While that in itself is a big reason to assume that the two films may be connected, a logical dissection of both films' timelines would simply reveal that they cannot exist in the same world. What it turns out to be then is simply a nod for the fans of Shinkai's work, something they will no doubt appreciate regardless.
Prospect of a Weathering With You Sequel
The chances of an actual direct sequel, and with that I mean a film continuing the story of 'Weathering With You' then depends on three factors, each of which we will just explore. The film has already shipped in gold on its commercial return angle, becoming the highest grossing anime film worldwide, so that's a go.
The second factor to examine would be whether the ending of the first one leaves any unresolved threads or plot points, which I don't feel are any except the fate of Tokyo after torrential downpouring continues once Hokada and Hina reunite.
The third would be the director's own desire to make sequels, something that he clearly seems averted to, especially when we gauge from his responses to when the same question was asked for 'Your Name'. All said and done, it really doesn't seem like a 'Weathering With You' sequel would be getting made after all.
However, what I would like to see happen, very much so, is for Shinkai to complete a trilogy of films based on themes and character traits that he has established over 'Your Name' and 'Weathering With You'. Just like 'Weathering With You' picked on certain plot points and characteristics from 'Your Name' and expanded on them, even including cameos by the two main characters from the latter into the former, but otherwise being vastly unconnected in terms of story and plot progression, the same spiritual influences could be made into a third film, thus completing a thematic trilogy for Shinkai. Now that would be something worth witnessing.
Read More: Weathering With You Ending, Explained