This week, the eye candy has gone to a whole new level with 4 highly anticipated movies releasing their trailers. Enjoy!
1. 'Star Wars: The Force Awakens' Trailer
The 2nd trailer of 'Star Wars: The Force Awakens' has just released and it looks spectacular. Sadly though not many clues are given on the plot so we'll just have to wait a bit longer to see how J.J.Abrams has tacked the story of the Star Wars franchise. Star Wars: The Force Awakens releases on Dec. 18th,2015. Watch the trailer below.
2. 'The Hateful Eight'- Tarantino's upcoming film's teaser trailer
This upcoming film of Tarantino is his second shot at a western film. Now that he has learned the craft of shooting westerns we expect some great filmmaking, however in this teaser trailer Tarantino has shied away from showing live action footage but instead gives us the hope to expect something huge later down the line. The story is set after the American Civil war and talks about 8 people who happen to meet by fate. The actors who have taken up the roles are quite presumably brilliant actors namely:Samuel L. Jackson, Jennifer Jason Leigh, Kurt Russell, Tim Roth, Demian Bichir, Michael Madsen, Bruce Dern, Walter Goggins and Channing Tatum. The Hateful Eight is expected to reach theaters later this year. Until then enjoy the teaser trailer.
3. 'Terminator Genisys' trailer
In this new trailer for the upcoming 'Terminator Genisys' a little more insight is given to the story as it shows more promise to be a step ahead of the cheesy action movies we see nowadays. The film has a lot of references to the previous installations of the film but later changes gears a shows a new side to the characters. The film releases in theaters on July 1st. This trailer is sure to excite you.
4. 'Batman v Superman: Dawn of Justice' trailer
After 2 years of just news pieces and pictures we finally have our first solid footage the film showing Ben Affleck as Batman and Henry Cavill coming back as Superman. The trailer surely taken a very different direction from the Marvel universe and that only excites us more. The film releases only in March of 2016 but we can be sure to expect more trailers in these coming months. Enjoy the trailer right HERE.
5. Ryan Gosling in talks to star Blade Runner 2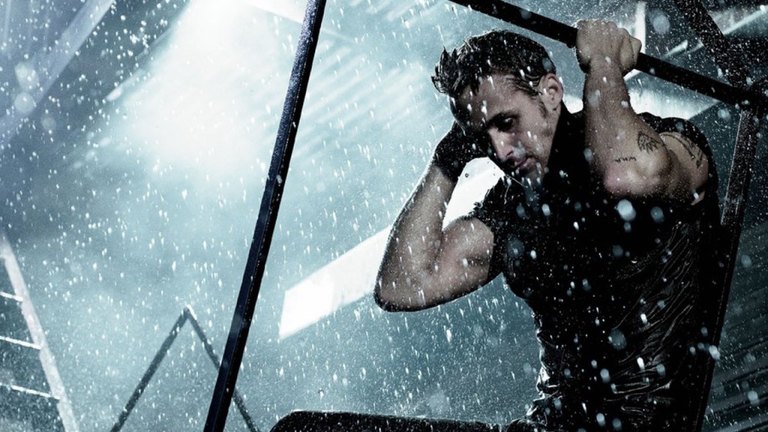 Blade Runner 2 has been coming out with some good news as Denis Villeneuve has signed to act as director for the project. On the acting front however, Ryan Gosling is in talks with starring in the film. The role is not sure as of yet but Ryan Gosling seems to be a busy man with him making the weekly news round-up last week too.
6. 'Captain America: Civil War' first to use the new IMAX 2D cameras
IMAX has co-developed with Arri to make its new 2D cameras which will be first seen for approximately 15 minutes in the upcoming Captain America film. The directors Russo and brother Anthony plan on shooting in 2D and doing 3D work in post similar to how it was seen in 'Gravity'. IMAX is supposedly very careful about who they give their cameras too. The A list director who do have access to it include J.J, Abrams, Zack Snyder for their upcoming films and others such as Christopher Nolan for 'Interstellar'.
7. Full Cannes line-up for the year announced. Check it out at The Guardian.
8. Box Office results for this week.
Furious 7 59.6M
Home 18.5M
The Longest Ride 13.0M
Get Hard 8.2M
Cinderella 7.2M