Welcome to the first post in the new series which gives you an exclusive look into the biggest stories in the film industry on a weekly basis.
This week:
-Leonardo DiCaprio gets a long term film idea green-lit,
-New details about the upcoming Toy Story 4,
-Casting details on Oliver Stone's new 'Snowden',
-Spielberg working with Lawrence in a war photographer biopic and,
-Finally box office roundups of this week's biggest films.
DiCaprio in the 'The Crowded Room'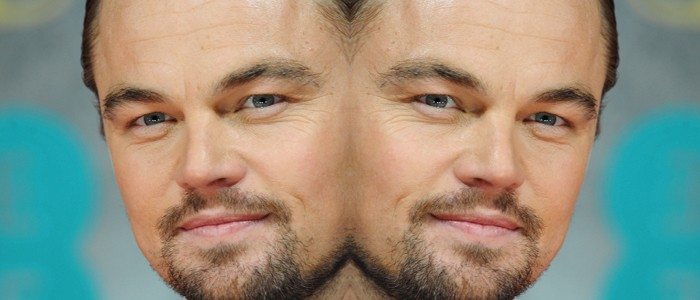 After eyeing the project for over 20 years, it is safe to say that DiCaprio has intended to play Billy Milligan- the first man to successfully use multiple personality as a successful defense in the court of law for some time now.
Making the film seemed bleak after the project had been dormant for almost a decade. However with Jason Smilovic and Todd Katzberg pinned to adapt the work of the non fiction novel 'The Minds of Billy Milligan', it looks like DiCaprio might stand a very real chance at the Oscars with this one. Billy Milligan is said to have as much as 24 personalities, so one could expect the acting expertise required to play the part of the protagonist here. Just to give you an idea here are a few,
Philip, a petty criminal; Kevin, who dealt drugs and masterminded a drugstore robbery; April whose only ambition was to kill Billy's stepfather; Adalana, the shy, lonely, affection-starved lesbian who 'used' Billy's body in the rapes that led to his arrest; David, the eight-year-old 'keeper of pain'; Arthur, the Englishman; Ragen, the 'keeper of Rage' who possessed incredible strength; Allen, the con man; Tommy, the escape-arttist. Each of these characters and the 15 other personalities inside Billy have distinct roles to play in an interesting turn of events.
Approach to story for 'Toy Story 4'
As we have all come to expect, any Pixar release should be huge on the story aspect, especially when it comes to a 'Toy Story' sequel. It's interesting to see how they have approached the concept of the fourth installment of 'Toy Story'.
Unlike the mixture of dramatic elements seen previously, the new sequel is said to be a romantic comedy which although takes place in chronological order is not a direct continuation of the third Toy Story.
Jim Morris, the Pixar president has revealed that the 4th installment will be a standalone story although it will feature the favorite names of the trilogy. He continued saying, "It(Toy Story 4) will not put much focus on the interaction between the characters and children. I think it will be a very good movie."
Directed of course by animation legend John Lasseter alongside voicing talents Tom Hanks and Tim Allen, they seem to be taking good care of the franchise with a release date of 16th June,2017.
Joseph Gordon Levitt plays Edward Snowden in Oliver Stone directed biopic
Oliver Stone who has done great jobs with biopics in the past with 'JFK' and 'Nixon' might have just found his next big project on the biopic of hacker and controversial figure 'Edward Snowden'. The production process is well underway with first pictures showing Joseph Gordon Levitt playing the protagonist.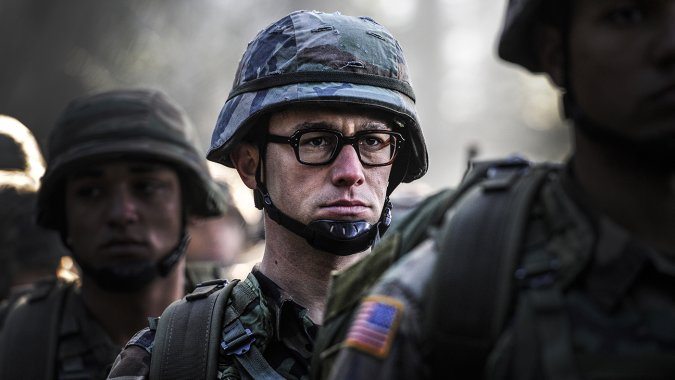 The biopic is based on Luke Harding's book 'The Snowden Files: The Inside Story of the World's Most Wanted Man'. The film is set before his hacking days, when he was, "an ordinary man who unquestioningly served his country". The film actually talks about him handing over NSA documents to journalist Glenn Greenwald and 'Time of the Octopus', an upcoming novel from Edaward Snowden's Russian lawyer Anatoly Kucherena, telling about Snowden's wait for the government in Moscow to grant his asylum.
Shailene Woodley as Snowden's girlfriend and Nicholas Cage as former U.S. intelligence officer are also attached with the film to play important roles. Other characters include Tom Wilkinson, Melissa Leo and Zachary Quinto.
The film is set to release on Dec. 25th and with 'Citizenfour' winning Best Documentary feature this year it shows all signs of becoming a big winner.
Spielberg to work with Jennifer Lawrence on war photographer's memoir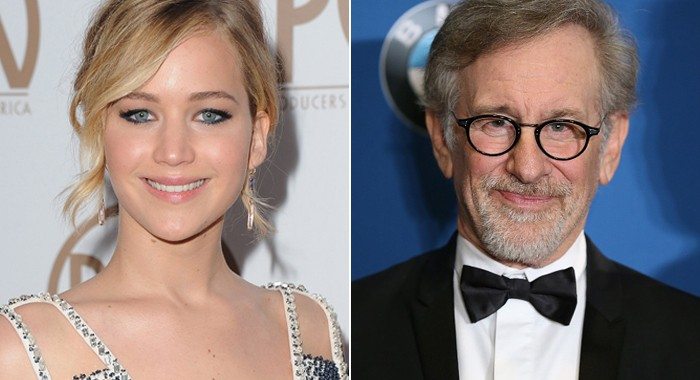 Warner Bros have won the movie rights to Lynsey Addario's 'It's What I Do: A Photographer's Life of Love and War' and has wasted no time whatsoever in assembling a powerful group to head the film with Steven Spielberg as director and Andrew Lazar as producer. This combination was last seen in 'American Sniper', however due to budgetary concerns Spielberg had pulled out from the film. This time around though, Spielberg seems to be more committed with Jennifer Lawrence attached to star.
Addario was a war photographer stationed in many different war zones ranging from Afghanistan to Somalia where she created a career in a predominately male club and is said to have been kidnapped once too.
Lawrence seems to interested in stories centering real life characters nowadays with another film about the love story between a Cuban and a French diver named 'The Dive' with Hunger games director in her schedule. Also let us not forget her collaboration with David O Russell yet again in the upcoming film 'Joy' also starring Robert De Niro.
Addario was a war photographer stationed in many different war zones ranging from Afghanistan to Somalia where she created a career in a predominately male club and is said to have been kidnapped once too.
Box Office news: Not even 20M rake for first spot
A rather spotlight free week has gone by in the box office with top spot film 'Focus' failing to even gross 20M on its opening weekend. Audiences seemed to have lost trust in Will Smith as an entertaining actor after his failures time and time again, most famously for 'After Earth'.
Following 'Focus' we have the action flick 'Kingsmen:The Secret Service' holding 11M on its second weekend which is a good mark to be in considering the subject matter. The film is expected to cross 100M in the coming days.
Beyond this we have 'The SpongeBob Movie' and '50 Shades of Grey' which both have garnered huge box office sweeps in the past few weeks.
In 5th position, fright flick 'The Lazarus Effect' had a decent opening at the box office and stands right above 'American Sniper' which has built up about 470M dollars, the highest Clint Eastwood has ever made in any of his ventures.