This week we bring some of the top developments from this week.
1. Pinocchio joins the list of upcoming live action films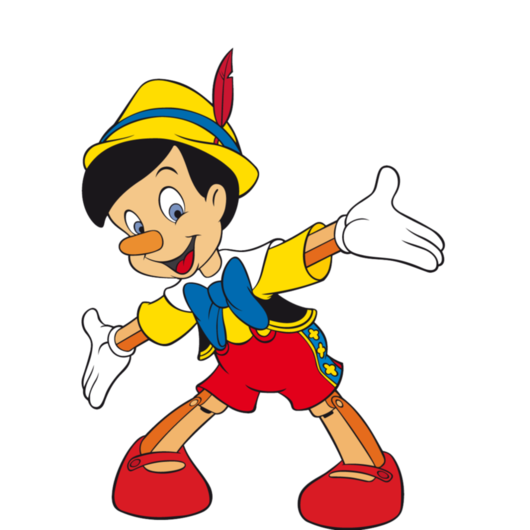 Its been sometime since we've seen Disney pull off live action flicks of the classic Disney animation films and this week we have yet another addition with the second picture of Disney joining the group.
Pinocchio has been somewhat overdue in its announcement after films like 'Mulan' and 'Winnie the Pooh' got confirmations last week. Coming on board as screenwriter is former indie screenwriter/director Peter Hedges who has earlier worked on films such as 'Dan in Real Life' and 'Pieces of April'. The interesting news is Pinocchio is not only coming in this live action format, however Guillermo Del Toro has also been working hard on a stop motion 'Pinocchio' for a few years now; something similar to the 2 'Jungle Book' adaptation coming from Disney as well as Warner Bros.
2. Guillermo Del Toro teams up with Ryan Gosling for Disney's 'Haunted Mansion'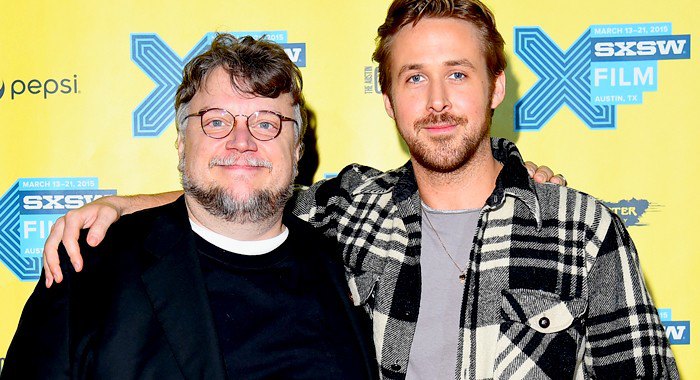 Talking about Guillermo Del Toro, this new piece seems very interesting as Ryan Gosling seems to be taking his first step outside indie films in a long time and that too in style. For those who don't know, the serious even sometimes 'unresponsive' Gosling was once a Disney child star and this week we have news that Ryan Gosling is in talks to star in the long in development adaptation 'Haunted Mansion'. with director as Guillermo Del Toro. This proper 'Disney' film with Ryan Gosling as the star is surely one to look out for.
3. Ang Lee's upcoming project gets big names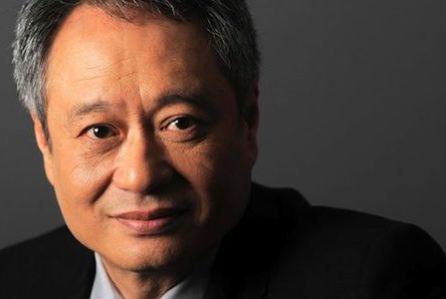 Ang Lee's upcoming film in HFR or High Frame Rates titled 'Billy Lynn's Long Halftime Walk' has a newcomer named Joe Alwyn and so has more or less been low on the news groups online. However, this week things have changed both Vin Diesel and Chris Tucker have signed on for supporting roles in the film. Vin Diesel hot from the box office success of Fast 7 will play one of the soldiers in the film while Chris Tucker has a much more contrasting role acting as a Hollywood producer interested in adapting the story into a studio film. Seems interesting!
4. China's influence over Hollywood steadily increasing!
Until the past few years, the difference between the worldwide box office in comparison the American box office hardly even existed to be taken into serious consideration. However in these couple of years we've seen huge box office sweeps in the international markets especially studio franchise films. One such example was seen in 'Transformers 2' with it coming 1st in the worldwide box office but yet only 7th in the domestic office but an much more starker change can be seen in the 'Need For Speed' release last year starring Aaron Paul. The film made under 50M in the American box office but in China it sweeped a massive 65M haul. Next thing you know, Chinese producers are ready to finance a sequel to 'Need For Speed' along with EA. If a deal is struck with Dreamworks, the film might even have primary shooting in China with several famous Chinese actors. Considering all of this, the effect an external country can have on Hollywood can be quite appalling. However it's still not sure whether even the star Aaron Paul will be returning for the sequel.
Under smaller news pieces,
-With a huge showing of remakes of old classic films in Hollywood, we see that studio heads somehow never take up pictures from the 90's or in other words 'Teen Comedy'. This very genre seems to be non-existent anymore since they don't really garner as much as money or hype for the Oscars and simply put doesn't hold up well with pop culture anymore. However this week someone seems to be trying something different with Miramax as well as The Weinstein Company teaming together for the remake of the romantic comedy of the late 90's 'She's All That'. The film is set to be directed by Kenny Leon and produced by Spike Lee's wife which could side to a more African-american cast. I would get my hopes particularly high up considering the shaky director and the original films' poor ratings.
– Daniel Radcliffe to act in the upcoming Grand Theft Auto movie. BUT before you get all excited, the film is about Radcliffe playing the games' co-creator Sam Houser and his consistent battles with Miami lawyer Jack Thompson. The film is being adapted from the book 'Jacked: The Outlaw story of Grand Theft Auto'.
-A 3 minute concept video turned viral and has now become a huge movie deal with X-Men franchise producer Simon Kinberg and Neill Blomkamp director of 'District 9' and 'Chappie' have come on as producers of the project.The video is posted below and highly recommended for viewing.
-Elsewhere in the land of not-so-great ideas, we have 20th Century Fox planning to make a film out of Play-Doh probably inspired after the success of 'The Lego Movie'.
And probably the worst news of the week as 'Transformers' spinoffs are being planned with Akiva Goldsman has been commissioned to form a 'writers room', which basically means Goldsman a well known franchise films writer will be partaking in the writing process.
Box Office Results
Furious 7 – $147,187,040
Home – $27,011,303
Get Hard – $13,128,219
Cinderella – $10,178,750
The Divergent Series: Insurgent- $10.126.715