A Joaquín Górriz and Guillermo López creation, 'Welcome to Eden' or 'Bienvenidos a Edén' is a thriller drama series. The plot revolves around a group of directionless youths who arrive on a picturesque island for a party and meet their charming and mysterious hosts. A selected few apparently miss the boat and are offered hospitality by the people living there. Soon, however, they discover that they have inadvertently become part of a dangerous cult that kills people instead of letting them leave.
The first season of 'Welcome to Eden' premiered on May 6, 2022, and received a mostly positive response, with much praise directed at the show's narrative and mystery elements. The second season, since its release, has received similar feedback. If that has made you wonder whether there will be a third season of 'Welcome to Eden,' we got you covered.
Will Welcome to Eden Season 3 Happen?
'Welcome to Eden' season 2 premiered on April 21, 2023, on Netflix. It comprises eight episodes of 42-53-minute runtime. As for season 3, this is what you need to know.
Neither the series creators nor the Netflix executives have yet confirmed the development of a third season of the series. As one of the biggest streaming platforms in the world, Netflix often requires certain criteria to be fulfilled for the renewals of its shows. 'Welcome to Eden,' which has released its first two seasons, has already met those criteria. For instance, the series is a successful project. If it weren't, it would have never been greenlighted for season 2.
As with the first season, the second season of 'Welcome to Eden' ends on a cliffhanger, leaving the viewers with a lot of questions. Zoa (Amaia Aberasturi) and Bel (Begoña Vargas) plan to have Astrid (Amaia Salamanca) killed with Nuria's help, but the latter shows up at the module in the volcanic crater with Isaac, forcing Bel and Zoa to abandon their plans. They are subsequently apprehended. Afterward, Zoa discovers that the person who supplied information about their plans to Astrid is none other than Gaby, Zoa's younger sister. Before Zoa's eyes, Gaby has been brainwashed by Astrid and her husband, making the older girl feel helpless.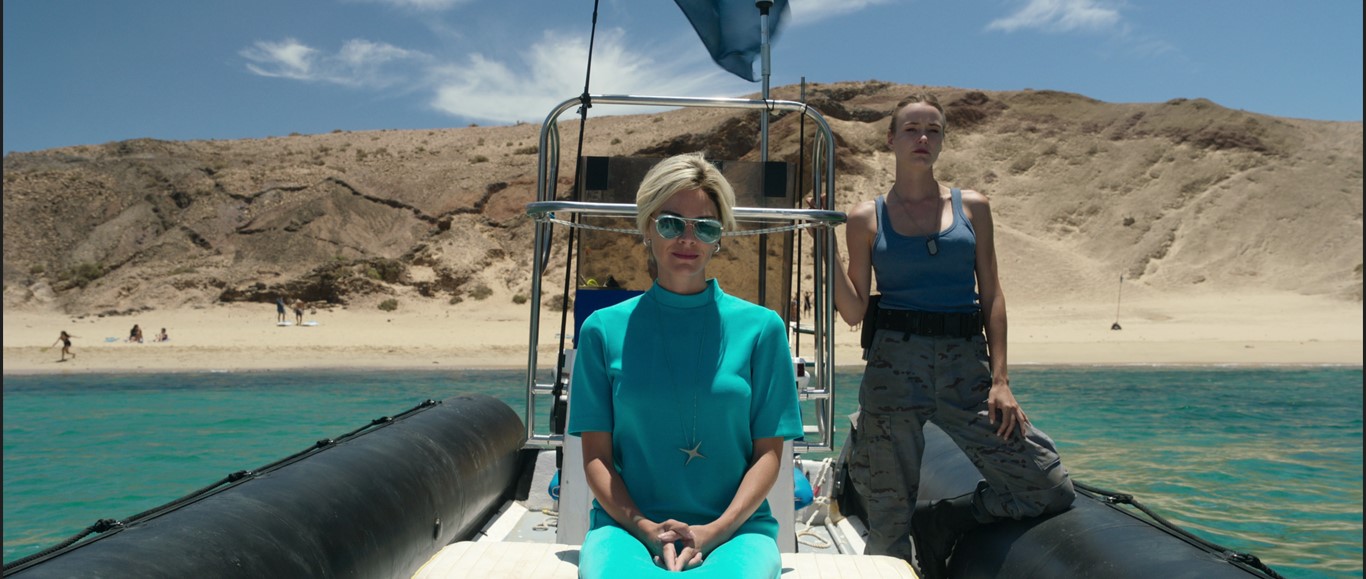 Just as Zoa and Bel are about to be executed, Brisa (Ana Wagener) and her associates arrive on the island. And the season ends there, right before the confrontation between the two parties. Meanwhile, the two new arrivals that Astrid welcomes into the community are Gaby, who uses the fake name, Molly, and Som. It is revealed that Som is the daughter of Astrid's father's biggest enemy, Mr. Sisuk. In 2014, shortly after Astrid's father claimed that he found coordinates to New Eden, a world that the cult believes will serve as their new home, he was killed by two assassins sent by Sisuk.
Since then, Astrid has desired revenge. She welcomes Sisuk's daughter Som into the community and shows the video of her having sex with Charly to a bed-ridden Sisuk. In the season 2 finale, it becomes apparent that Som and Astrid's father's killer Danae have infiltrated the community to access the supercomputer and, by extension, New Eden.
In the prospective season 3, Astrid will probably learn how Som and Danae have manipulated her. The viewers might finally get the truth about New Eden and whether it is a real world. The season 2 finale also reveals that África (Belinda Peregrín) is pregnant with Erick's child. Given that Astrid can't have a child of her own, this bounds to impact her relationship with Erick.
Ultimately, the chances of renewal come down to how successful a series is. If 'Welcome to Eden' season 2 can replicate the success of its first season, the viewers can expect 'Welcome to Eden' season 3 to come out sometime in Q1 2024.
Read More: Welcome to Eden Season 2 Ending, Explained: Who Are Som and Danae?