'What's Wrong with Secretary Kim' follows the story of a young millionaire and his highly efficient secretary. After working for him for nine years, the secretary decides to quit her job, and that's when problems escalate. If you love watching romantic comedies and are a crazy fan of Korean dramas, then you are in for an absolute treat with this one. The original network of the show is tvN, while the international broadcast is handled by Netflix. The series won multiple awards at the 11th Korea Drama Awards and 6th APAN Star Awards. It was also the topmost searched Korean drama on Google in 2018. This romance drama is developed by Studio Dragon and written by Jung Eun-young. Park Hoon-hwa directed the series. Jang Jeong-do, Moon Suk-hwan and Oh Kwang-hee serve as executive producers. The show is produced by Lee Young-ok.
What's Wrong with Secretary Kim Cast: Who's in It?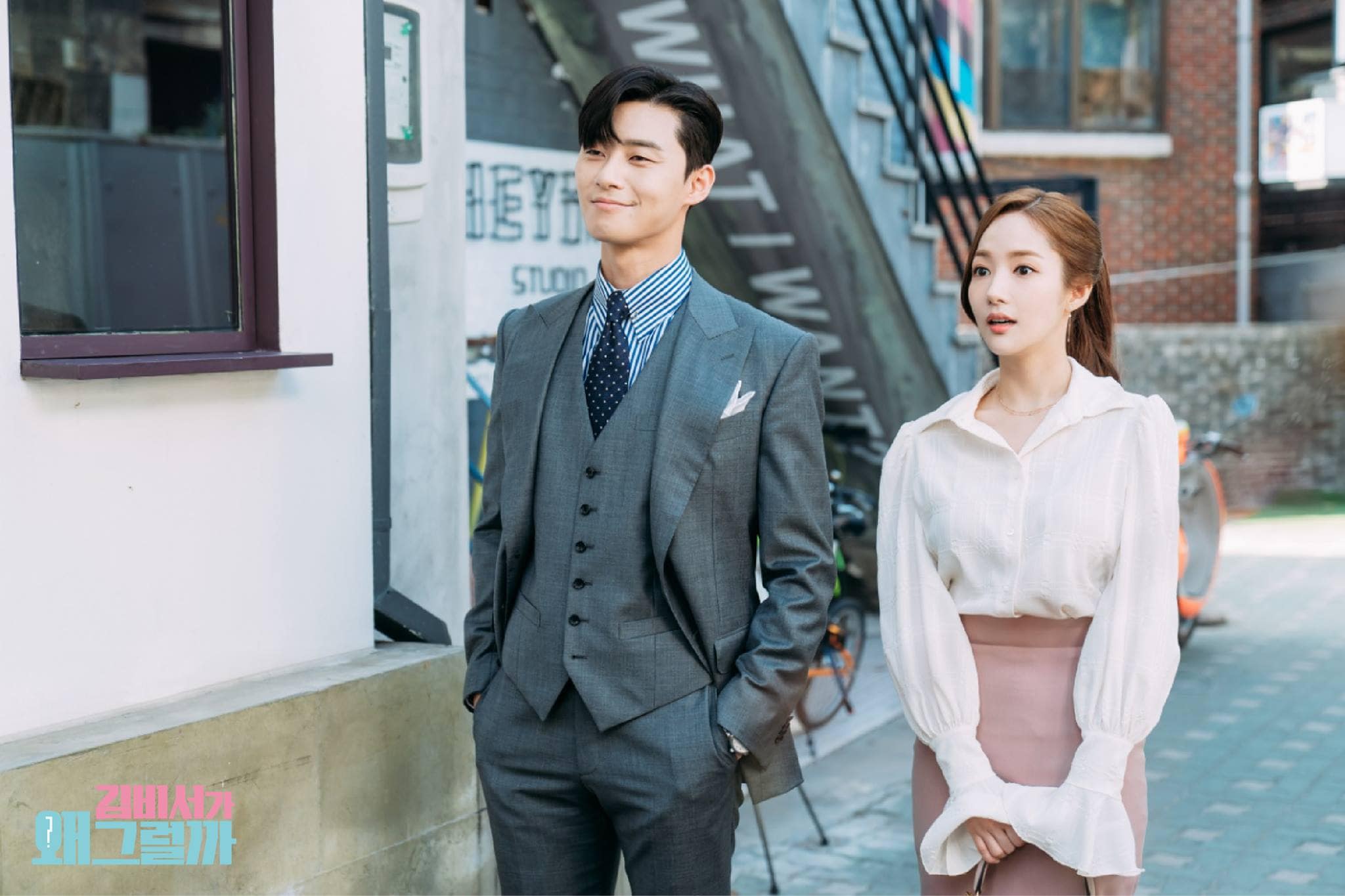 The role of secretary Kim Mi-so is played by Park Min-young. One of the most popular South Korean actresses, she is best known for her roles in the historical drama, 'Sungkyunkwan Scandal'. She has also worked in 'City Hunter', 'Glory Jane', 'Dr Jin', 'Her Private Life', 'Queen for Seven Days', 'Healer' and 'Remember'. Park Seo-joon plays the role of Lee Young-joon, a rich and handsome young man for whom Kim works. He has worked in films and TV shows like 'Kill Me, Heal Me', 'She Was Pretty', 'A Witch's Love', 'Mama', 'Pots of Gold', 'The Beauty Inside', 'The Chronicles of Evil', 'The Divine Fury' and 'Parasite'.
Lee Tae-hwan plays the role of Young-joon's older brother, Lee Sung-yeon. He is best known for his role in 'Pride and Prejudice', 'My Golden Life', 'Father, I'll Take Care of You', 'Come Back Mister', 'Splendid Politics' and 'High School King of Savvy'. Kim Byeong-ok is cast as the Chairman of Young-joon's company. He is best known for his role in Park Chan-wook's 'Oldboy'. He has also appeared in 'The Witch: Part 1. The Subversion', 'The Sheriff in Town', 'A Violent Prosecutor', 'We Are Brothers', 'Red Family', 'Lady Vengeance', 'Forbidden Quest', 'My Sassy Girl', 'Confession Couple', 'A Girl Who Sees Smells' and 'The Sound of Your Heart'.
Kim Hye-ok stars as Madame Cho, Young-joon's mother. Her acting credits include a long list of movies and TV shows. Some of her best-known roles include 'Girlfriends', 'Theresa's Lover', 'Your Honor', 'My Golden Life', 'Listen to Love', 'Sweet Secret', 'Discovery of Love', 'Can We Fall In Love, Again?', 'All About My Romance' and 'Scent of a Woman'. Kang Ki-young plays the role of Park Yoo-sik. He has worked in various films and TV shows like 'The Moment of 18', 'My Secret Terrius', 'I'm Not A Robot', 'While You Were Sleeping', 'Queen for Seven Days', 'Tunnel', 'W', 'Six Flying Dragons', 'Oh My Ghost', 'On Your Wedding Day' and 'Exit'.
Hwang Chan-sung plays the role of Go Gwi-nam. He is known for his roles in films and TV shows like 'Law of the Jungle', 'A Dynamite Family', 'Red Carpet', 'Wasure Yuki', 'So I Married an Anti-fan', 'Secret Queen Makers', 'Queen for Seven Days', 'Dr Romantic', 'My Horrible Boss' and '7th Grade Civil Servant'. Pyo Ye-jin plays the role of Kim Ji-a. She has previously worked in 'Love Returns', 'While You Were Sleeping', 'Fight for My Way', 'The Gentlemen of Wolgyesu Tailor Shop', 'The Doctors' and 'Marriage Contract'. He has also worked in the movie, 'Miss Granny'.
Kim Ye-won portrays the character of Sul Ma-eum. She has worked in TV shows like 'Feel Good to Die', 'Plus Nine Boys', 'Hotel King', 'Miss Korea', 'Pure Love' and 'Standby'. Hwang Bo-ra plays Bong Se-ra. A winner of many awards, she is known for her roles in 'Touch Your Heart', 'Miracle That We Met', 'Blow Breeze', 'My Horrible Boss', 'Mr Back', 'Cunning Single Lady', 'Dangerous Woman', 'Trade Your Love' and 'Chronicle of a Blood Merchant'. Additional cast includes Baek Eun-hye, Heo Sun-mi, Jo Deok-hyun, Lee Yon-joon, Lee Jung-min, Kim Jung-woon, Kang Hong-suk, Bae Hyun-sung, Hong Ji-yoon and Choi Na-mu.
What's Wrong with Secretary Kim Plot: What's It About?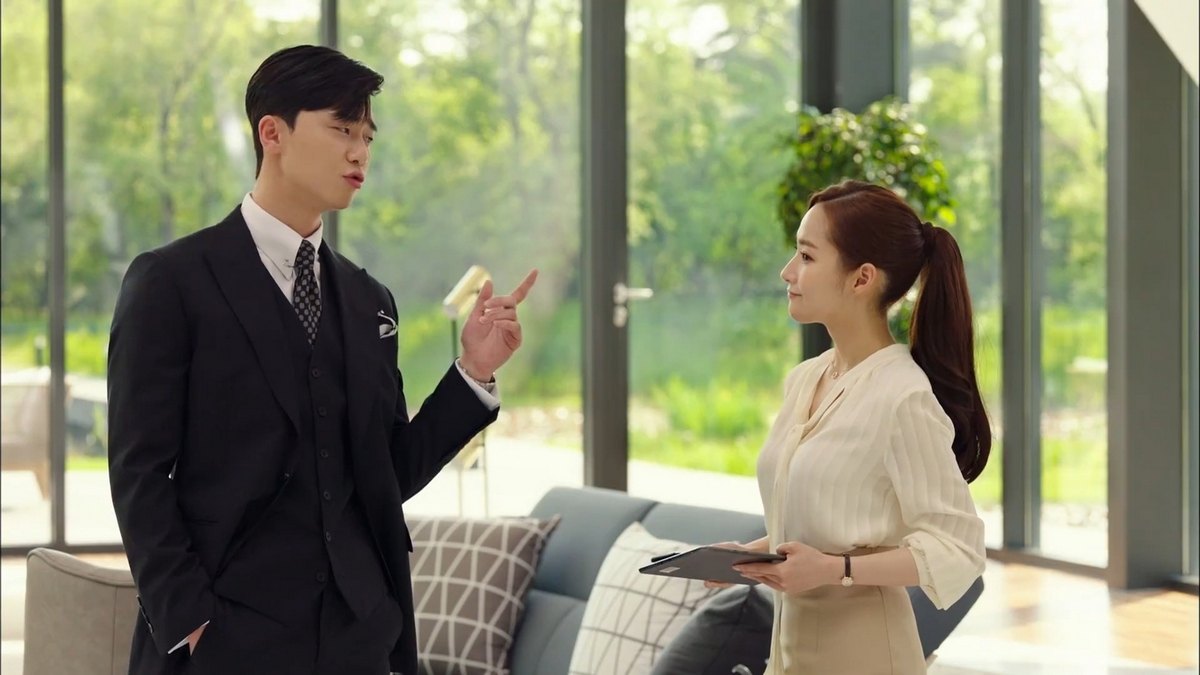 There is no way anyone could deal with the excessive narcissism of Lee Young-joon. He is young and handsome and is the vice president of the company owned by his family. He is great at business and there is no challenge that he can't overcome. This has given him a great measure of confidence. However, this has also blinded him to the people around him, who work equally hard to make his tasks easier. Kim Mi So is one of those people. She is Young-joon's secretary and has worked with him side by side for nine years. She is efficient and is actually the best anyone could ever ask for. However, Young-joon has never really appreciated her work. This is until the day she decides she has had enough. She has given enough to the job and now wants to focus on her own life. She decides to quit the company and that's when Young-joon finally begins to appreciate her. But is it too late?
What's Wrong with Secretary Kim Season 2 Release Date: When Will It Premiere?
'What's Wrong with Secretary Kim' Season 1 premiered on June 6, 2018. The series became one of the highest rated Korean dramas of the year. It was well-received by the critics as well.
The popularity of the show further gained momentum when Netflix obtained the rights to the international broadcast of the series. After the series ended, the worldwide fanbase started asking about the second season. The network has not said any word about the future of the series. With the storyline wrapped up, the chances are pretty slim. However, with such a great fandom beside it and if a better storyline pops up for the showrunners, they might actually make it. And if it does so, then 'What's Wrong With Secretary Kim' Season 2 can release sometime around August 2019. For now, there is no news. But as soon as we come across any information, we will update in this section.
What's Wrong with Secretary Kim Trailer:
'What's Wrong with Secretary Kim' is a romantic drama that you just can't miss if you love K-dramas. You can catch the whole first season on Netflix. Watch the trailer here:
Read More: Best Korean Dramas on Netflix