'When Calls the Heart' is a Western family drama series inspired by Janette Oke's novel of the same name. Set in a fictional small town called Coal Valley in Western Canada, the show follows the life of a young teacher named Elizabeth Thatcher (Erin Krakow) who leaves her comfortable city life to move to Coal Valley (later renamed Hope Valley), which requires a teacher. Since its inception, the show has received critical acclaim, including the ASCAP Award for Top Television Series in 2015 and The Joey Awards, Vancouver for Best Ensemble in a TV series in 2018.
It originally premiered as a two-hour TV movie pilot in October 2013, before airing on the Hallmark Channel on January 11, 2014. This Hallmark Channel series was picked up by CBS Television in 2015. In August 2017 Netflix made the series available to all its users. Following the popularity of this romantic show, viewers are eagerly awaiting a season 8. Here's everything we know about the upcoming season.
When Calls the Heart Season 8 Release Date
'When Calls the Heart' season 7 premiered on February 23, 2020, on Hallmark Channel and concluded on April 26, 2020, after airing 10 episodes. After its successful seven-season run, Hallmark Channel announced in April 2020 that the show would be returning for the eighth season.
Fans would be delighted to know that the show has wrapped up filming in November 2020. Due to the coronavirus pandemic, upon their arrival in Canada, the cast members were required to self-quarantine for two weeks before the shoot. So, in all likelihood, we can expect 'When Calls the Heart' season 8 to premiere sometime in early 2021.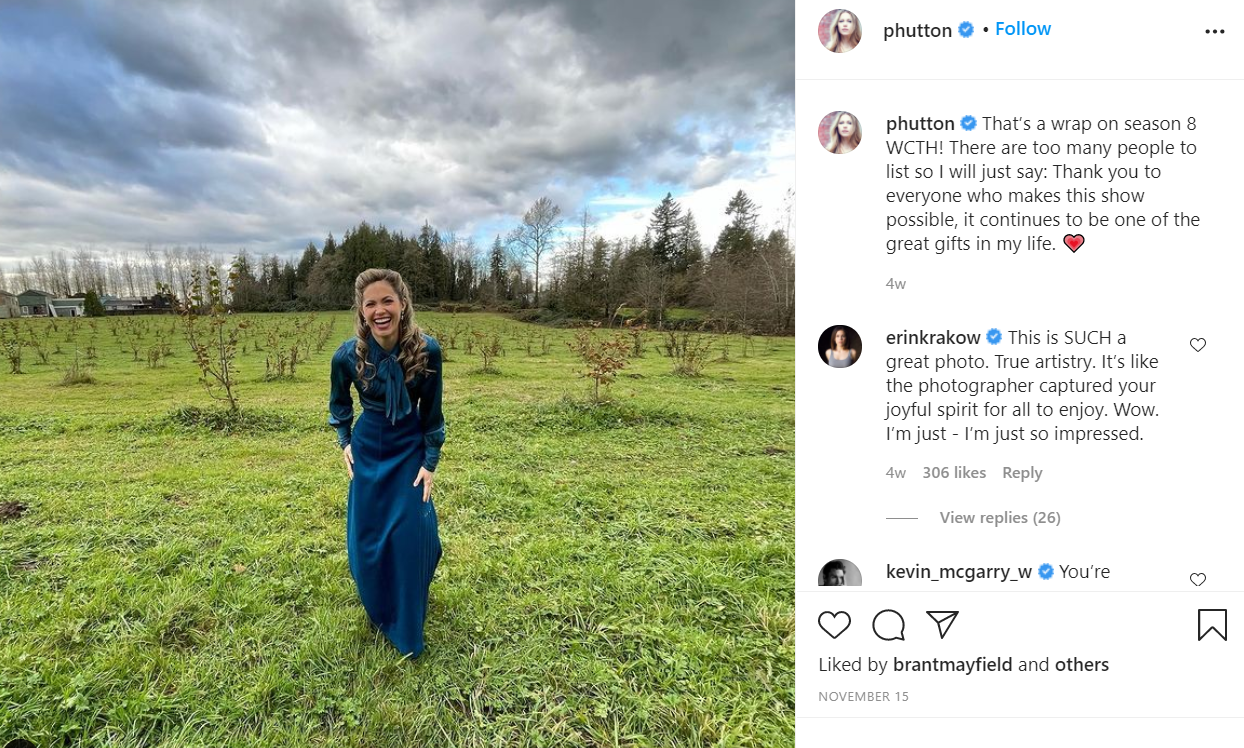 When Calls the Heart Season 8 Cast: Who can be in it?
Season 8 will feature Erin Krakow as Elizabeth Thatcher, as she continues to navigate single motherhood to her baby Jack (twin brothers Lincoln and Gunnar Taylor). Kevin McGarry, who plays Nathan Grant and Elizabeth's suitor, is also set to return. Chris McNally, who appears as another of Elizabeth's suitors, Lucas Bouchard, will also make a comeback along with Martin Cummins as Henry Gowen, Pascale Hutton as Rosemary Coulter, Kavan Smith as Lee Coulter, Jack Wagner as Bill Avery, Paul Greene as Dr. Carson Shepherd, Aren Buchholz as Jesse Flynn, and Eva Bourne as Clara Stanton Flynn.
Other Hope Valley townsfolk like Ned Yost, Fiona Miller, Kevin Townsend, Mike Hickam, Florence Blakely, and Molly Sullivan also return. Season 7 will also see the arrival of a new family of four, The Canfields – Viv Leacock as Joseph Canfield, Natasha Burnett as his wife Minnie, and their children Angela (Vienna Leacock) and Cooper (Elias Leacock).
When Calls the Heart Season 8 Plot: What can it be About?
In the previous seasons, Elizabeth has had to deal with the loss of her husband Jack while bringing up their baby by herself. Season 7 ends with Henry selling his failing oil business to Lucas, The Coulters struggling to start a family, and Jesse marrying Clara.
While no official plotline has been disclosed, in season 8, the viewers can expect to see which suitor Elizabeth ends up with – Nathan, who has been shy and awkward about his feelings for Elizabeth, or Lucas, who has been overtly obvious in his romantic gestures. The new season might also address Jesse and Clara's married life and the blossoming love between Fiona – the town's switchboard operator – and Kevin – a local blacksmith.
Read More: Shows Like When Calls The Heart