'Let Him Go' is a 2020 neo-western thriller film set in the 1960s, written and directed by Thomas Bezucha, and starring Diane Lane, Kevin Costner, and Lesley Manville in the main roles. 'Let Him Go', adapted from Larry Watson's bestselling novel of the same name, follows the story of an older couple – former sheriff George Blackledge (Costner) and his fearless wife Margaret (Lane) – as they embark on a dangerous quest to rescue their grandson and late son's widow from the clutches of an evil family who live off the grid in rural America, headed by a fearsome, malicious matriarch (Manville). Itching to know more about the plot of 'Let Him Go' and where to stream it? Here is all you need to know.
What is Let Him Go About?
George and Margaret Blackledge live in relative contentment with their son, daughter-in-law, and grandchild, on their horse ranch in Montana. Their life is shattered by grief when their son dies in an accident. But they stay strong for his widow Lorna and their grandson, both of who move away when their daughter-in-law remarries. One day, while out running errands in the town, Margaret sees Lorna and her little grandson being threatened by the physically abusive Donnie, to who Lorna is now married. Before they can wrap their heads around this new information, Donnie takes Lorna and the Blackledges' grandson away. George and Margaret have no choice but to follow, to rescue and bring back their loved ones from the clutches of Donnie's dangerous and evil family.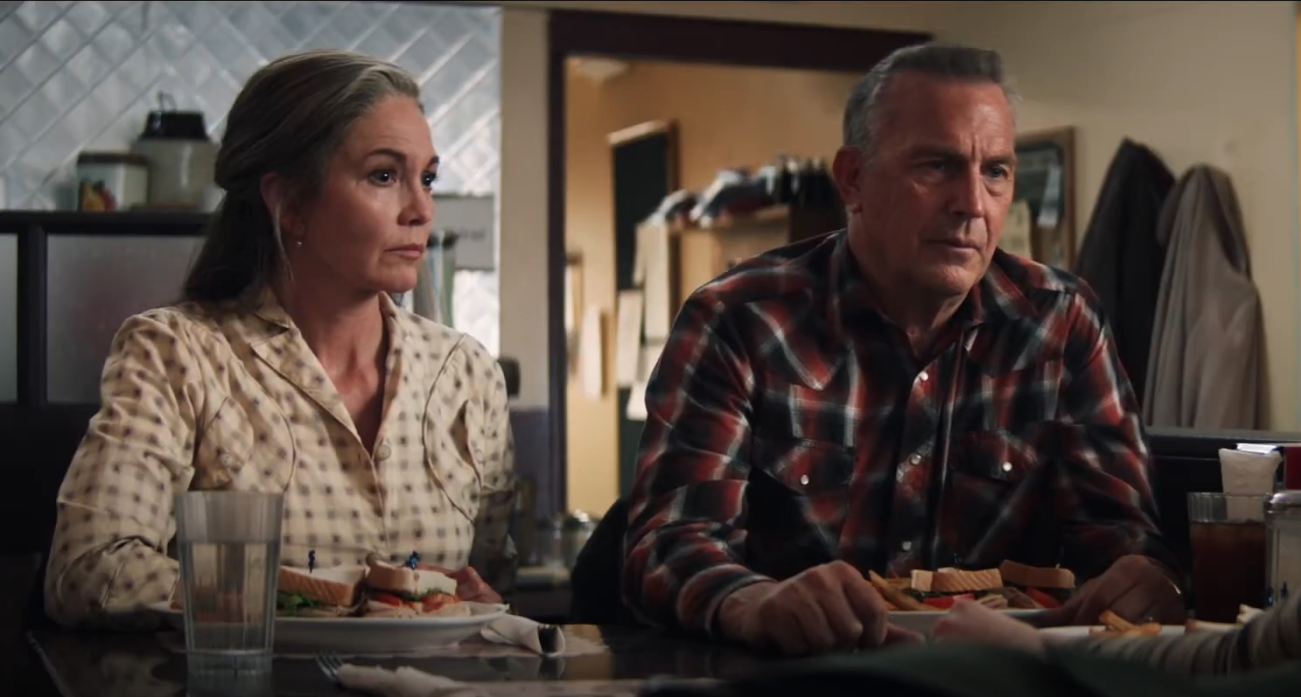 Is Let Him Go on Netflix?
'Let Him Go' is not on Netflix but for fans of the thriller genre, 'The Devil All The Time' and 'Rebecca' are good alternate options to watch instead.
Is Let Him Go on Hulu?
Sadly, no, 'Let Him Go' is not part of Hulu's streaming roster but for viewers looking for something similar, 'Shirley' might make a fascinating alternate watch.
Is Let Him Go on Amazon Prime?
While 'Let Him Go' may not be available to stream on Amazon Prime, the platform is home to numerous really good thriller films like 'The Lie', that you can watch alternately.
Where To Watch Let Him Go Online?
Unfortunately, 'Let Him Go' is one of the few movies this year that is only releasing in theatres. Yes, remember the physical big-screen theatres that we used to frequent before the pandemic hit? For now, 'Let Him Go' is not available to watch online.
How To Stream Let Him Go For Free?
Currently, 'Let Him Go' is only showing in movie theatres. You can book its tickers here. In a few months, there is a good chance that one of the streaming platforms will add it to their ever-increasing content and then home-bodies can easily stream it.
Read More: Best Thriller Movies of the Decade