You might know Caryn Elaine Johnson better as Whoopi Goldberg. She is an American actor, comedian, television personality and author. Goldberg is one of the few entertainers who has won the elusive EGOT — that is, an Emmy, a Grammy, an Oscar, and a Tony. She also has the distinction of being the second black woman to win an Oscar for acting. Goldberg, though, was not born to a family involved in show business.
Following her training in acting, Goldberg went to Broadway. It was her performance on stage that drew the eye of Steven Spielberg, who went on to cast her in the role of Celie, a mistreated woman in the Deep South, in 'The Color Purple'. Goldberg was nominated for an Oscar for this performance. However, it was her appearance in 'Ghost', a romantic fantasy movie, that actually won her the Academy Award. Goldberg played the role of an eccentric psychic in the movie.
Interestingly, she took her first name from a whoopee cushion but is proud of her last name as being part of her familial identity. Goldberg has appeared in several films including 'Sister Act', and its follow up film. She became one of the highest-paid actresses as a result. She has also appeared in movies like 'The Lion King', 'Made in America', and 'Girl, Interrupted'.
Goldberg has been a fan of 'Star Trek' as a franchise, ever since she saw Nichelle Nichols' character, Uhura. At an early age, the character had an impact on her in terms of representational politics, since Uhura was a black person who was not portrayed as a maid. Goldberg became a lifelong fan of the franchise and when she asked for a role in the same, she received a guest-starring role in 'Star Trek: The Next Generation'. Goldberg is, without a doubt, one of the most talented actresses in the industry and she is nowhere close to being done. So now you must be wondering what is the next Whoopi Goldberg movie or TV show? Well, here's the list of upcoming Whoopi Goldberg films and TV shows scheduled to release in 2019 and 2020. We can only hope that the latest Whoopi Goldberg movies would be as good as some of her recent ones.
6. Summer Camp Island (2018-)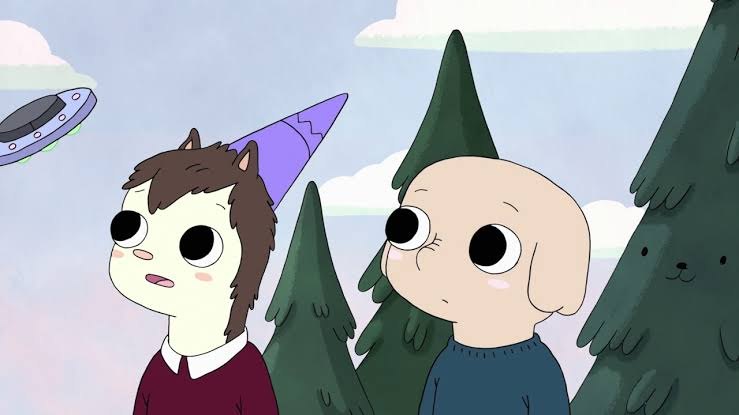 'Summer Camp Island' is an American animated television series created for Cartoon Network. The show basically follows the Oscar and Hedgehog, while they get up to all sorts of adventures when they attend the titular Summer Camp Island. They are two best friends who go away to this camp and realize that nothing is as it seems there.
'Summer Camp Island' is set in a world of anthropomorphic animals and tells us the story of two animals who have been best friends since childhood. They are Oscar Peltzer, an elephant, and Hedgehog, a mammal of the same name. The two friends are hard-pressed to make their stay at the camp worthwhile when they witness several bizarre incidents going on. For example, the camp counselors seem to be witches, horses turn into unicorns, post-it notes lead to other dimensions. There are also haunted cabins, talking sharks and interfering monsters who live under the bed. Oscar and Hedgehog must make their peace with all this, while they stay at the camp. Whoopi Goldberg appears in the role of Barb, a hardworking elf who is a friend of Oscar and Hedgehog. She has already delivered a top-notch performance and there is no reason to expect otherwise in the upcoming season.
5. The Stinky & Dirty Show (2016-)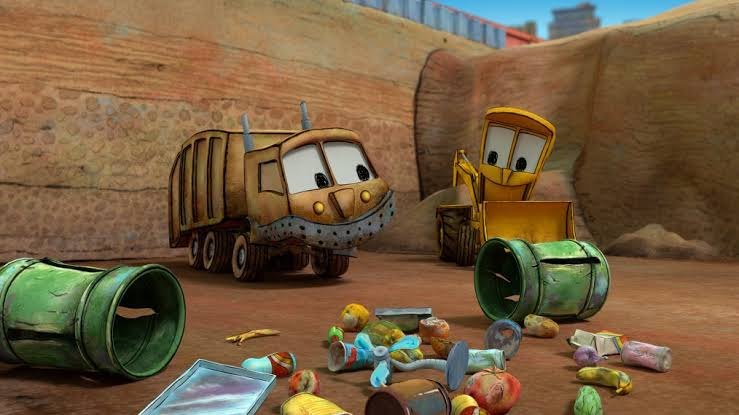 'The Stinky & Dirty Show' is an animated series that airs on Amazon Video. The premise of the show is based on the books by Jim and Kate McMullan. We follow the adventures of two unlikely heroes who happen to be best friends, that is, Stinky, a garbage truck, and Dirty, a backhoe loader. The two make up a funny and dynamic duo who are extremely resourceful. Their mantra of success is asking 'what if' when things do not seem to go as expected. Whoopi Goldberg lends her voice to Meg, that is, a news truck with a megaphone that often gives announcements. She has been spectacular in her role so far, leading us to expect more of the same from her in upcoming seasons.
4. The Most Magnificent Thing (2019)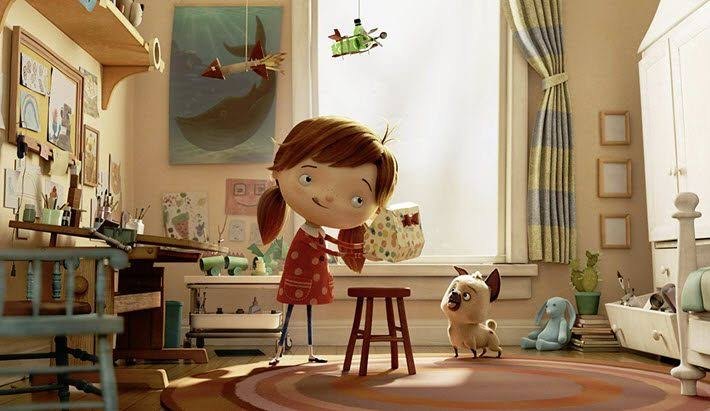 'The Most Magnificent Thing' is an animated short film that has been adapted from Ashley Spires' bestselling book. The story is inspirational and tells us about a girl with a creative spirit, who explores the world with her dog. They do everything together and when she receives a tool kit, she is determined to make the most magnificent thing for her friend. However, it is not as easy as it seems and the film sends out messages of perseverance, hard work, selflessness and the power of love. Whoopi Goldberg lends her voice in the movie, which is scheduled to release on October 17, 2019.
3. The Stand (2020-)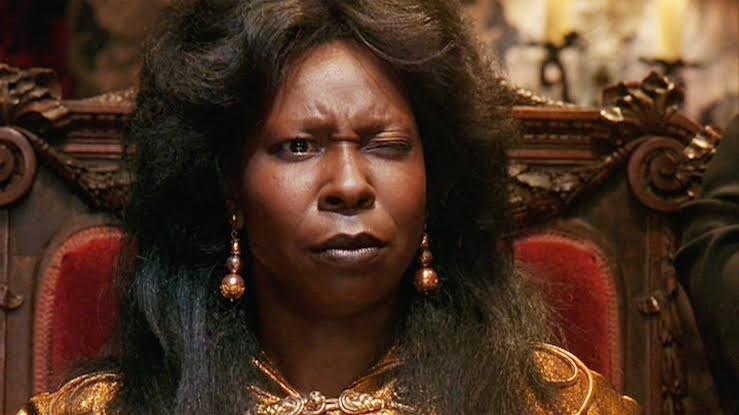 'The Stand' is an upcoming series based on Stephen King's works. The show depicts an apocalyptic vision of the world that seems to be locked in a primal struggle between good and evil. The fate of mankind rests on the shoulders of the 108-year-old Mother Abagail and some survivors. However, they soon meet one of King's deadliest creations, the Man in Black, or Randall Flagg, whose enigmatic smile spells trouble right off the bat. Whoopi Goldberg appears in the role of Mother Abagail and undoubtedly, she will deliver a fantastic performance.
Read More: Upcoming Lupita Nyong'o Movies
2. Pierre the Pigeon-Hawk (TBA)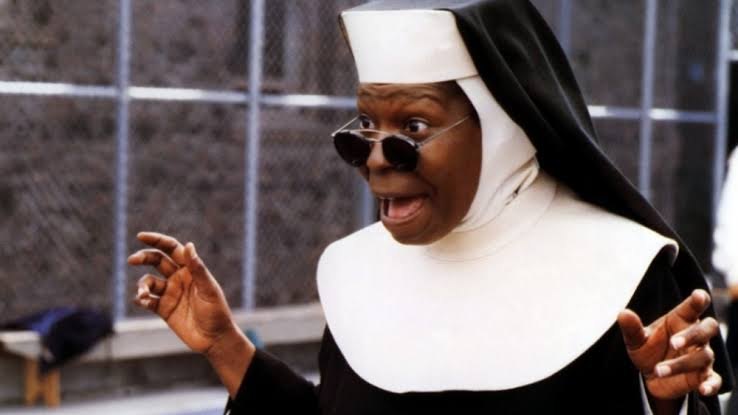 'Pierre the Pigeon-Hawk' is an upcoming animated film about a mixed-breed Pigeon-Hawk who sets out on a quest for self-discovery to find out where he belongs. He embraces the things that make him different and tries to change the world that he lives in. It sounds like a wholesome premise and Whoopi Goldberg is a part of the cast.
Read More: Upcoming Halle Berry Movies
1. Fairy Tale Forest (TBA)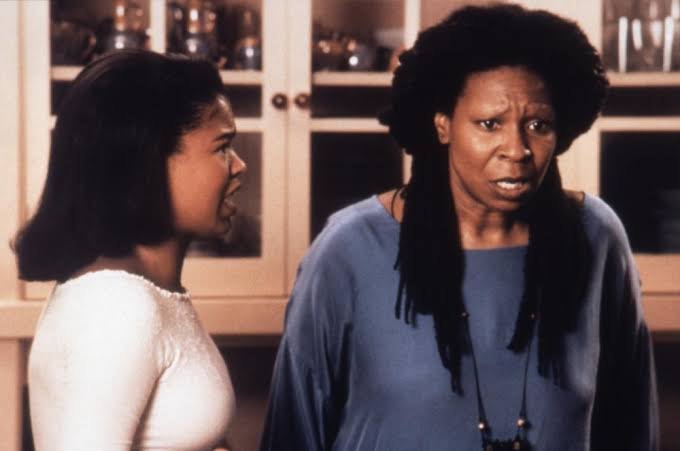 'Fairy Tale Forest' is an animated musical anthology television series. As the name suggests, it deals with various fairy tales and some of the stories are adaptations of popular works like the Brothers Grimm stories. Whoopi Goldberg is part of the cast and her involvement is sure to enrich the upcoming project.
Read More: Upcoming Judy Greer Movies