The fifth season of Prime Video's 'The Marvelous Mrs. Maisel' brings many changes in the lives of its characters. Midge is finally ready to do whatever it takes to make it in comedy and agrees to a job she wouldn't have thought about taking previously. Meanwhile, a storm brews in the life of her ex-husband, Joel. He and Mei were in love at the end of the fourth season. He was in for a surprise when she told him she was pregnant. The pregnancy hastened up things in their relationship, and we see the effects of that in the fifth season, where Joel and Mei talk about the future and whether they even have one. If you are wondering what happens to them, we've got you covered. SPOILERS AHEAD
Why Did Joel and Mei Break Up?
Joel and Mei come from different backgrounds, with very different ideas about the kind of life they want. Joel wants to settle down again. The people around him had been pushing him to find someone after his divorce from Midge, but it wasn't until he met Mei that he started to consider the possibility of getting married again. But the road ahead wasn't so easy.
Joel knew his parents would disapprove of their son marrying a non-Jewish Chinese woman. There were enough problems in their family, and Joel was not ready to acknowledge the discussion he'd have with his parents about Mei. So, he kept their relationship a secret. But when he found out Mei was pregnant, he knew he'd have to act now. He told his father about her, which allegedly gave Moishe a heart attack. But it seemed he was more worried about how Joel's mother would take the news.
While Moishe was in the hospital, Mei visited him and met Midge, who knew about the pregnancy. Exhibiting terrible timing, Midge started talking about the future, how they'd have to adjust with their children and all the responsibilities that would come with it. As if Mei didn't already have enough to worry about her own child, Midge told her that she would be spending a lot of time with her and Joel's children too. As soon as she married Joel, she'd have to be the mother of three kids.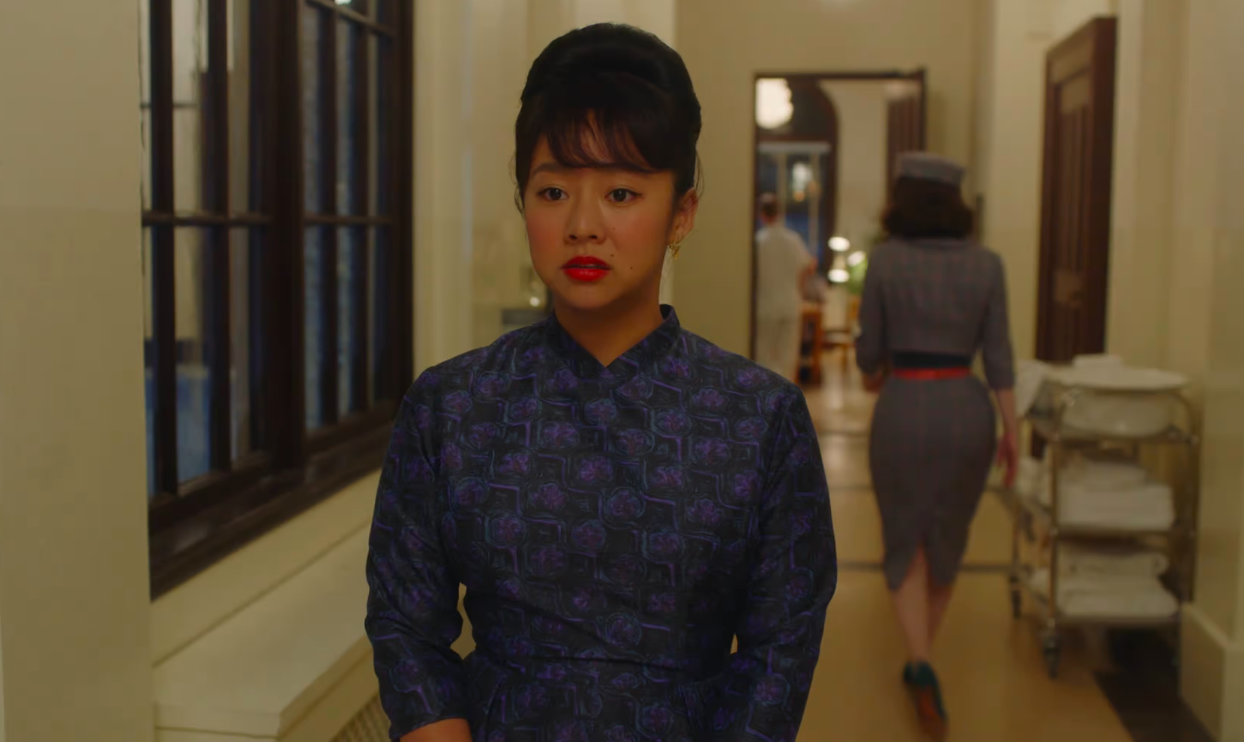 The pregnancy for Mei was more of a shock than a pleasant surprise. Her priority is to become a doctor, which is already difficult with her being a woman and an immigrant in the 60s. A child at such a time, when she was on the brink of starting a career, would be hectic as is. However, Joel assures her that they will get through it together. His support allows her to calm down, but then, Midge gives her a reality check.
In the first episode of the fifth season, Mei breaks up with Joel. She tells him that she has received a job in Chicago and is moving there. When Joel asks why she couldn't look for a job in New York, she makes it clear that she has no intention of staying in New York. She also reveals that she got an abortion, so the baby is out of the picture. Mei reiterates her priorities and how achieving the dream she has worked so hard for is more important to her than getting married and raising children. Nothing Joel can say would change things because she has already made up her mind, and she leaves.
Did Stephanie Hsu Leave The Marvelous Mrs. Maisel?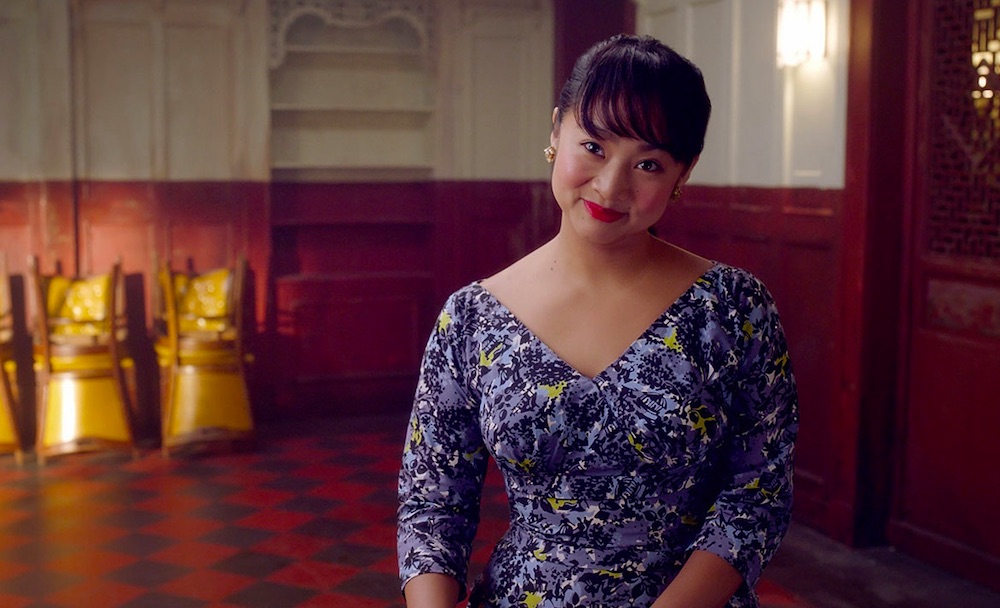 Joel and Mei breaking up is a huge shock for the viewers because the show had invested in their relationship in the past two seasons. With her sharp wit and humor, Mei has become one of the fan favorites, and it seemed like she and Joel were endgame. However, their breaking up changes everything for Joel. Because Mei's arc in the show was connected to Joel, we won't be following her to Chicago. Does this mean that this is the last we've seen of her? Will Stephanie Hsu not appear in the fifth season?
Because no official announcement was made of Hsu leaving the show, we can't be sure whether this is her last appearance on 'The Marvelous Mrs. Maisel.' Interestingly, Mei doesn't appear in the trailer for the fifth season, which might be an indication of her absence this season. Still, we won't completely rule out the possibility of Mei returning to New York, even if briefly. After all, her family is still here. If you miss Hsu, you can catch the Academy Award-nominated actress in 'American Born Chinese' and 'Joyride,' slated to release this summer.
Read More: Will Lenny and Midge End Up Together in The Marvelous Mrs. Maisel? Theories