The tenth episode of FOX's action series '9-1-1' ends with Evan "Buck" Buckley getting struck by a lightning. He gets transported to a hospital after Henrietta "Hen" Wilson and Howard "Chimney" Han fail to find a pulse in him. Although he ends up in a coma, Buck's condition eventually gets better. In the eleventh episode, he returns to his house from the hospital for a period of recuperation. Buck thinks about his future and the changes the near-death experience brought into his life. Naturally, the viewers must be eager to find out whether Buck will return to Station 118 after nearly dying in the line of duty. Well, here's what we can share about the same! SPOILERS AHEAD.
Will Buck Return to Station 118?
In the twelfth episode of the sixth season, Buck consults his doctor for a check-up and asks her about other patients who had a near-death experiences in their lives. She lets him know that people react in different ways and cites examples of patients who had even left the country for a change of surroundings. Buck wonders about how his future will be. Considering Buck's interaction with his doctor, the viewers can't be blamed for worrying about the firefighter's commitment to his profession and return to Station 118. However, Buck will continue to be a firefighter as part of the squad of Station 118.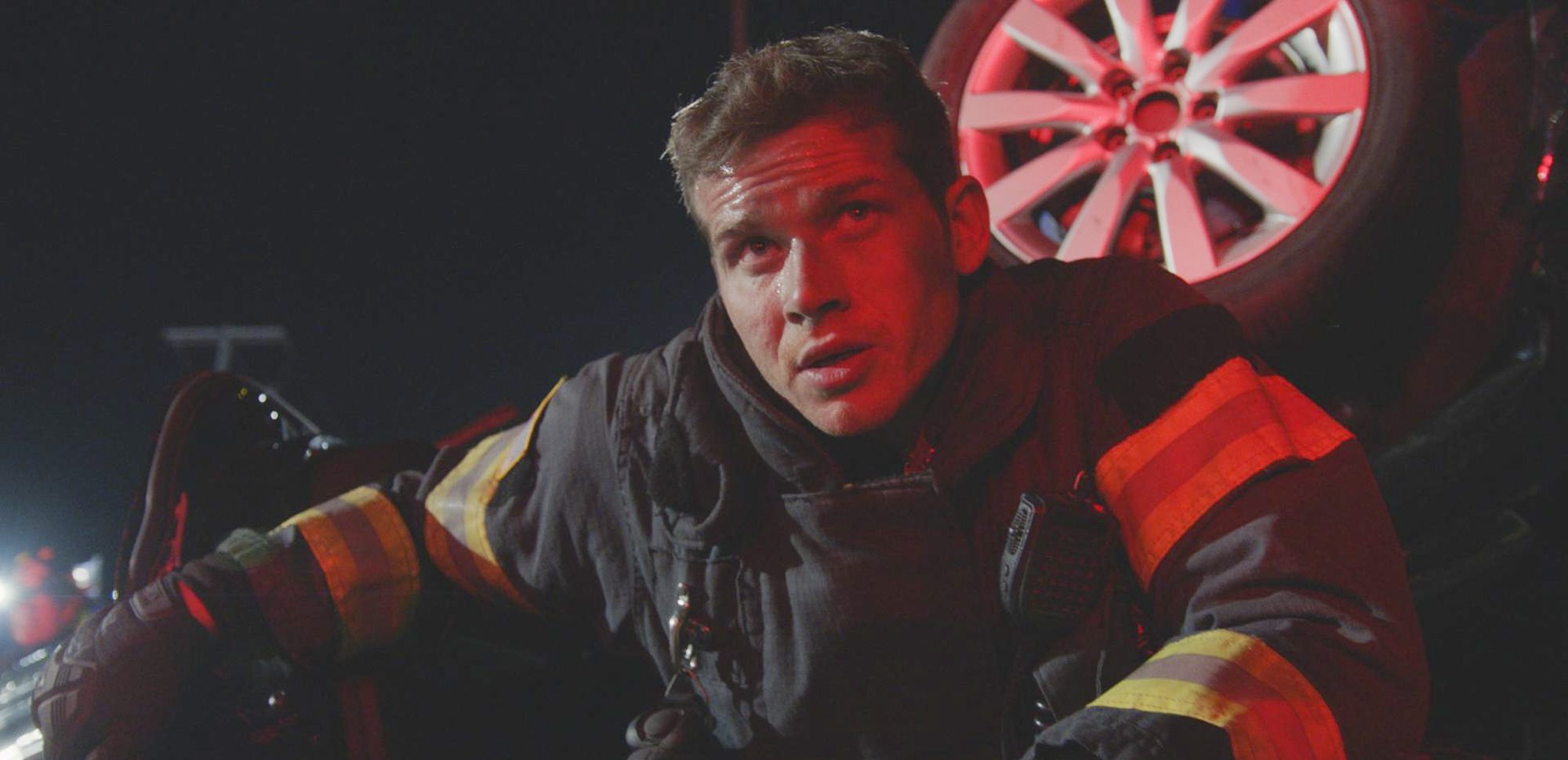 Oliver Stark, who plays Buck, confirmed that his character will remain as a firefighter and return to Station 118 in the thirteenth episode of the season. But Buck may not be extremely enthusiastic about continuing his life as a firefighter at first. "I think there's going to be some hesitation about how quickly he [Buck] wants to go back [to his job]. But I think once he gets back, we're probably going to find him with some new skills because of what he's been through," Stark told TV Insider. The actor's words indicate that Buck will be a better firefighter when he returns, especially after gaining a new perspective concerning life upon nearly dying.
In addition, Buck not only will return to Station 118 but also will have his eyes set on the interim captain position at the fire station. "I don't think that [being the interim captain of 118] is a thought that's going anywhere from his [Buck's] head anytime soon. He's going to want to step into that role, and towards the end of the season, he's going to have some opportunities too, and he's going to be forced to in some senses," Stark said in the same TV Insider interview. "He's obviously very adept at his job, and I think all these experiences that he's going through are only helping shape him into a better leader," the actor added.
Is Oliver Stark Leaving 9-1-1?
The possibility of Buck not returning to Station 118 must have alarmed the viewers concerning the possibility of Oliver Stark leaving '9-1-1.' However, neither FOX nor Stark has released a statement concerning the actor's departure from the procedural series. If Stark was slated to leave the series, Buck may have gotten killed off in the tenth episode. Since it doesn't happen, we may not need to worry about Stark's future in the series. In light of Buck's potential return to Station 118, we can be sure that Stark will continue featuring in the show. Furthermore, Buck's storyline is an integral part of the rest of the sixth season's episodes.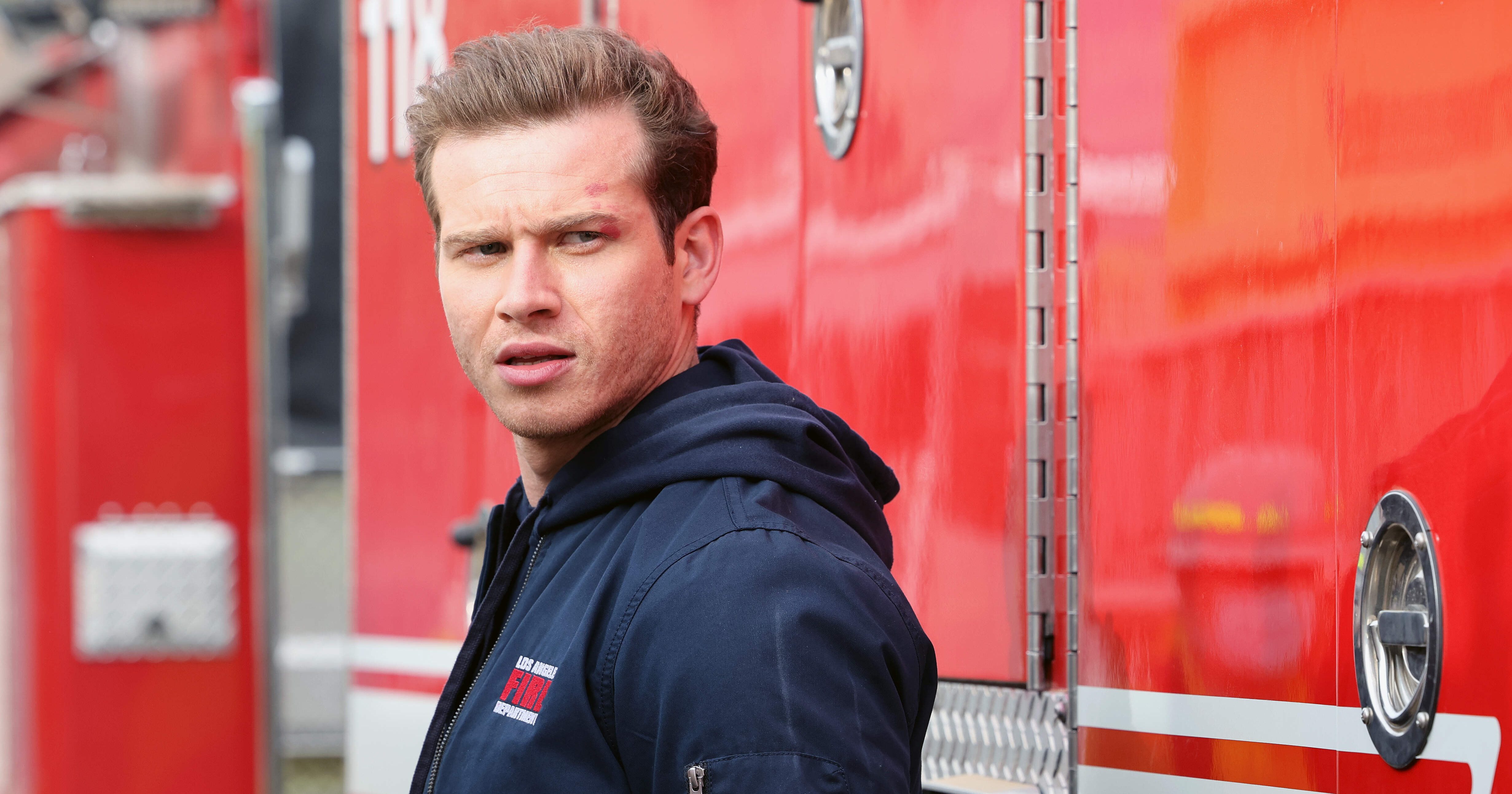 Buck is expected to be a prominent presence in Connor and Cameron's lives as their sperm donor. "They [Connor and Cameron] will feature more throughout the season as she moves deeper into her pregnancy," Stark told TVLine. Since the couple is a part of Buck's storyline, their presence in the narrative only means that the firefighter's arc is not getting concluded anytime soon. Stark had also teased the return of Arielle Kebbel's Lucy Donato to his life but not exactly as a romantic interest.
"I've seen some speculation [from fans] that it [Lucy's return] might be in a romantic sense. I'm very happy to be clear on that, but it's not and in fact, I would say it's very much the opposite of that," Stark told TheWrap. "She [Lucy] comes back into his [Buck's] life in a way that then in a way that he is very much not pleased to see her. Let me leave it at that," Stark added. With these many developments yet to happen in Buck's storyline, Stark's commitment to the procedural series is beyond any doubt.
Read More: Is Jennifer Love Hewitt's Maddie in 9-1-1 Pregnant in Real Life?