Debbie Allen's Catherine Fox is one of the most respected doctors in ABC's medical series 'Grey's Anatomy.' As a world-class urologist, Catherine has saved the lives of several patients. She is also the founder and chairwoman of the Catherine Fox Foundation, which brings commendable changes to the health sector of the country. Catherine tries to provide incomparable care to her patients while dealing with cancer. After winning the battle against cancer once, she returns to the battlefield again in the nineteenth season of the series. Naturally, the viewers must be concerned about her fate. Well, here's what we can share about the same! SPOILERS AHEAD.
Will Catherine Fox Die?
Catherine Fox's first encounter with her cancer happens after suffering from neck and back pain for a considerable while. She seeks the help of Thomas Koracick and Meredith Grey to diagnose the same. The two doctors arrive in Los Angeles and conduct a biopsy, only to find cancer. She eventually undergoes surgery. Although the surgeons cannot remove the tumor completely, the surgery turns out to be a lifeline for Catherine. After a while, she begins chemotherapy to treat the tumor inside her. The doctor even makes her loved ones eulogize her so that she would know how much she meant to them while she is alive.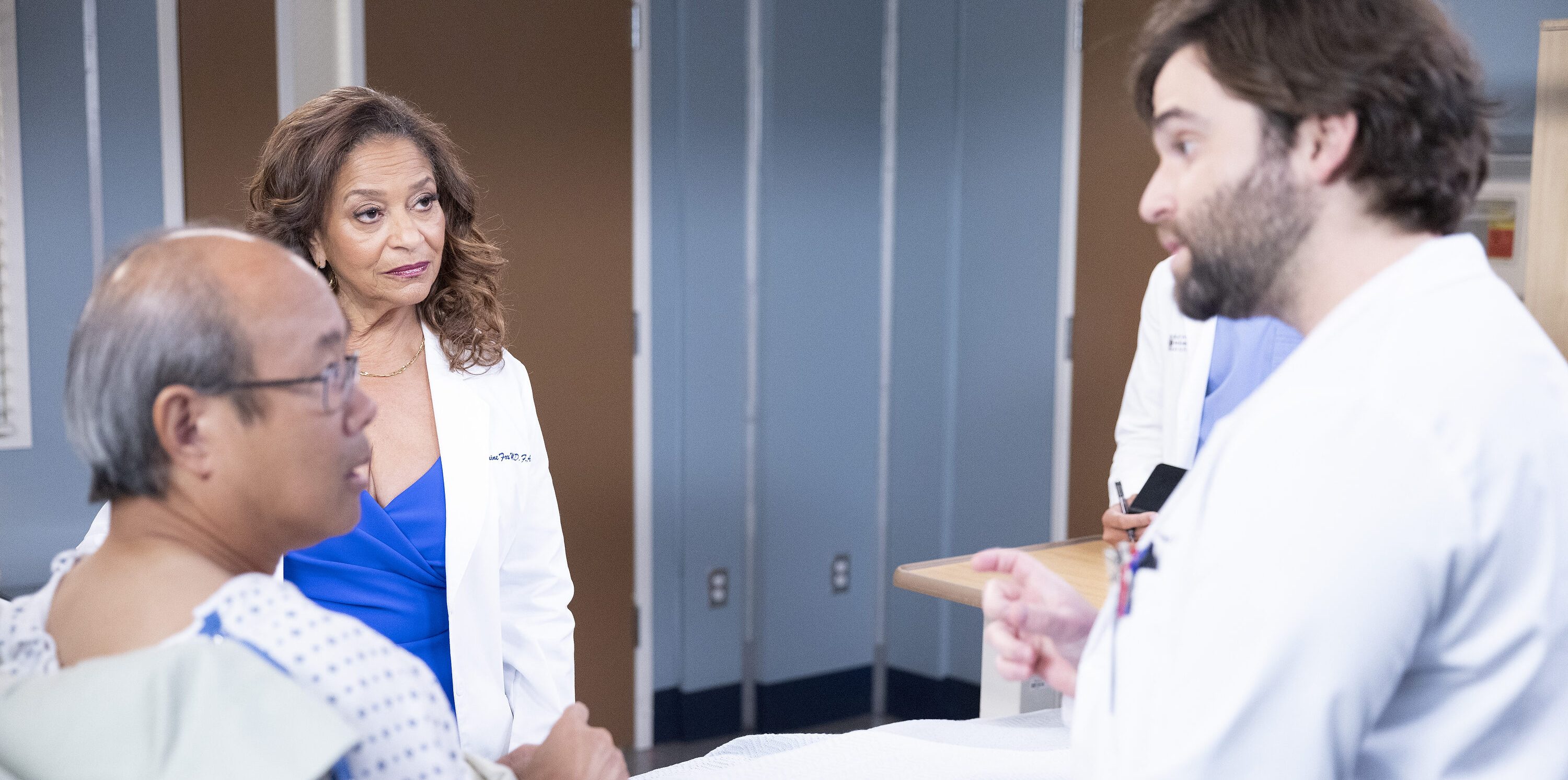 In the eighteenth season finale, Catherine learns that her cancer is responding to the treatment. Her husband Richard Webber comes to know that his wife is not dying from cancer anymore, which leads them to travel together after taking a sabbatical. However, in the nineteenth season, Catherine learns that her tumor had grown two millimeters. Although Koracick considers new treatment plans, Catherine tells him she doesn't want to continue her treatment. She must have realized that she cannot completely free herself from cancer. Catherine may want to live the rest of her life on her terms, without being stopped by the limitations of chemotherapy and other treatment procedures.
Catherine initially doesn't want to tell her husband Richard and son Jackson Avery about the growth of her tumor. However, in the tenth episode of the nineteenth season, Richard realizes that his wife is in immense pain, only to ask her about the same. Catherine then tells him about the cancer growth. Since there isn't any indication of her tumor getting reduced, Catherine's death is indeed a possibility. Does that mean we are seeing the last of the actress in the series? Let's find out.
Is Debbie Allen Leaving Grey's Anatomy?
As of yet, neither ABC nor Debbie Allen has released a statement concerning the actress' departure from 'Grey's Anatomy.' First of all, the chances of Catherine dying are high. She has accepted that any treatment plan will only make her body suffer rather than freeing it from the clutches of her tumor. Since her tumor has shown signs of growth, her decision to not undergo further treatment indicates that the same will grow further. If that's the case, Catherine's death may happen, opening a gateway for Allen's exit from the medical drama. The actress only appears in six episodes of season 17 and seven episodes of season 18. Since Catherine's significance in the overall narrative of the series is decreasing, Allen's exit may not be a surprise.
Even if Allen decides to exit the series as an actress, she is expected to remain a part of the medical drama as an executive producer of the same. In addition, she also directed thirty-five episodes of the medical drama. Thus, even if Allen puts an end to her performance as Catherine, she is expected to not outrightly depart from the series. Furthermore, Catherine's death and Allen's exit as an actress are not certainties. Since Richard knows about her wife's pain, he may tell Jackson about the same. Together, they may convince Catherine to restart her treatment. If that's the case, Allen may continue featuring in the series.
Read More: Will Amelia and Link Get Married in Grey's Anatomy? Theories