'Bright 2,' a sequel to David Ayer's 2017 action film 'Bright,' is back in active development at Netflix. The shooting of the film is yet to be scheduled, but The Cinemaholic can confirm that it will take place in Montreal, Québec. The sequel will follow the adventures of Daryl Ward, a veteran human cop of LAPD, who is partnered with Nick Jakoby, the first orc police officer in the country. The film will reportedly be set on an international stage as well.
Netflix had previously canceled the film in April 2022, around a few months after the Will Smith–Chris Rock slapping incident at the 94th Academy Awards. A Bloomberg source revealed that the cancelation, however, wasn't related to the controversial incident.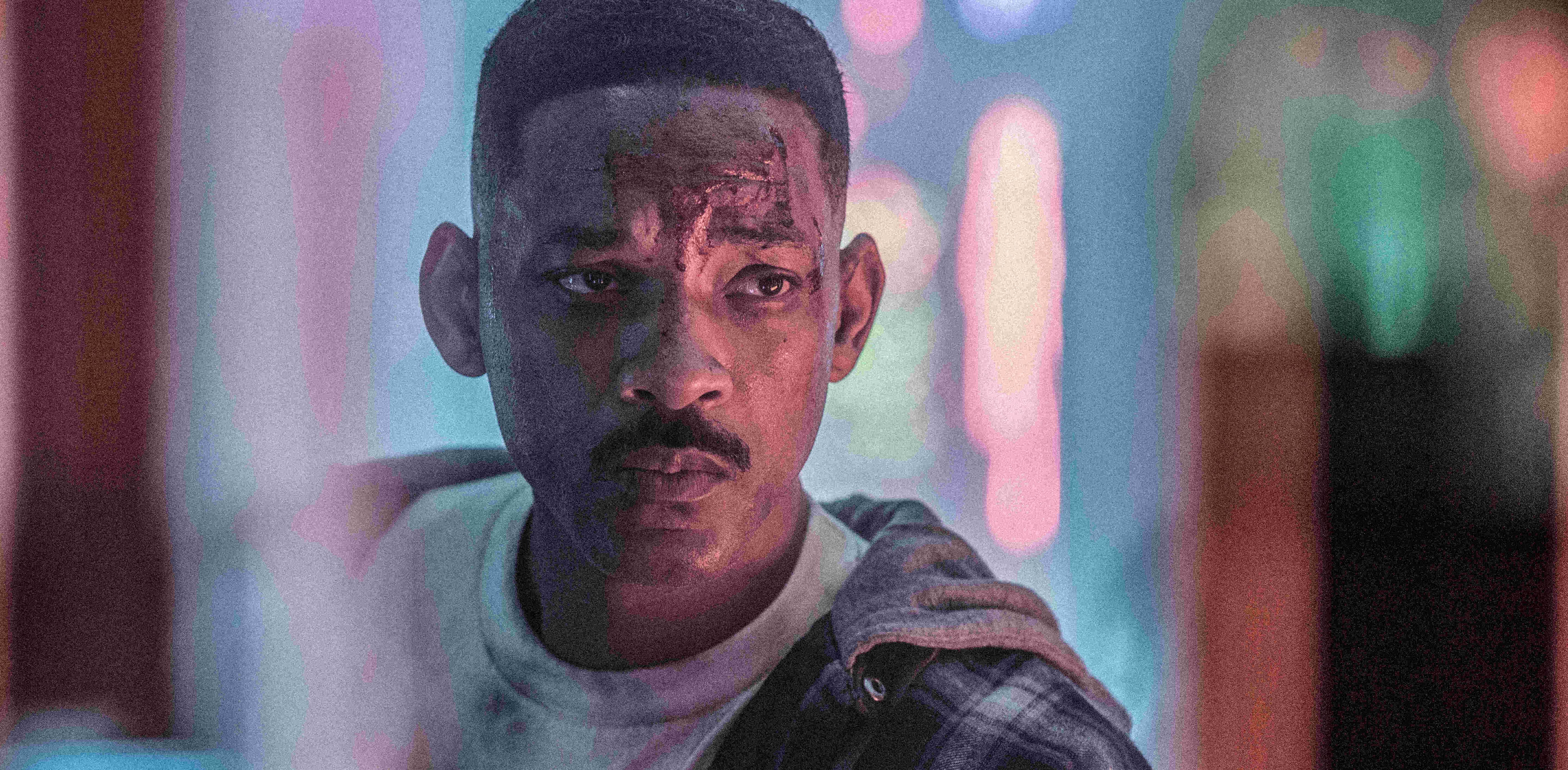 The sequel of one of Netflix's biggest hits, which recorded 60 million viewers in its first week of release, is being developed with several new faces behind the camera. Louis Leterrier replaces Ayer to direct the film. The film is penned by T.S. Nowlin ('The Adam Project' and 'The Maze Runner' films) and Evan Spiliotopoulos ('Beauty and the Beast'), replacing Max Landis, who wrote the original film. Bryan Unkeless and Eric Newman, who produced the 2017 film with David Ayer and Ted Sarandos, serve as the producers of the sequel.
Although Ayer was originally attached to the sequel, he was replaced because of his other commitments, which included a contemporized remake of 'The Dirty Dozen' and a few other projects at Netflix. Leterrier joined the project after directing 'The Dark Crystal: Age of Resistance,' 'Now You See Me,' 'The Incredible Hulk,' 'Transporter 2,' etc. He recently directed 'Fast X,' 'The Takedown,' and three episodes of 'Lupin.' The director is also attached to Jennifer Connelly-starrer 'Dark Matter' and 'Fast X: Part 2.'
Will Smith will reprise his character Daryl Ward in the sequel. He is currently engaged in the production of 'Bad Boys 4,' the fourth installment of the 'Bad Boys' films series. 'Concussion' fame Peter Landesman's 'The Council,' 'Fast and Loose,' and 'Planes, Trains and Automobiles' are Smith's other upcoming projects. The actor's recent credits include Peter in 'Emancipation,' Richard Williams in 'King Richard,' Lt. Mike Lowrey in 'Bad Boys for Life,' Lance in 'Spies in Disguise,' etc.
Joel Edgerton will play Nick Jakoby again in 'Bright 2.' He recently completed the filming of George Clooney-directorial 'The Boys in the Boat.' He will play Jason Dessen in 'Dark Matter' as well. The actor's recent credits include Narvel Roth in 'Master Gardener,' Harry Harris in 'Thirteen Lives,' Owen Lars in 'Obi-Wan Kenobi,' Mark Frame in 'The Stranger,' The Lord in 'The Green Knight,' and Ridgeway in 'The Underground Railroad.' In the upcoming months, we can expect updates regarding the rest of the cast of the film.
Read More: Best Will Smith Movies