While most conventional horror films aim to shock, there are a few rare gems that have a lingering impact, and leave you feeling hollow and devastated. Lucky for us, as a new wave of horror steadily emerges, we get such features once or twice each year. 'The Lodge' by Austrian filmmakers, Veronika Franz and Severin Fiala, is definitely that film for this year.
The film left its mark when it first premiered at Sundance, and has been widely critically acclaimed for its nerve-wrenching slow-burn horror. In fact, 'The Lodge' is rated fresh on Rotten Tomatoes with critics labeling the film a must watch for horror enthusiasts.
The film hits hard with its unsettling, all-consuming melancholy and maddening paranoia that creates a strong claustrophobic atmosphere, leaving the viewers stuck and helpless to all that unfolds. Much like the filmmaker duo's previous festival hit, 'Goodnight Mommy', the film is a dark, horrifying family tragedy that crawls under your skin and leaves you rattled.
As sequels have become almost a norm for horror films that do well, it's natural to wonder if 'The Lodge' too will get a sequel. Going by the film's acclaim, and its relatively ambiguous but implied ending, it could. However, whether or not it should get a sequel is another question all together.
The Lodge 2: Will There Be A Sequel?
With the kind of acclaim 'The Lodge' has received, a sequel could be possibility. But since the film has only just had its theatrical release, it is too soon to comment on this possibility. It would also not make sense given the fact that Franz and Fiala are only a couple of films old at the moment. They would definitely wish to create more original content before going back to older projects.
Continuing with the narrative would also not do justice to all the efforts that went into telling the haunting story of 'The Lodge'. After all, the trick is to know where and how to end the story, and the film does both of these brilliantly well. On a personal note, the film shouldn't get a sequel simply because it is the implied ending and everything leads upto it that leaves such a devastating impact on the viewers. Having said that, a sequel to this gut-wrenching tale with Franz and Fiala's filmmaking, and Riley Keough's incredible performance would definitely be a real treat. Either way, here's hoping for more such brilliant content from the team.
The Lodge Plot: What Is It About?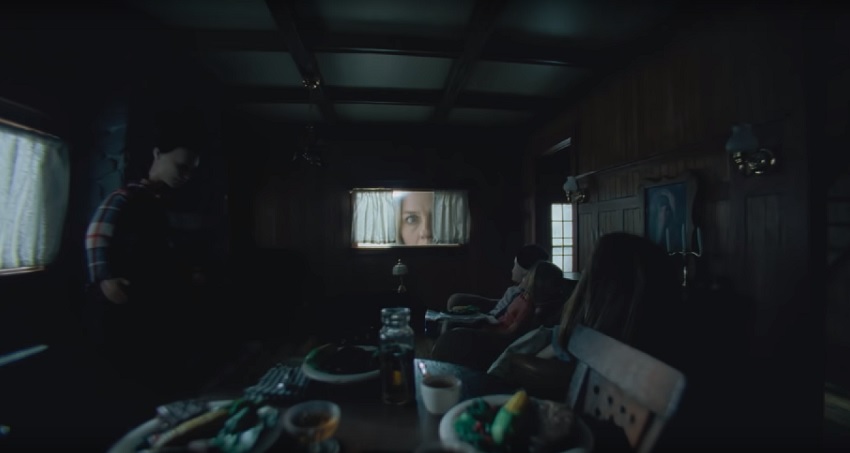 The Lodge' centers around Grace, a woman with a traumatic past, who has to spend a few days with her two stepchildren, Aiden and Mia, at a winter cabin in the middle of nowhere. After a blizzard traps the three inside, certain mysterious events take place summon the ghosts of Grace's dark past.
As 'The Lodge' progresses we learn that Grace was the only survivor in a religious cult suicide that took place when she was 12. Her father was the cult leader who initiated it, and the incident troubles all her life. The kids decide to trick her, and Grace begins to get haunted by her past. She lives in a constant state of paranoia and when her dog goes missing, she starts to lose her mind.
The last moments of the film are (SPOILER ALERT) truly devastating to watch as Grace sits on the table with Richard's dead corpse and Mia and Aiden, telling them to repent. Since Mia and Aiden's fate is implied but never revealed, if at all there is ever a sequel it could explore that. However, this seems highly unlikely.
The Lodge Cast & Crew: Who Is Behind It?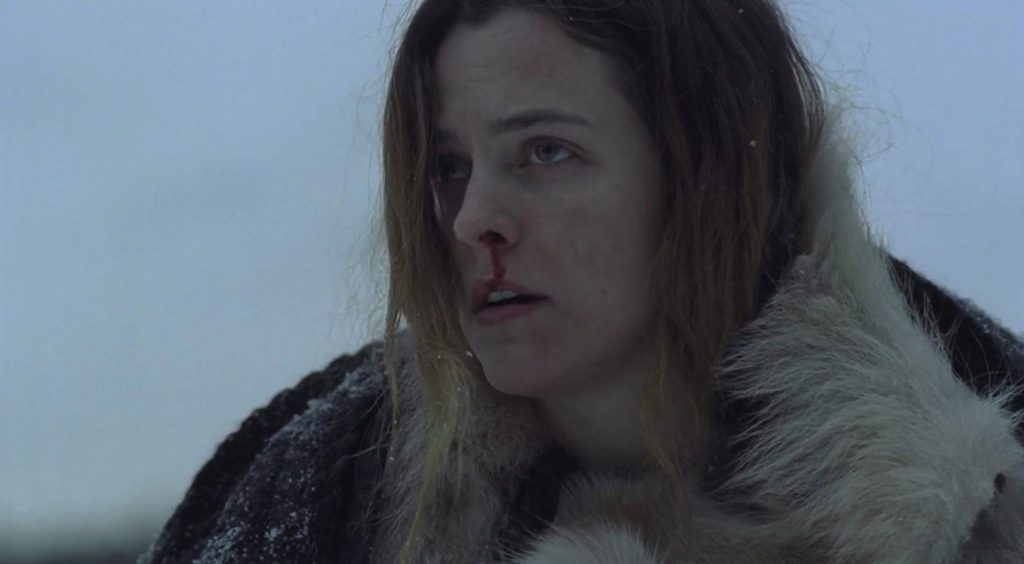 'The Lodge' boasts of an impressive performance by Riley Keough who plays Grace with all her complexities with such ease and melancholy that our heart goes out for her even as the film ends. The film also stars Richard Armitage as Richard, Jaeden Martell as Aiden, Lia McHugh as Mia, and Alicia Silverstone as Laura.
As mentioned earlier, the film is directed by aunt-nephew filmmaker duo, Veronika Franz and Severin Fiala who are best known for their critically acclaimed breakout debut 'Goodnight Mommy'. 'The Lodge' is their first feature film in English. The duo co-wrote the script with Sergio Casci, and collaborated with Greek cinematographer, Thimios Bakatakis for its haunting visuals. Given the acclaim both their films have received, the duo certainly knows how to create horror that can crawl underneath your skin and leave you feeling hollow in the gut.