'Thomas & Friends' (1984- ) is based on a series of children's book The Railway Series by Reverend Wilbert Awdry and his son Christopher and is one of the longest-running British animated TV series to date. Originally named 'Thomas the Tank Engine and Friends', the series takes the viewers on the adventures that Thomas the Tank Engine embarks on with his fellow plate-faced locomotives on the island of Sodor. The fact that the show has a total of 24 seasons with 558 episodes spanned across over 36 years is a great testament to the love and fan base it has accumulated. For the fans awaiting season 25, we have every information you need to know about the next installment.
Thomas & Friends Season 25 Release Date
'Thomas and Friends' season 25 has been greenlit and will most likely release in July 2022. In addition to Netflix US, it will also be aired on ABC Kids (Australia) and Milkshake (UK). Owing to the Covid-19 global pandemic, the production team has changed animation studios. Taking the current circumstances into account, a considerable delay in the production is expected.
Thomas & Friends Season 25 Cast: Who is in it?
The show will be returning with the original cast including the trains – moody green Henry (voiced by Keith Wickham), gentle blue Edward (voice by William Hopse), sturdy Gordon (voice by Wickham), tiny red James (voice by Wickham), the Conductor (voice by George Carlin), and, of course, the titular Thomas (voice by John Hasler), with his arched brows and perennial smile. Alongside them, other recurrent characters that are most likely to appear are Percy (voice by Keith Wickham), Sir Topham Hatt (voice by Kerry Shale), Toby, Donald, Hugo, Stepney, Sir Handel, Big Mickey, Fergus Duncan, Big City Engine (voiced by Robert Wilfort), and many more.
Season 25 will also mark the first series to feature Eddie Redmayne as part of the voice cast since 'Thomas & Friends: Sodor's Legend of the Lost Treasure' (2015). This will also be the season to not have Emily, Henry, Nia, and Toby as part of the main cast since season 21, which leaves Rebecca to be the only female engine to stay in the main cast. Mark Morghan has come onboard as a narrator for this season since the twenty-first series.
Thomas & Friends Season 25: What can it be About?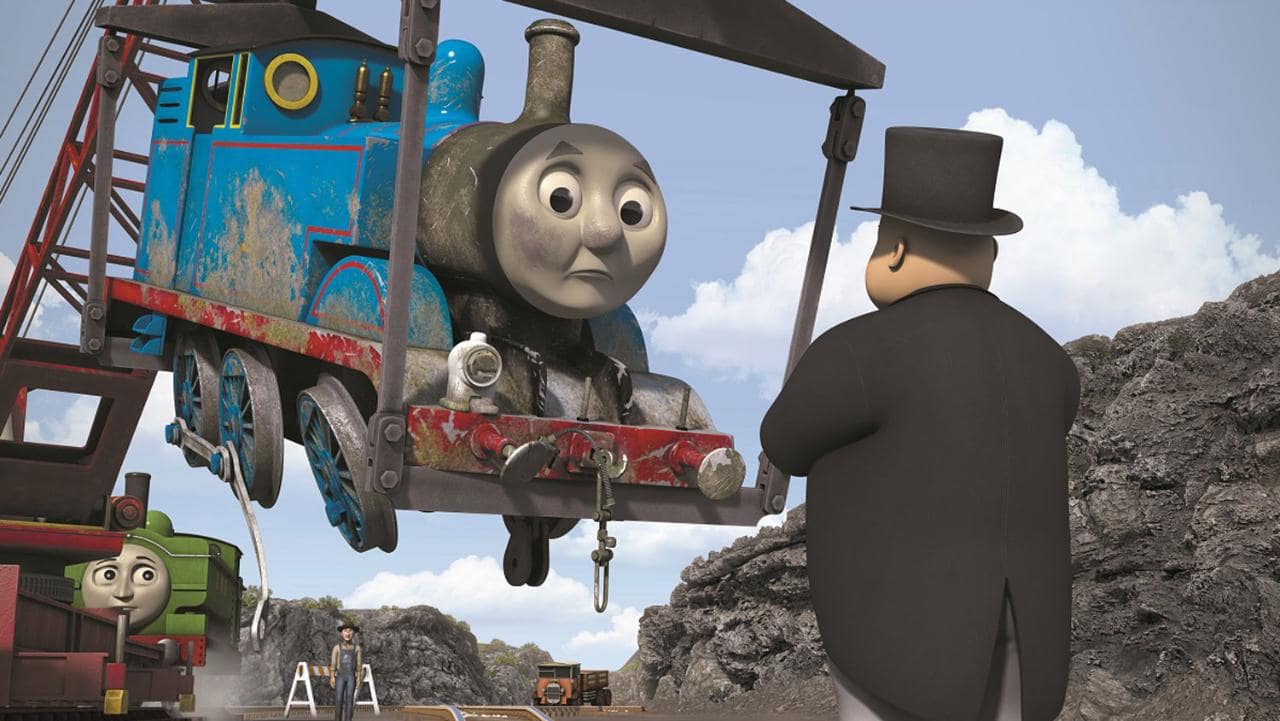 Up until season 12, narration and the dialogue was performed by the single storyteller, which was taken over by Thomas and Tank Engine as the narrator from season 22 onwards. Season 25 will go back to the initial storytelling format that was followed by season 1-21. Consequently, the Steam Team will be extricated, leading Edward and Henry to move back to Tidmouth Sheds.
Following the storyline established by the previous seasons, Thomas along with his friends will be going on expeditions, where he is most likely to get into trouble due to his affinity for being a "useful engine". Percy, Thomas's best friend, besides other engines will play to their strengths to help Thomas out of the tight spot.
Read More: Best Cartoon Shows on Netflix