Since the series 'Black-ish' debuted in September 2014, Yara Shahidi has been inspiring her generation as an actress, activist and scholar. Her performance as Zoey Johnson, a naive technologically infatuated teen school girl, is simply astonishing. Born in Minneapolis, Minnesota, Shahidi used to spent her vacations with her grandfather, assisting him in his Persian Rug business. Shahidi's father is a well-known cinematographer and her mother is an established model. She made her debut in the entertainment industry along with her mother while appearing in several commercials. Her first breakthrough in films was the role of Olivia Danielson in Paramount's 'Imagine That', alongside Eddie Murphy.
Shahidi decided to make acting her profession after her successful stint in the television series like ABC's 'In the Motherhood', CBS's 'Cold Case,' Disney's 'Wizards of Waverly Place,' FOX's 'Lie to Me,' and 'The Finder' among others. 'Scandal' and 'The Fosters' made her a household name with a significant fan base among teen and tween viewers. Shahidi's major breakthrough in the movies was the role of the daughter of Samuel L. Jackson in Sony Pictures' 'Unthinkable.' Columbia Pictures' 'Salt,' in which she played alongside Angelina Jolie, and as Tyler Perry's daughter in 'Alex Cross' helped her to book her establish herself as one of the most exciting young actresses.
Yara has won numerous accolades for her portrayal of Zoey Johnson in 'Black-ish', including an NAACP Image Award for Outstanding Supporting Actress in a Comedy Series, nomination for a Teen Choice Award and a Gracie Award for Female in a Breakthrough Role in 2016. She has also been featured in The New York Times, Variety's Youth Impact and Next Big Thing issues. So now you might be wondering what is the next Yara Shahidi movie or TV show? Well, here's the list of upcoming Yara Shahidi films and TV shows scheduled to release in 2019 and 2020. We can only hope that the latest Yara Shahidi movies would be as good as some of her recent ones.
3. Black-ish (2014 – )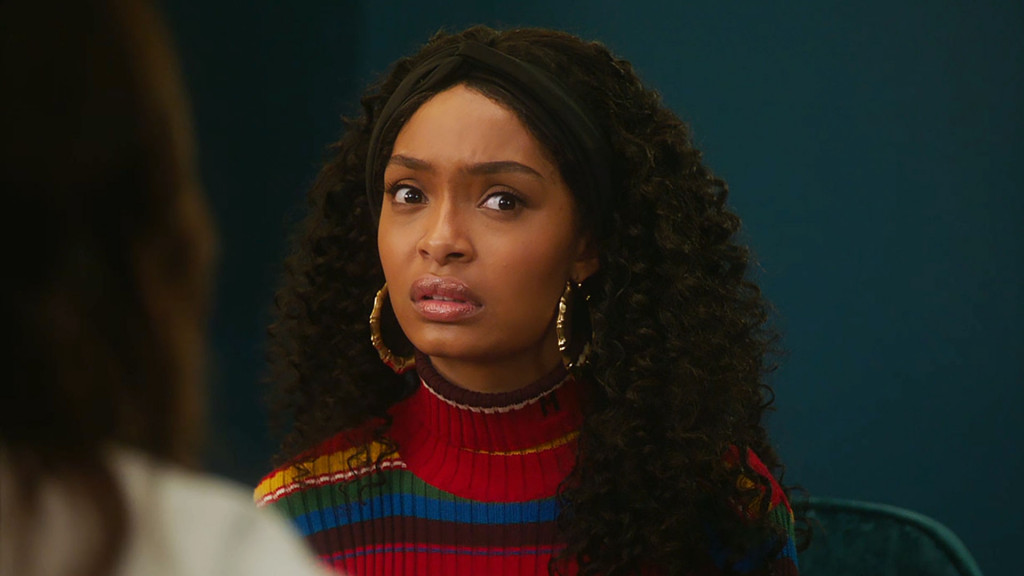 ABC's flag-bearer sitcom 'Black-ish' enters its sixth season and Johnsons, the African American family which is at the center of the plot, has been a fan-favourite since 2014. 'Black-ish' depicts the lives of the Johnson family members — Andre Johnson (Anthony Anderson), Rainbow Johnson (Tracee Ellis Ross), Zoey Johnson (Yara Shahidi), Andre Johnson, Jr. (Marcus Scribner), Jack Johnson (Miles Brown), and Diane Johnson (Marsai Martin). In each episode, the family discusses various socio-political issues. The series garnered critical acclaim and huge popularity for its engaging issues and educative tone. Shahidi left the main cast after season 3 wrapped up in order to kickstart her spin-off series 'Grown-ish'. She continues to be a recurring cast member of 'Black-ish'. ABC has recently announced that it is renewing 'Black-ish' for a sixth season. The show is created by Kenya Barris.
2. Grown-ish (2018 – )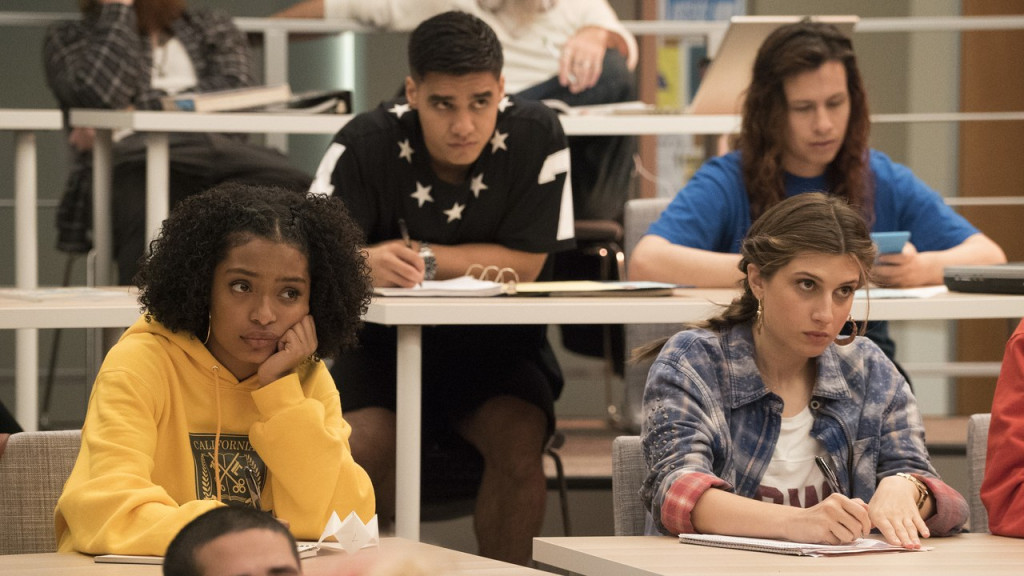 'Grown-ish' is the spin-off series of ABC's 'Black-ish.' The sitcom centers on Johnsons' eldest daughter Zoey Johnson, played by Yara Shahidi. The actress had left 'Black-ish' main cast after season 3 finale to join 'Grown-ish.' The spin-off series focuses on Zoey's college days, adolescence and transformation into a grown-up woman. Once out of her comfort zone in 'Black-ish,' Zoey goes through the harsh realities of life. For the first time in her life, Zoey pits herself against the prejudices of society. She also finds her six close friends in college.
'Grown-ish' is quite different from 'Black-ish'. Zoey is not a naive, selfie-obsessed teenager anymore. "Oftentimes, people like to oversimplify what [we] believe in or do, whether that's, 'Oh, you're on your phones all the time,' or, 'Oh, you're very self-centered,' but what I've seen from my peers is that we're socially engaged and curious about the world", Shahid told THR in August 2018. The other cast members include Deon Cole, Trevor Jackson, Francia Raisa, Emily Arlook, Jordan Buhat, Chloe x Halle, and Luka Sabbat among others. Kenya Barris and Larry Wilmore are the creators of the series.
Read More: Upcoming Jessica Alba Movies
1. The Sun is Also a Star (2019)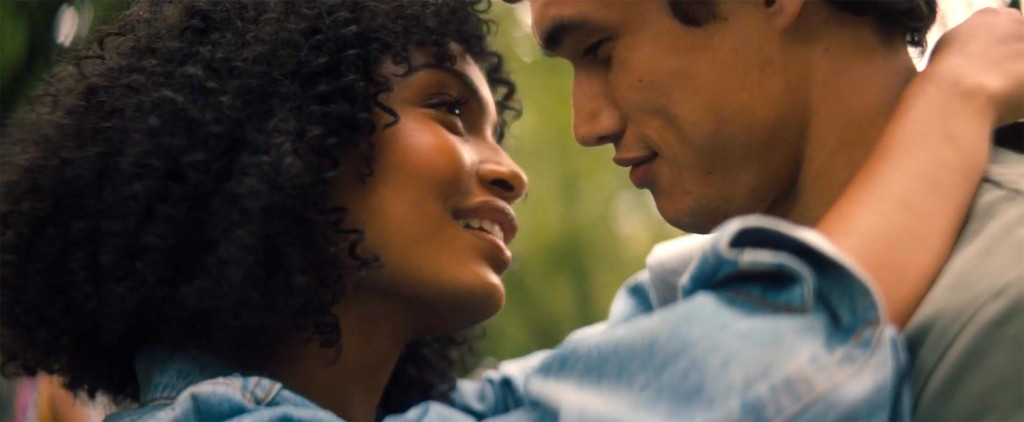 The upcoming teen drama 'The Sun is Also a Star' is based on the 2016 adult novel of the same name by Nicola Yoon. The movie features Yara Shahidi and Charles Melton in the lead roles of Natasha Kingsley and Daniel Bae, respectively. Daniel is a Korean-American preparing for an interview and Natasha has 24 hours to prevent her Jamaican family from deporting. The two meet on the streets of New York City and the plot follows the teen pair who develop a special bond while trying to confront their problems for the next 24 hours.
The couple are on the verge of their teenage years and the wind of harsh realities of life blows through their faces. Still, they try to develop bond and intimacy and face their issues. 'The Sun is Also a Star' is reportedly a heartwarming tale of two total strangers who bump into each other on the sidewalk of one of the world's most restless cities and miraculously manage to establish a bond. The movie is directed by Russo-Young based on the screenplay written by Tracy Oliver. 'The Sun is Also a Star' is slated for a May 17, 2019 release.
Read More: Upcoming Gabrielle Union Movies