TLC's '90 Day Fiance: The Other Way' is an interesting spin-off series that revolves around US citizens who get engaged to foreign nationals and choose to travel to their country in order to start a life together. However, most cross-border relationships are plagued by differences in customs, habits, and lifestyles, which often act as obstacles in the way of happiness. Still, the show documents how each couple deals with the issues in their own way while hoping for a love-filled future.
Although US native Daniele Gates and her husband, Yohan Geronimo, who hails from the Dominican Republic, were initially introduced on season 2 of '90 Day Fiance: Love in Paradise.' Season 4 of '90 Day Fiance: The Other way,' documents their journey after marriage and even portrays the obstacles they have to face along the way. Well, with the cameras now turned away, let's find out if Daniele and Yohan are still together, shall we?
Daniele and Yohan's 90 Day Fiance: The Other Way Journey
Daniele, an avid traveler, met Yohan in the lobby of a hotel while visiting the Dominican Republic. Interestingly, the US resident fell in love the moment she set eyes on Yohan and knew that this was the man she wanted to spend the rest of her life with. Yohan was also mesmerized by Daniele's beauty, and it did not take long for the two to get together. However, despite their love for each other, the couple faced quite a few obstacles, including a language barrier that was particularly difficult to overcome. On top of it, Daniele and Yohan could not decide where to settle down after marriage.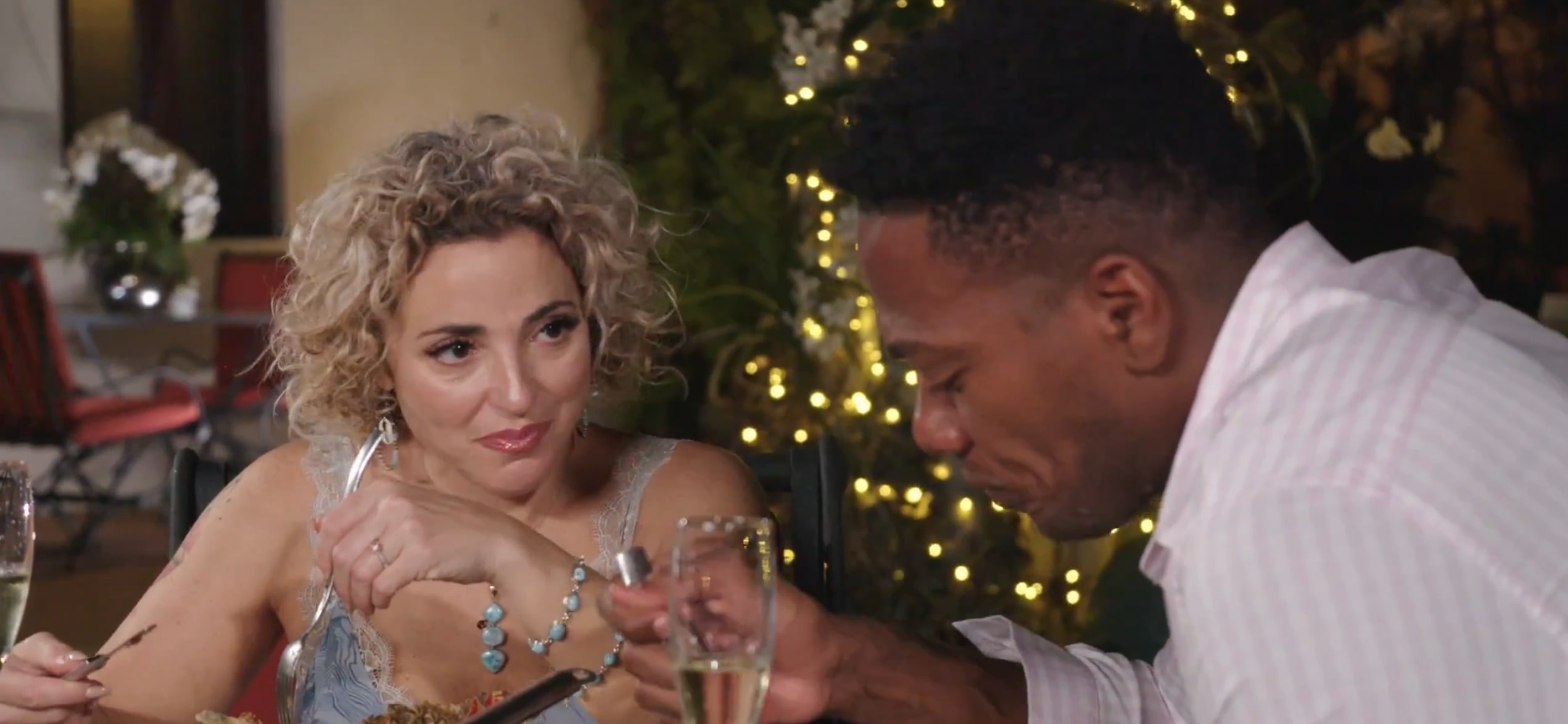 Since Daniele has lived in New York City for most of her life, she wanted to move to the Dominican Republic for some peace and quiet. However, her then-fiancee kept dreaming about moving to the United States, as he believed it would provide him with more financial and professional opportunities. Incidentally, this indecisiveness carried on till the marriage, and the pair even had a massive row in the days leading up to their wedding, which saw them sleep in separate rooms for the first time. Yet, determined to make things work, Daniele and Yohan buried their past issues before tying the knot in November 2021.
Although the two settled in the Dominical Republic after tying the knot, Daniele soon realized that Yohan had no employment of his own. He did run a small butcher's shop, but a closer inspection proved that the business was running at a loss and would not survive for long. Soon after, the two came across another issue as Yohan was unable to pay his share of the apartment rent. Although Daniele agreed to pay the rent as long as Yohan tried his best to find a job, the decision did not sit well with the Dominican Republic native, and the pair began arguing about the kind of apartment they should buy.
Meanwhile, Daniele turned out to be somewhat dominating in the relationship and preferred to have things her way. Hence, when she decided to visit her ex, Talin, she chose not to let Yohan know until the previous evening. Naturally, Yohan was disappointed with Daniele's decision and could not fathom why she would ever want to meet her ex. On top of it, he also appeared quite salty when meeting Talin himself, which made Daniele extremely uncomfortable.
Later, Daniele mentioned that she viewed Talin as a friend and had no intention of rekindling what they once had. While Yohan acknowledged her honesty and integrity, he claimed she should have given a little more importance to his desires. This made Daniele exceptionally angry, and the US native decided to step away from the relationship while insisting that she would never change her personality for her partner.
Are Daniele Gates and Yohan Geronimo Still Together?
We are happy to report that Daniele Gates and Yohan Geronimo are together as of the time of writing. Although the pair faced several obstacles and had to navigate through choppy waters while on the show, they have since left their issues behind to build a beautiful future together. Apart from being regularly featured on each other's social media accounts, Daniele and Yohan enjoy taking time out of their busy lives to make memories together.
In fact, back in February, Daniele shared a heartwarming post on Instagram in which she talked about their marriage and said, "I learned that marriage patience is different from teacher patience. In both cases, if you don't have patience, you'll lose your job or your partner. I managed to keep both this year, which feels like a huge win." On top of it, it looks like the couple currently resides in the Dominican Republic, and we wish them the best for the years to come.
Read More: Daniele and Yohan From 90 Day Fiance: Everything We Know