There have been many comedians in English films over the years but no one beats the amount of craziness Zach Galifianakis puts on the screen. Over so many years as actors, he has mostly restricted himself to comic roles which have probably helped him remain at the top. His humor often involves him doing something stupid which makes us laugh our hearts out. Although, he has remained mostly in the shadows, not doing many big budget ventures but those who know comedy will know what he brings to this world.
He ages but his sense of humor doesn't. It is still as fresh as it ever was. He is no living legend but he certainly knows how to tickle our funny bones and isn't that enough? Well, here's a list of top 12 movies and TV shows which depict the amount of potential he has.
12. Baskets (2016-present)
Having one Zach Galifianakis is great but imagine how exciting it can be to have him in a double role! In this highly appreciated TV series, he portrays twin brothers Chip and Dale Baskets aiming to become a professional clown. He has done plenty of comic films and TV shows but doing a black comedy must have been a challenge for him. After all, being a clown is more than just making people laugh. Needless to say, he aced it.
11. The Hangover: Part II (2011)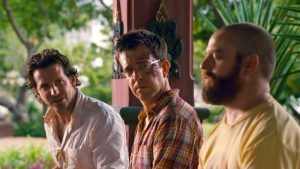 After all the praise the first Hangover film received, 'some really high standards had to be met for this sequel to be equally successful. Even though it didn't meet those standards but as a solo film, it still fared well. Showing the younger versions of the trio creating the same mess was a particularly intelligent idea. And then, what drew crowds to the film was how it showed the wild side of Bangkok, the most notorious city in the world. Zach Galifianakis as 'Alan Garner' did what he does best- play the crazy guy in the middle.
10. Operation: Endgame (2010)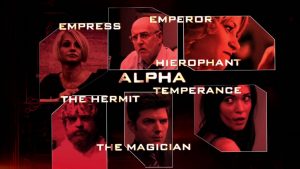 This is the second time Zach Galifianakis and Jeffrey Tambor have been seen together on-screen the other instance being 'The Hangover' trilogy. And whenever they come along, you can expect some fireworks to happen. This film showed us a new quality of Zach Galifianakis. In 'The Hermit', he acts with lots of conviction while also keeping his original humorous attitude. Yet another good performance from him.
9. Puss in Boots (2011)
Zach Galifianakis as 'Humpty Alexander Dumpty' in this film was purely evil although many will argue that he is just misguided. After the golden eggs, he uses his friendship (how much ever heart-warming) with Puss in Boots to steal them. It's simply the criminal-minded Humpty against the just Puss. But we get our moments of laughter as Zach Galifianakis is in the house!
8. G-Force (2009)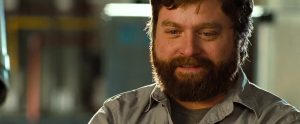 The whole concept of having cute Guinea Pigs save the day is an idea of some genius. And then, having Zach Galifianakis to be the scientist who grooms them to be the superheroes they are meant to be is one of the moves nobody sees coming. Zach Galifianakis' performance was praised by the lot even though the film as a whole received mixed reviews.
7. Dog Bites Man (2006)

As Alan Finger, the incompetent director of a news show, this mockumentary had the very essence of Zach Galifianakis. Even though this TV show received a lot of flak for mocking the media, it had all the reasons for it to be watched. The innocence of real people who weren't aware of being a part of a comedy show was perfectly captured. Too unfortunate that it had to be canceled.
Read More: Halle Berry Movies