Zach Galifianakis is an American actor, comedian and writer who came to prominence with his 'Comedy Central Presents' special in 2001 and presented his own show called 'Late World with Zach' on VH1 the following year. He has also starred in films, such as 'The Hangover' trilogy, 'Due Date' in 2010, 'The Campaign' in 2012, 'Birdman or (The Unexpected Virtue of Ignorance) in 2014, 'Masterminds' in 2016 and 'The Lego Batman Movie' in 2017. He is the host of the Emmy Award-winning talk show 'Between Two Ferns with Zach Galifianakis' on the Funny or Die website. He currently stars in the FX series 'Baskets'.
Galifianakis played Alan Finger on the Comedy Central show 'Dog Bites Man', a fake news program that caught people during candid moments thinking they were being interviewed by a real news crew. He also guest-starred in the episode of the Comedy Central show 'The Sarah Silverman Program' as Fred the Homeless Guy. He also had a recurring guest role as a doctor on the animated Adult Swim show 'Tom Goes to the Mayor' and appeared in several episodes of 'Tim and Eric Awesome Show, Great Job!' in a recurring role as Tairy Greene.
In 2006, Galifianakis appeared in Fiona Apple's music video for the song 'Not About Love', where he is seen lip-synching the lyrics to the song. A year later, Kanye West employed him and indie rock musician Will Oldham for similar purposes in the second version of the video for his song 'Can't Tell Me Nothing'. In June 2006, he released the single 'Come On and Get It', a comedic hip-hop dance song which features Apple's vocals.
Galifianakis, Patton Oswalt, Brian Posehn and Maria Bamford, are the four 'Comedians of Comedy', a periodic packaged comedy tour in the style of 'The Original Kings of Comedy' and the 'Blue Collar Comedy Tour'. They chose to perform at live rock clubs as opposed to comedy clubs to try to reach a different audience. Much of the tour was taped and has been featured in both a short-lived TV series on Comedy Central and a full-length movie that has appeared at SXSW and on Showtime. He starred in first leading role in the independent film 'Visioneers' which played in select cities in 2008. He also played Alan Garner in the hit comedy 'The Hangover' and earned the MTV Movie Award for the Best Comedic Performance. He starred in the HBO series 'Bored to Death' and hosted 'Saturday Night Live' during the show's 35th season.
In 2010, he starred in several films, including 'Dinner for Schmucks', 'It's Kind of a Funny Story', and 'Due Date'. In 2011, he reprised his role for 'The Hangover Part II', which was set in Thailand and voiced Humpty Dumpty in 'Puss in Boots'. He starred alongside Will Ferrell in Jay Roach's 2012 political comedy 'The Campaign'. He received critical praise for his performance in the 2014 film 'Birdman or (The Unexpected Virtue of Ignorance)', in which he starred with Michael Keaton, Emma Stone and Edward Norton. In 2017, he voiced 'The Joker' in 'The Lego Batman Movie'.
At this point, the question that might be circling your mind is what is the next Zach Galifianakis movie or tv show? Well, the good news is that we have a clear answer to that question. Here's the list of upcoming Zach Galifianakis films and tv shows scheduled to release in 2019 and 2020. We can only hope that the latest Zach Galifianakis movies would be as good as some of his recent ones.
1. Baskets (2016 – )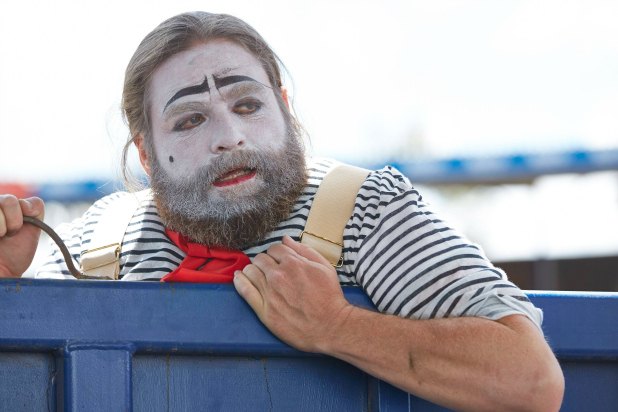 'Baskets' is a hit comedy series from FX which debuts its fourth season in 2019. Created by Louis C.K., Zach Galifianakis and Jonathan Krisel, 'Baskets' centers on the failed dreams and desperate life of Chip Baskets (Galifianakis) who is a disheartened professional clown in Paris. He tries to revamp his life by becoming a local rodeo clown in his hometown Bakersfield. Galifianakis also appears as Chip's twin brother Dale Baskets in the series.
FX debuted the series on January 21, 2016, with Martha Kelly and Louie Anderson as the main cast members alongside Galifianakis. Kelly plays the character of Martha Brooks, who is a struggling insurance agent and Chip's best friend. Anderson plays Christine Baskets, mother of the twin brothers. Season 3 of the series wrapped up on March 27, 2018, with the Baskets family trying hard to manage a rodeo. The finale was hailed by critics and fans alike for its melancholic tone and celebration of the absurd nature of the plot. The conclusion was also rich with the melodrama of unrequited love and blocked marriages. Before the end credits rolling, the endless misadventures of the Baskets and their aloof mother enter uncharted territory for more action and emotional drama in the upcoming season. Krisel serves as the showrunner and director of the series while Galifianakis, C.K., M. Blair Breard, Dave Becky, Marc Gurvitz, and Andrea Pett-Joseph are executive producers. FX Productions, which produces the series, debuts season 4 of 'Baskets' on June 13, 2019.
Read More: Zac Efron Upcoming Movies
2. The Sunlit Night (2019)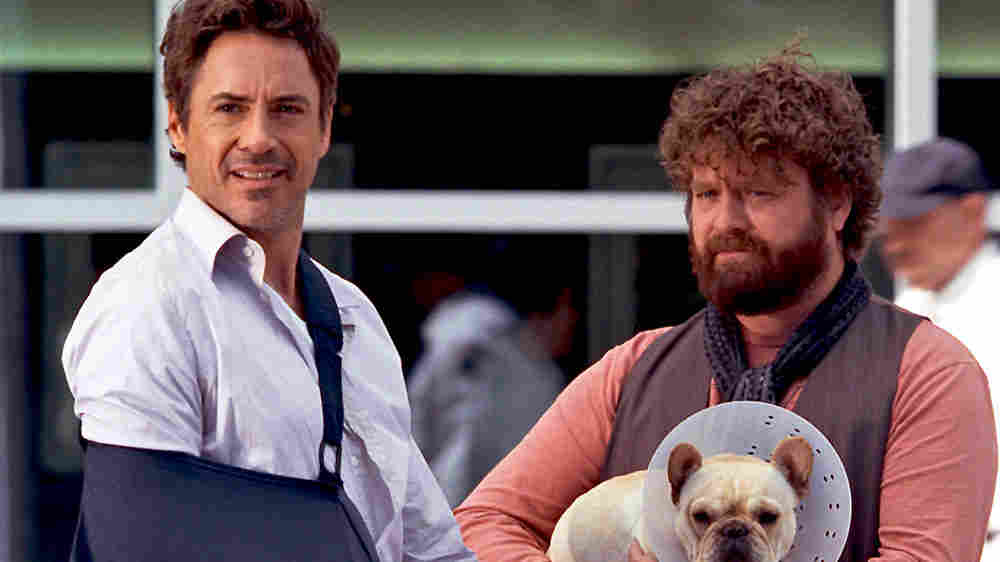 'The Sunlit Night' is an upcoming film directed by David Wnendt and starring Jenny Slate, Zach Galifianakis and Alex Sharp. The Sunlit Night follows "American painter Frances and émigré Yasha — an unlikely pair who find each other in the Arctic circle. Frances has arrived to jumpstart her career while Yasha has come to bury his father in the land of the Vikings. Together under a sun that never quite sets, they let go of the past and discover the future, and family, they didn't know they had."
Read More: Upcoming Natalie Portman Movies
3. Between Two Ferns : The Movie (TBA)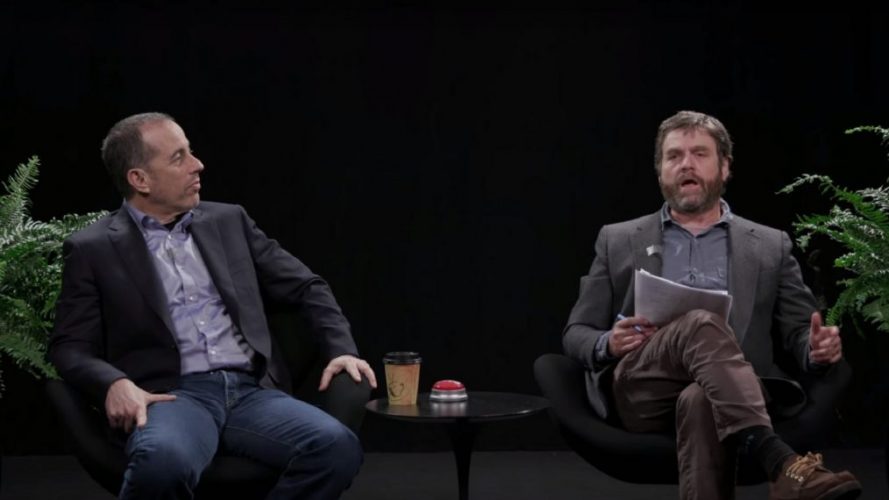 'Between Two Ferns with Zach Galifianakis' – the online talk show featuring its titular host at his most combative and inappropriate – has come a long way since its 2008 debut on 'Funny or Die'. According to latest media reports a movie based on the show is in the works. Netflix is reportedly secretly in production on a movie adaptation of 'Two Ferns' directed by Scott Aukerman — who co-created the series with Galifianakis. Noted celebrities like David Letterman, Peter Dinklage, Keanu Reeves, Ed Helms, and Bradley Cooper are also expected to appear.
Already Released
1. Missing Link (2019)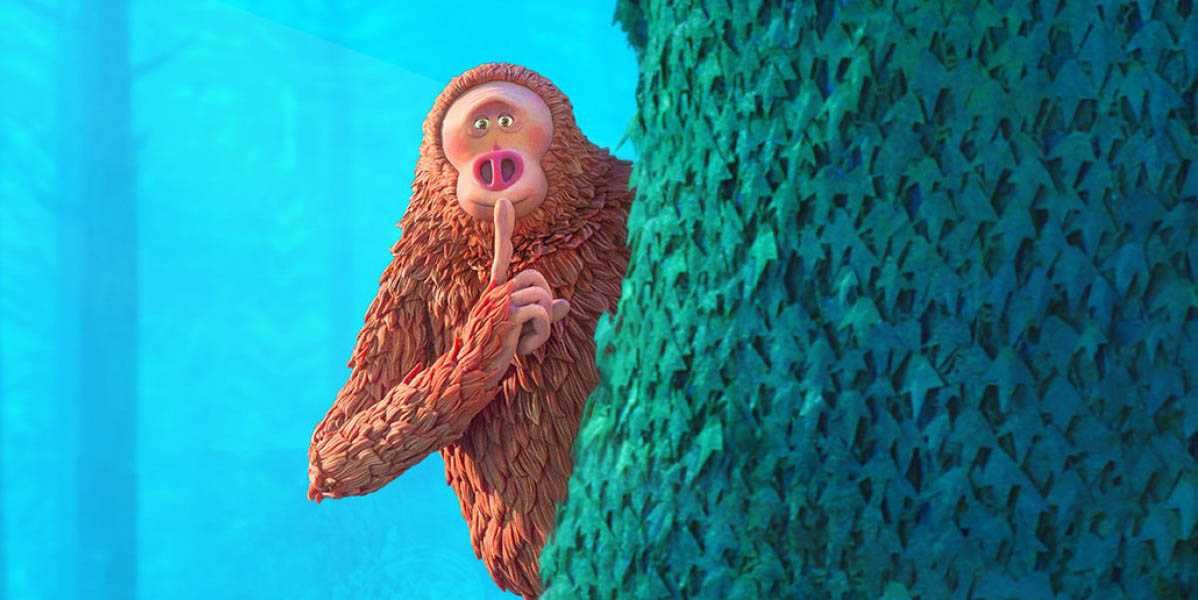 'Missing Link' is an American stop-motion animated comedy adventure film directed by Chris Butler and produced by Laika that released on April 12, 2019. It features the voices of Hugh Jackman, Zoe Saldana, Timothy Olyphant, Emma Thompson, and Zach Galifianakis. 'Missing Link' follows "myths and monsters investigator, Sir Lionel Frost, who sets off on an adventure to the Pacific Northwest to prove the existence of a legendary creature—Mr. Link. Frost, who's also looking to gain acceptance by his small-minded explorer peers, is accompanied on his journey by Adelina Fortnight, a free-spirited, independent adventurer who just so happens to possess the only known map to their secret destination of trying to find Link."
Read More: Upcoming Bradley Cooper Movies