Zazie Beetz is a German-American actress who is one of the most exciting young talents in Hollywood right now. She was born in Germany on May 25, 1991, but moved to Manhattan soon after. As a young African-American actress of German origin, Beetz has carved a niche for herself. She's famous for her stint in the TV series 'Atlanta', where she plays the role of Vanessa Keefer. In a way, 'Atlanta' acted as a launchpad for her career. Her performance took everyone by storm and she even got nominated for the Emmys.
Apart from that, Zazie Beetz has made a big mark in her short career by starring in Ryan Reynolds' 'Deadpool 2'. She plays the character of Domino in the R-rated superhero action-comedy. So now you must be wondering what is the next Zazie Beetz movie or TV show? Well, here's the list of upcoming Zazie Beetz films and TV shows scheduled to release in the near future. We can only hope that the new Zazie Beetz performances would be as good as some of her recent ones.
6. Seberg (2019)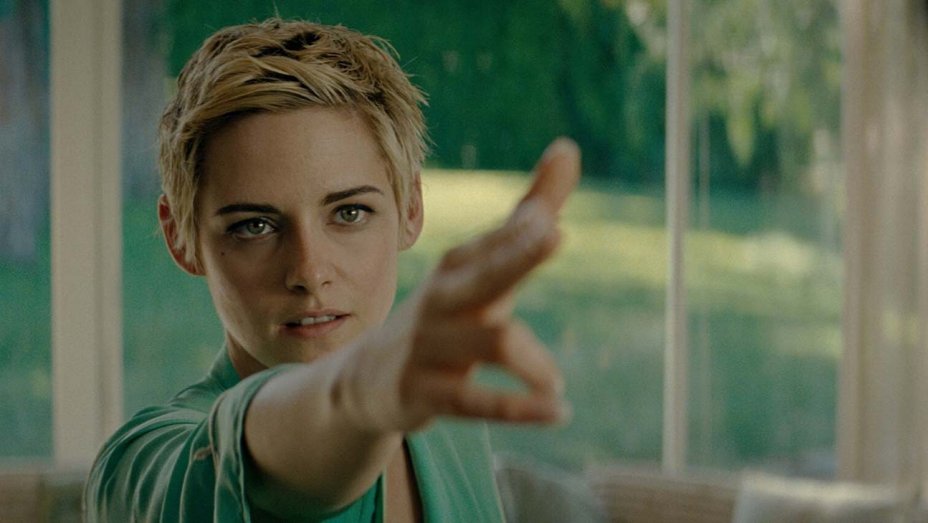 'Seberg' is inspired by real events. It follows the life of the star of the French classic 'Breathless' (1960), Jean Seberg. The film explores the fascinating time and events when Seberg was targeted by the FBI for her personal involvement with Hakim Jamal, a civil rights activist. Kristen Stewart stars as Seberg while Anthony Mackie portrays Hakim Jamal. It premiered at the Venice Film Festival but received negative reviews. 'Seberg' will be released by Amazon Studios on December 13, 2019.
Read More: Upcoming Regina Hall Movies
5. Nine Days (2020)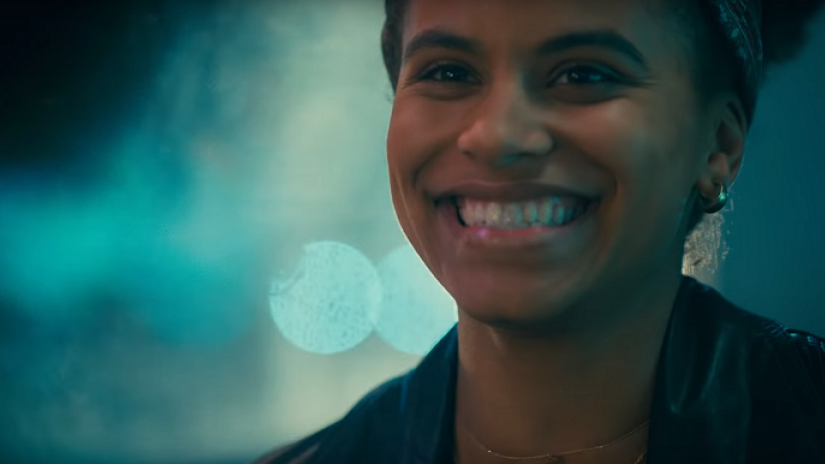 'Nine Days' will be the debut feature of Edson Oda. The movie appears to be quite interesting. It has a very conceptual and radical plot. A reclusive man interviews souls to gauge their potential to be born. Winston Duke of 'Black Panther' (2018) and 'Us' (2019) fame plays the role of the interviewer.
The movie also features Zazie Beetz and Bill Skarsgard (Pennywise from the new 'It' movies). It also stars Benedict Wong (Wong from 'Doctor Strange'). This new sci-fi indie movie can turn a few heads upon its release. However, we don't have a concrete release date yet despite knowing it is aiming for a 2020 release.
Read More: Upcoming Teresa Palmer Movies
4. Invincible (TBA)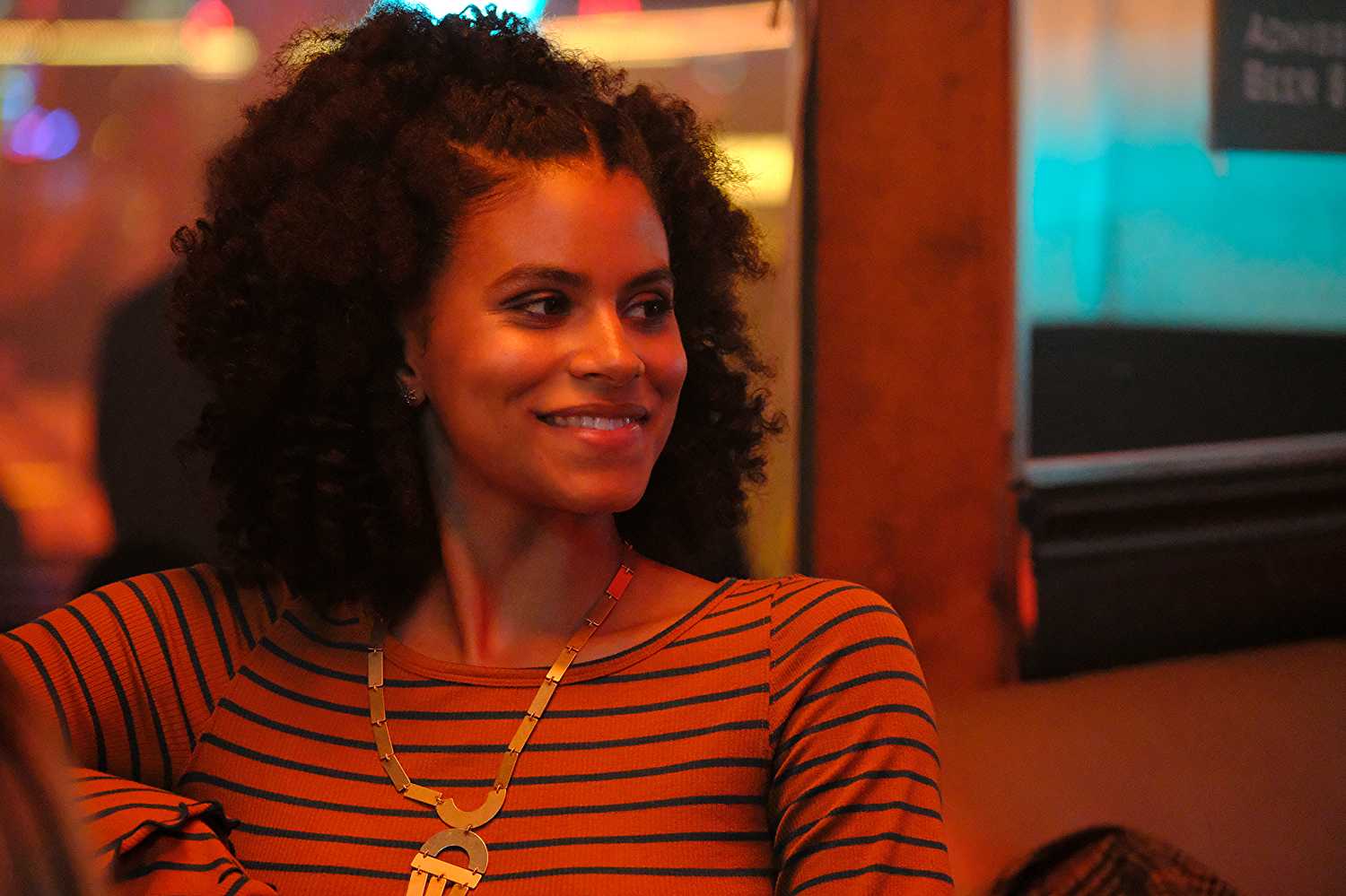 An Amazon Prime venture, 'Invincible' borrows heavily from the eponymous Skybound comics. It is co-created by Robert Kirkman of 'The Walking Dead' fame and Cory Walker. The story mainly follows Mark Grayson who after his seventeenth birthday discovers new secrets about himself. His father is an extraterrestrial superhero and Grayson soon realizes his potential and his place in the bigger context.
So far, Amazon has gathered an enviable pool of cast for the series. Steven Yuen will voice Mark Grayson while J.K. Simmons will portray his father. Apart from these two, the animated series will also feature Mark Hamil, Sandra Oh, Seth Rogen, and Zazie Beetz. The release date is not fixed yet. Amazon has cleverly kept the most important things under the wrap, considering how big a series it's going to be.
3. Extinct (TBA)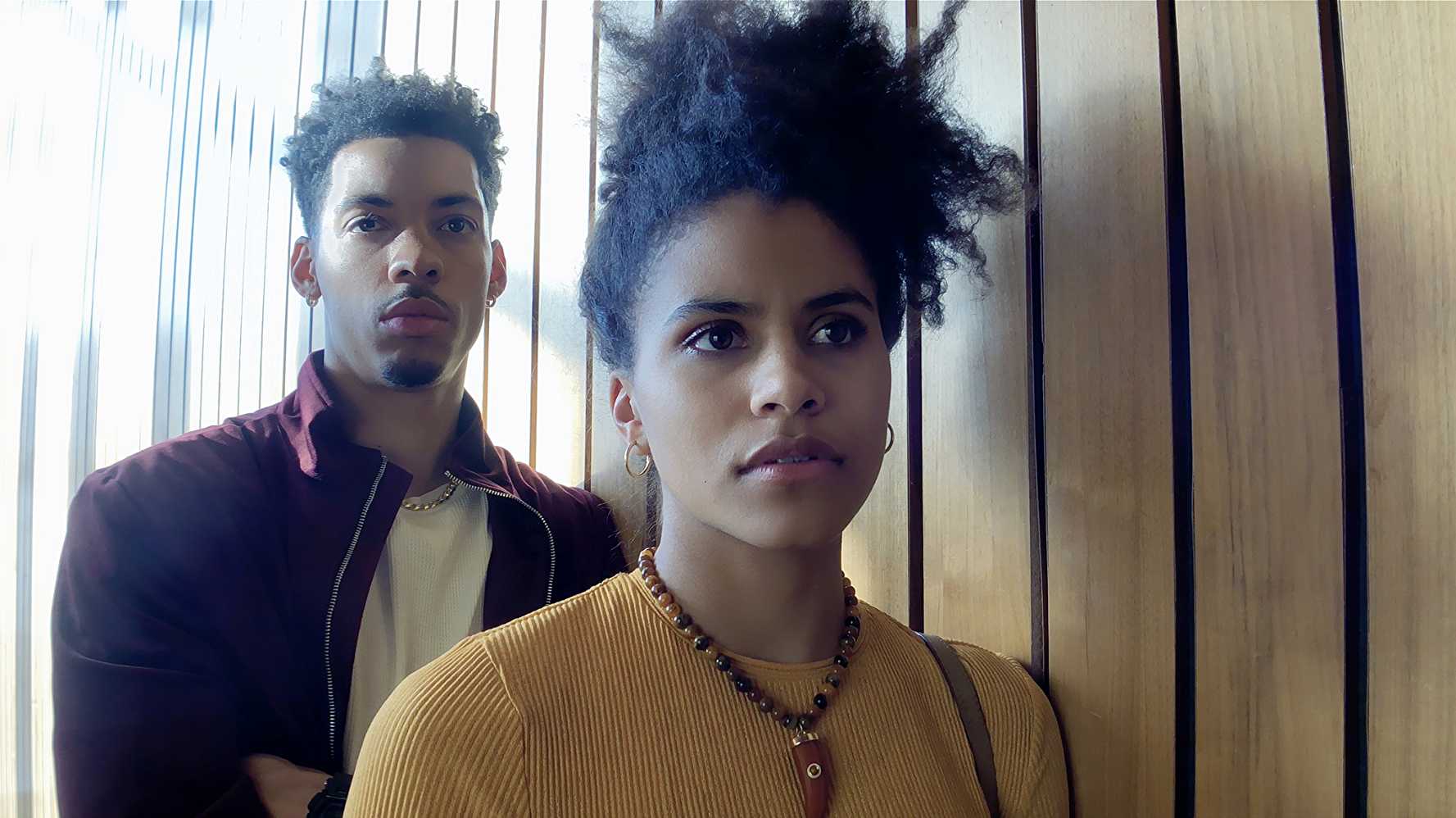 Out of all upcoming projects of Zazie Beetz, 'Extinct' appears to be the most fun. It's an animated movie focusing on two lead characters, Op and Ed — and they are cute little donuts, rather donut-shaped animals named Flummels. They accidentally get teleported to modern-day Shanghai from 1835. They now have to get along with technologies and changing social evils. And to their utter disbelief, all the Flummels have become extinct.
So they now must protect themselves from impending foes. The movie has a lot of firepower. It is directed by David Silverman, who directed 'The Simpsons' (2007), and the script is written by Joel Cohen of 'The Simpsons' fame, John Frink, and Rob LaZebnik. The voice actors for the movie include Adam DeVine, Ken Jeong, Rachel Bloom, and Zazie Beetz.
2. Still Here (TBA)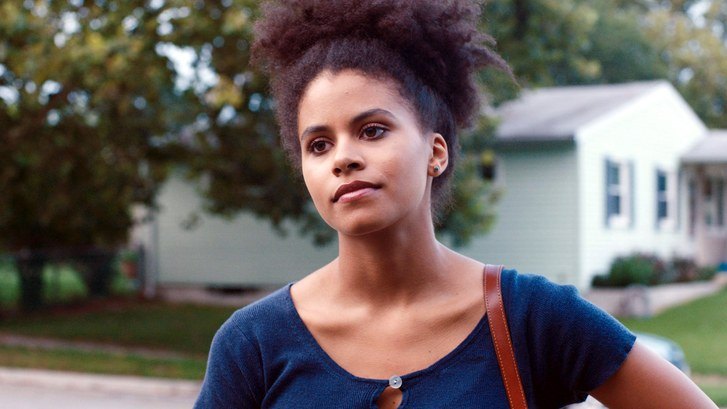 'Still Here' offers an excellent premise for a thriller. We have a journalist named Christian Baker who is assigned the case of a missing child. He ignorantly follows through the case disregarding the human connections in it. After a series of events that bring about his failure, Baker decides to start on course correction. He attempts to redeem himself by rescuing the child and returning her to her family.
In doing so, he faces a lot of personal hindrances and political resistance as he is emotionally pushed to the extreme. The movie is directed by Vlad Feier and it is currently in the post-production stage. Johnny Whitworth plays the role of Baker, while Zazie Beetz portrays Keysha.
Read More: Upcoming Gugu Mbatha-Raw Movies
1. X-Force (TBA)
Even though Zazie Beetz's career-changing performance came in 'Atlanta', she is most famous for her role as Domino in 'Deadpool 2'. 'Deadpool 2' features a watered-down version of X-Force that includes Deadpool, Domino, Zeitgeist, Vanisher, Bedlam, Shatterstar and a normal guy named Peter. However, at the very start of their mission, everyone except Domino and Deadpool dies in funny but gruesome ways. After its success, an 'X-Force' movie was the likeliest possibility. But things aren't as simple as that. Talks for an 'X-Force' movie dates back to 2013. Fox was developing the movie in 2017 with Drew Goddard, but Fox's merger with Disney has changed things. Even though Disney also wants to keep using Deadpool, they have a different direction from that of Fox.
One rumor was that the talks for the 'X-Force' movie completely fell through. Yet there's also news that Disney wants to make it PG-13 and release it on its streaming service, Disney Plus. Whatever might be the case, if 'X-Force' movie indeed happens, we will definitely see Domino weaving her good luck again.
ALREADY RELEASED:
Joker (2019)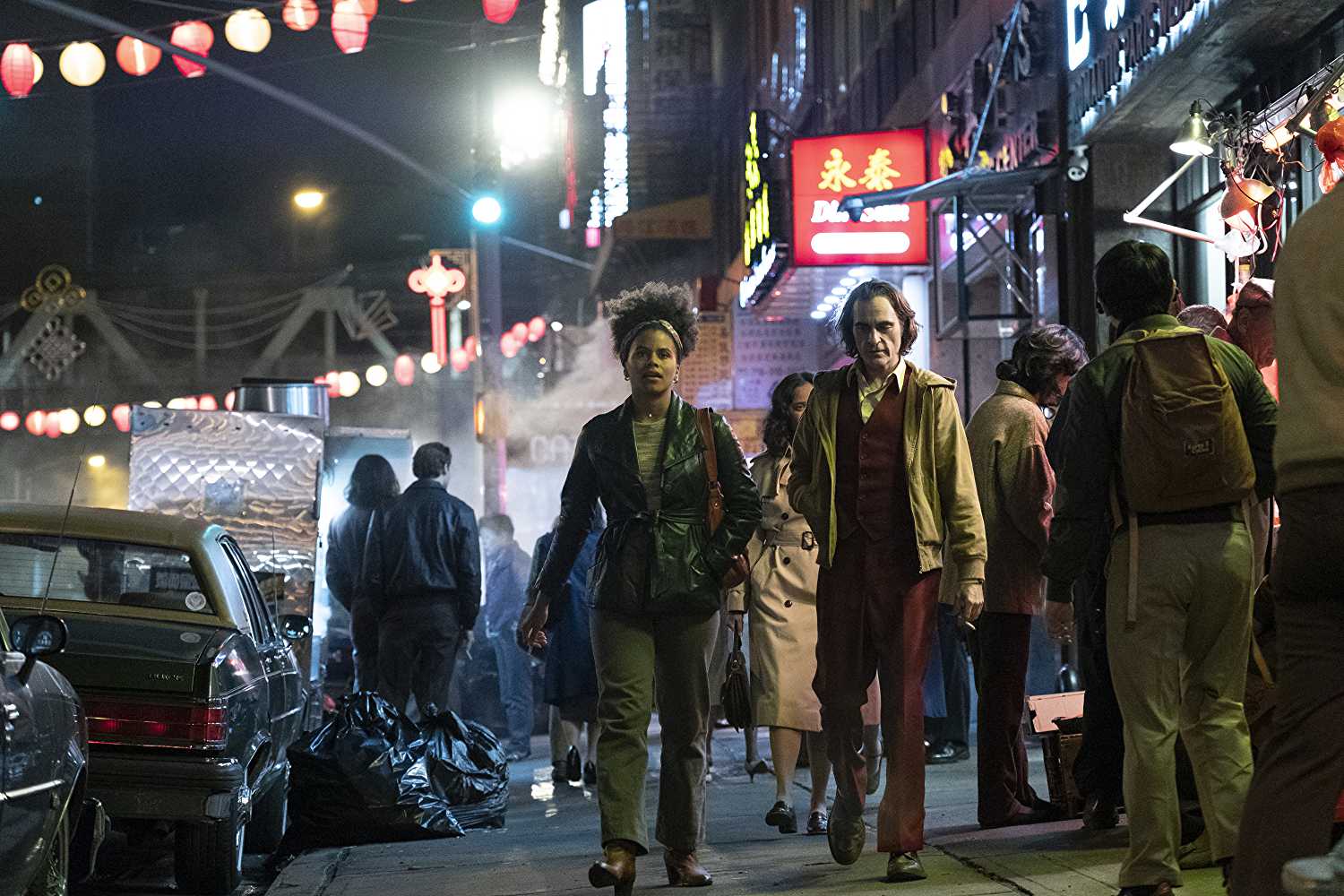 This is unarguably Beetz's biggest movie in her career so far after 'Deadpool 2'. Directed by Todd Phillips, 'Joker' serves as a faithful origin story of Batman's arch-nemesis and DC comics' most infamous villain. Joaquin Phoenix ('Her', 'The Master', 'You Were Never Really Here') gives the performance of a lifetime as the deranged psychopath who is a product of the faulty social and political system.
'Joker' received an 8-minute standing ovation at the Venice Film Festival. The psychological drama has received wild praises from critics and fans alike. 'Joker' pays homage to Martin Scorsese's two classics 'The King of Comedy' (1982) and 'Taxi Driver' (1976). Speaking of which, Robert De Niro also features in the movie as Murray Franklin. Zazie Beetz plays the role of Sophie Dumond. She's a single mother belonging to the fringe, hardened by the society. Joker takes a special liking to her. Apart from Phoenix, Beetz too received strong applause. The movie released on October 4, 2019.
Read More: Upcoming Lupita Nyong'o Movies
Lucy in the Sky (2019)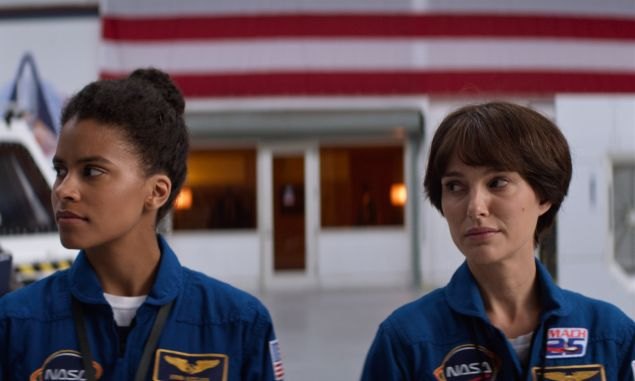 'Lucy in the Sky', unlike 'Joker', was universally panned by the critics. Natalie Portman in the lead role of an astronaut impressed everyone but overall, the space movie failed to take off. Zazie Beetz plays the character of Erin Eccles in the film. It released on October 4, 2019.
Read More: Upcoming Maggie Gyllenhaal Movies
Wounds (2019)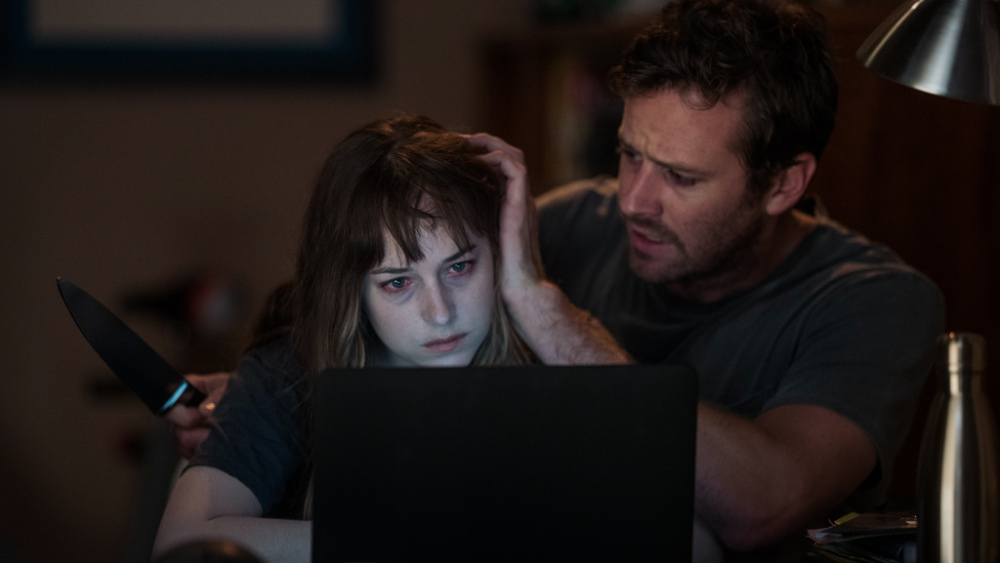 'Wounds' tells the story of strange things that can happen in our life because of the most inconspicuous of the actions. Babak Anvari has directed the movie and written it as well, based on the novella by Nathan Ballingrud, titled 'The Visible Filth'.
The story follows a New Orleans bartender who happens to pick up a cell phone that seems to have been left behind in his bar. Soon he becomes the center of several disturbing and strange incidents. He gets lured to the darkness more and more, as the film explores how horror has an impact on the human psyche, breaking people down and ending relationships.
Beetz appears in the role of Alicia in 'Wounds'. The movie has a stellar cast including Armie Hammer. However, Beetz's performance stands out. She plays a regular at the bar where the bartender becomes the protagonist. Beetz's character also has a sort of fling with the bartender. Overall, 'Wounds' tells a psychological horror tale about higher powerful beings and a string of incidents that leads to the choosing of the protagonist as the host.
The movie released on October 18, 2019.