Oscars are the biggest movie award ceremony on the planet. But is it perfect? Obviously, No. Every year we get to see a couple of Oscar snubs or surprises that leave everyone shocked. Despite the efforts of all analysts and experts, nobody has yet to figure out the precise reason behind why do snubs happen. There are conjectures. And sometimes, they are right. But more often than not, they are just that: best guesses. Over the years, there have been many shockingly unexpected winners (or losers). Today, we are going to at the list of biggest Oscar snubs and surprises. Here they are:
1. 1941: 'Citizen Kane' loses out the Best Picture award to 'How Green Was My Valley'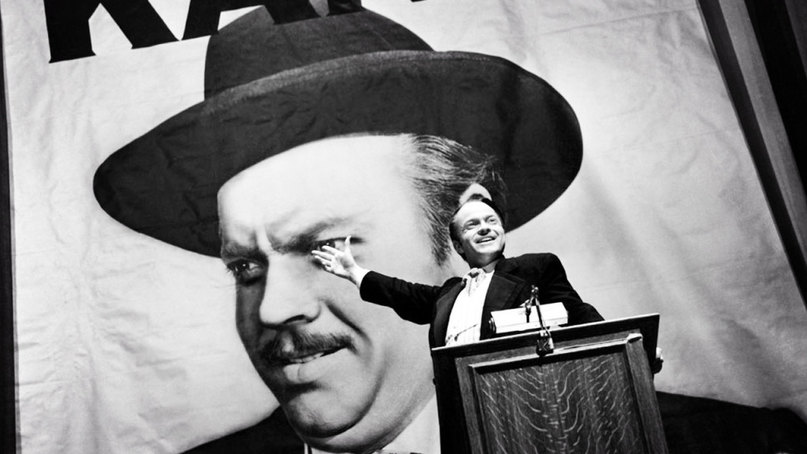 The movie which is on everyone's Best Films list, which has inspired countless directors and is truly a landmark in film-making didn't take home the coveted Best Picture award. Instead, the award went to John Ford's 'How Green Was My Valley'. There have been countless arguments over this fact, but one thing can't be denied; 'Citizen Kane' remains as timeless as ever.
2) 1954: Judy Garland ('A Star is Born') loses Best Actress to Grace Kelly ('The Country Girl')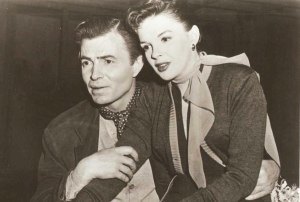 Often ranked as one of the best musicals in the history of cinema, A Star is Born was Judy Garland's comeback. Garland gave an emphatic, thrilling performance in this heartbreaking tale about stardom. She looked all set to take home the award, which eventually went to Grace Kelly for 'The Country Girl'-not a bad performance by any means, but pale in comparison to Garland's.
3. 1966: Richard Burton ('Who's Afraid of Virginia Woolf) loses Best Actor in a Leading Role to Paul Scofield ('A Man for All Seasons).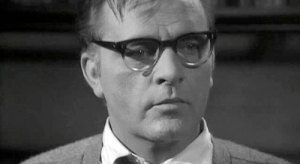 Richard Burton was perhaps one of the finest actors of his time, but his Oscar record is nothing short of tragic; nominated seven times without winning one. His dark, comical turn in 'Who's Afraid of Virginia Woolf' is still remembered, and was worthy of the Golden statuette. But the Academy overlooked this masterful performance and the award instead went to Paul Scofield.
4. 1974: Al Pacino ('The Godfather Part II') loses Best Actor in a Leading Role to Art Carney ('Harry and Tonto')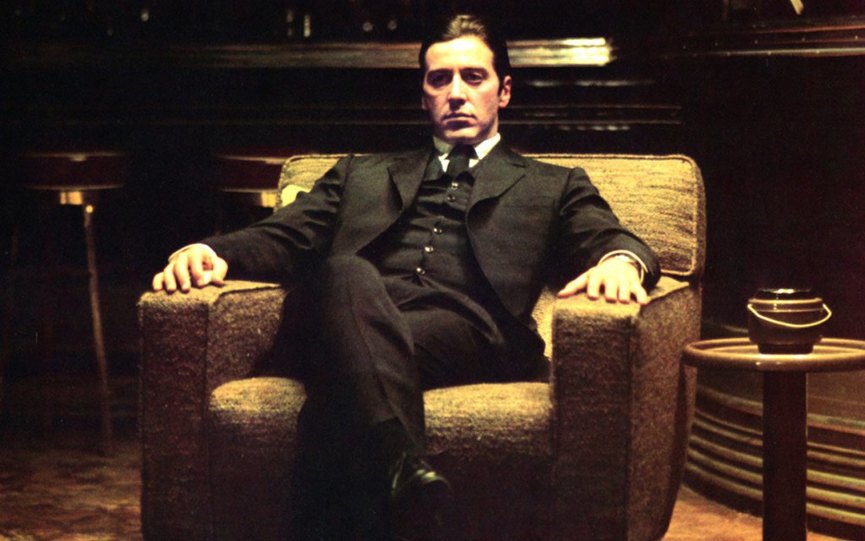 Much has been talked about this already. Al Pacino gave the performance of his career in 'The Godfather', and towered it with an even powerful and effortlessly nuanced performance in 'The Godfather Part II'. But the Academy decided to give it to Art Carney for a forgettable film 'Harry and Tonto'. Instead, the Academy decided to honor Pacino for a scenery-chewing performance many years later in The Scent of a Woman. The question still being asked is: Which performance is the more timeless of the two? The answer is pretty obvious.
5. 1976: 'Taxi Driver' loses Best Picture to 'Rocky', Martin Scorcese not nominated for Best Director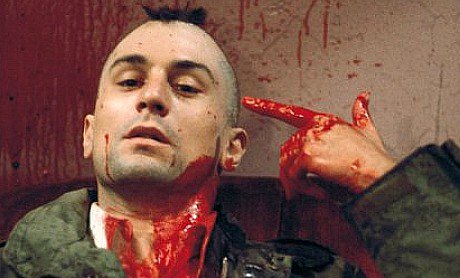 'Taxi Driver', Martin Scorcese's noir classic, a film which breaks the rules(if there are any) of conventional story telling, a masterful tale of paranoia, of discovery, should have taken home the Oscar. But alas, the Best Picture award went to a lesser film, a more accessible film, 'Rocky'. Let's face it. 'Rocky' is by no means a great film, not even a directorial achievement. 'Taxi Driver' launched Robert De Niro to super-stardom, and is still regarded as a classic of cinema. Martin Scorcese wasn't even nominated for the Best Director, which should have rightfully gone to him. Quite unfortunately, the movie received no awards, despite getting nominated in four categories.
Scorcese won the Oscar much later for 'The Departed', which in no way is Scorcese's best work.
6. 1993: Ralph Fiennes ('Schindler's List') loses out to Tommy Lee Jones ('The Fugitive').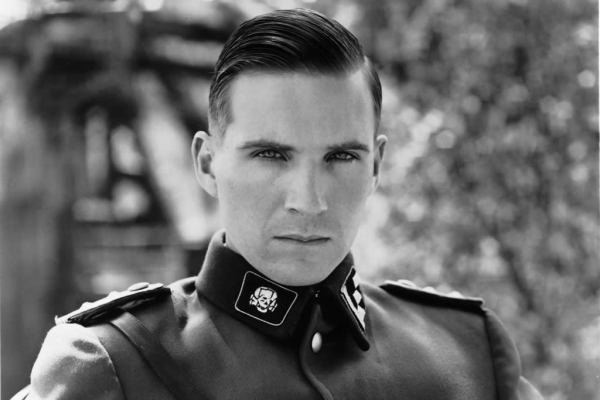 This Oscar snub is still talked about in discussions. It was the year when 'Schindler's List' swept the Oscars away, but won nothing in the acting categories, despite boasting of two powerful performances. Ralph Fiennes looked all set to win the award for his terrifying portrayal of Amon Goth, the brutal Nazi captain. But instead the statuette went to Tommy Lee Jones for a rather lukewarm performance in 'The Fugitive'.
7. 1998: 'Saving Private Ryan' losing out Best Picture to 'Shakespeare in Love'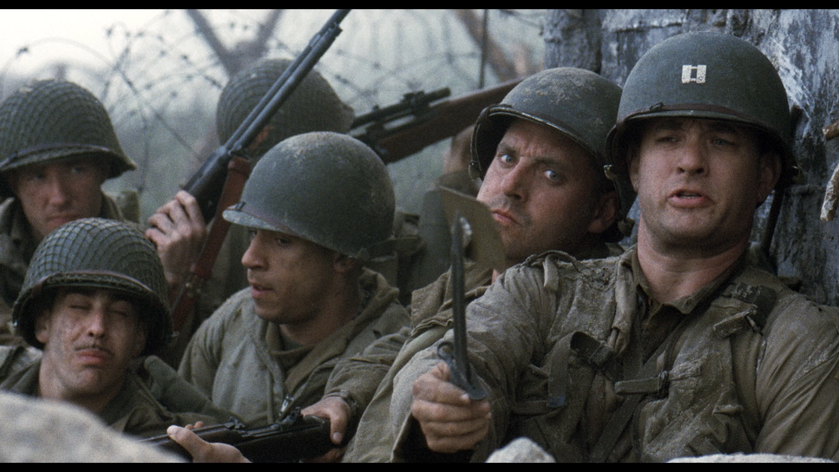 Steven Spielberg's masterpiece, a terrific, heart-wrenching war classic, which later spawned an equally good- if not better- television series, did not get the Best Picture award. Sounds fake, doesn't it. It is not. The Oscar went to a rather dull, and overlong drama 'Shakespeare in Love'.
8. 1995: 'Apollo 13' losing out Best Picture to 'Braveheart'.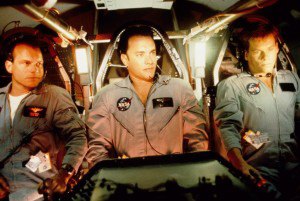 "Houston, we have a problem."
The movie which immortalized this quote, Apollo 13 is a breathtaking portrayal of the ill-fated NASA mission to the moon, and the amazing escape of the crew. Ron Howard's masterpiece, the picture shows the triumph of the human spirit in face of great odds (what odds can be greater than the endless expanse of space all around you, and very limited fuel to get back home?), has unmatched acting talent (Tom Hanks, Ed Harris, Gary Sinise) and is technically superior to Mel Gibson's 'Braveheart', which doesn't have any redeeming qualities to boast of. But the Academy decided to give the statuette to the war-drama.
9. 2005: 'Crash' winning over 'Brokeback Mountain'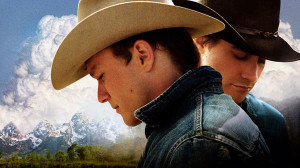 In what can be termed as a rather weak year for great movies, we still saw some crowning achievements: Steven Spielberg's take on the disaster at the Munich Olympics in the thrilling 'Munich', George Clooney's captivating drama 'Good Night and Good Luck', Bennett Miller's take on the life of Truman Capote in the film 'Capote' (a portrayal perfected by Philip Seymour Hoffman). But probably the best of all of them was one of the most touching and heartwarming movies made, full to the brim with technical perfection, splendid imagery and a stellar cast: Ang Lee's 'Brokeback Mountain'. It was probably one of the first movies to fully explore a homosexual relationship, and the tragic events surrounding that. Sweeping away major awards (Venice Film Festival, Golden Lion, BAFTA and Golden Globes), the movie was not awarded the Best Picture Oscar, which went, again, to a seemingly 'safe' film, 'Crash'.
The snub is quite inexplicable; it would have been understandable, had the academy decided to give the award to any of other three movies-all of them better than the one which actually won.
10. 1979: 'Apocalypse Now' loses to 'Kramer vs Kramer'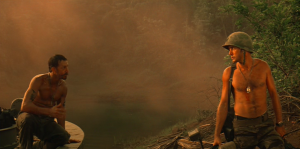 "I love the smell of Napalm in the morning."
Loosely inspired from Joseph Conrad's classic novel Heart of Darkness, 'Apocalypse Now' is director Francis Ford Coppola's take on the horrors of the Vietman War. A bold, sweeping war-drama, 'Apocalypse Now' doesn't shy away from portrayal of the gruesome, the tragic and the horrific elements of one of the most senseless wars ever fought in the history of mankind. Magnificently shot, the movie perhaps redefined war-drama as a genre (although a similar argument can be made for Kubrick's Full Metal Jacket). Marlon Brando gives a controversial and bone-chilling performance as the insane Colonel Kurtz, and Martin Sheen effortlessly carries the movie through his acting chops. Despite being critically, and universally acclaimed, the movie lost out on the top honor to a family drama, 'Kramer vs Kramer'. Not that it was a bad film — it gave us a tense portrayal of parenthood, with effortless performances by Dustin Hoffman and Meryl Streep — but it just wasn't as good as 'Apocalypse Now'.
Read More: Best Oscar Speeches