Directed by John Landis, 'National Lampoon's Animal House' is revered as one of the key cornerstones in raunchy modern comedies. It is a tale about life in college frats in the 1960s and follows the story of two fraternity houses, one stuck-up and snobby — Omega Theta Pi — and the other filled with booze and bad decisions — Delta Tau Chi. The Dean of the college, thoroughly exhausted and annoyed by the Deltas, conspires to get them kicked off campus and teams up with the President of the rival frat house to bring his plans to fruition.
The 1978 movie, AKA 'Animal House,' is one of the first ones that was produced under 'The Lampoon' banner — a college campus comedy magazine — and still remains one of their most popular. If you're looking for similar stories of adolescent rebellion against authority, and ribald comical humor, then the following recommendations are for you. You can watch most of these movies similar to 'National Lampoon's Animal House' on Netflix, Hulu, or Amazon Prime.
10. Accepted (2006)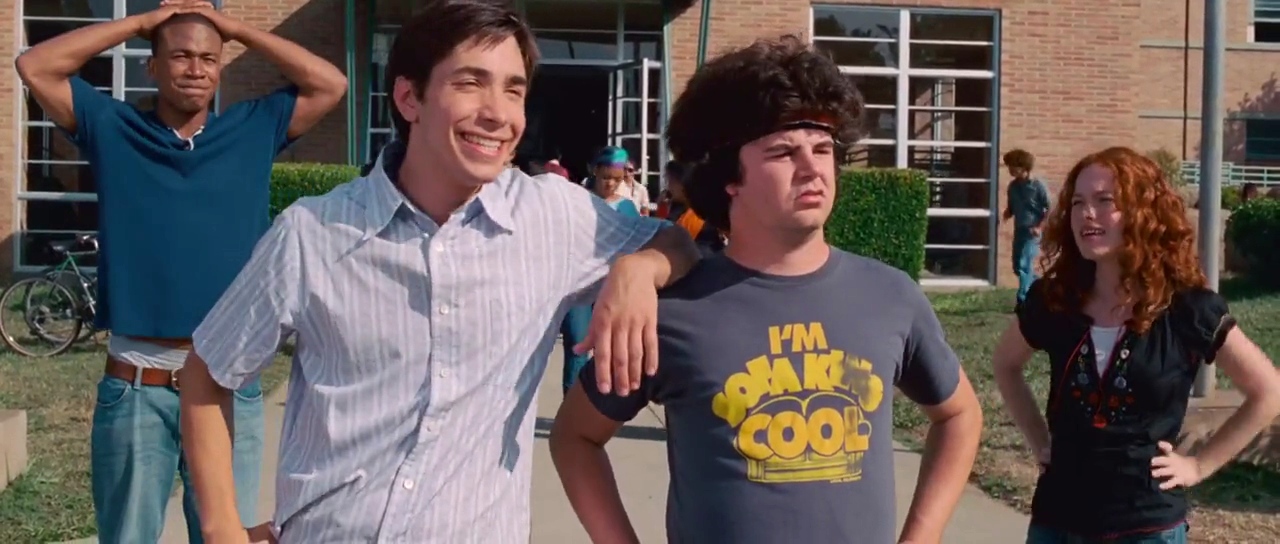 Steve Pink's directorial debut, 'Accepted (2006)', follows the story of a notorious high school slacker Bartleby Gaines. Bartleby, due to his poor grades, has a hard time getting into college and so he makes up a fake one called 'South Harmon Institute of Technology' in order to trick his father. A few other kids who have faced similar difficulties with getting into colleges get in on the bit and trick their parents as well. Then in order to legitimize this collective lie, they launch an official website for their fake college.
However, soon, this charade becomes a reality when it starts getting applications from numerous other students and turns into a full-fledged (fake) institution. Though this college comedy ends up building towards a more serious climax, themes of teenage irresponsibility are present throughout the plot. With partying, fraternities, and mayhem at its forefront, this movie focuses on the relationship between college students and academics as influenced by their recklessness.
9. Not Another Teen Movie (2001)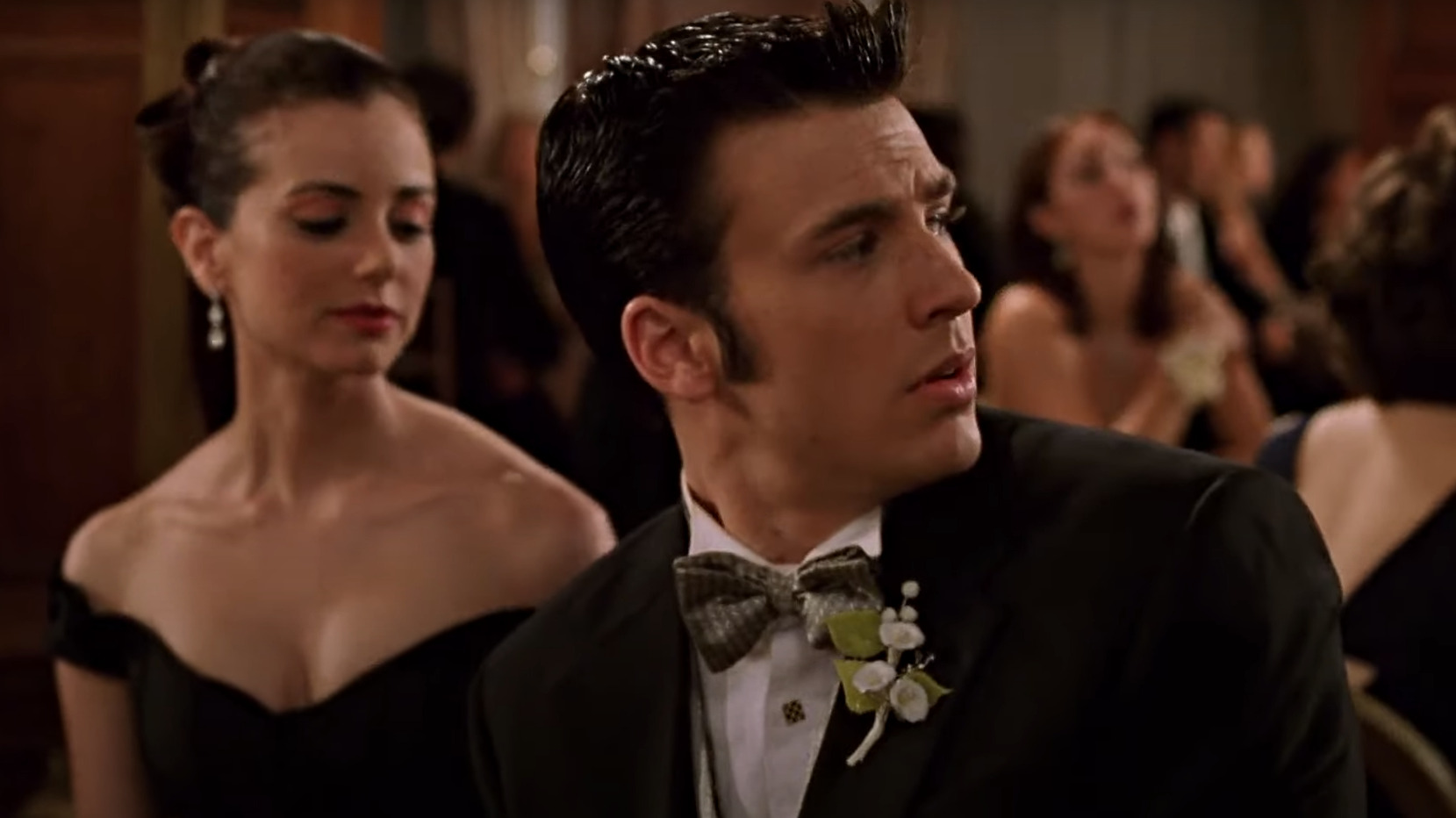 'Not Another Teen Movie,' a parody of several classic teen flicks such as 'She's All That' and 'American Pie,' among others, is a raunchy comedy directed by Joel Gallen. Set in a stereotypical high school, the movie revolves around the clichéd lives of the protagonists, Priscilla the Cheerleader, and Jake the All-American football hero of the school.
This ensemble comedy employs tropes and clichés associated with late adolescence cinema and seeks to make us question the absurdity of their existence through crude humor and plotlines. Fans of 'Animal House' will find similar themes of teenage antics powered by risque humor here and even notice the former's influence throughout the framework of this 2001 movie.
8. Ferris Bueller's Day Off (1986)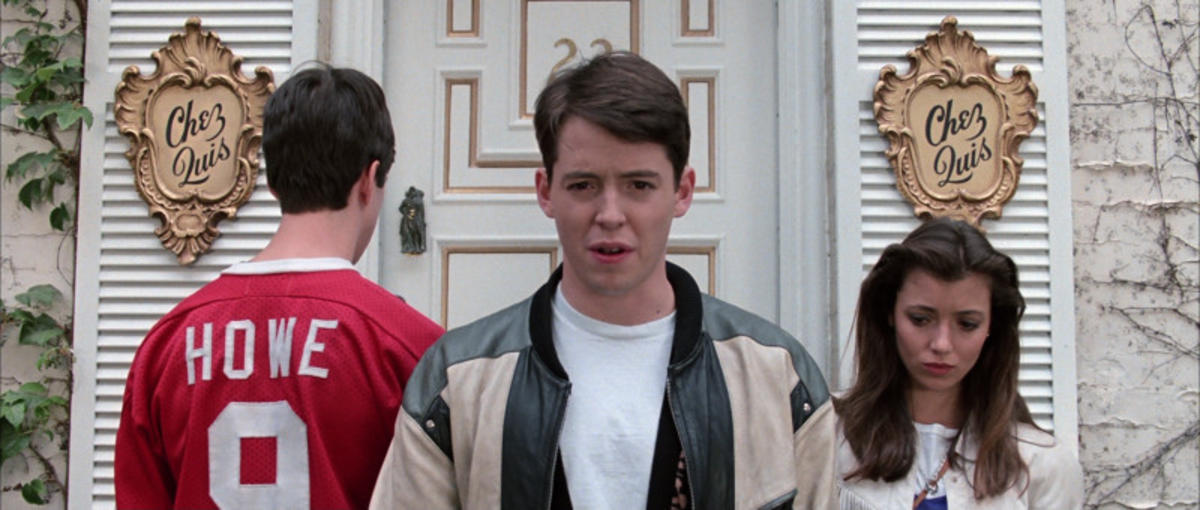 'Ferris Bueller's Day Off', a John Hughes teen comedy, is forever remembered as one of the most influential movies from the '80s about youth culture. The film follows a day in the life of the titular character, Ferris Bueller, a known truant, as he lies and deceives his way through getting a day off from high school. Bueller and his best friend Cameron — after helping Sloane, Bueller's girlfriend, skip school as well — all go on a ride around Chicago together. Meanwhile, the school principal Rooney and Bueller's sister Jeannie try to get Bueller busted.
This one-day adventure plays around with the themes of anarchy and resistance against the status quo through the lens of youth and academic establishments and urges us to root for the comical, smug protagonist. The core message in the movie remains as an encouragement to 'seize the day' and live life to the fullest. It's a fun, feel-good comedy that depicts chronic teenage conditions of restlessness, desire for thrill, and disregard for academics in much the same vein as 'Animal House.'
7. Booksmart (2019)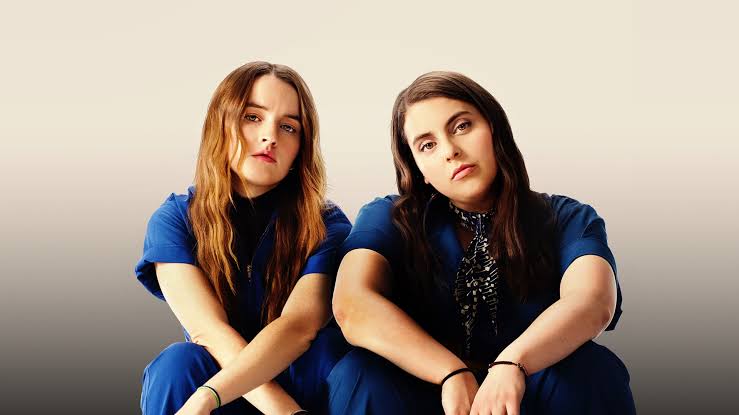 Directed by Olivia Wilde, 'Booksmart (2019)' is a more modern take on the classic teen comedy about two best friends, Amy and Molly, who, after having spent their entire high school careers with their noses in their books, realize the lost potential of their teenage years. With only one night to go before their graduation, Amy and Molly decide to make the most of it and embark on a journey of new experiences fueled by a need for youthful abandon. Similar to 'Animal House (1978)', this movie too exemplifies the joys of juvenescence and highlights experiences born out of recklessness that comes with a newfound freedom in the world that only the young possess.
6. 21 & Over (2013)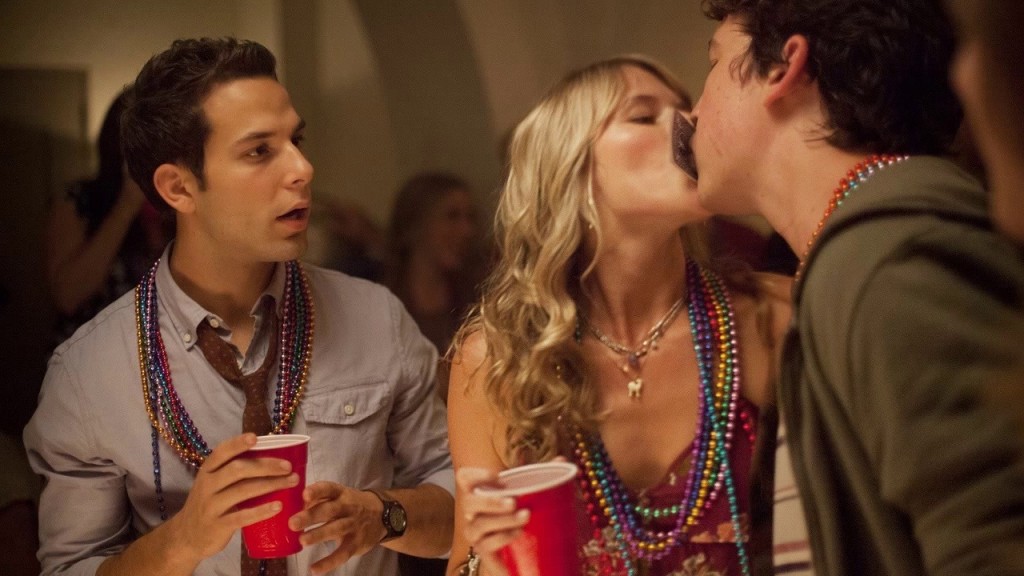 21 & Over, the 2013 comedy written and directed by Jon Lucas and Scott Moore, follows the story of Jeff, a straight-A student. On his 21st birthday two of his friends, Casey and Miller show up at his college to take him out for a wild night. The night progresses from one drink to several and soon takes a sharp nosedive into chaos and mayhem. The characters in this movie, much like the characters of 'Animal House (1978)', constantly make juvenile bad decisions charged by their pursuit of hedonistic pleasures. Set against the backdrop of college life and occasional sororities, this movie is full of profane debauchery and a youthful lack of restraint.
5. Good Boys (2019)
'Good Boys (2019)' the directorial debut of Gene Stupnitsky, is a hilarious and chaotic coming-of-age comedy. Unlike most movies on this list, this one explores a much earlier stage of adolescence but still manages to do so in a juvenile bawdy manner. An opportunity to attend a 'kissing party' presents itself to middle schoolers Max, Thor, and Lucas, and in an effort to learn how to kiss, they steal Max's dad's drone to spy on some girls from their neighborhood.
When they end up eventually losing the drone, they set out on an Odyssean journey to get it back before anyone can notice. The film consists of some amusing raucous debauchery which is only furthered by the innocent confusion and misunderstandings of the young protagonists. The story, similar to 'Animal House' is told by a band of apparent social outcasts and tells a tale of youthful conflict against authority.
4. Neighbors (2014)
'Neighbors,' directed by Nicholas Stoller, is a lewd and coarse comedy starring Seth Rogen and Zac Efron for its leads. The movie starts with a loud and brash fraternity house, Delta Psi Beta, moving in next door to new parents Mac and Kelly Radner. The fraternity, renowned for its wild parties, is led by Teddy Sanders and his friend Pete Regazolli.
Teddy and Pete aspire to host the wildest party in the history of the fraternity, but when the Radners end up calling the cops on them with a noise complaint, it sparks a full-fledged war between the Radners and the Frat. The plotlines of adults seeking to shut down a frat are shared by both this movie and 'Animal House.' In this movie, however, both sides of the dispute are shown without bias while still maintaining a sense of riotous and debauched humor.
3. American Graffiti (1973)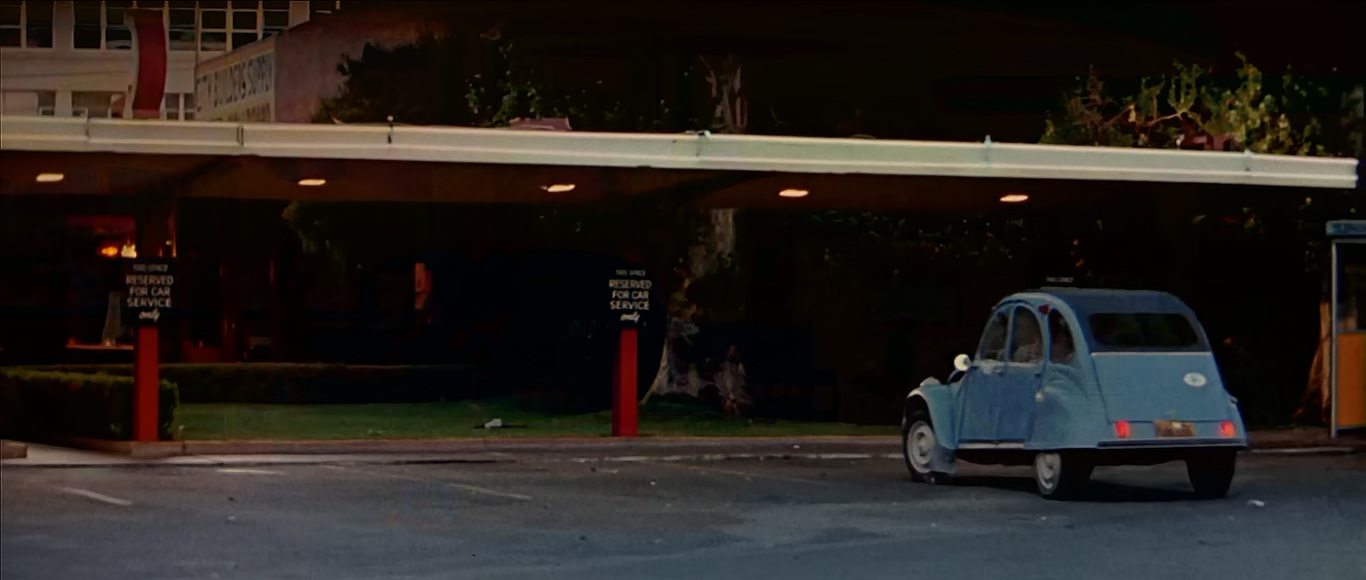 'American Graffiti' is a coming-of-age comedy set in the 60s. Directed by George Lucas, this movie is centered around a similar band of recent high school graduates as they enjoy a night out on the town before they have to move away for college. Both 'American Graffiti' and 'Animal House' revolve around similar narratives of what it feels like when you're on the edge of teenage and adulthood. With plot points taking place in both movies due to rash, snap decisions made by juvenile and sexually-driven protagonists, the stories both manage to leave the audience with feelings of nostalgia and youth.
2. Fast Times at Ridgemont High (1982)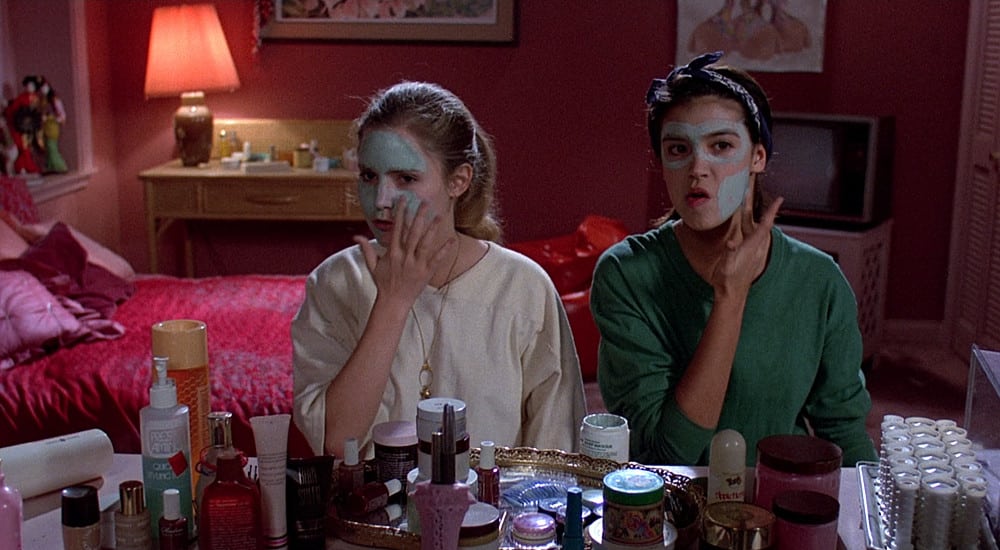 Full of crude humor and teenage worldview, 'Fast Times at Ridgemont High' is a movie based on a book of the same name by Cameron Crowe. Directed by Amy Heckerling, it follows the story of a group of high school teenagers as they make their way through life. With plot lines revolving around an introduction to sex and dating and a negligence of academic authority, both as experienced by teens, this movie has, over the years, proven to be one of the most beloved coming-of-age teen comedies. An adolescent slice-of-life approach is found in both 'Fast Times at Ridgemont High' and 'Animal House' alike.
1. Superbad (2007)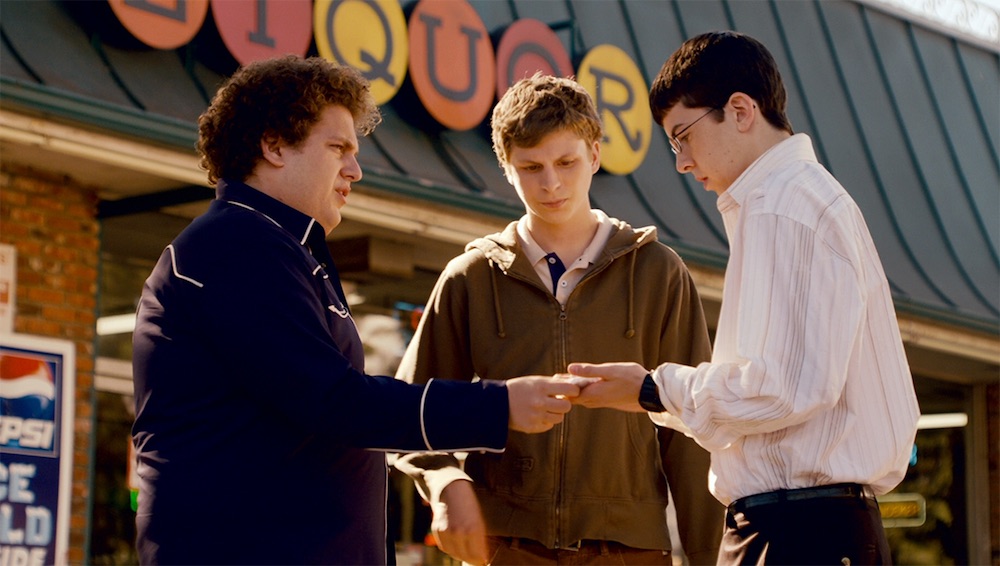 Superbad, the 2007 buddy comedy, is directed by Greg Mottola. This raunchy coming-of-age movie focuses on a day in the life of two high schoolers, Seth and Evan, as they try to illegally get their hands on some alcohol for a party in order to impress their respective love interests. They're helped by their friend Fogell, who is in possession of a fake idea.
However, things start to go south when a robber knocks Fogell out, and the police show up. The heartfelt comedy, full of humor and mayhem-addled narrative, brings a boyish angle to teenagehood as a modern equivalent to that of 'Animal House.
Read More: Where Was National Lampoon's Christmas Vacation Filmed?