We have ridiculed our Hindi Cinema on multiple occasions and complained about its supposed lack of quality. We have claimed that there are not enough Hindi films which can appeal to our curiosity. But, have we ever tried to go beyond our comfort zone of devouring star-studded trashy cinema and considered watching the immense treasure of underrated ones?
Those films which are supreme on substance but not on promotions, huge on quality but not on budget, enriched with performances but not with stars. I have met a number of people who conveniently discount Hindi Cinema as not worth their consideration but when asked whether they have watched the films in question, they utter a comfortable NO. Below is the list of Bollywood films that will make you reconsider your stance on Hindi Cinema. And therefore, you must try to watch these movies online.
10. The Blue Umbrella (2005)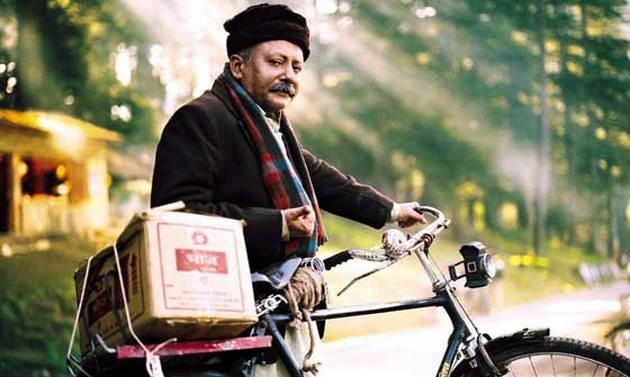 A masterpiece yet to be discovered by masses. One of those classic cases where a creator's magnificently perfect work of art gets overshadowed by his other popular and equally great creations. Vishal Bhardwaj's earthy, rooted and near perfect Shakespeare adaptations have undoubtedly established him in the pantheon of the all-time greats. But, that doesn't mean that The Blue Umbrella was any less. It is an innocent, lovable story about a village, its folks, their simple needs and aspirations and how an exotic umbrella catches their imagination. Bhardwaj treated this delicate tale with equal deftness and care and delivered an exquisite piece of cinema. And it had Pankaj Kapur delivering one of the finest performances by an actor.
9. Ijaazat (1987)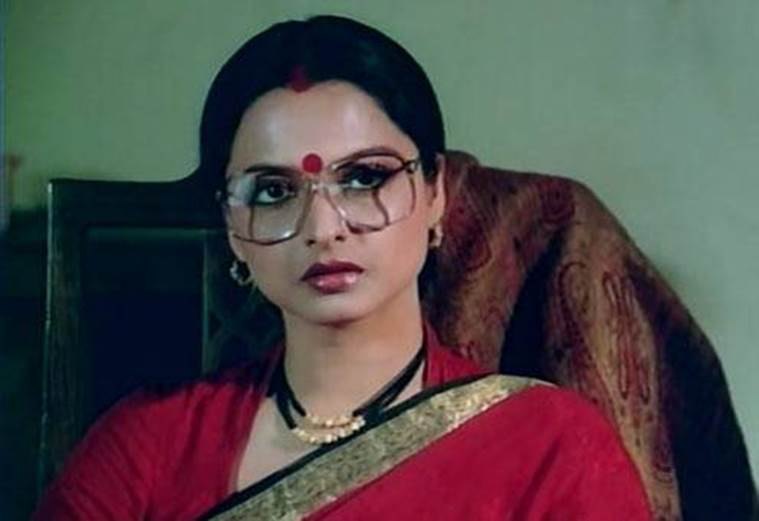 Often, film directors regard certain films as reference points in terms of quality, perfection and timelessness. They may go on to make different films but they always strive themselves to achieve a level of perfection and earnestness which they witnessed in that particular film. Vishal Bhardwaj was once asked – "If there was one movie of any other director you wished you had made, which one it will be?" He replied – "Gulzar Saab's 'Ijaazat'." He beamed with pride while claiming that it is by far, THE BEST romantic movie to come out of Hindi Cinema. Every constituent of this film – its progressive theme, the conversations, the performances, lyrics, music, direction etc. – is impeccable. During 80s, when directors were competing with each other in making trashy potboilers, the multifaceted Gulzar delivered a timeless classic. Need we say more!
8. Khamosh (1985)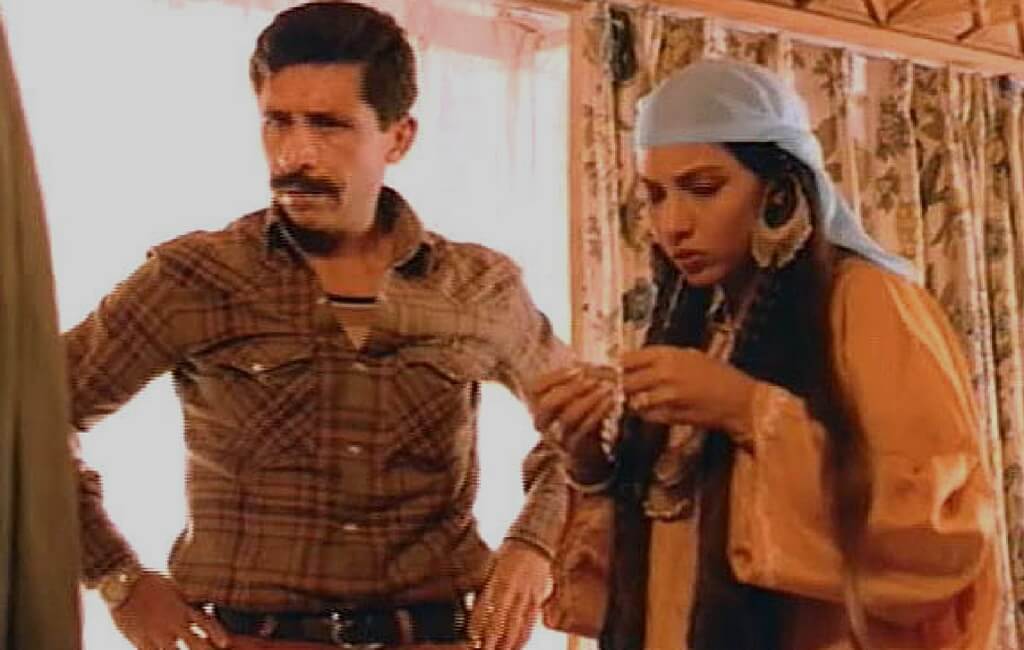 Vidhu Vinod Chopra burst onto the popular scene with his cult film 'Parinda'. But, not many are aware that before making the definite precursor to gangster movies, Vidhu had made an exemplary whodunit which will remain timeless for ages. Vidhu – an FTII graduate – had earlier earned an Academy Award nomination for his documentary short 'An Encounter with Faces' and won a National Award for his short film 'Murder at Monkey Hill'. His first full length feature film 'Sazaye Maut' was impressive but sunk without creating much of a ripple. Its failure couldn't deter him and he pulled off a casting coup of sorts for his second film 'Khamosh' by gathering luminaries from NSD and FTII. With them, he delivered a kind of thriller which can give directors a run for their money even now. It was a film within a film with a murder mystery at its centre. Khamosh was as much a murder mystery as it was a satire on the then process of filmmaking. A compulsory watch!
7. Chameli Ki Shaadi (1986)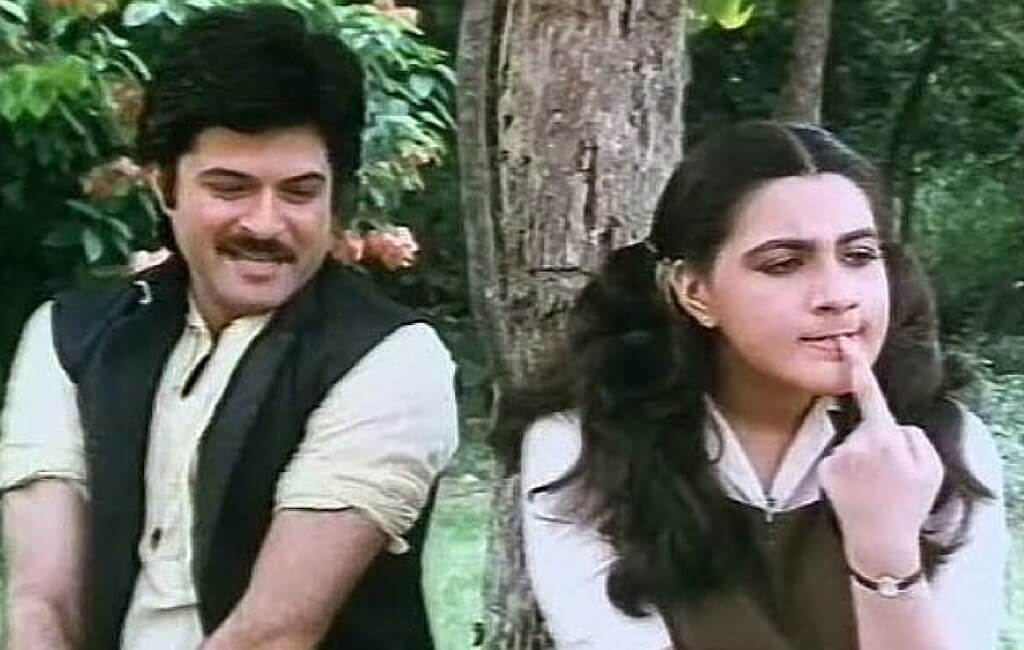 Basu Chatterjee – one of the most prolific directors of Indian Cinema – did some brilliant genre busting work throughout his career. He pulled off satires as well as intense drama with equal sagacity. 'Choti Si Baat' and 'Ek Ruka Hua Faisla' are enough to establish his credentials. He also made an exceptional satire – 'Chameli Ki Shaadi' – with Anil Kapoor and Amrita Singh in the lead and mocked the societal obsession with regressive set of customs and rituals. Apart from being a thorough entertainer, it was a social commentary on the absolute worthlessness of the caste system and its associated practices with which the different sections of the society tries to establish its supremacy over the others. A special mention to Amjad Khan and Pankaj Kapur for their hilarious performances. An out-and-out entertainer with a clever message.
6. Khakee (2004)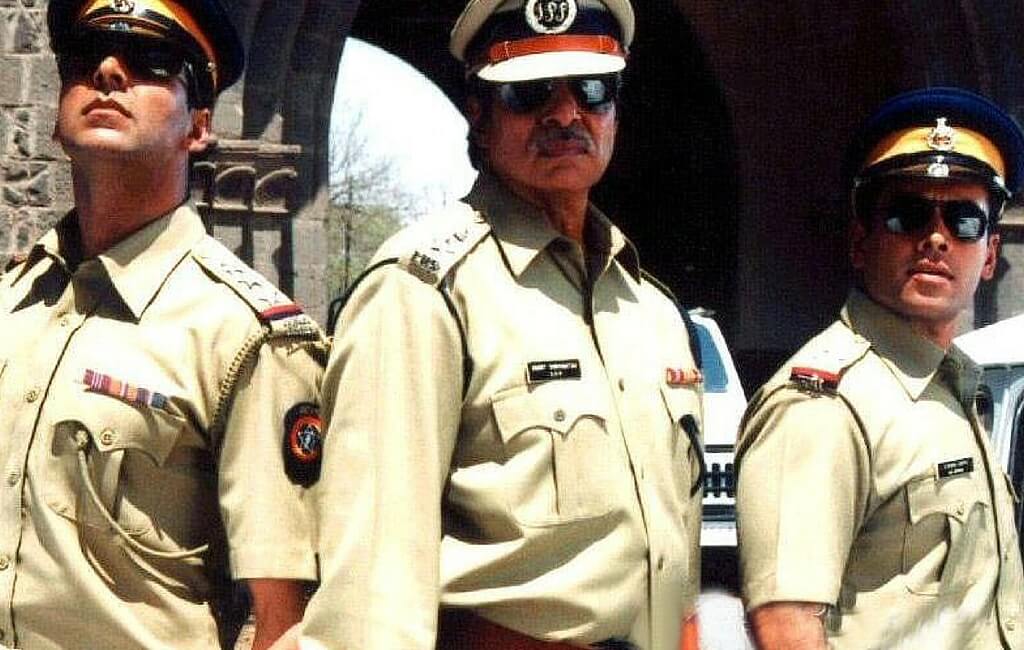 Surprised ? You didn't expect this to be on the list. Did you ? The truth is that 'Khakee' is one of the smartest — if not the smartest — cop dramas ever made in Hindi Cinema. A film so compact that it will leave you gasping for breath. A near perfect knit story of a team of police officials who put their life on the line to accomplish a dangerous mission only to find out that the very system which assigned them the job are against them completing it. A story of inherent corruption, deceit and lust for power with two underlying messages – All that's Apparent is not True and Trust No One. Santoshi pitted Big B and Akshay Kumar against Ajay Devgn, pushed each one of them to their limits and extracted some brilliant performances. 'Khakee' deserved numerous laurels but it remains a mystery as to how such a stunning suspense thriller got lost in oblivion and never became a constituent of film conversations.
Read More: Best Bollywood Movies of All Time
5. Shool (1999)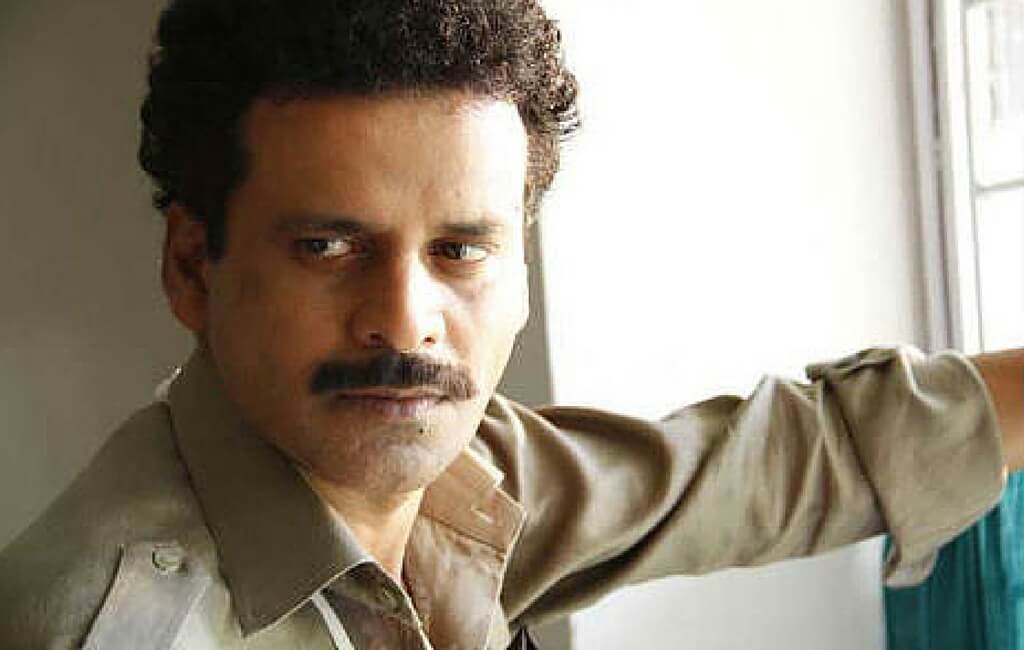 Manoj Bajpai scored a hat-trick of back-to-back explosive performances with Shool (earlier two being 'Satya' and 'Kaun'). It is a story of a decadent and corrupt system which either bends or totally breaks its servants if they dare to remain honest and just. Judging by the storyline, the film can be dismissed as yet another melodramatic cop drama. But, draw such a hasty conclusion at your own peril because Shool is a gritty, raw and a very realistic portrayal of the kind of politics prevalent in the state of Bihar and how such politics has crippled the entire state machinery. Manoj Bajpai admitted that he invested himself to such levels during its making that he couldn't withdraw himself from the character after the wrap-up and remained under depression for quite a few months. Bajpai deservedly won a Filmfare Critics Award and the film earned a National Award. You gotta have courage to watch this one!
4. Koshish (1972)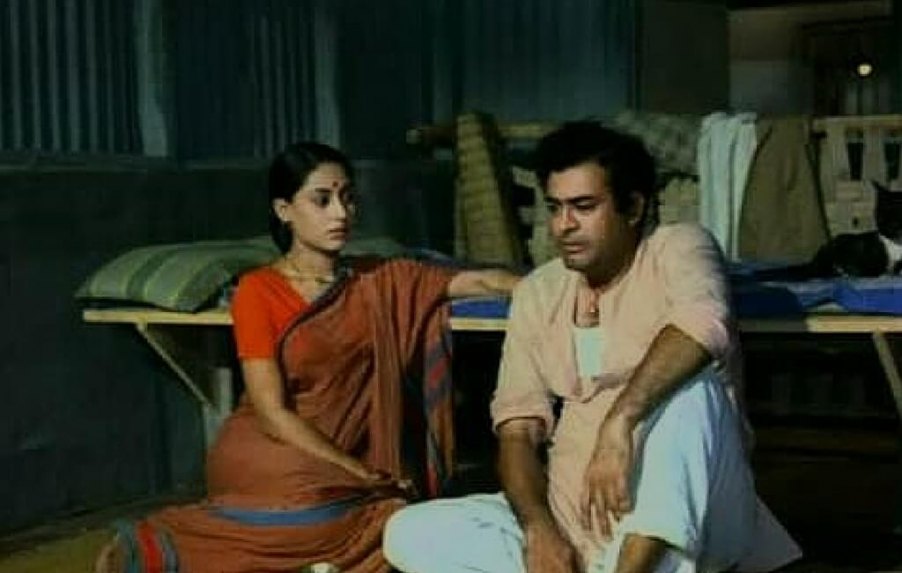 Gulzar teamed up with two of his favourite actors – Sanjeev Kumar and Jaya Bachchan – to make a path breaking film about a deaf-mute couple who struggle against insurmountable odds and emerge victorious in their own right. It is a poignant and a realistic tale which celebrates the courage and undying spirit of its characters in a journey to make a mark for themselves. It's an astonishingly brave film made by Gulzar in an era of punch dialogues and melodramatic dialogue delivery. The film hinged itself entirely on its leads' performances, and boy, did they deliver! The film boasts of stupendous performances which was made possible by extreme hard work which included visiting schools for deaf-mute to learn their mannerism and sign language accurately lest they make any mistake – such ground work was unheard of during those times.
3. Kaun? (1999)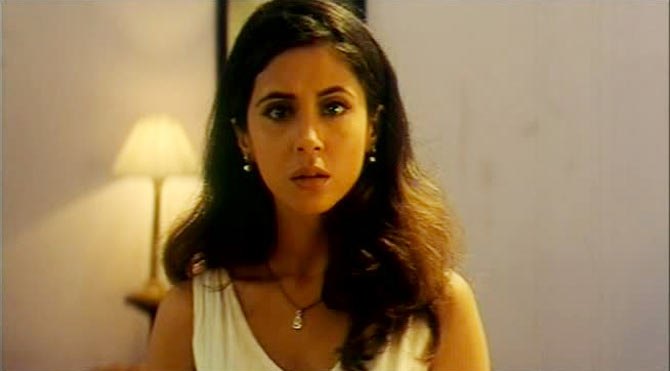 Ram Gopal Varma caught people off-guard when the trailer of 'Kaun?' aired for the first time. Honestly, it was a bit surprising that he had made such a low key film in the follow up to his wildly acclaimed 'Satya'. As the trailer goes, Kaun had only three actors – Urmila Matondakar, Manoj Bajpai and some creep (the gifted Sushant Singh) – and people were relatively unsure about what to expect from it. On papers, it had nothing to boast off but therein lied Varma's genius. Upon its release, audience had their jaws dropped. It was an exceptionally well written taut thriller by Kashyap which was translated onto the screen by Varma's craft and Sandeep Chowta's background score. A hair raising mystery thriller with a mother of all twists.
2. Haasil (2003)
It's fairly certain that there couldn't have been another man who could have made such an accurate account of the prevalent student politics in Uttar Pradesh. Tigmanshu Dhulia – an alumnus of Allahabad University – had observed its politics on close quarters and translated it on to the celluloid with enviable perfection. The core competency of 'Haasil' was its handpicked cast and carefully etched out characters. The cast members lent the highest degree of believability to the characters which belonged to a small-town milieu. Dhulia's characters were regular people from a small town in India who had their distinct set of ambitions, struggles, fears and motivations. In Haasil, we see a college where being a student representative is the eventual sign of strength, elections occupying much more mind space than anything else and youngsters being ridiculed as weakling if they haven't beaten someone to pulp in their life. Irrfan stood out with his portrayal of Ranvijay, a man who possessed the convincing power of a Godman but harboured Machiavellian motives. A tour de force performance. Unmissable!
1. Ittefaq (1969)
'Ittefaq' is easily one of the best crime thrillers ever made in hindi cinema. Possibly, the best. Yet, surprisingly, not many have seen the film. Why ? Because in 1960s, thrillers were uncommon; especially, films like 'Ittefaq' — a song-less film that happens over the course of just one night. Truth be told, 'Ittefaq' was much ahead of its time — it was a brave on the part of B.R. Films to even make this film. What's even more surprising is that Yash Chopra, the so-called "king of romances", is the director of the film. I know Yash Chopra has made some great romantic films, but to me, 'Ittefaq' will remain among his topmost work. It's pity that he didn't attempt to make any thriller up until 'Darr' — which is no where close to the perfection that 'Ittefaq' is.