Once again the Oscar race for a Best Actress seems to be crowded and likely heated. As we get set for the first reactions to come out of the major fall festivals, I thought I would take a look at which performances are as of right now being discussed. Some is just early industry word of mouth from festival programmers who have seen the films and are knocked out by them, some of the word is from hopeful studio PR folks, building buzz for their wares.
What is truly exciting is the number of great roles being offered to actresses over forty, normally a wasteland for artists of that age. While there are two still under forty, both with Oscars, the rest are well past thirty. All but two of the ten have won Academy Awards.
Personally, I am thrilled to see so many women giving such fine performances, it means writers are finally creating great roles for them after a long famine.
And at the end of the day we know nothing until that final envelope has been opened, and even then it might not matter.
1. Sally Hawkins, 'The Shape of Water'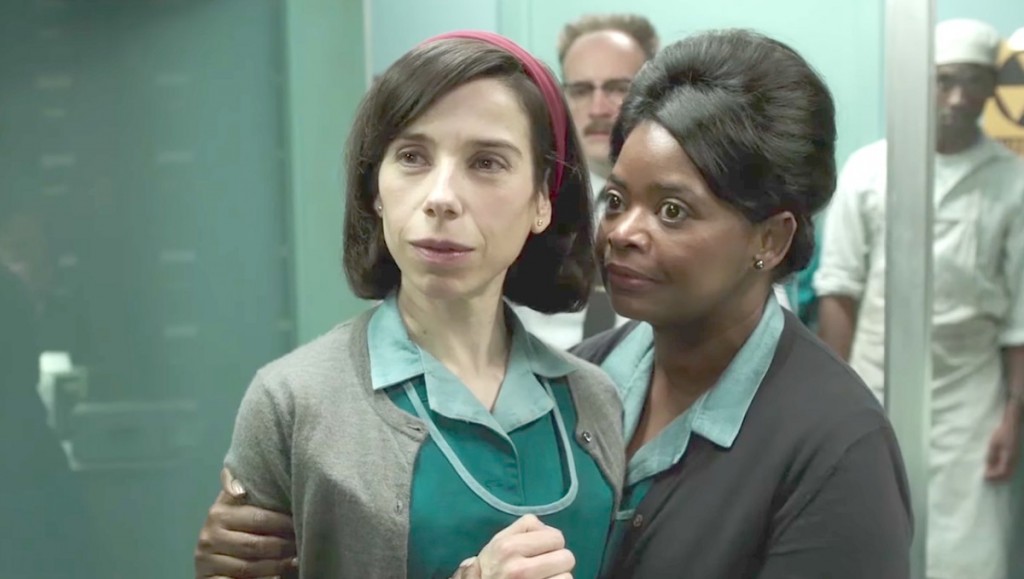 The trailer is pure movie magic. If Hawkins gives the kind of performance I suspect she gives in the film, she is the front runner for the award. Portraying a mute who discovers and befriends a strange creature living in the water being kept secret by the government, Hawkins looks to be miraculous. The film screens at TIFF so we will know in a few weeks. She also was astonishing in Maudie (2017) earlier this year, a small Canadian film that earned her rave reviews.
2. Kate Winslet, 'Wonder Wheel'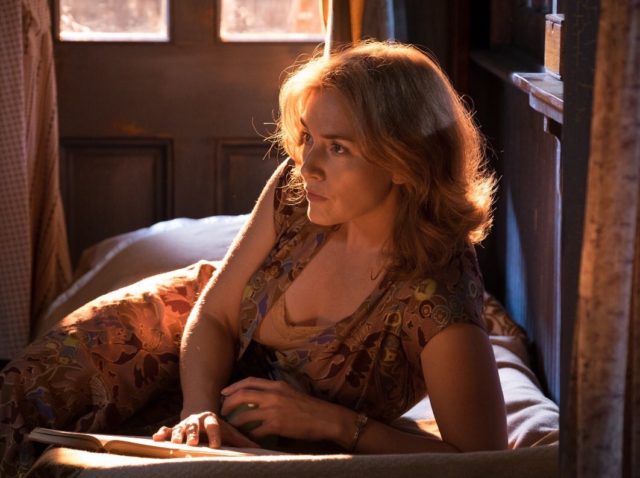 She won an Oscar for the wrong film, The Reader (2008) when she should have won for Revolutionary Road (2008) a haunting performance that is unforgettable. Rumours swirl that she has done the best work of, perhaps her career in this Woody Allen film. In fact those same rumours are saying she gives as good as Cate Blanchett did in Blue Jasmine (2013) only one of the greatest performances on film. Winslet is beloved, and if she is at least as good as the rumours say, she is in the race.
3. Annette Bening, 'Film Stars Don't Die in Liverpool'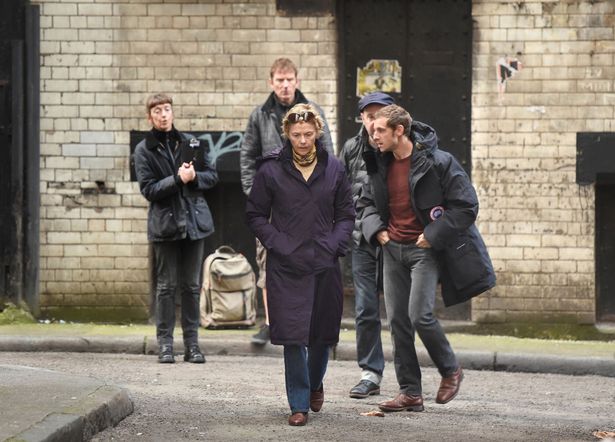 They say Bening is due. I hate that term. No one is due an Oscar unless they do work that truly deserves it. I believe she should have won for The Grifters (1990) and again for The Kids Are Alright (2010) but the Academy voted different. Here as Hollywood great Gloria Grahame, living out her days in England, she just might finally grab that Oscar that has for so long eluded her. If the Academy goes sentimental, if they decide she is owed, it is hers.
4. Jessica Chastain, 'Molly's Game'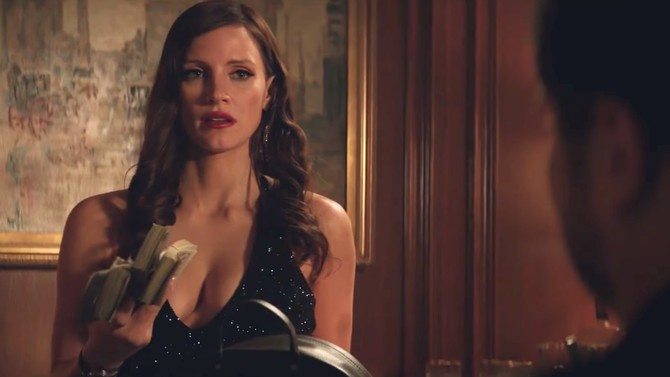 As Molly, the woman who ran a high stakes poker game in Hollywood, attracting those in high places, including, unknown to her, the Russian mob, Chastain will likely give another in a line of great performances. Still not sure how they missed her last year for Miss Sloane (2016) but I doubt she gets ignored this year. Aaron Sorkin directed and wrote this true story. Chastain is rising fast as the greatest of her generation.
5. Meryl Streep, 'The Paper'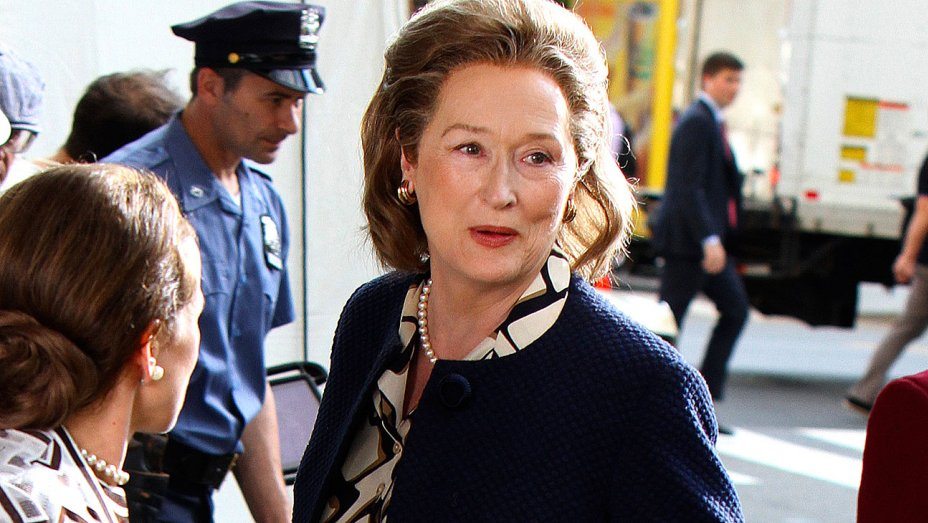 Of course she is here, I suspect she will be doing exceptional work until the day she leaves this life. Undeniably the greatest actress in film history, perhaps the greatest actor of all time, Streep will likely be nominated as Katherine Graham, owner of The Washington Post. Directed by Steven Spielberg, this marks their first film collaboration other than A. I. (2001) which was voice work. Here in a plum role, opposite two time Oscar winner Tom Hanks, in a film about the importance of the press, an urgent topic under the nightmare of the Trump presidency, she might just win that Fourth Oscar.
6. Judi Dench, 'Victoria and Abdul'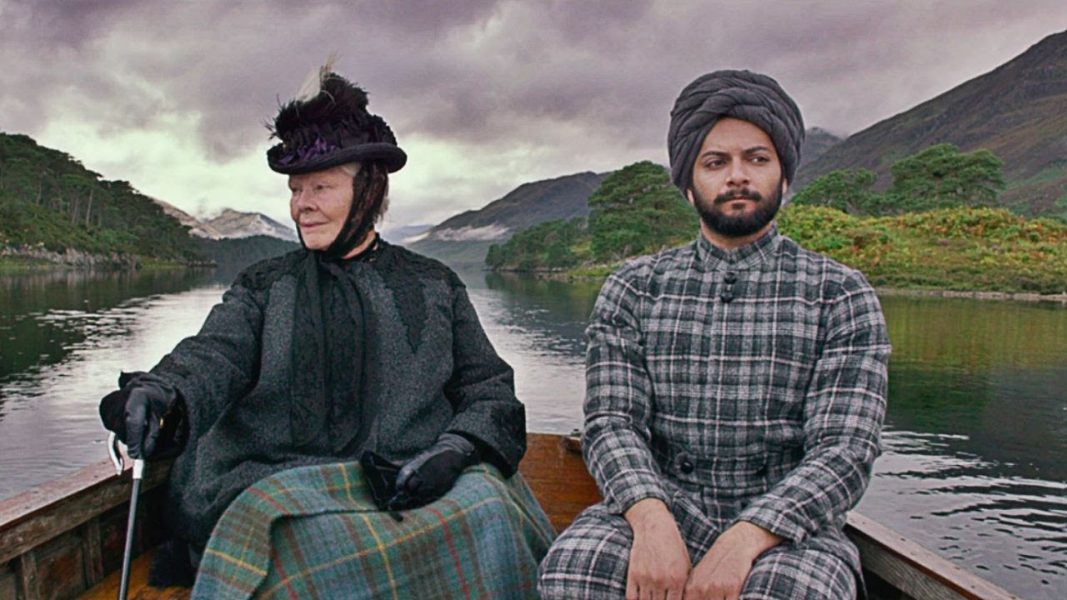 For the second time in her impressive career, Dench will portray Queen Victoria, this time late in her life. She is just as apt to fall asleep during a royal dinner as lash out at anyone near her. Boredom has set in, she has been a monarch for too long and knows it. Into her life comes a young Indian man, Abdul, with whom she begins a delicate, eventually close, fierce friendship. Dench has won once for supporting actress, and is admired enough to win twice.
7. Debra Winger, 'The Lovers'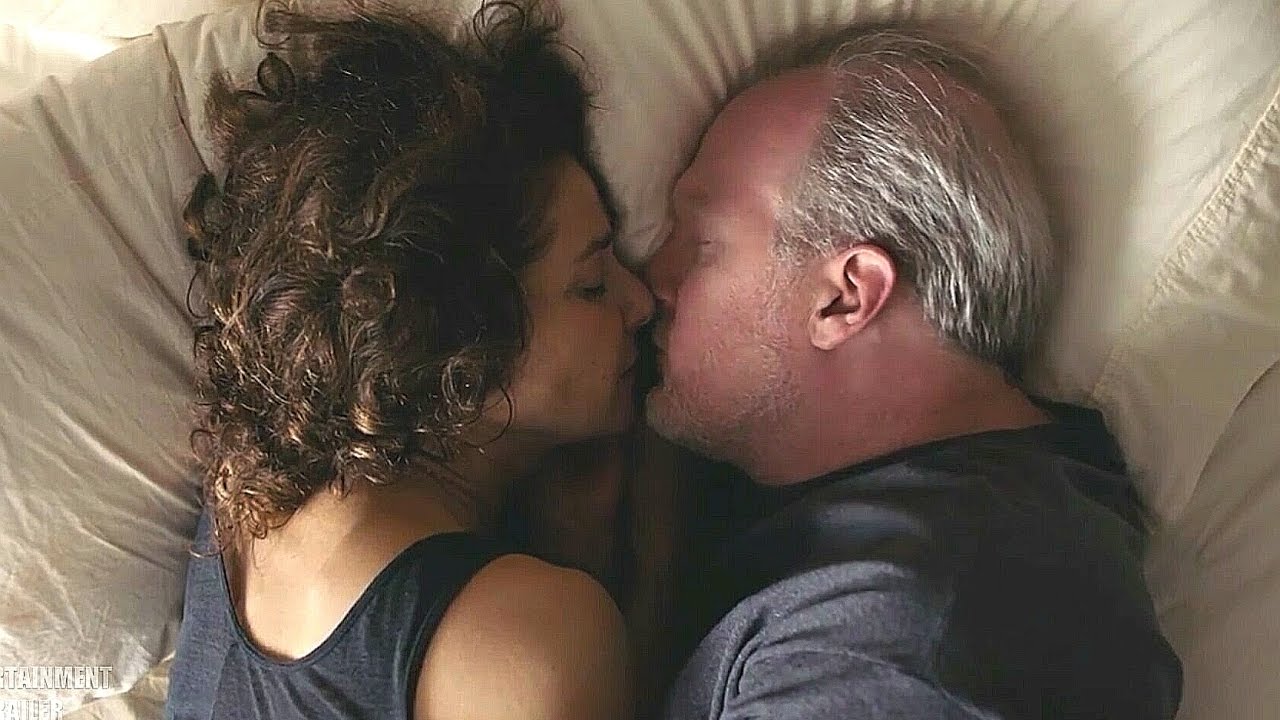 I know how long ago it was released, I know the Academy members have short memories but I am hoping they remember Winger. One of the greats of the eighties, she was remarkable in the film about a married couple on the verge of divorcing who re-kindle their love and lust for one another. How great to have her back, and even better if she is noticed come Oscar time.
8. Jennifer Lawrence, 'mother'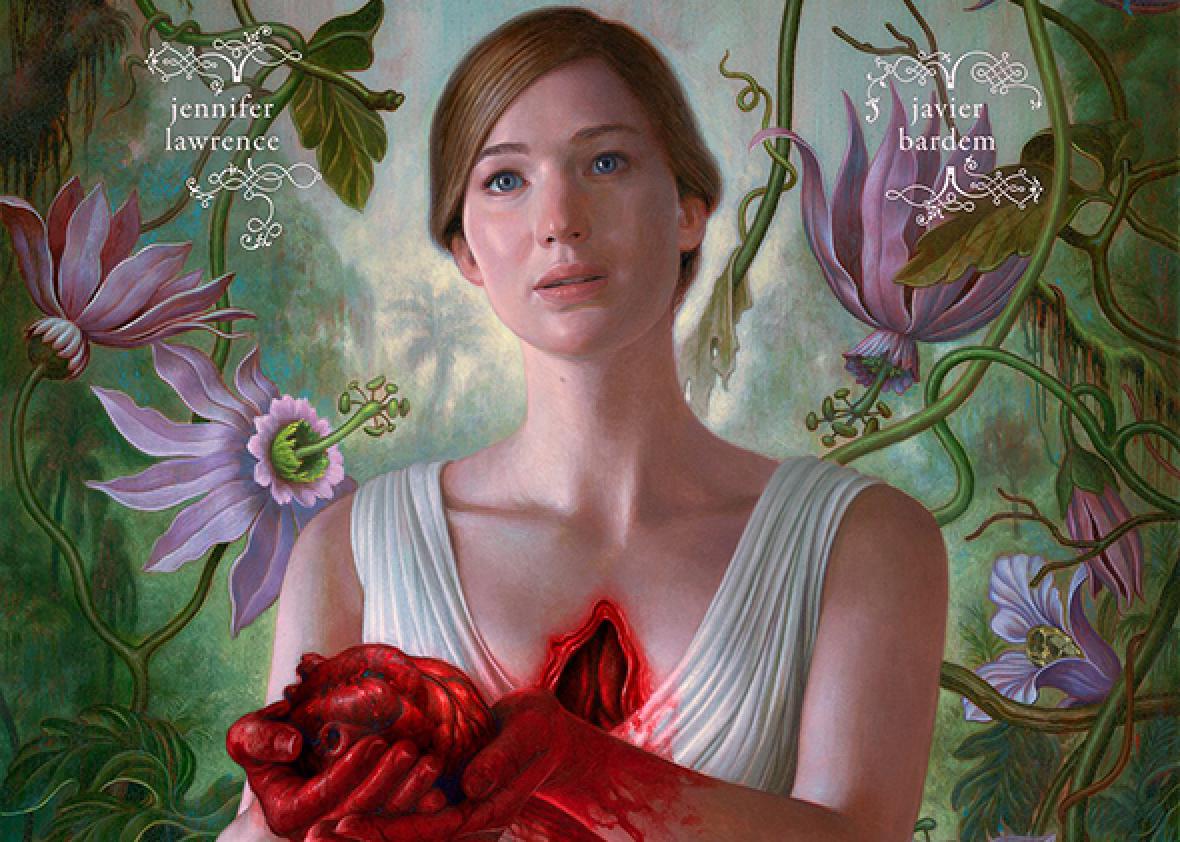 Though her star has dimmed a bit after Passengers (2016) which was as bad as some thought, she is in great hands with Aronofsky, one of the best directors working today. In what looks like a thriller, she portrays a wife who is terrorized by unexpected visitors to her home. Lawrence is the real deal, a four time nominee with one win. Never count her out of the race.
9. Frances McDormand, 'Three Billboards Outside Ebbing, Missouri'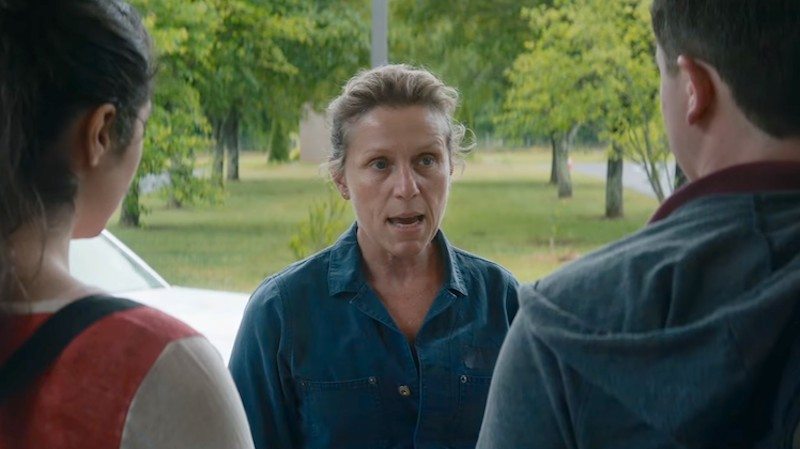 No question when the actress is in the zone she is among the best character actresses in film. It has been more than two decades since her Oscar winning work in Fargo (1996), she has been nominated excellent many times since but this just feels like her kind of film. When challenged with a role that sees her taking on higher authority, she excels.
10. Nicole Kidman, 'The Beguiled'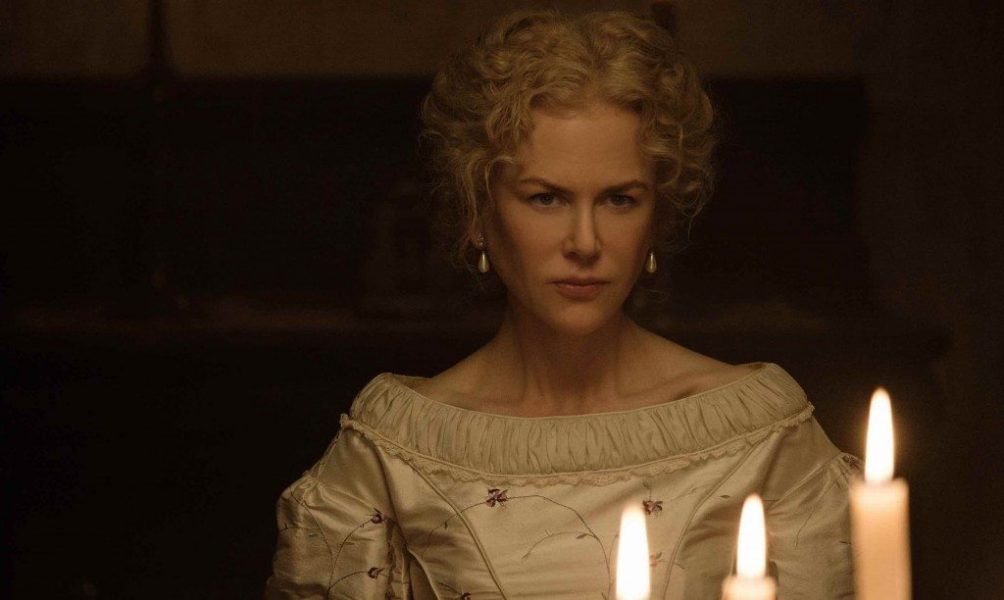 Though the film was released back in June, a time when film performances might be forgotten, Kidman could have made enough of an impression in the superb Gothic tale to land a nomination. She was tremendous as the matriarch of a finishing school for girls during the Civil War who provid care to a soldier badly wounded. Like a wolf in a hen house he begins his seduction of the women, but Kidman, ferociously, viciously, lashes back. She is both nurturing and frightening.
11. Emma Stone, 'Battle of the Sexes'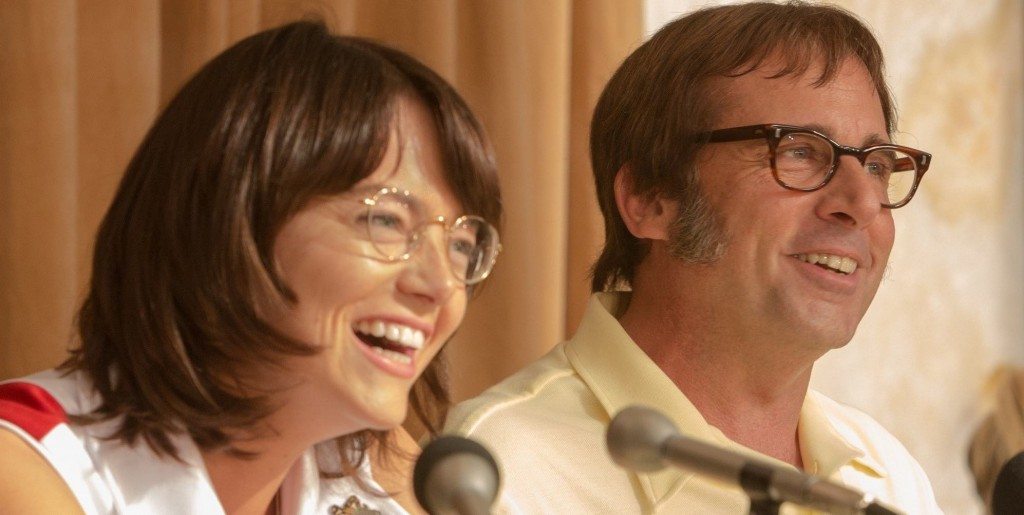 Last years winner for La La Land (2016) could be back in the race for her performance as tennis star Billie Jean King, struggling with her own sexuality in the seventies. Stone has more than proven her talents, is immensely likeable, sexy, funny, a genuine talent. If the film is remotely good, and critics accept her as King, she could slip in among the nominees.
12. Kate Winslet, 'The Mountain Between Us'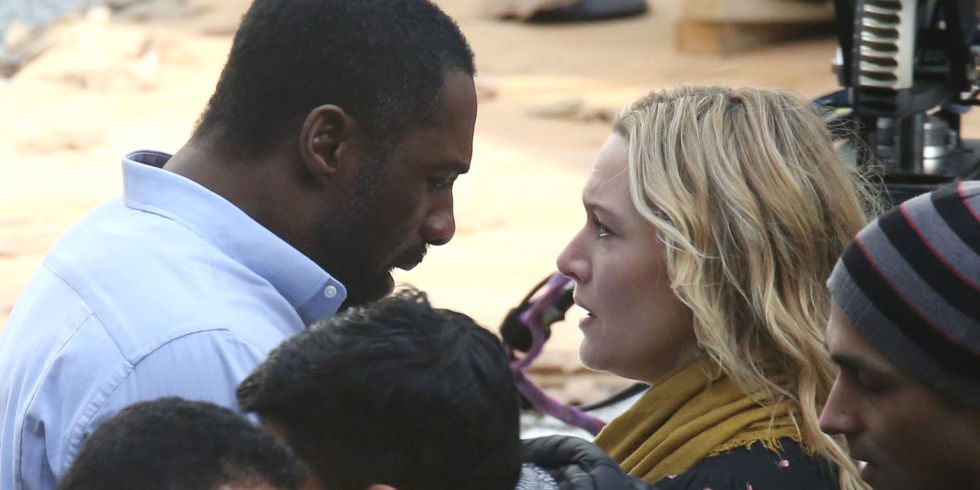 Though I think the nomination is more likely for the Woody Allen film, like DiCaprio for The Departed (2006) she might be nominated for the other she made. In this adventure, based on a true story, she is headed to be married when the small plane she is in crashes high in the mountains, leaving she and a gifted surgeon alive, though injured. In tryouts ngbto stay alive, they fall in love.
13. Jessica Chastain, 'Woman Walks Ahead'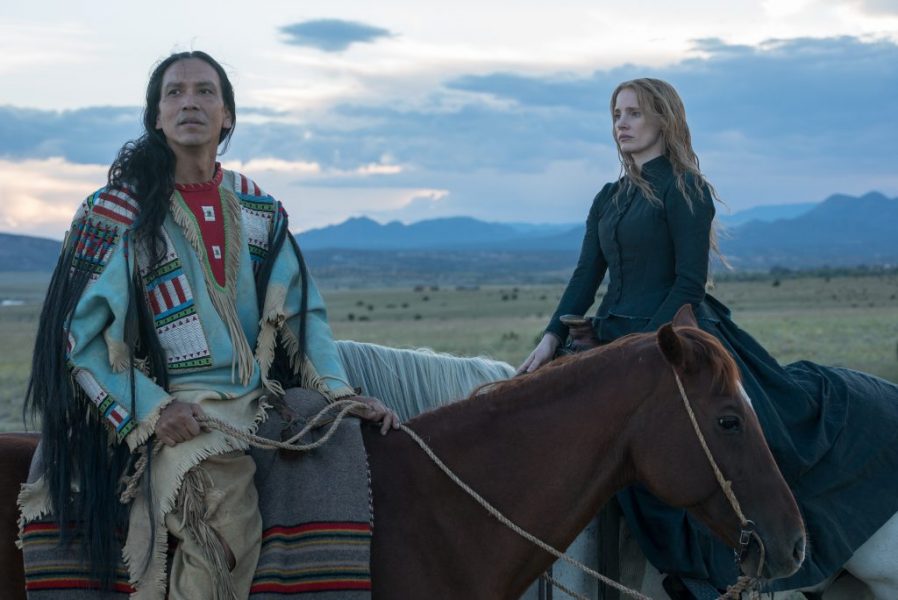 Chastain again, this time as the woman sent to paint the portrait of Sitting Bull, but who instead becomes a trusted advisor to the great chief. The Academy loves a historical film, and they adore actors portraying real life characters, but I think the attention will come for Molly's Game. Michael Greyeyes portrays Sitting Bull, and of course so much depends on their chemistry together.