As Bob Marley had rightly said once "One good thing about music, when it hits you, you feel no pain". Movies about music, be it rock-ballads or biopics, seem to strike us in the most appropriate place and in the most soothing way. They don't have catchy dialogues throughout or may be devoid of stellar casts and performances, but at the end, we derive more from them than any other film. So, it is time today to celebrate and remember those movies again which had blown us away in the past with their exceptional soundtracks. Turn on your headphones and jam on! Here is the list of top movies about music.
5. High Fidelity (2000)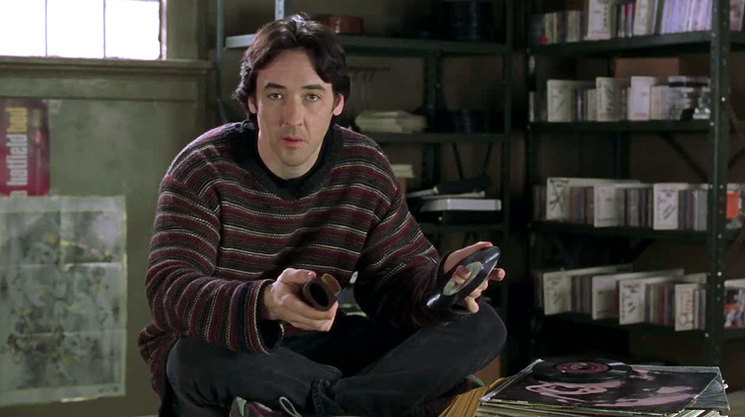 Being a Stephen Frears-movie, 'High Fidelity' is no-less a whole cinematic experience. It tells us about a not-so-profitable music store owner, whose life becomes more difficult when his long-time girlfriend walks out on him, and he has to solve all the problems all by himself. The film leaves its viewers in bits and pieces in the middle, collects them all at a time and leaves us to be incredibly happy after the last scene fades, thus instilling in us how music is eternally knitted with all of our lives. John Cusack gives a phenomenal performance throughout along with the directing genius of Stephen Frears at the helm, who would go on to make many critically acclaimed films, 'The Queen' and 'Philomena' to name a few.
4. Once (2007)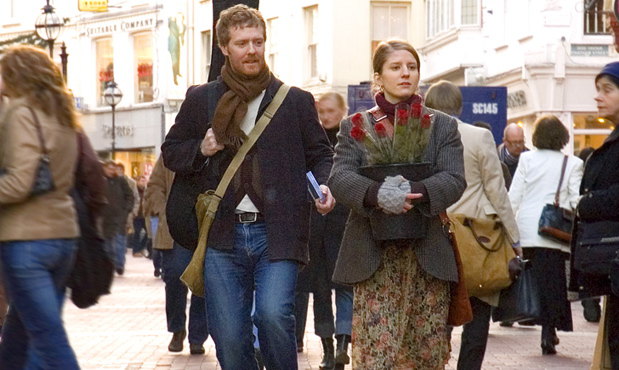 Being a foreign film and still gaining so much critical acclaim in music is tough; 'Once' did that, winning an Oscar for Best Original Song. Set in Dublin, 'Once' tells us about a repairman, who has been waiting for his break in music industry, and a female immigrant, who earns by selling flowers, collaborating together to live their dreams of making it big in music and how they slowly fall in love for each other. The film does not even name its characters, still gives us a piece which is too magical to be forgotten. Glen Hansard and Markéta Irglová are superb as the lead pair and John Carney makes a film for which Ireland will be remembered by many.
3. Whiplash (2014)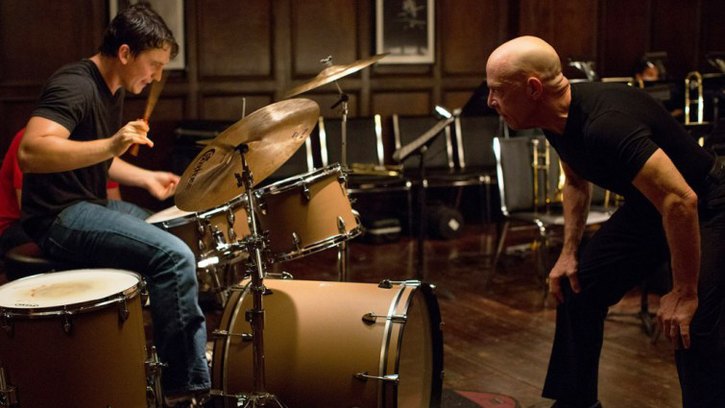 Many of us have debated through the last year over the fact that why was 'Whiplash' not even nominated in the Best Actor category for Miles Teller, but that is past. Hardly had been such a strong film made in the field of music like 'Whiplash'. Filled with powerful performances by Milles Teller and J K Simmons, 'Whiplash' is a great success in cinema-making. A partly semi-autobiographical piece made by Damien Chazelle, the film tells us about the collision of an ambitious drummer and a harsh instructor, for which both of their lives seem to be changing forever. Though J K Simmons received the Academy Award for Best Actor in Supporting Role, Teller did an exceptional job throughout and is considered now as a fine actor in the making.
2. Saturday Night Fever (1977)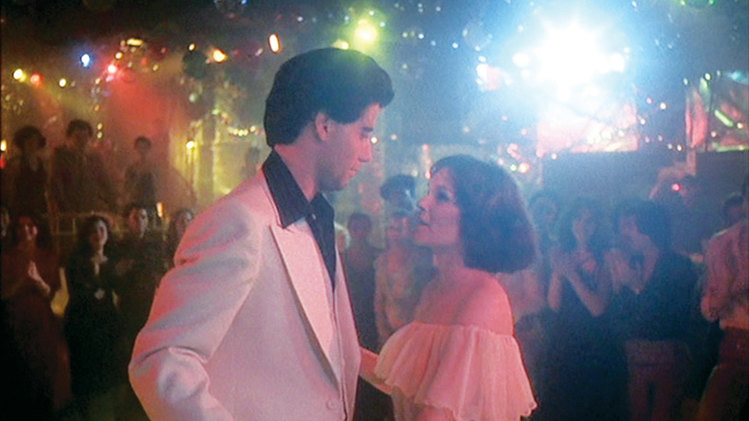 Directed by John Badham, 'Saturday Night Fever' is the story of a paint store clerk, whose only eventful night of the week is the Saturday night, during which he goes to the dance-club and dances freely with his friends to the tunes of disco; his life starts to change dramatically when he meets a pretty girl for going to a dance competition together and they slowly start to fall for each other. Not only catapulting John Travolta's career overnight, but the film is also remembered for uplifting the craze of disco music in the hearts of the people.
1. Almost Famous (2000)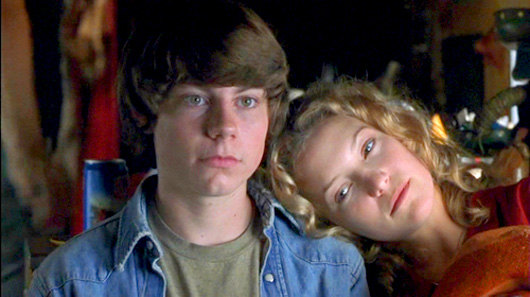 Cameron Crowe's 'Almost Famous' is too good to have lost to any other film in today's list. The film takes us through the journey of a 15-year-old teenager, who, being an ardent music fan, gets picked by the Rolling Stone, for interviewing a rising band, Stillwater and how he embarks on a journey with the band on a tour, not stirred by the dissent of his mother. Exceptional acting by Kate Hudson, Patrick Fugit and Billy Crudup complement the film throughout, along with the soulful soundtrack. Despite being a film related to the rock world, it still serves as a coming-of-age drama, which leaves the audience soulfully struck to the chords of the heart after the long watch.
Read More: Best Hollywood Thrillers of All Time