'Words Bubble Up Like Soda Pop' or 'Cider no You ni Kotoba ga Wakiagaru' is a romantic drama film that recounts the story of an introverted teenager named Cherry who prefers to express himself through Japanese haiku poems. Although he mostly stays aloof, a chance encounter with Smile, a self-conscious girl, turns his life around and leads to an unforgettable summer of adventure and self-discovery. The heartwarming story of the two teenagers has touched the hearts of viewers worldwide, and if the premise has resonated with you as well, then we have a few recommendations for you. All of these movies like 'Words Bubble Up Like Soda Pop' can be streamed on Netflix, Hulu, Crunchyroll, Funimation, or Amazon Prime.
6. A Silent Voice (2016)
Shouya Ishida, an irresponsible elementary school student, likes to tease his peers, but sometimes he crosses the line. So, when Shouko Nishimiya, a deaf girl, transfers to his school, he and his friends do not hold back. They make every single moment of her life a nightmare, forcing her mother to ultimately intervene, file a complaint, and take her daughter to a different school. Although other students are also cruel to Shouko, all the blame ultimately falls on Shouya, and his friends decide to distance themselves from him.
A few years later, as a third-year high school student, he is still stuck in time as if he is paying for the wrongs that he did all those years ago. Shouya makes his intention even more clear as he chases Shouko looking for redemption so that he can finally have peace. 'A Silent Voice' is not a typical love story like 'Words Bubble Up Like Soda Pop' as it delves deeper into pressing issues like bullying and mental health. However, fans of the latter should still watch it as protagonists in both — despite their differences — end up falling for each other.
5. Your Name. (2016)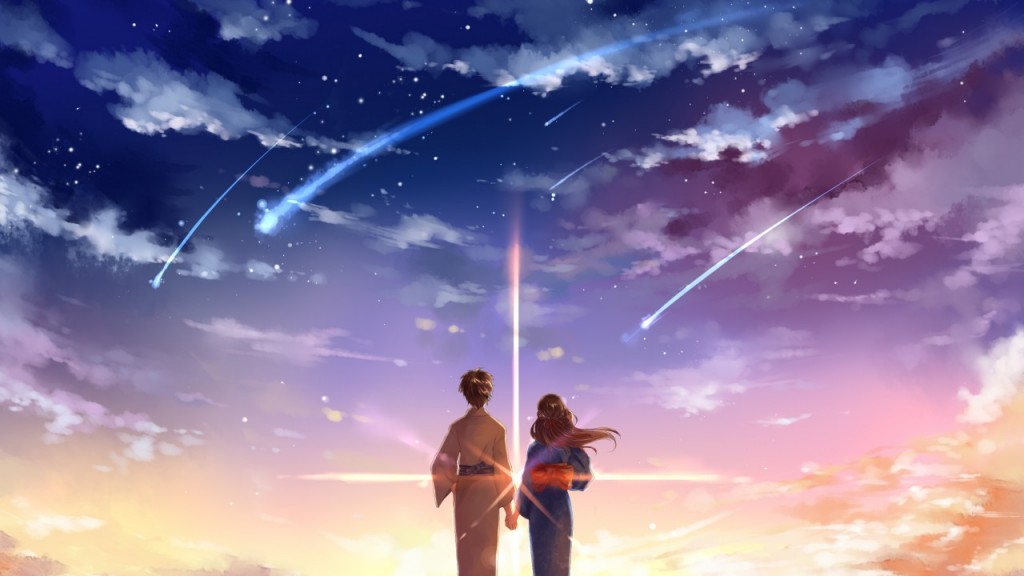 Taki Tachibana and Mitsuha Miyamizu are poles apart and live very different lives. While the former is an inhabitant of Japan's bustling capital, Tokyo, the latter lives in the countryside and dreams of having Taki's life. As they say, you must be careful of what you wish for, and it can't be truer for Mitsuha, who mysteriously wakes up one morning as Taki Tachibana. Meanwhile, Taki takes her place in the countryside.
Realizing that there is no other way to find answers but to look for each other, the clueless teenagers embark on a journey that changes the way they look at life. Although the premise of 'Your Name.' (or 'Kimi no Na wa.') has few similarities to 'Words Bubble Up Like Soda Pop,' fans who are looking for a heartwarming story with a unique twist should give the former a shot.
4. Whisper of the Heart (1995)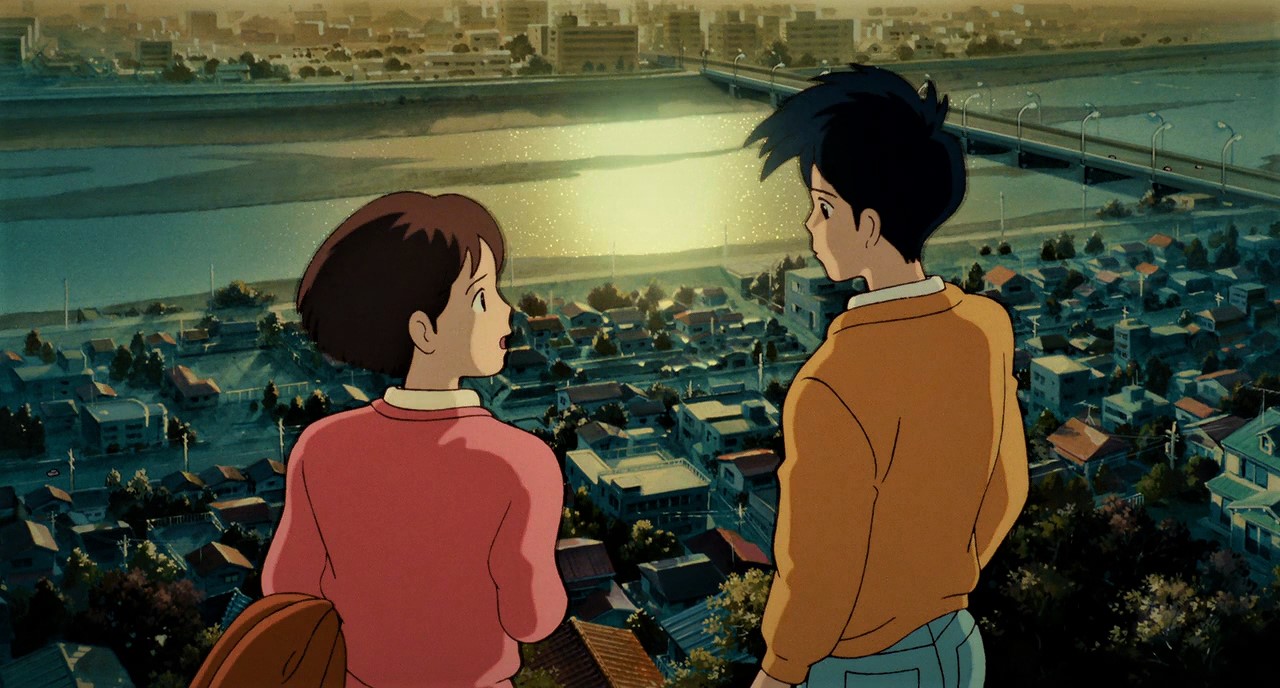 Shizuku Tsukishima, an ordinary 14-year old teenager, discovers that a boy named Seiji Amasawa has a somewhat similar taste in literature to her. Unlike most people, she decides to look for this boy and luckily find him in an antique shop. The two immediately hit it off, but when Seiji shares his dreams and aspirations with her, Shizuku feels an emptiness in her heart.
She realizes that she has found her true calling and, with Seiji's help, embarks on a quest for self-discovery. If you wish to stick to the themes of love and self-discovery while also exploring some of the classic anime movies from the 90s, then you should probably add 'Whisper of the Heart' to your watchlist.
3. The Garden of Words (2013)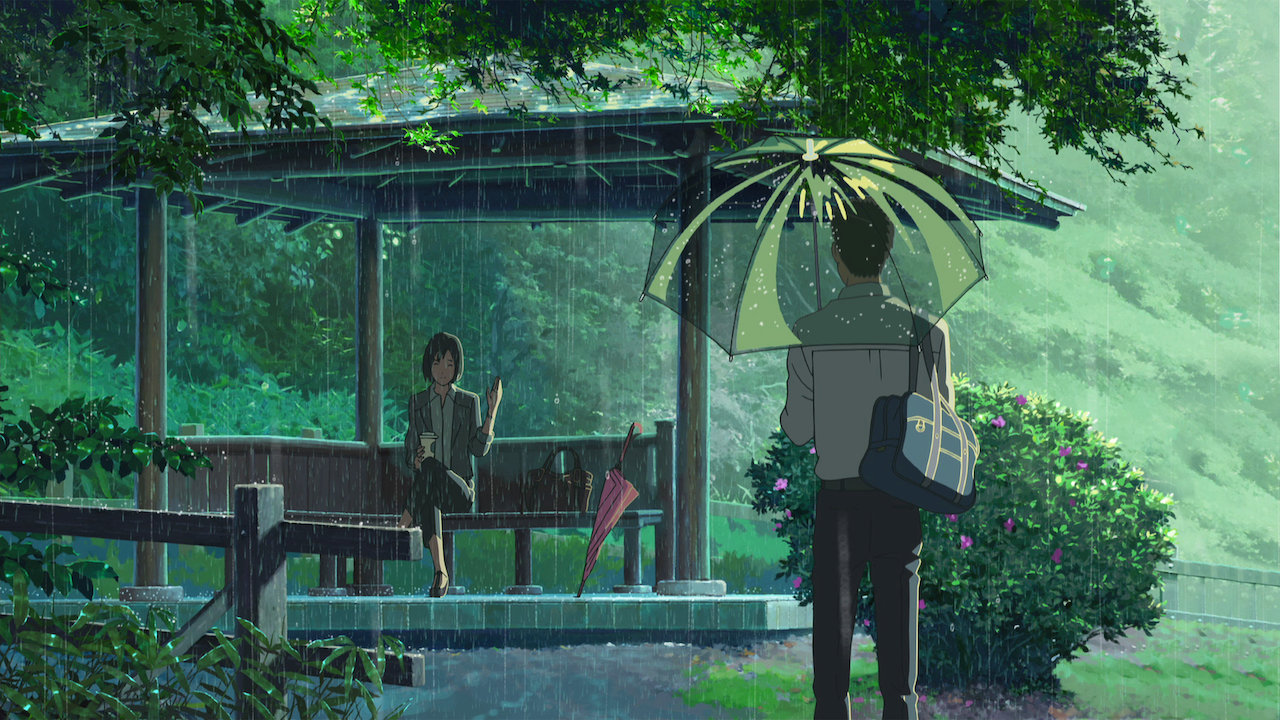 Takao Akizuki, an aspiring shoemaker, meets a beautiful woman named Yukari Yukino in a garden. She instantly draws his attention, and two begin to talk after Takao offers to make her shoes. Their rendezvous soon becomes a routine, and they continue to meet throughout the rainy season. However, Takao and Yukari's personal struggles soon begin to cast a shadow on their relationship, and by the end of the rainy season, they realize that they will have to take a tough call. 'The Garden of Words' recounts a heartening story of love that fans of 'Words Bubble Up Like Soda Pop' should not miss out on.
2. Josee, the Tiger and the Fish (2020)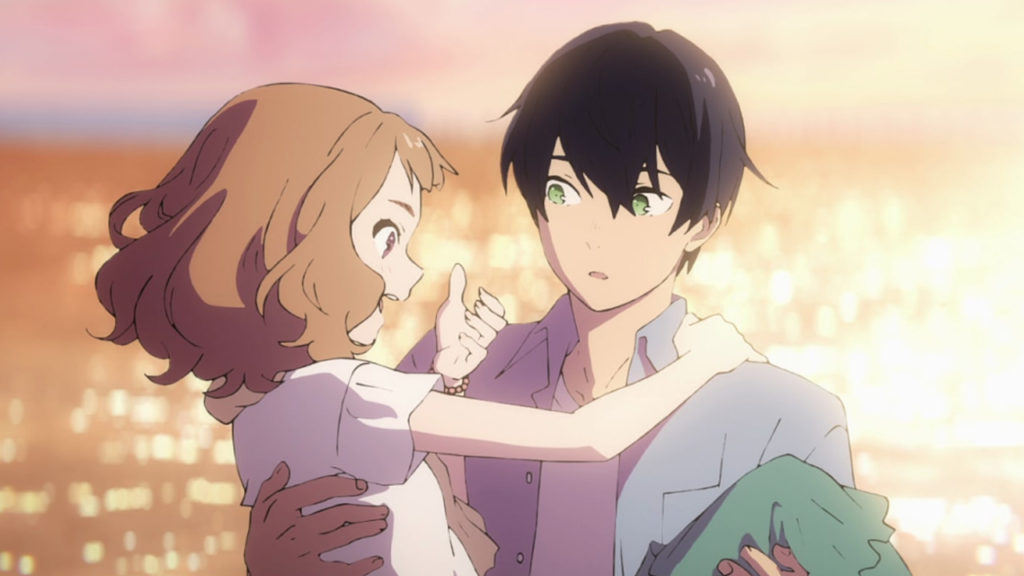 The coming-of-age romantic film follows Tsuneo, a college student with the dreams of diving in tropical waters in Mexico and studying abroad. Sadly, he doesn't have enough money to chase his dreams, so when a woman offers to hire him to look after her paraplegic granddaughter named Josee, Tsuneo does not think twice.
Little does he know that he will end up forming a deep relationship with Josee, and the two together will help each other find more meaning in their lives. 'Josee, the Tiger and the Fish' is a heartwarming of self-discovery and love that fans of 'Words Bubble Up Like Soda Pop' will definitely love.
1. I want to eat your pancreas (2018)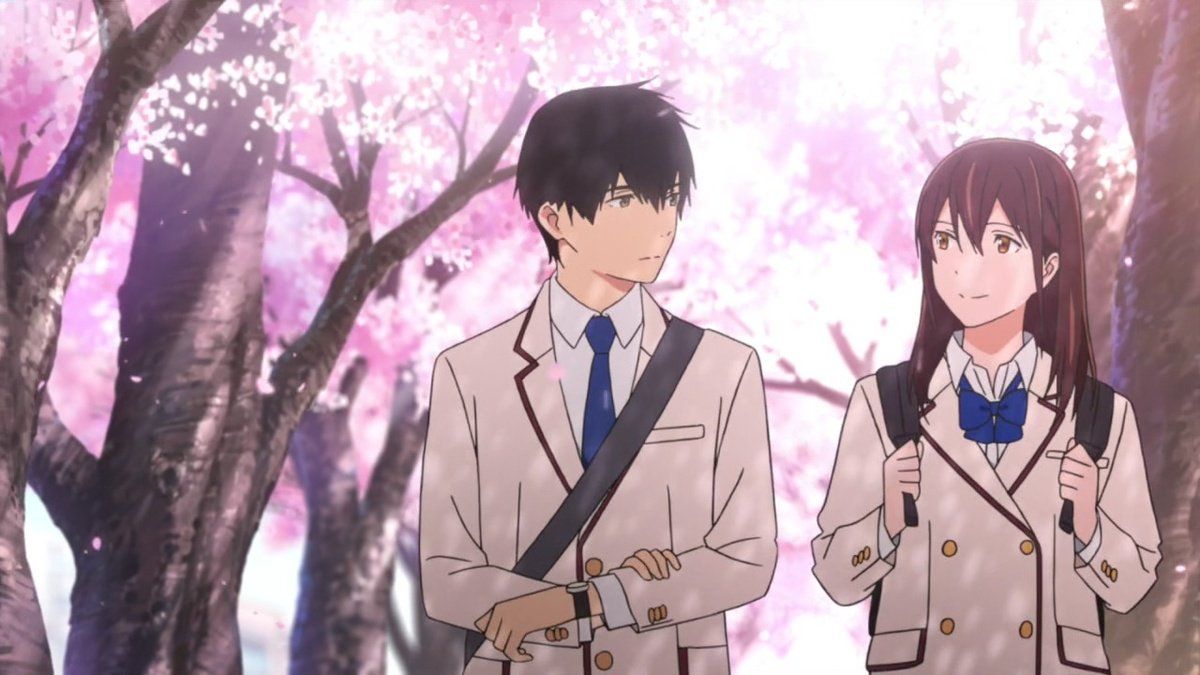 'Kimi no Suizou wo Tabetai' or 'I want to eat your pancreas' follows Haruki Shiga, an introverted and aloof protagonist whose life revolves around books. One day he comes across the secret diary of his classmate Sakura Yamauchi titled "Living with Dying." For some reason, she chooses to share that she suffers from a terminal pancreatic illness and will not live long.
Although Haruki is initially unperturbed by her condition, over time, when the two get to know each other, he learns to savor each moment truly and falls for her. People who love Cherry and Smile's story will probably enjoy 'I want to eat your pancreas' as well since the protagonist in both go through a similar journey of reflection and change.
Read More: Best Romance Anime