The swinging sixties. A golden era for the Hindi film industry or Bollywood, as we know it today. The fifties were a roaring success. 'Mother India' had just missed the Oscars by a whisker. And a nation, which had just gotten a decade younger after a long period of struggle, was raring to go all out. Film making or rather the story telling was getting fine-tuned with some great ideas, backed by some really creative auteurs. Stories were woven, which constantly challenged the social barriers and norms. Music became the medium to echo the philosophical musings of poets. Technically, the films became superior as the directors dared to venture into unknown territories. In short, sixties became the paving stone of films that defined Bollywood. We, at The Cinemaholic, went into the deep vaults to rank twenty best Bollywood films of the sixties. It was tough to chuck out a few personal favourites but eventually we ended up creating a list of movies that shaped up the future of Hindi film industry. A shout out to those films, which were equally brilliant but couldn't be on this list. So gear up. Here is the list of top movies of Bollywood of the 1960s
20. Dharmaputra (1961)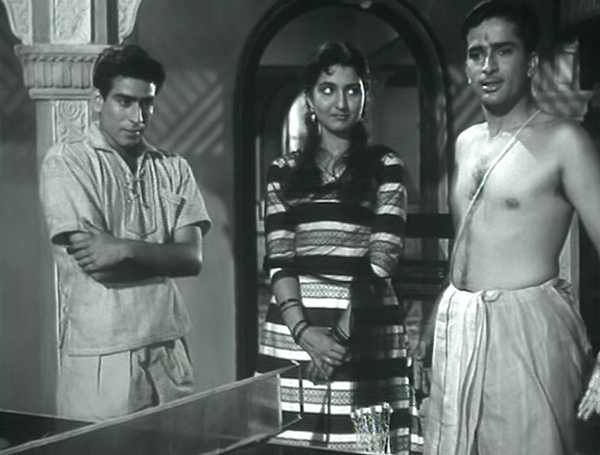 In times like these, when intolerances due to religious differences are on peak, 'Dharmaputra' would have been an apt film to showcase. Dillip, a staunch fascist and leader of a fanatical group, advocates against a certain religion and its followers. He wants them to leave the country. But fate has its own trick to play and the Dillip's past is revealed as the progeny of a couple, belonging to the same religion, against which he has raged a war. The late Shashi Kapoor played the young Dillip. The songs were written by the poet Sahir Ludhianvi, who himself was a crusader of social causes. Awarded with the national award for best film, 'Dharmaputra' was directed by a young Yash Chopra, who went ahead to make many romantic movies, but never another political film, for the backlash it received from fringe groups, due to the portrayal of riots.
19. Dosti (1964)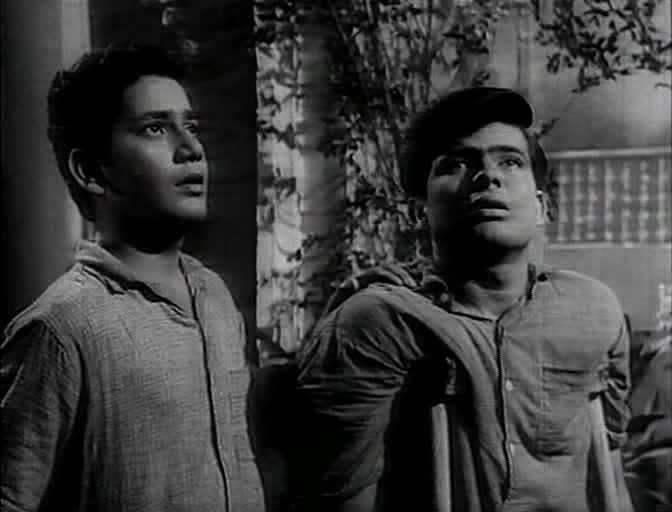 At times, there are films with no famous stars but still manage to win hearts. 'Dosti' is one of those films. In the times of popular heroes such as Dillip Kumar, Dev Anand and Raj Kapoor, Tarachand Barjatya took a calculated risk of making a film with relatively unknown actors. Remake of the 1959 Bengali film 'Lalu Bhulu', it tells the story of two friends, one blind and one crippled. Fate brings them together and tests their friendship by putting them through hardships. Told with simplicity, this film managed to touch the chords of the audience. The music directors Laxmikant Pyarelal duo came to prominence with this film and won many accolades for the soulful songs such as 'Chahunga Main Tujhe Saanjh Savere' and 'Meri Dosti Mera Pyaar'. With no known stars, this film went on to win many awards.
18. Gumrah (1963)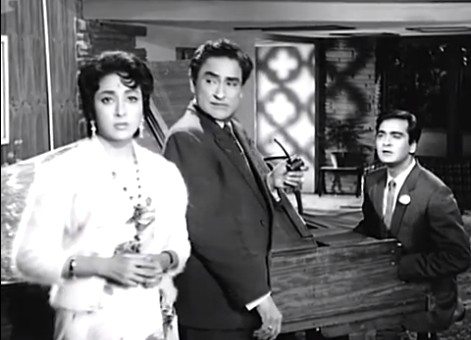 'Gumrah' was way ahead of its time, as it forced the viewer to introspect the human psyche about the way it perceived extra marital affairs. A woman who is torn between her duties to her husband whom she married under difficult circumstances and her true love. While the director B R Chopra eventually succumbed to the social norms of the time and filmed the ending in a more conventional way, the movie itself is thought-provoking. One of the major highlights of the movie is the poetry of Sahir Ludhianvi. The lyrics of 'Chalo Ik Baar Phir Se Ajnabi Ban Jaye Hum Dono' has been woven in such a manner that it gives goosebumps even today. Starring Ashok Kumar, Mala Sinha and Sunil Dutt, it is one of the career highlights of Shashi Kala who garnered rave reviews for her vamp act.
17. Mere Mehboob (1963)
If you favour love stories set in the time of 'Adab' and 'Tameez' roughly translating to etiquette and manner of the old world Lucknow, then this is the film for you. A young poet falls for a girl in veil. All he could see is her eyes but he becomes fascinated with them. As most candy floss love story does, the lovers eventually be together after much hullabaloo. The story tries to draw notice to social norms and stigma attached with courtesans. It's a saccharine sweet love story, with sets full of grandeur and some fine dialogues. Starring Rajendra Kumar, Ashok Kumar and Sadhna, 'Mere Mehboob' is also known for its song of the same name, famously sung by Mohammed Rafi and created by Naushad.
16. Sangam (1964)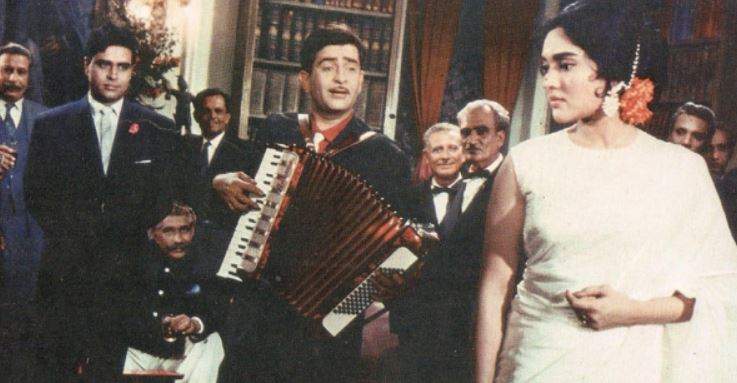 Some say it's Raj Kapoor's magnum opus. Some disagree as they feel it's a convoluted story. But 'Sangam' caught everyone's fancy with its exotic shooting locales and melodious music. It tells about three people, Gopal, Radha and Sunder and their trysts with love and friendship. Sunder and Gopal are best buddies and while Sunder is head over heels for Radha, she is in love with Gopal, which he is not able to reciprocate it equally, thanks to his undying allegiance to his friend Sunder. As fate would have it, Sunder and Radha get married but Sunder starts suspecting Radha of having an affair with his friend. Love and jealousy cannot go hand in hand and subsequently the movie ends on a dramatic note with Gopal committing suicide. This film went on to become one of the most successful films of Raj Kapoor. The songs, conducted by Shankar Jaikishan went on to become chartbusters, including the soul strirrer 'Dost Dost Na Raha'.
15. Ram Aur Shyam (1967)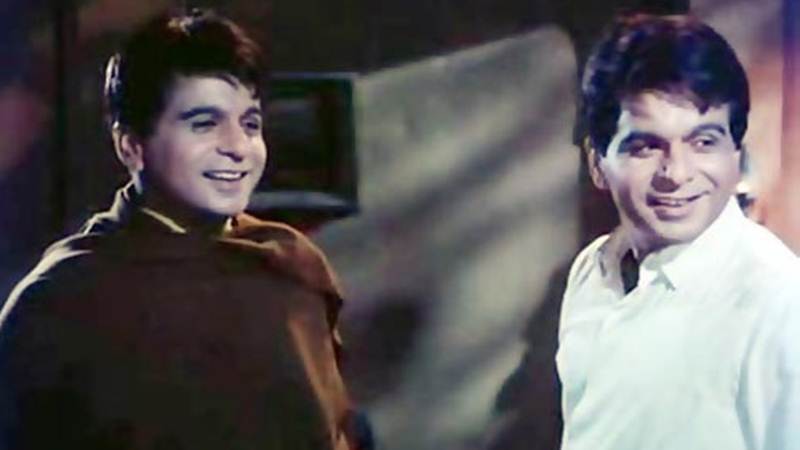 'Ram Aur Shyam' is the story of twin brothers, separated at birth, brought up in totally different environments. One becomes timid, the other brash. By twist of fate, the brothers take place of each other and tables turn. The brash brother makes life hell for the people around him, whereas the coy brother surprises everyone by his calm and serene nature. Dillip Kumar, who was synonymous for his tragedy acts, surprised everyone with his comedy. As the brash brother as well as the shy one, he showcased the depths of his acting ranges. By his own admission, the script of 'Ram Aur Shyam' allowed him to experiment with different personas of a single man. The music, created by Naushad was a hit with the masses. The trend of the long lost lookalike brothers was started by this film, though it's not the first Hindi film to feature double roles, 'Kismet' being that one. Later, many films adopted this template and became hits too.
14. Waqt (1965)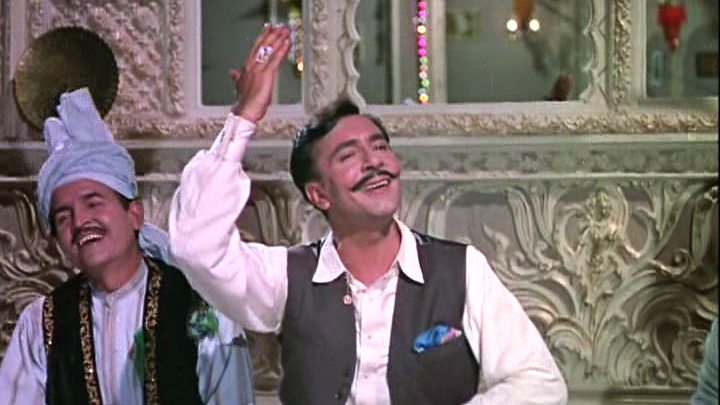 Hindi cinema's first multi starrer and the first movie to set the trend of the formulaic, tried and tested method of long lost brothers. 'Waqt' is the story of a rich man and his family who get separated as an earthquake hits the town. Over the years, the brothers are brought up in different circumstances and just like fate had separated them, it again brings them together in a court of law. The movie is based on the premise that only time controls our fates. The movie had some of the biggest stars of that time, Balraj Sahani, Raj Kumar, Sunil Dutt, Shashi Kapoor, Sadhna and Sharmila Tagore. The music and lyrics were by Ravi and Sahir Ludhianvi respectively and together they spelt magic. 'Agey Bhi Janena Tu' and 'Ae Meri Zoharzabeen' went on to become ageless classics.
13. Upkar (1967)
Apparently, the then prime minister of India, Lal Bahadur Shastri had urged Manoj Kumar to make a film on his slogan, 'Jai Jawan, Jai Kisan'. But 'Upkar' is more than just a propaganda film. It speaks about the two of the pivotal personnels, that hold a nation steady. The valiant ones who protect it from enemies and the feeders, who harvest food so people can eat. As a subtext, the theme of city vs village also comes into picture. The movie also starred Pran in a supporting character Malang Chacha, who was famous for his villainous roles. 'Upkar' had some great music by Kalyanji-Anandji duo. 'Mere Desh Ki Dharti' and 'Kasmevaade Pyar Wafa Sab' can still be heard everywhere on radio. 'Upkar' cemented Manoj Kumar's image as a champion of patriotic causes and he was popularly called 'Bharat Kumar'. Unfortunately, this label stuck to him as his subsequent films on similar theme kept bombing. All said and done, 'Upkar' turned out to be the biggest film of the year 1967.
12. Jab Jab Phool Khile (1965)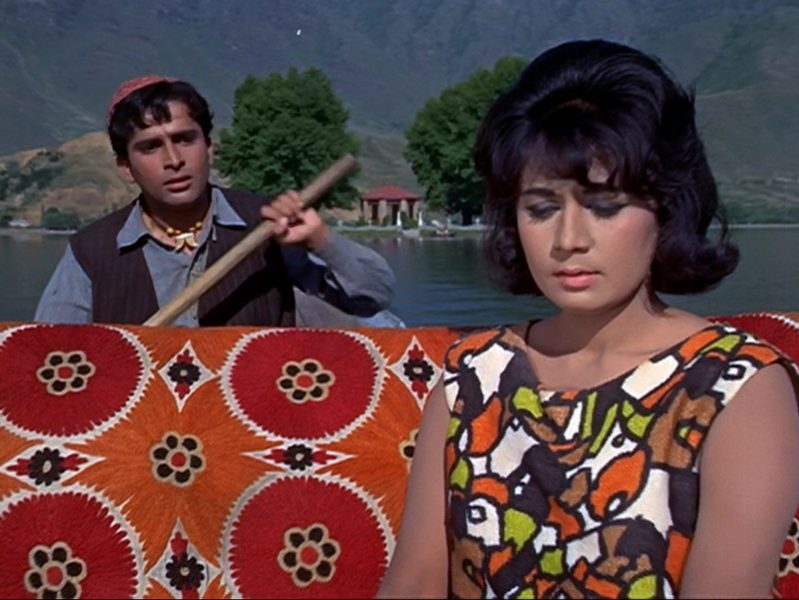 Perhaps todays cinema lovers won't believe in the simplicity, with which 'Jab Jab Phool Khile' is told. Rita, a rich heiress is charmed by the honesty of Raja, a boatman on a houseboat in Kashmir and they fall in love. Rita's scheming father agrees to the match, on one condition that Raja has to be socially upgraded. This creates a furore between the couple, as the difference of social status becomes a barrier between the two. Rest of the film forms the crux as how they forget their differences to stay together. The music played a bigger role in its success, with Mohd. Rafi churning out some great songs such as 'Pardesiyon Se Na Ankhiyan Milana' and Lata Mangeshkar with her soulful yet sultry rendition of 'Yeh Samaa'. The fresh pairing of the charming Shashi Kapoor and beautiful Nanda also appealed to the audiences. A simple tale of a modern city bred girl, falling in love with a simpleton boatman in a picturesque Kashmir, went on to become the biggest blockbuster of the year 1965.
11. Bees Saal Baad (1962)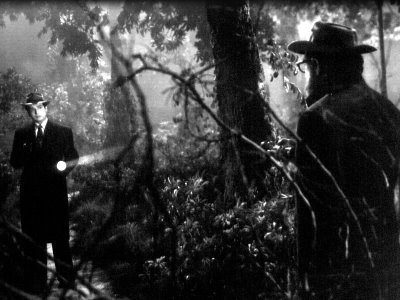 Twenty years after the death of his father, a young man arrives at Chandangarh, the land of his ancestors. Local legends talk about a vengeful soul who's after the family of this young man for raping her years ago. When multiple attempts start on his life as well, the man starts investigating into this mystery. While he's at it, a mysterious voice singing 'Kahin Deep Jale, Kahin Dil' lures him towards a foggy swamp, where his ancestors had died. Is the revenge trail still on? What is the reason behind the giant paw? Inspired from Sir Arthur Conan Doyle's novel, 'The Hounds of Baskerville', director Biren Nag's 'Bees Saal Baad' set the cash register ringing by the phenomenal performance of the lead actors Biswajeet and Waheeda Rehman, a spine chilling script and haunting music.
10. Gumnaam (1965)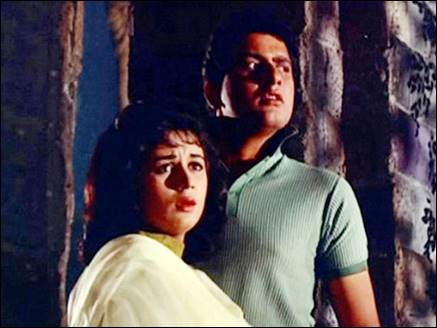 The fact that Agatha Christie is a genius, that's a foregone conclusion. But to do justice to her one of the best works is a different ball game altogether. Based on her bestseller, 'And Then There Were None', 'Gumnaam' went on to become the one of the best thriller movies of Bollywood. A group of people become stranded on an island, and before they could figure out the reason behind it, one by one they start to die. A motley group, led by Manoj Kumar start to investigate these murders but all they can find is a clue to the next murder and someone singing a haunted tune of 'Gumnaam hai koi…'. A classic whodunit is what this film is and remains a favourite even after so many years. The mysterious circumstances, the eerie island and murders are evenly matched by a supreme Mehmood act, especially in the song 'Hum Kaale Hain Toh Kya Hua'.
9. Junglee (1961)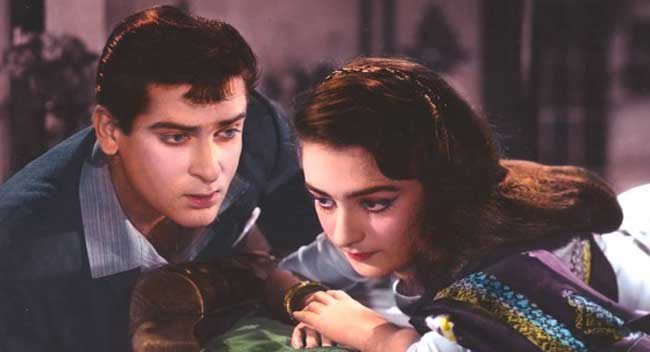 A film that gave Shammi Kapoor his wild, rebel 'Yahoo' image. An upright, rigid son of an equally rigid mother comes back after being educated abroad. Upon finding her younger sister's budding romance with a lowly office staff, the mother-son duo decide to take her away to Kashmir, on a trip. Here he comes across the daughter of a local doctor, who is a yin to his yang. He's stern, she's compassionate. He's rigid, she's carefree. With her, he discovers an exuberant side of his persona and he goes 'Yahoo'. The lighthearted comedy was superbly supported by some fine melodies, crafted by Shankar Jaikishan. Also starring a beautiful Saira Banu in her debut film, this movie became a blockbuster.
8. Sahib, Biwi Aur Ghulam (1962)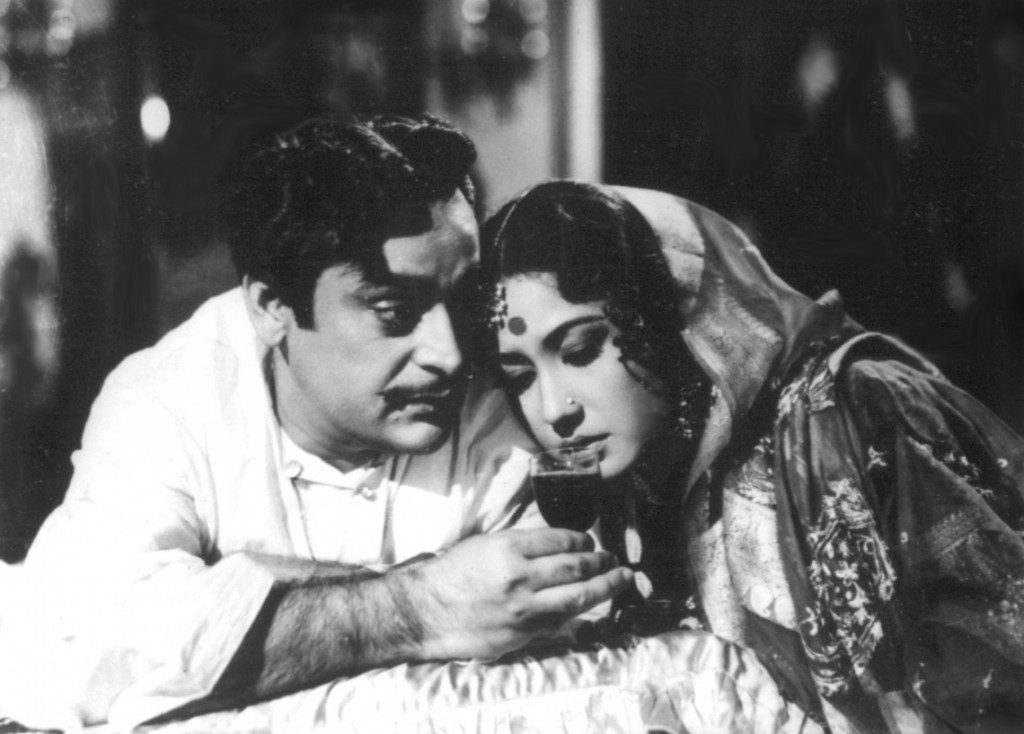 Based on the original Bengali novel 'Saheb, Bibi, Golam', this film talks about various aspects of human character. The movie centres around a lonely wife, her philandering drunk husband and a sympathetic outsider, through whose eyes, the viewers see an opulent but collapsing Zamindaari system in advent of the British colonialism. The wife, played by Meena Kumari, in desperation, takes to drinking so that she could be near her husband. This movie highlights the plight of a lonely woman, in seek of compassion. Directed by Abrar Alvi, this movie was rumoured to be directed by Guru Dutt himself, because of the indelible stamp of tragedy that is constantly seen in Guru Dutt's work. Guru Dutt played Bhootnath, the sympathetic along with Rehman as the husband. The music was by Hemant Kumar, featuring the haunted melody, 'Na Jaao Saiyan'.
6. Teesri Manzil (1966)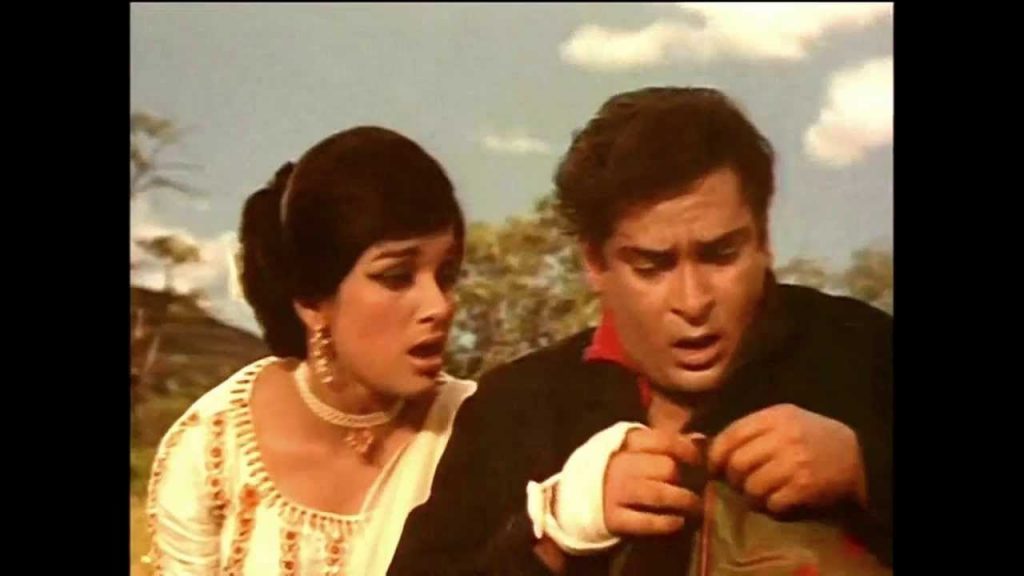 'Teesri Manzil' is an important film of the sixties for two reasons. First, it brought back the genre of murder mysteries. Second, it gave music a new face – RD Burman. RD had already been assisting his father, the great SD Burman in his films, but 'Teesri Manzil' was RD at his best. Chartbusters like 'Oh Haseena Julfowaali' and 'Oh mere sona' have become timeless classics. Shammi Kapoor, plays the central character Anil, a drummer, who also goes by his stage name Rocky. In a apparent suicide-turned-murder, Rocky's name comes up as the prime suspect. In a game of cat and mouse, it seems someone is hellbent on framing Rocky for the murder of a girl, falling to her death from the third floor of a hotel. Shammi Kapoor, who was known as the Indian Elvis, was literally electric in his performance as Anil/Rocky. Directed by the brilliant Vijay Anand, 'Teesri Manzil' is a noir, in the disguise of a musical murder mystery.
5. Bandini (1963)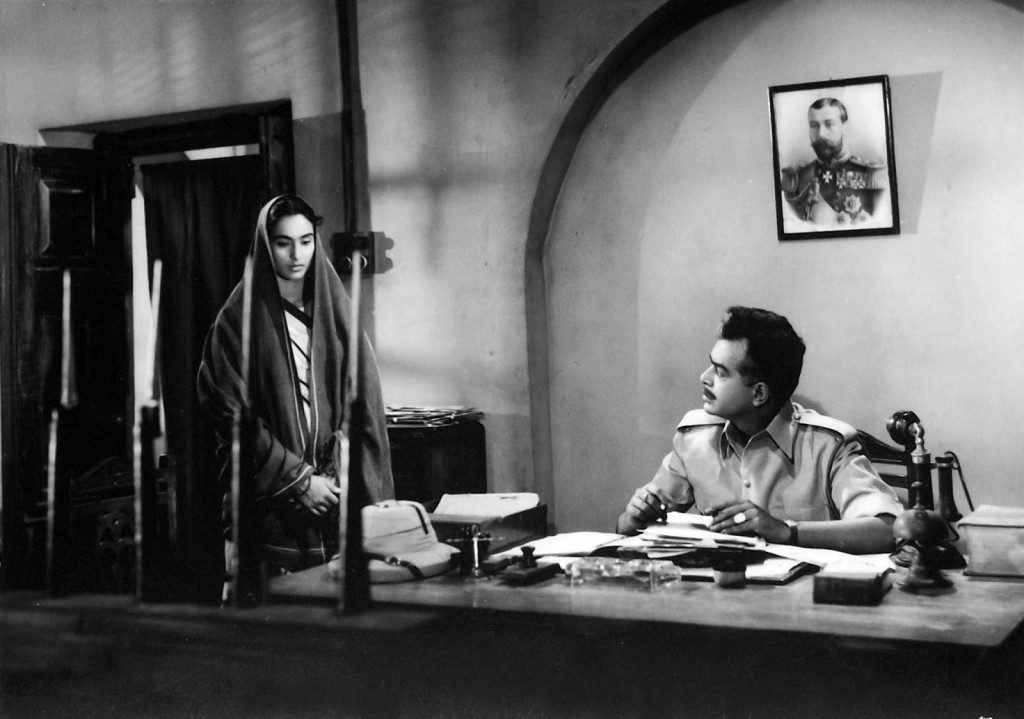 While the world burns around her, a woman picks up her strength and fights against all odds. The world sees her fighting for survival, but in reality she fights for herself, her dignity and above all for equality. Bimal Roy's 'Bandini' is the story of one such woman, who fights against the society for her right, when the society itself puts her in shackles. This film starred Nutan as the protagonist Kalyani, ably assisted by Ashok Kumar and a very young Dharmendra. The melodious tunes, were crafted by the maestro S D Burman, assisted by his soon-to-be-famous son R D Burman along with the beautiful lyrics of Shailendra and a very young Gulzar. Songs such as 'Mera Gora Ang Layile', 'Mere Saajan Hai Uss Paar' and 'Oh Jaanewale Ho Sake Toh Laut Ke Aana' brought alive the joy and the pain of Kalyani. 'Bandini' won the national award for best picture in the year 1963.
4. Jewel Thief (1966)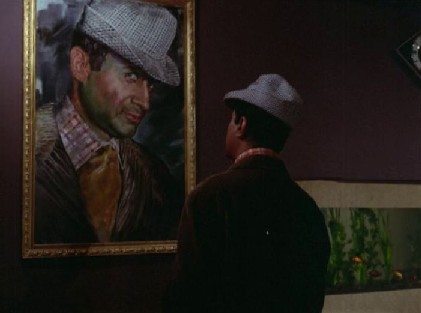 An ordinary man is labelled as a mastermind behind many jewellery heists. The reason being his face, to be identical as the jewel thief. When every evidence points towards him, he sets on a mission to clear his name and plays an undercover agent to infiltrate the gang. Eventually when the secret is revealed, along with him, we the viewers are left spellbound. Fifty years since the movie was released, but we still marvel at the brilliance of director Vijay Anand, who took us for a ride while looking for the real Jewel Thief. One of the major highlights of the film was the ageless music by SD Burman. The playful 'Aasman Ke niche', the seductive 'Raat Akeli Hai', the soulful 'Rulake Gaya Sapna Mera' and the climatic suspense revealing piece 'Hoton Main Aisi Baat', the entire soundtrack was brilliant. Starring Dev Anand, Ashok Kumar, Vaijayantimala and Tanuja, 'Jewel Thief' was way ahead of its time.
4. Aradhana (1969)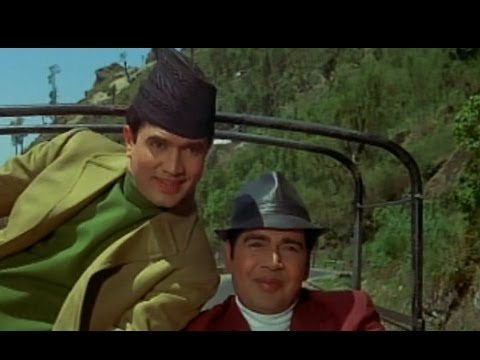 A swing of head with a mischievous smile that stole millions of hearts and made woman swoon. Rajesh Khanna had arrived with a bang with 'Aradhana'. A pilot, after promising to marry a young lady, dies in a plane crash. The girl, now pregnant leaves the town. With a cruel twist of fate, she ends up in prison for her son killing a man in self defence. Years pass and the mother yearns for her son. After much drama, mother and son unite, culminating in a happy ending. Rajesh Khanna played a double role of both father and son and garnered rave reviews for his chemistry with Sharmila Tagore in this film. Though the story of the film depicts the hardship faced by a woman in her journey and how she maintains her dignity, in times of misfortune, it was Rajesh Khanna who won laurels. The movie was blessed with melodies, crafted by SD Burman that remains favourite till date. The combination of Rajesh Khanna and Kishore Kumar began with this film and went on to create many such soulful gems.
3. Padosan (1968)
The movie, that took the advice 'Love Thy Neighbours' a little too seriously! 'Padoson' tells us the story of Bhola (played by Sunil Dutt), a village simpleton who is in love with his neighbour Bindu (Played by Saira Banu). Upon finding her fondness for music, Bhola, who himself is musically imbecile, seeks help from Guruji, a musician. Soon Bindu falls for the 'musically talented' Bhola, who in reality lip syncs to the singing Guruji from the background. Hilarity ensures as a 'rock off' between a Tamilian Mehmood and Bhola-Guruji combo blows your mind. But like all stories, one day Bindu comes to know about this and breaks up with Bhola. Rest of the film is about how Bhola patches up with her. Some fine music and a crazy and zany Kishore Kumar; they don't make comedies like these anymore!
2. Guide (1965)
To say Vijay Anand's 'Guide' is just another film, is a mistake. Based on R K Narayan's eponymous novel, it's a tale of one man's ambitions, love, insecurities, jealousy and eventually redemption. Raju, a tourist guide comes in contact with Rosie, a married woman, who's unhappy partly because of her uninteresting husband's treatment towards her. Over the time, Raju helps Rosie to get over her grief, come out of a painful relationship and indulge herself into her greatest passion, dancing. But fate does have other plans. Insecurities and mistrust creates barrier between the two, which separates them from each other. Enriched by some timeless melodies by SD Burman such as 'Gaata Rage Mera Dil,' 'Kaaton Se Kheench Ke Yeh Aanchal', 'Piya Tose Naina Lage Re', 'Tere Mere Sapne' every song of 'Guide' are a music lover's delight. Critically acclaimed worldwide, 'Guide' has become a cult classic.
1. Mughal-e-Azam (1961)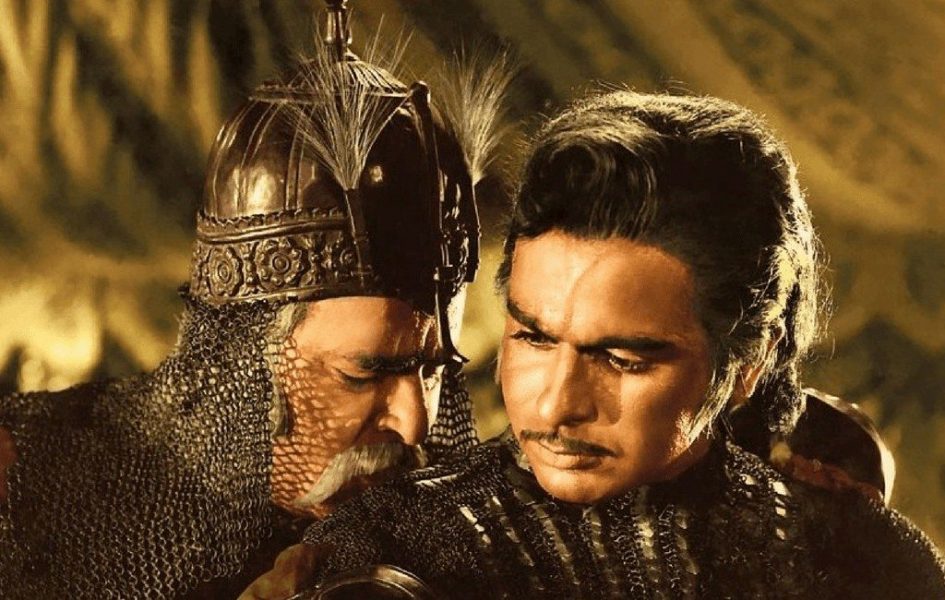 K Asif's magnum opus and one of the most memorable movies of the sixties, is 'Mughal-e-Azam' which roughly translates into the emperor of the Moghuls. 12 years in The making, designed lavishly on the princely budget of 1.5 crores, a spectacular battle sequence, a palace made of mirrors, famously known as the Sheesh Mahal, everything the audience held in awe. 'Mughal-e-Azam' tells a fictional account of the feud between emperor Akbar and his son prince Salim, who later came to be known as Jahangir, over his affair with a courtesan Anarkali. Upset with his son's choice of life partner, Akbar sentences her to death by burying her alive in the walls. It's a simple love story, which depicts themes such as lovers uniting against parental pressure, the social norms working against a match between a prince and a servant girl. In order to create the music, along with Naushad, many stalwarts of Indian classical music performed as singers and played instruments. Actors like Prithviraj Kapoor, Dillip Kumar, Madhubala gave performances of their lifetime. Fifty decades have passed since the film has released but it still manages to fascinate the viewer.
Read More: Best Bollywood Movies of the 1950s