NBC's 'Dateline: Fallen' features the disgraced pastor Arthur Burton "A.B." Schirmer, who was found guilty of murdering both his wives, Jewel and Betty Schirmer, within a span of about a decade in Pennsylvania. While he seemed to initially escape the clutches of the law, his heinous crimes soon caught up with him. The episode features interviews with his children, church members, and investigators to portray an accurate picture of the complex events. So, who is A.B., and where is he now? Let's find out.
Who is A.B. Schirmer?
Arthur Burton "A.B." Schirmer, 20, studied at Messiah College in southeast central Pennsylvania when he met and married his first wife, Jewel Verta Behney Schirmer, in 1968. The newlywed sang at the annual Rawlinsville Camp Meeting in southern Lancaster County in 1975, and he was appointed as the pastor of Bainbridge and Marietta United Methodist churches from 1975-78. Their 31-year-old marriage gave birth to three children — Amy Wolfgang, Julie Campbell, and Micah Schirmer.
The daughters, Amy and Julie, described A.B. as a loving individual who was "good at understanding how to comfort people." They added, "He was counseling women who were very vulnerable." His longtime friend and associate, Darryl Cox, also recounted, "A.B. was our friend, are confident he was just an all-around good guy." According to the children, their parents had a loving marriage and moved to Lebanon in southeast central Pennsylvania when he was transferred to Bethany United Methodist Church in 1978.
However, an unforeseen tragedy struck on April 23, 1999, when A.B. returned home from an afternoon jog to find his 50-year-old wife lying unconscious at the foot of the basement stairs. She was rushed to the Penn State Milton S. Hershey Medical Center, where she succumbed to her injuries on April 24. The 50-year-old pastor told the Lebanon County Sheriff's investigators that Jewel was vacuuming the church parsonage when she tangled her feet in a Shop Vac electrical chord and tumbled down the basement stairs to suffer from her fatal injuries.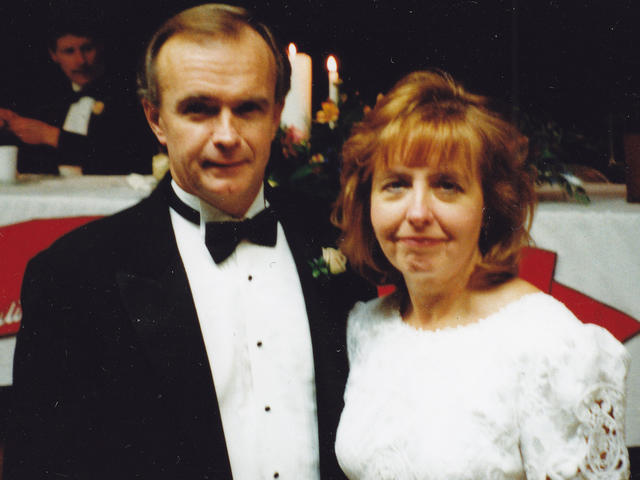 Though the medical examiner ruled the cause of her death as undetermined, the authorities did not press any criminal charges due to a lack of evidence. A.B.'s children recalled their father was lonely and sad after Jewel's death until he met and married 49-year-old music teacher Betty Jean (née Shertzer) Schirmer in 2001. He was transferred to the United Methodist Church in Reeders, an eastern Pennsylvania town in Monroe County, in 2001. Amy recounted, "They just seem like they were best friends. It really seems they had this closeness."
However, the happiness did not last long when Betty succumbed to her injuries from a terrible motorcar accident on July 15, 2008. According to reports, A.B. was driving her to get treatment for her jaw pain when a deer jumped in front of their vehicle. The pastor swerved the car and lost control before it hit a guardrail along State Route 715. Again, the death seemed to be under mysterious circumstances, but A.B. evaded another investigation when he cremated the remains before the police could conduct an autopsy.
Where is A.B. Schirmer Now?
A.B.'s daredevil luck eventually ran out when Joseph Musante shot himself in the pastor's office on October 29, 2008. After the investigators launched a probe, they were shocked to learn he took his life after learning A.B. was having an affair with his wife, Cynthia Musante. Joseph's sister, Rosemarie "Rose" Cobb, wrote a letter to the United Methodist Church requesting an investigation based on the suicide and alleged affair. Joseph's daughter, Samantha Musante, also recounted how she discovered the fling in early 2008 on the show.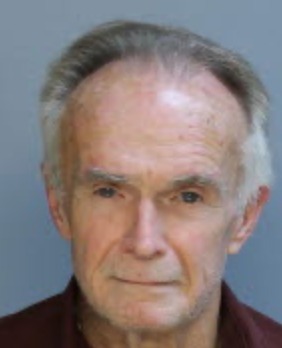 She alleged she was a teenager then and had grown suspicious after seeing her mother spend too much time with the pastor. Samantha secretly went through Cynthia's phone to find steamy text exchanges between the two and confronted A.B. through a fake email. However, the minister soon found out, and she recalled how he and her mother admonished her and told her they were "only friends." After the authorities learned about the affair, they re-opened their investigation into Betty's death.
Meanwhile, the erstwhile bishop of the Eastern Pennsylvania Conference of the United Methodist Church, Peggy A. Johnson, filed a complaint against A.B. The disgraced pastor was forced to surrender his ministerial credentials in November 2008. By then, he and Cynthia were having a full-blown romantic affair, and he joined a three-person evangelical singing group called "Beroean." The authorities collected damning evidence against A.B., and he was placed under arrest in Tannersville, Pennsylvania, on September 13, 2010.
The show noted A.B. and Cynthia were engaged, as the pastor was incarcerated without bail in the Monroe County Correctional Facility. The authorities also re-opened the probe into Jewel's death and found evidence of her death being a homicide. However, his children publicly supported him in 2012 after he was charged with both homicides. They stated, "We are deeply saddened and disappointed by the false accusations and allegations that have been waged against our father."
The statement continued, "He is a compassionate and gentle man who would never harm anyone. We love and support him completely and know he is innocent of all charges." A.B. was sentenced to life without parole in early 2013 after being convicted of first-degree murder and evidence tampering in Betty's killing. He also pleaded no contest to third-degree murder charges in Jewel's demise and was sentenced to additional 20 to 40 years in September 2014. A court turned down his appeal in 2019, and the 75-year-old is incarcerated at the SCI Greene.
Read More: Jewel and Betty Schirmer Murders: How Did They Die? Who Killed Them?