There are actors, stars, icons and legends. And there are those who die in a movie fighting the good fight thus leaving the audiences heartbroken and transforming watching a movie to an unforgettable emotional experience. Killing off the main character in a movie is an age-old formula to extract awe and shock form the viewers but it is still effective to this date. So let's celebrate the actors who die in order to save a movie from drowning by putting together a list.
10. James Franco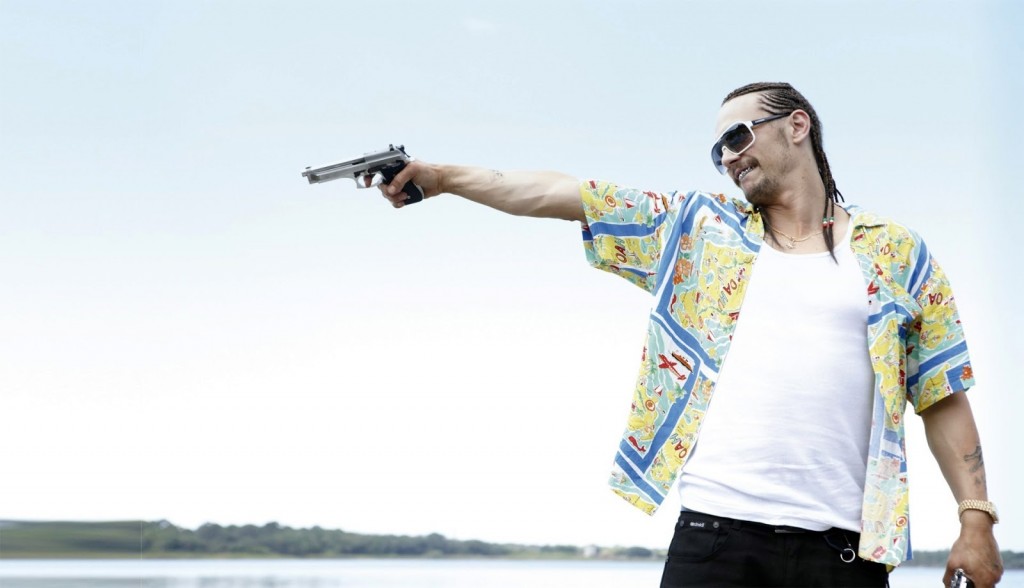 If you take a deep look into James Franco's filmography you will realize that he is a rule breaker who is constantly trying to outdo and reinvent himself as an artiste. He picks up roles in films – 'James Dean', 'Milk', '127 Hours', 'King Cobra', and 'The Disaster Artist' – which many actors won't even dare to touch. The American media has labeled him an icon, a sex symbol and a game changer and everyone agrees to it. The best thing about him is that he understands art and gets the nuances of the character that he plays on-screen. There can't be a better candidate to kick start our list of actors who has filmed maximum number of dead scenes than Franco. With seven on-screen deaths so far he proudly occupies the bottom position (pun not intended) in this list.
9. Christian Bale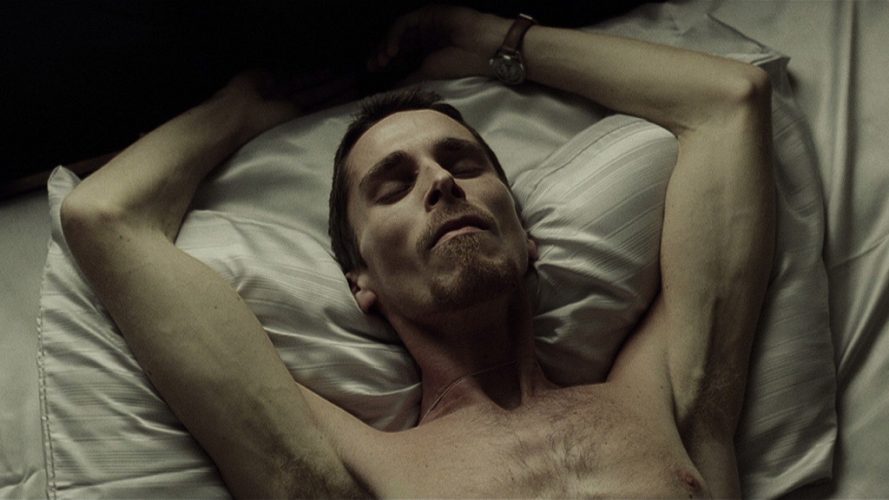 He is famous for undergoing extreme physical transformations to fit into a role. He is as versatile an actor can get and disguises himself completely in his screen roles. For someone who started out as a shinning child actor he has not only survived Hollywood and the press but have also successfully made his way into the A list. He has earned his position among the Hollywood greats with his roles in Christopher Nolan and David O. Russell movies including a supporting actor Academy award for 'The Fighter' (2010). However he is in this list for a completely different accomplishment. Apart from being a celebrated actor and star he also a damn good record of dying in movies. Out of his eight screen deaths the one from 'The prestige' stands out the most for having the right amount of suspense, anticipation and drama.
8. John Travolta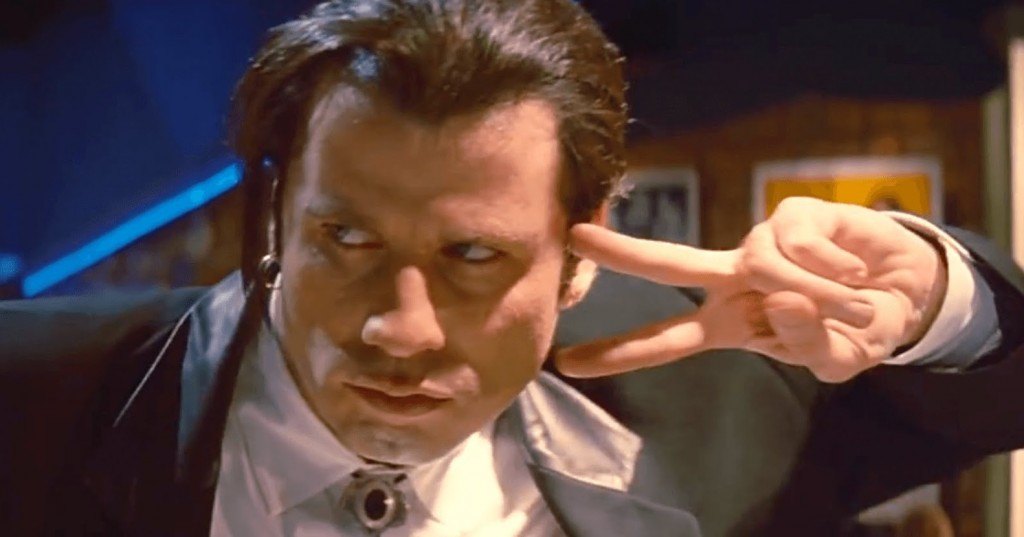 The best way to describe John Travolta's career is 'on again off again'. At his peak he was nominated for an Oscar and danced with Princess Diana at the White House and in his lowest he was accused of being unfaithful. The long and short of it is that he is an undeniable force in American pop culture. He revived his career in the 90s with films like 'Pulp Fiction' and 'Face/Off' and very recently he also earned himself an Emmy nomination. To put it in a very simple manner; the main reason he is in the list is due to the number of times he has died in his films. The count so far is at eight. His unceremonious death in a car flip caused by the telepathic lead in 'Carrie' is both funny and silly, and therefore all the more memorable.
7. Jack Nicholson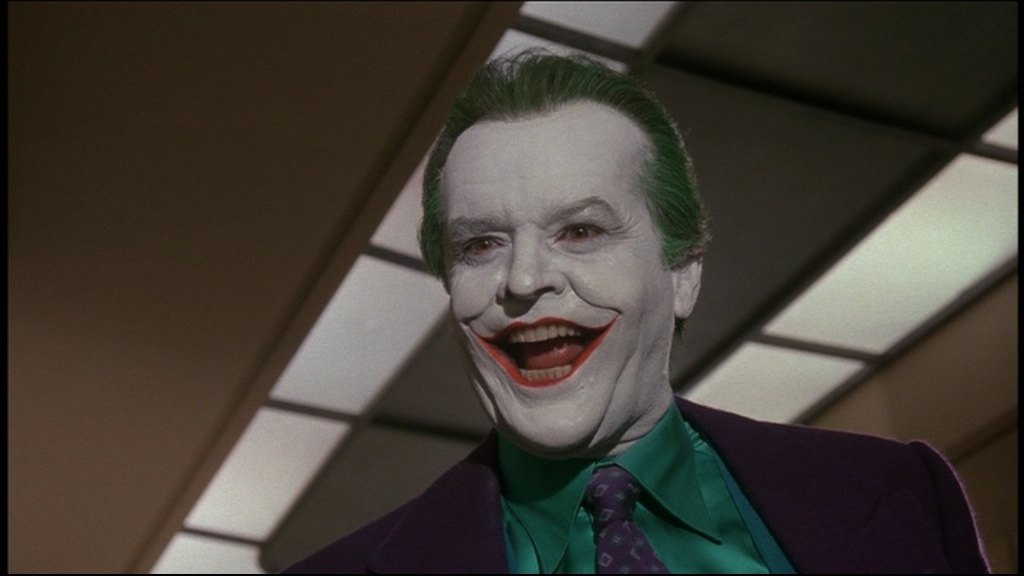 Who can forget Jack Nicholson freezing to death in Stanley Kubrick's 'The Shining'? The shocked look on his face concealed many things than it revealed. Words can't even begin to justify his skills as an actor; the three acting Oscars and twelve nominations speak for themselves. And to think of it that he has done just over 60 films in his 60 year long career is a sign of his meticulousness and resourcefulness as an artiste. Some of his best films like 'One Flew Over the Cuckoo's Nest', 'Batman' and 'The Departed' have one thing in common – his character dies as the film reaches its end. His on-screen death count amounts to a total of nine and let's just say that he signs off in style.
6. Al Pacino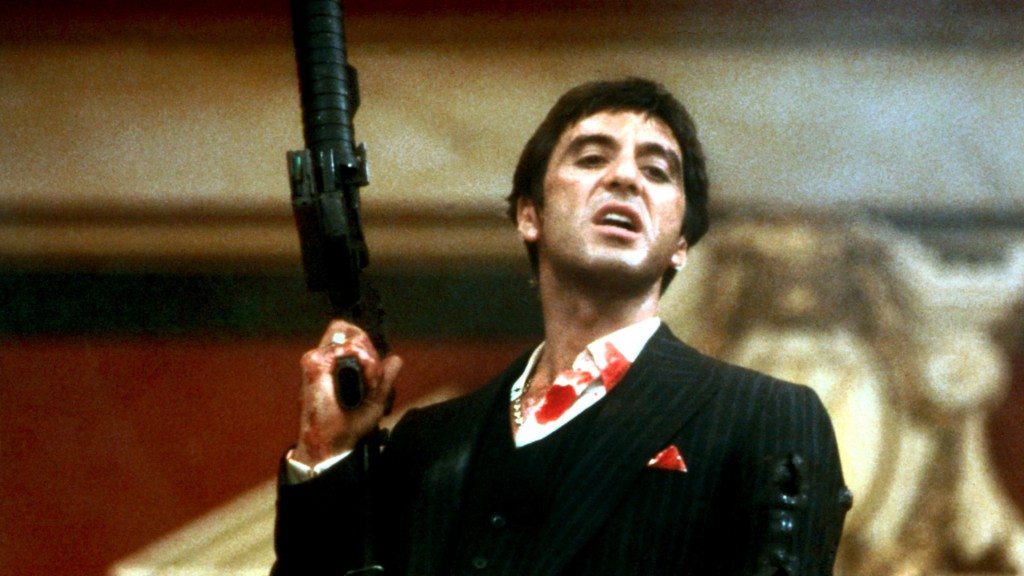 His turn as Michael Corleone in 'The Godfather' series is just a reminder of how illustrious his film career is. As an actor he didn't shy away from playing roles that challenges masculinity and societal norms. He deserves all the accolades that he got not just as an actor but also a filmmaker worth talking about. Like all the others in this list he also has a penchant for dying on-screen. He has an impressive resume of death scenes but the death of Tony Montana in 'Scarface' takes the cake. Some other significant films in which he misses the finishing line are 'Donnie Brasco', 'Carlito's Way' and 'The Godfather Part III'.
5. Leonardo DiCaprio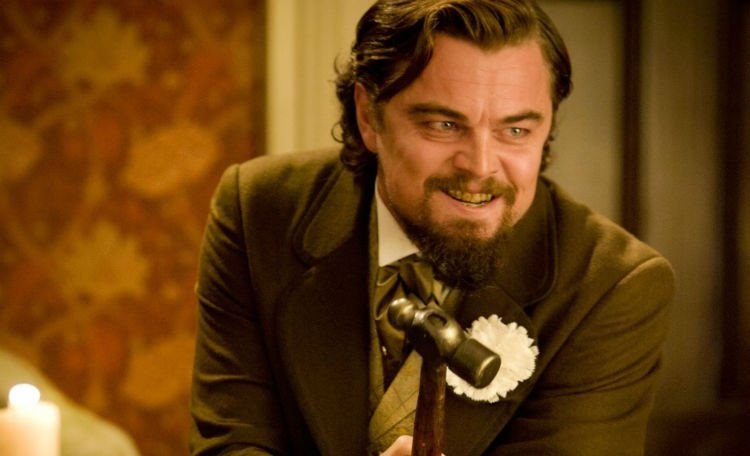 His death scene in 'Titanic' can still spark up a debate regarding whether he could have been saved or not, whether there was enough place for two on the wooden panel that saved Rose (Kate Winslet). And there are of the course the numerous memes that goes along with it. He is one actor who will do anything to entertain his audiences. Take 'The Revenant' for example where he fought a bear and slept inside a dead horse. One can write books on his process of method acting and study it carefully but no one can imitate his effortless brilliance and effervescence. When he finally won an Oscar after closely missing out on many opportunities the world celebrated along with him and his Oscar winning speech is the stuff of legends. His death count on-screen so far is nine and given his choice of roles the number is definitely going up in the near future.
4. Johnny Depp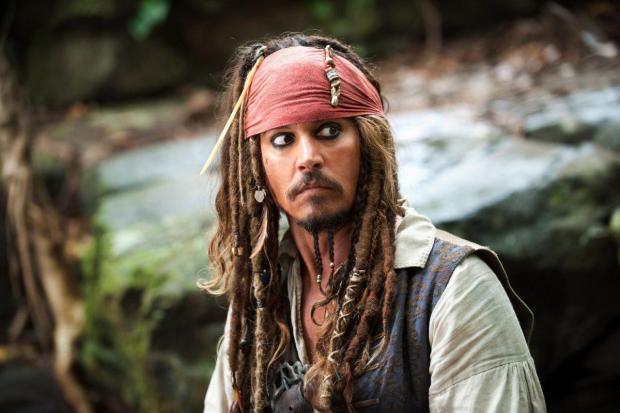 His name is synonymous with blockbuster entertainers. The length to which he goes to look perfect for a part is simply commendable. His films are fun in the strictest sense of the term which is why he is such a fan friendly superstar. Some of his most iconic roles like 'Captain Jack Sparrow' and 'Sweeney Todd' are not just mere characters but emotions that bind cinema lovers together around the world. There is an inherent whole heartedness in almost all his screen roles that is an exceptional quality for an artiste to posses. Actors like Depp have kept the concept of movie star alive with their larger than life persona and which is why it is so difficult to see him bite the dust or lose a battle in a film, even though it is just make belief. Depp is quite up there as far as movie-deaths are concerned, eleven to be exact.
3. Brad Pitt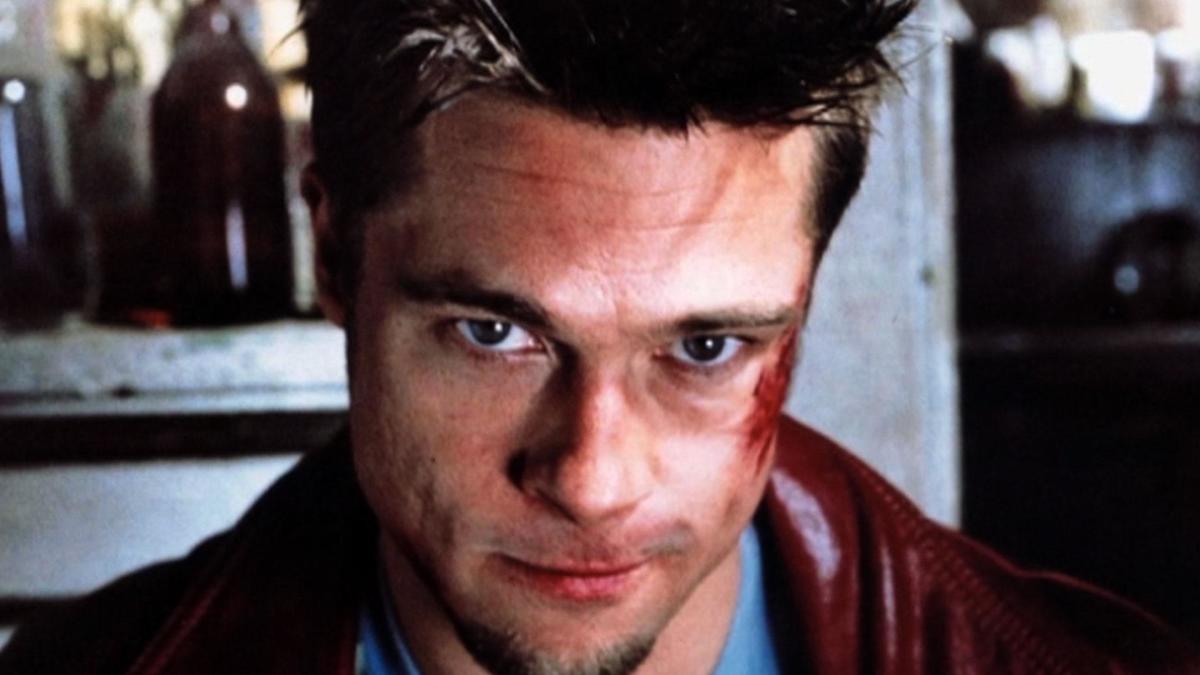 Brad Pitt's journey from being a sunshine boy to a sex symbol to a serious star is both inspirational and meteoric. Award winning movies, gorgeous women as better half and adoration of millions; Pitt seemed to have it all. With age he is only getting better like a fine wine and a lot of women out there will agree that the salt and pepper look suits him very much. Today he is not only a megastar but also an established producer with two Academy awards under his belt. With such accomplishments behind him it's a bit odd to feature him in list such as this but here also he doesn't disappoint. With 12 deaths he occupies the third position.
2. Bruce Willis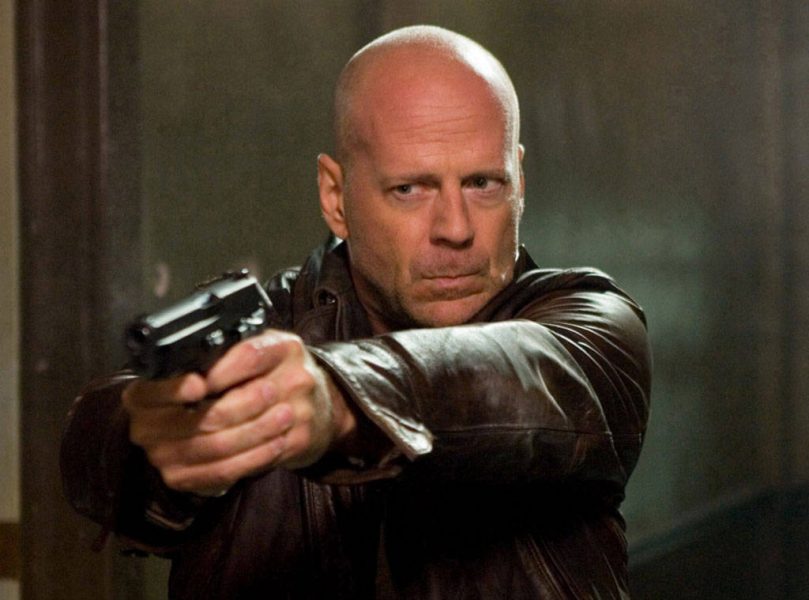 Bruce Willis is a definitive action star with box office clout to boast of. He is the only actor whose presence in this list doesn't raise eyebrows. After all he kicks ass of the baddies on a regular basis and there is a very good chance that he also has take the blow sometimes which can at times prove to be fatal. He has played the savior so many times in his career that it was almost a shock to see him portraying an already dead man in M. Night Shyamalan's 'The Sixth Sense'. The best thing about him is that even at the age of 62 he is still sticking to action rather than playing middle aged or grandfatherly roles which makes a contender for the ultimate action movie star. His on-screen death count so far is at an impressive 19.
1. Robert De Niro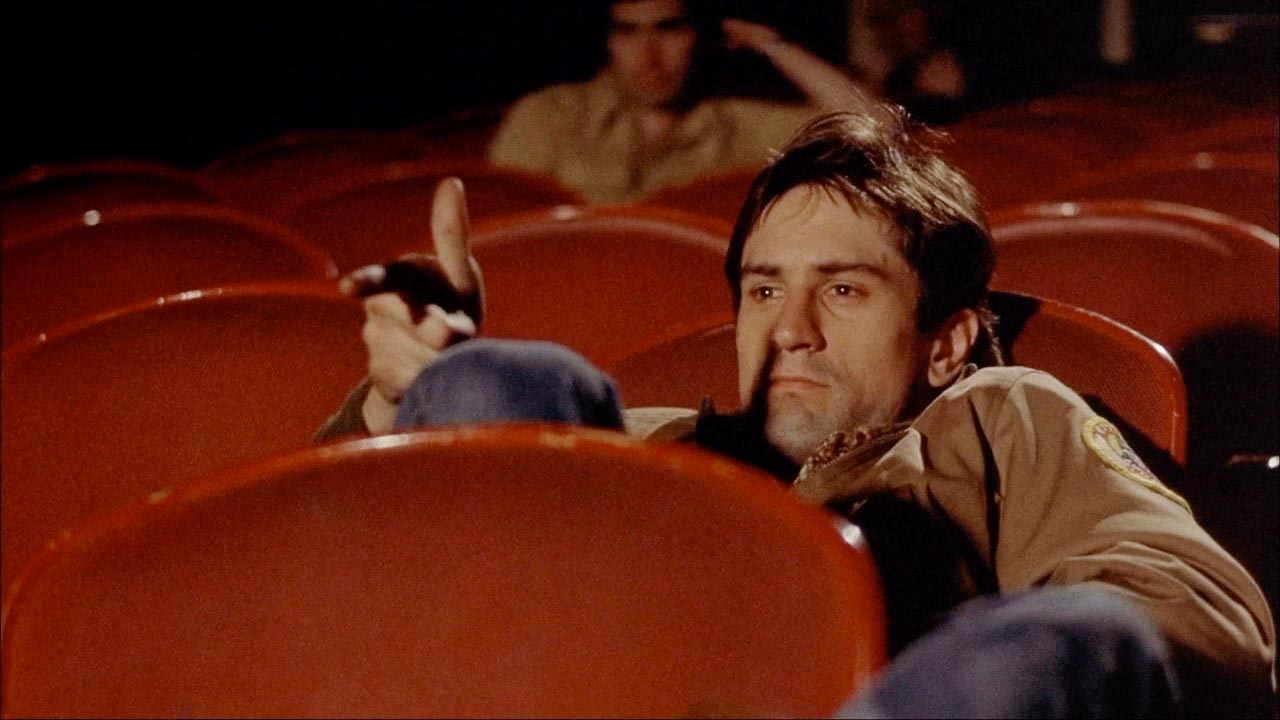 De Niro might have graduated into playing the dirty grandpa to twenty something actors on-screen but his magnetic screen presence is still intact. The Robert De Niro of the 'Taxi Driver' and 'The Godfather 2' that the world fell in love with has still some tricks up his sleeve. He levels with Bruce Willis in the number of screen deaths but occupies the top slot because of his old world movie star appeal. He has seen Hollywood change in front of his eyes but has managed to carve out a place for himself in this ever evolving film industry. Most importantly the audience still wants to see him. His upcoming collaboration with Martin Scorsese in 'The Irishman' might take his already successful career to a new direction.