'Akuma Kun,' the highly anticipated anime series, will release on November 9, 2023, on Netflix. Based on the manga series of the same name written and illustrated by Shigeru Mizuki, 'Akuma Kun' revolves around the eponymous boy (Ichiro Umoregi) who aspires to create the perfect society for humanity in which people will realize their true potential and live happily. Akuma Kun sets out to fulfill his dreams with the assistance of his demonic helpers.
Mizuki's three-volume-long manga was originally published by Toshansha between 1963 and 1964. Two other versions of the manga were released between 1966 and 1967 and between 1970 and 1971. Mizuki went on to release several other versions of the manga in the following years until the 1990s.
Since its publication, Mizuki's source material has been adapted into a 26-episode live-action series that aired between 1966 and 1967 and a 42-episode anime series that aired between 1989 and 1990. The anime series led to the development of two anime films — 'Akuma-kun' and 'Akuma-kun: Youkoso Akuma Land e!!,' released in 1989 and 1990, respectively.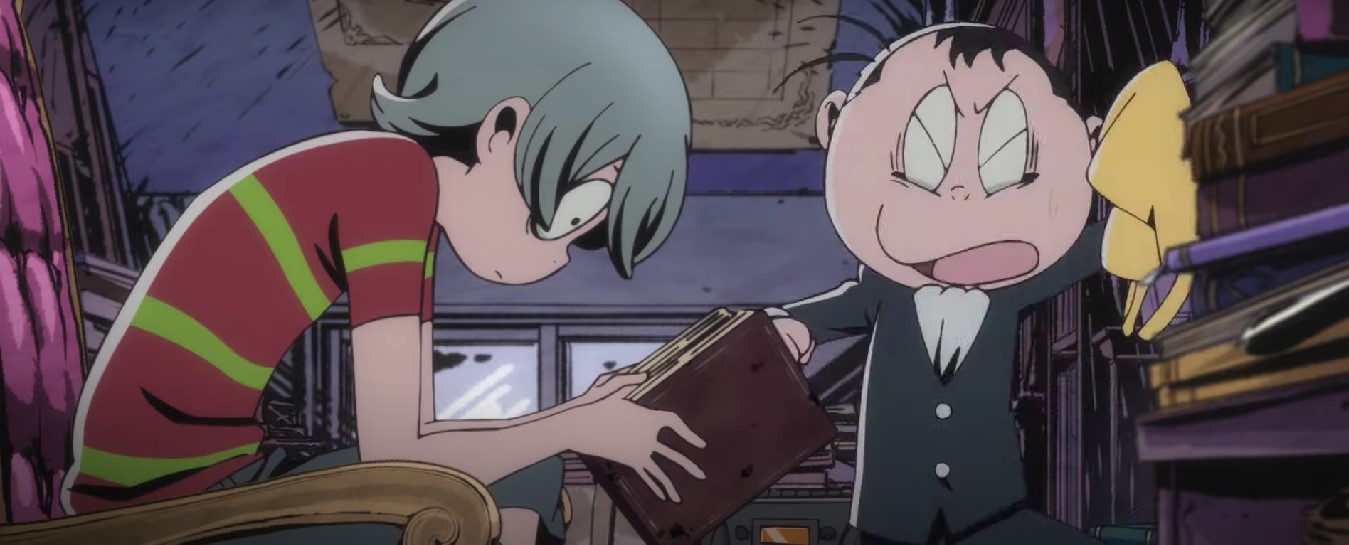 Junichi Sato, who previously directed the 1989 anime series and the two anime films, helmed the ONA, which is set three decades after the 1980s anime. Yuuko Mita and Toshio Furukawa return from the 1980s anime to lend their voices to Akuma I / Shingo Umoregi and Mephisto II, respectively. Yuuki Kaji voices Ichiro, while Furukawa also lends his voice to Mephisto III. The project has been developed as a collaborative effort between Encourage Films and Toei Animation. Daichi Nagatomi produced the series, with Fumitoshi Oizaki serving as the series director and Hiroshi Ohnogi handling the scripts.
Born on March 8, 1922, in Osaka, Osaka Prefecture, Japan, Mizuki led a remarkable life. He demonstrated his talent for art quite early, and it developed almost simultaneously with his interest in the supernatural. However, with the advent of World War II, the trajectory of his life changed, at least temporarily. He was drafted into the Imperial Japanese Army in 1942 and stationed in Papua New Guinea. There, Mizuki experienced the horrors of war — from malaria to the loss of an arm in an explosion to the deaths of his friends. The war went on to have a deep impact on his work and is a recurring theme in a number of his creations. According to Mizuki, the Yōkai characters found in his works can only be seen in times of peace, not war. Moreover, he developed these entities without any particular aspects that could connect them to a specific ethnicity or race, allowing them to represent the potential of humanity. He passed away on November 30, 2015, at age 93.
'Akuma Kun' is one of the four "big projects" slated to be released to celebrate Mizuki's 100th birthday anniversary. Another project is 'Kitarou Tanjou: Gegege no Nazo,' an anime film set in the 'Gegege no Kitarou' universe, set to premiere about a week after 'Akuma Kun.'
Read More: Best Horror Anime