Peacock's 'Meet Marry Murder: Godinho' chronicles the brutal murder of a 39-year-old mother, Aliny Mendes, in front of her young daughter, then 3, on the streets of Surrey, England, in early February 2019. While the police apprehended the perpetrator within hours of the slaying, an inquest was led into the authorities' actions in 2022 to check negligence. If you wish to learn more about the case, including the killer's identity and why they committed the crime, here's what we know.
How Did Aliny Mendes Die?
Tatiana Mendes described her sister, Aliny Dias Mendes Godinho, as "a spectacular person, with a heart full of love to give to everyone around her." Tatiana added, "She was an angel who passed through our lives. Many people didn't understand how she was able to do everything with so much magic." Aliny was a wonderful mother who cared for her four children, including a stepson, "as if they were great precious stones." She was also an exceptional cook, with Tatiana claiming it was hard to resist the flavor of her cooking.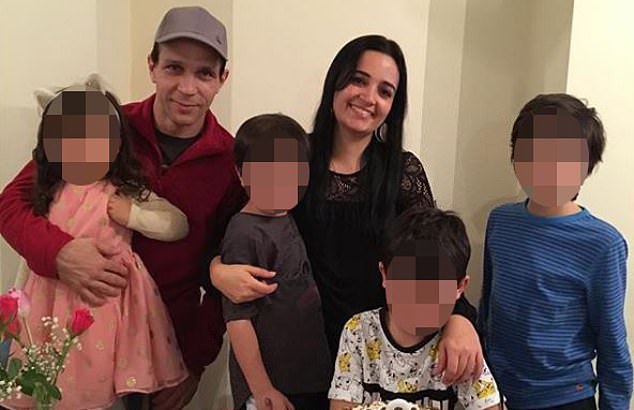 The sister added how Aliny used love as "her secret ingredient." A Brazilian native, she met Ricardo Godinho, a fellow Brazilian, at work in Belo Horizonte in Brazil in 2001. They started a relationship in March 2003 and shifted to the UK in September 2003 using a fake marriage certificate to obtain visas. According to reports, they told the immigration officers they had come for their honeymoon. After a five-year stay, the couple returned to Brazil for medical reasons in 2008. But they were back in the UK and set up a family home in Epsom in 2013.
Ricardo started his own company, Godinho Maintenance, in October 2016. The business expanded quickly while Aliny worked for a stint making pastries for events from their home. However, Ricardo, whom she relied on for money, had put them in the bin. In a December 2018 statement to the police, she stated, "He told me to stop because I was good for nothing, and I only caused him financial loss." Instead, Ricardo drafted Aliny in to help with paperwork and other administrative duties of his firm in January 2017.
On February 8, 2019, Aliny, 39, was doing the school run, and she was on London Road, Ewell, Surrey, around 3:00 pm with her youngest daughter, then 3. Suddenly, a perpetrator attacked the mother, repeatedly stabbing her with a large kitchen knife. Two of the neck wounds caused significant blood loss and proved fatal. Emergency services attended and provided extensive medical attention, but her life could not be saved. The EMTs proclaimed her dead at the scene at around 3:36 pm.
Who Killed Aliny Mendes?
According to the show, Aliny and Ricardo's relationship began disintegrating by September 2018 following a disagreement over company finances. Reports claimed he received some information that showed his business made £37,000 in profit — although he alleged he knew nothing about it. The firm was eventually struck off the Companies House Register, and Aliny claimed Ricardo blamed her. In her police statement, she stated, "He told our 12-year-old son that I had destroyed his company and we would lose everything."
Aliny claimed Ricardo had previously shown such behavior when the couple had opened a coffee shop together in Brazil. He allegedly used to spy on her through the CCTV and would appear and smash up the tables if she sold something on credit. She even alleged how he had once driven the car in front of oncoming traffic while she screamed, claiming "it was common for men to kill their wives in Brazil." After the company debacle, the couple slept in different rooms and had discussed divorce in October and November 2018.
Throughout their 17 years together, Aliny claimed she had tried to leave Ricardo many times, but he would threaten to kill her or himself. They argued constantly because he was angered by their children making noise. Reports stated he even shredded his children's Italian passports (Ricardo had Italian citizenship) on 2018 Boxing Day, fearing Aliny would move with the kids to America. Two days after 2018 Christmas, she resolved to contact the police due to his menacing threats of taking her children away to Brazil.
The following day, law enforcement apprehended Ricardo outside Aliny's friend's residence, where she had sought refuge to escape him. He informed Aliny's friend that he had reported his wife and children as missing, and shockingly, the police had divulged their whereabouts to him. However, the police declined such a possibility and claimed he had possibly tracked her cell using Find My iPhone. He was released on bail the same day but was ordered not to contact his kids except through social services. The condition was lifted on January 16, 2019.
During Ricardo's sentencing, the judge commented, "You ordered your friend to film Aliny picking up clothing items from your house after the separation. You read her emails and tracked her on her phone. A police officer gave evidence about Aliny's fear of you." Aliny had also claimed she had dreams of him trying to kill her. The prosecution alleged he planned the fatal attack throughout January and early February 2019. Mrs Justice Thornton DBE stated, "An article about a Brazilian woman killed by her husband was found on your iPhone."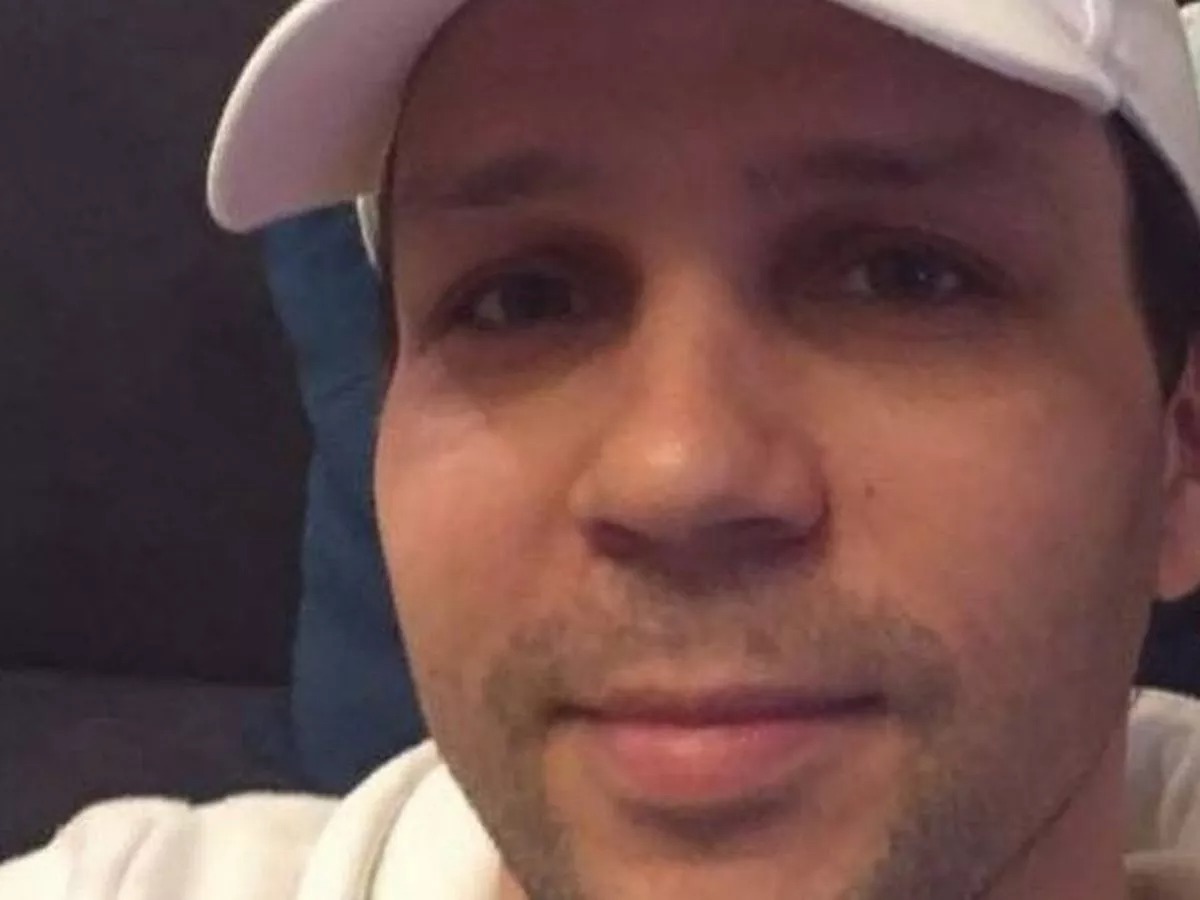 On the morning of February 8, Ricardo left his Kingston Road home, equipped with the knife that would become the murder weapon. He headed to West Vale Park in Horley for work for Godinho Maintenance before traveling to Chertsey for another work matter and then went to Ewell. He was seen on surveillance footage of an Ewell petrol station moments before he attacked his estranged wife. Stationed in his pickup truck and armed with the knife at a nearby Nonsuch Park car park, he closely monitored the bus carrying Aliny and their daughter.
As Aliny and the child disembarked the bus around 3:00 pm, he abruptly drove out of the car park, mounting the grass verge where they walked. Aliny spotted her estranged husband and cried out in fear, attempting to escape while clutching her daughter's hand. Tragically, she was seized and brutally stabbed up to seven times, even as she collapsed. He discarded the murder weapon and fled the scene in his pickup truck, with the attack lasting a mere 17 seconds. Aliny lacked defensive wounds since the ferocious attack left no time for her to defend herself.
Where is Ricardo Godinho Now?
Shortly after the brutal murder, Ricardo confessed to stabbing Aliny while speaking with friends and employees. He initially intended to surrender to the authorities, setting off for a police station, but was apprehended roughly an hour and a half after the vicious assault. On February 10, he was formally charged with murder and possession of an offensive weapon in a public place. In July 2019, he was unanimously found guilty of both charges and subsequently received a life sentence with a minimum term of 27 years.
The sentencing implied he might be eligible for parole in Britain starting from 2046, though the possibility remained subject to review or rejection. However, a new prison transfer agreement in May 2022, with a maximum sentence of 30 years, ensures Ricardo's proximity to his family in his homeland. Accounting for time served in British prisons, he is set to be released, at the latest, in 27 years. Ricardo, now in his mid-40s, remains incarcerated at HMP Woodhill in Milton Keynes and didn't attend the 2022 inquest into Aliny's murder.
Read More: Bill Ross Murder: Where Are Kimberly Ross, Justin Young, and Ashley Cook Now?