Chris Pine, known for his magnetic charm, is undeniably one of Hollywood's shining stars. Born on August 26, 1980, in the heart of Los Angeles, California, Chris comes from an acting dynasty; his parents, Robert Pine and Gwynne Gilford, were seasoned performers themselves. An early standout role saw him alongside Anne Hathaway in 'The Princess Diaries 2: Royal Engagement' (2004). But it was stepping into the shoes of James T. Kirk in the revamped 'Star Trek' film series that truly made him a global sensation. Throughout his career, Pine has proven his adaptability, diving into action-driven narratives like 'Unstoppable' (2010) and romantic tales such as 'This Means War' (2012).
Collaborations with celebrated directors and actors have only enhanced his reputation. Not just limited to films, Pine's venture into television with the noir miniseries 'I Am the Night' (2019) was equally commendable. With a career spanning diverse genres and roles, Chris Pine continues to be a force to reckon with in the entertainment world. For fans eagerly awaiting his next move after memorable performances like Steve Trevor in 'Wonder Woman' (2017), the anticipation is palpable. Here's the list of all the upcoming movies of Pine!
1. Wish (2023)
'Wish' is an upcoming animated film directed by Fawn Veerasunthorn and Oscar-winning director Chris Buck, who is known for co-directing 'Frozen' and 'Frozen II.' Set in an imaginary land located off the Iberian Peninsula known as Rosas, the kingdom is renowned as the "Kingdom of Wishes." People from all over come to Rosas to present their wishes to a magical king who promises to fulfill their deepest desires. However, the king can decide which wishes come to fruition and when. The plot revolves around a young girl named Asha, described as a sharp-witted idealist, who makes a wish so powerful that it garners the attention of a cosmic force.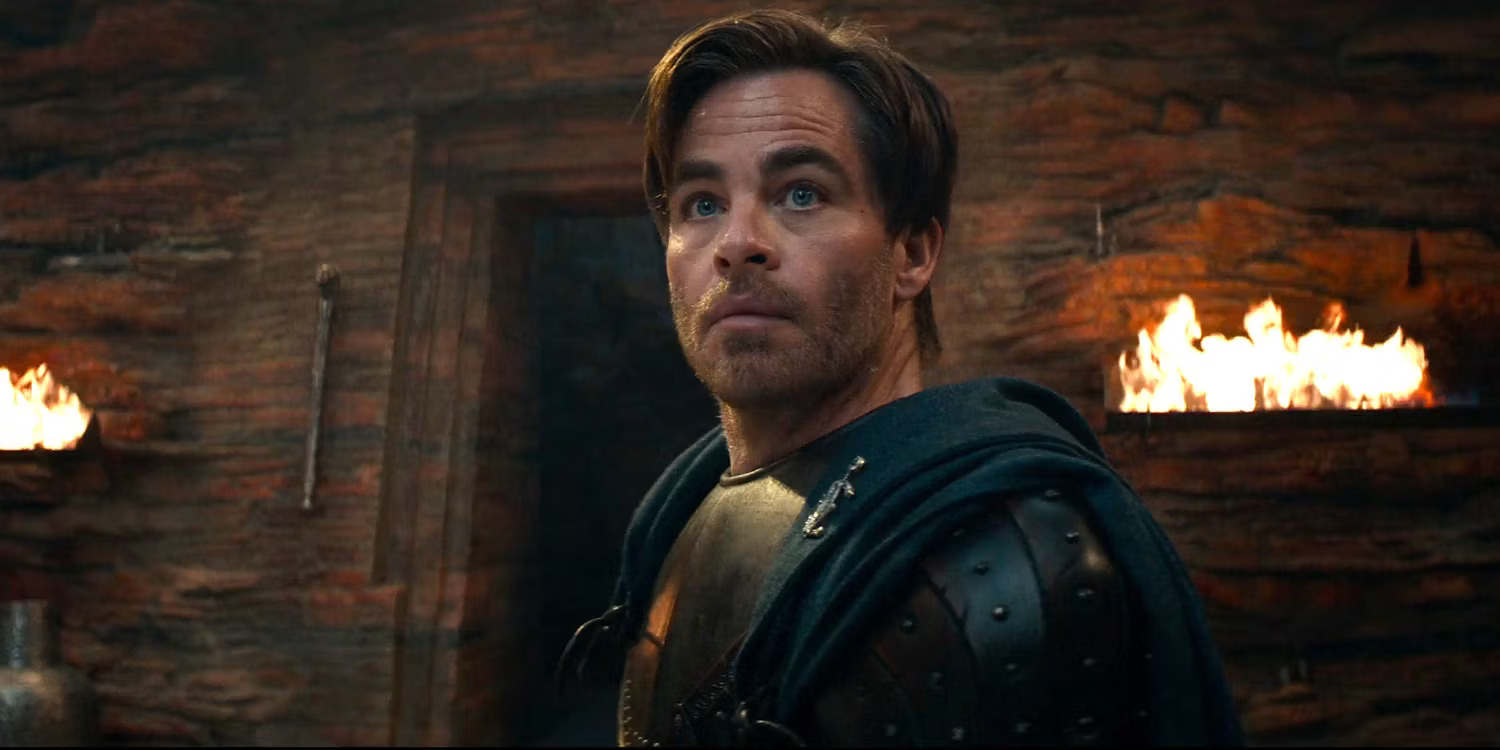 This force manifests as a little ball of boundless energy named Star. Together, Asha and Star embark on a journey to confront the ruler of Rosas, King Magnifico, to save her community. The story emphasizes the idea that when the will of a courageous human aligns with the magic of the stars, miraculous events can unfold. Chris Pine lends his voice to the character of King Magnifico. The film boasts a star-studded voice cast with Academy Award-winning performer Ariana DeBose voicing Asha, Angelique Cabral voicing Queen Amaya, and Alan Tudyk voicing Asha's favorite goat, Valentino. The score for the film is composed by Dave Metzger. 'Wish' is set to release in theaters on November 22, 2023.
2. Poolman (TBA)
'Poolman' is an upcoming comedy-mystery film helmed by the multifaceted Pine in his directorial debut. Besides donning the director's hat, Pine showcases his creative flair as he co-wrote, produced, and took center stage in the film. Set against the bustling backdrop of Los Angeles, the narrative revolves around a pool cleaner who inadvertently discovers a monumental water heist, echoing shades of the iconic movie 'Chinatown.' Darren Barrenman, Pine's character, dives deep into the intriguing layers of the water heist conspiracy.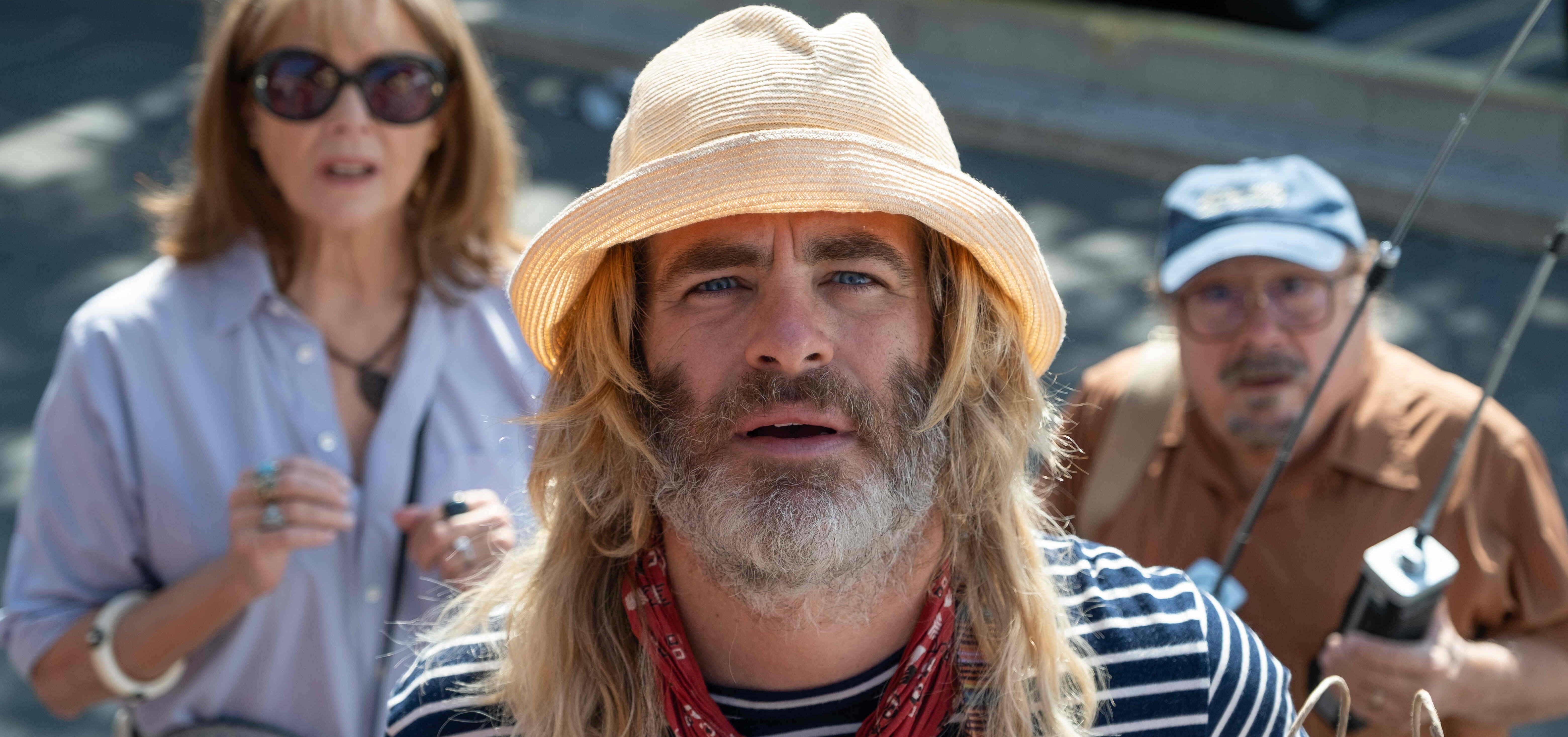 Joining Pine is a power-packed ensemble including the likes of Annette Bening portraying Diane, Danny DeVito as Jack, and Jennifer Jason Leigh embodying Susan. Other notable cast members are DeWanda Wise, Ray Wise as Van Patterson, Juliet Mills, Stephen Tobolowsky, and Clancy Brown. Interestingly, the inception of 'Poolman' stemmed from a chat between Pine and the accomplished director Patty Jenkins, who wears the producer's hat for this venture. The film premiered at The Toronto International Film Festival and BFI London Film Festival and could not garner positive reviews. The theatrical release date of the film is yet to be revealed.
3. Untitled Star Trek: Beyond Sequel (TBA)
The untitled 'Star Trek Beyond' sequel is poised to be an action-adventure film, seamlessly continuing the narrative from 'Star Trek Beyond' (2016). While the intricate plot details written by Lindsey Anderson Beer and Geneva Robertson-Dworet remain a closely guarded secret, anticipation surrounding the sequel is undeniably high. Pine, with his magnetic charisma, returns to embody Captain James T. Kirk, steering the USS Enterprise on yet another cosmic journey. Joining him in this interstellar odyssey are formidable stars such as Zachary Quinto (Spock) and John Cho (Sulu).
Zoe Saldana, Karl Urban, and Simon Pegg are rumored to portray Lieutenant Uhura, Doctor 'Bones' McCoy, and Montgomery 'Scotty' Scott respectively. Originally, the movie had a calendar mark of December 22, 2023, for its premiere. However, a shift in Paramount's plans resulted in its removal from the immediate release lineup. This turn of events coincided with director Matt Shakman's departure, who had been closely associated with the sequel since 2021 and subsequently gravitated towards Marvel Studios for their 'Fantastic Four' reboot. The film is currently in its pre-production phase.
4. Newsflash (TBA)
'Newsflash' is an upcoming historical drama film directed by Alfonso Gomez-Rejon. The film plunges audiences into the turbulent events of November 22, 1963, a date that is forever etched into American history. President John F. Kennedy was assassinated on this fateful day, thrusting the nation into mourning and chaos. The film unravels the intricacies of how major television networks, especially CBS, grappled with the onus of revealing the harsh truth about JFK's demise. Chris Pine dons the role of Walter Cronkite, CBS's stalwart anchor and one of America's most revered voices, who steered the newsroom through these challenging times.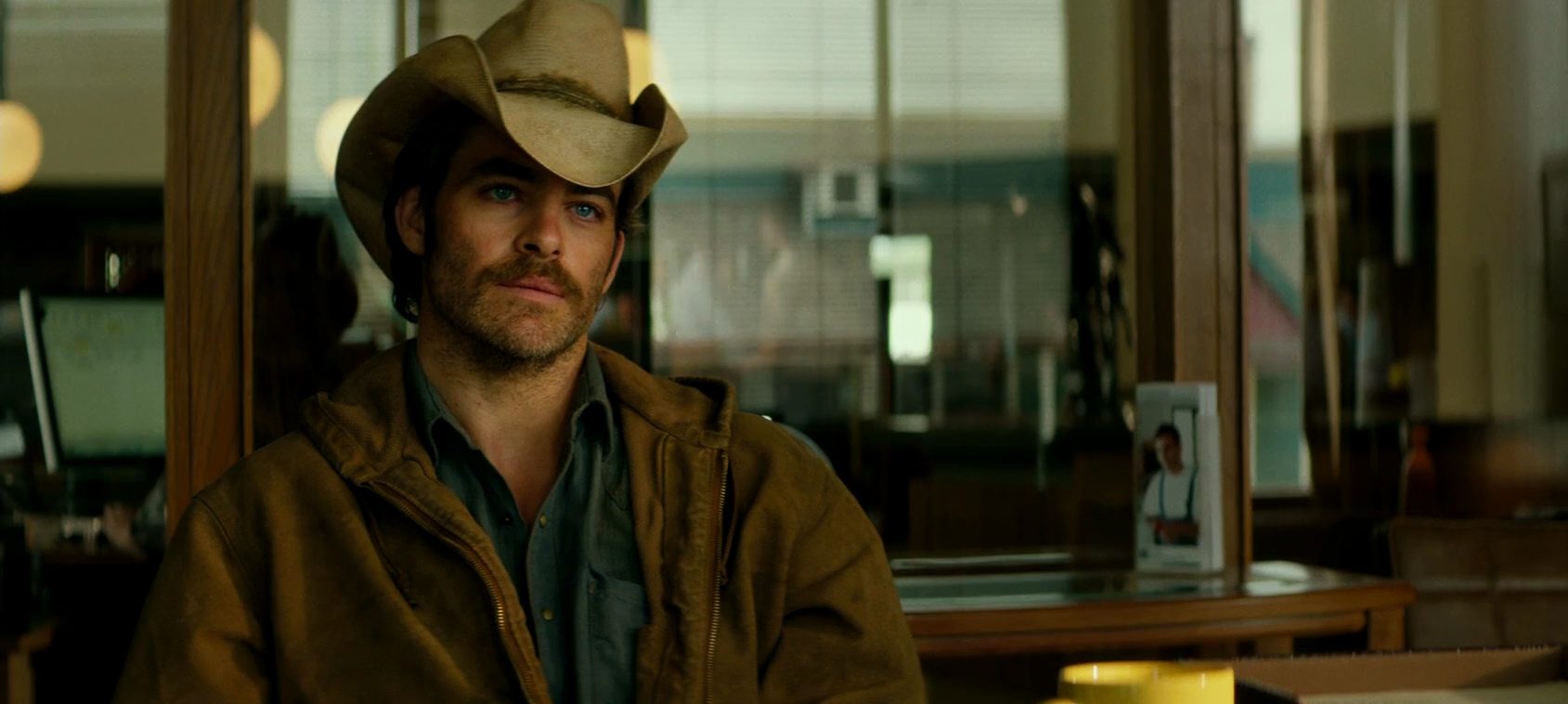 Together with their boss Jim Aubrey and budding journalist Dan Rather, Cronkite and Don Hewitt tread the precarious path of journalistic integrity amidst corporate pressures and sensationalism. This cinematic narrative promises not just a recounting of past events but a deep exploration into the ethos of journalism during a national crisis. The film is currently in its pre-production phase and cinephiles are keenly awaiting an official release date. Given the substantial gravity of its theme and a stellar cast, 'Newsflash' is poised to be a noteworthy addition to the genre of historical cinema.
Read More: Best Chris Pine Movies