Eddie Murphy's name is synonymous with comedy. Having started his career as a stand-up comedian and then given us movies like 'Dr. Dolittle,' 'The Nutty Professor,' 'Beverly Hills Cop,' 'Norbit,' 'Coming To America,' and 'Trading Places,' Murphy has established himself as one of Hollywood's top-tier comedic actors. And yet, 'Boomerang,' 'Dreamgirls,' '48 Hours,' 'Bowfinger,' and 'Life' are all movies that showcase his ability to incorporate drama in his characters in a way that goes beyond humor.
Murphy's latest outings include 'Coming 2 America,' (sequel to ''Coming To America') and 'You People', both of which are comedy dramas and are signs of his resurgence. Thus, it won't be unusual to expect him in more movies in the future. So, if you are thinking the same, here we bring you Eddie Murphy's upcoming projects.
1. Candy Cane Lane (2023)
This Christmas, it's gonna be Eddie Murphy all the way as he is set to feature in his first Christmas movie 'Candy Cane Lane.' In the endeavor to increase the chances of winning his neighborhood's annual Christmas home decorating competition, Chris (Murphy) makes a deal with Pepper, the cunning elf, who is entrusted with the responsibility of ensuring the well-being of Santa Claus. As a result, Pepper casts a spell that brings the 12 days of Christmas to life, sending the town into chaos. Chris and his family have to do whatever it takes to break Pepper's spell and deal with the magical creatures in order to preserve Christmas and prevent the holidays from getting spoiled.
The Amazon Studios production has been directed by veteran director Reginald Hudlin, the guy who directed 'Boomerang' starring Murphy, and written by Kelly Younger (2021's 'Muppets Haunted Mansion,' and 2018's 'Ralph Breaks the Internet'). Alongside Murphy, the cast includes Tracee Ellis Ross as Chris's wife, Carol, along with Jillian Bell (Pepper), Nick Offerman, Riki Lindhome, Timothy Simons, Ken Marino, Nancy Lenehan, Amy Johnston, and Chris Redd. The movie will be released on December 1, 2023, although we are yet to receive a teaser.
2. Beverly Hills Cop: Axel Foley (TBA)
After more than two decades of setbacks, Paramount Pictures is finally bringing back Detroit cop Axel Foley to our screens. 'Beverly Hills Cop: Axel Foley,' the fourth installment of the highly popular action comedy franchise 'Beverly Hills Cop,' has completed production. The plot, written by Will Beall ('Aquaman,' 'Gangster Squad') and Tom Gormicon and Kevin Etten, both of whom have co-written the screenplay of 'The Unbearable Weight of Massive Talent,' deals with Foley returning to his Beverly Hills department to investigate the corruption within it.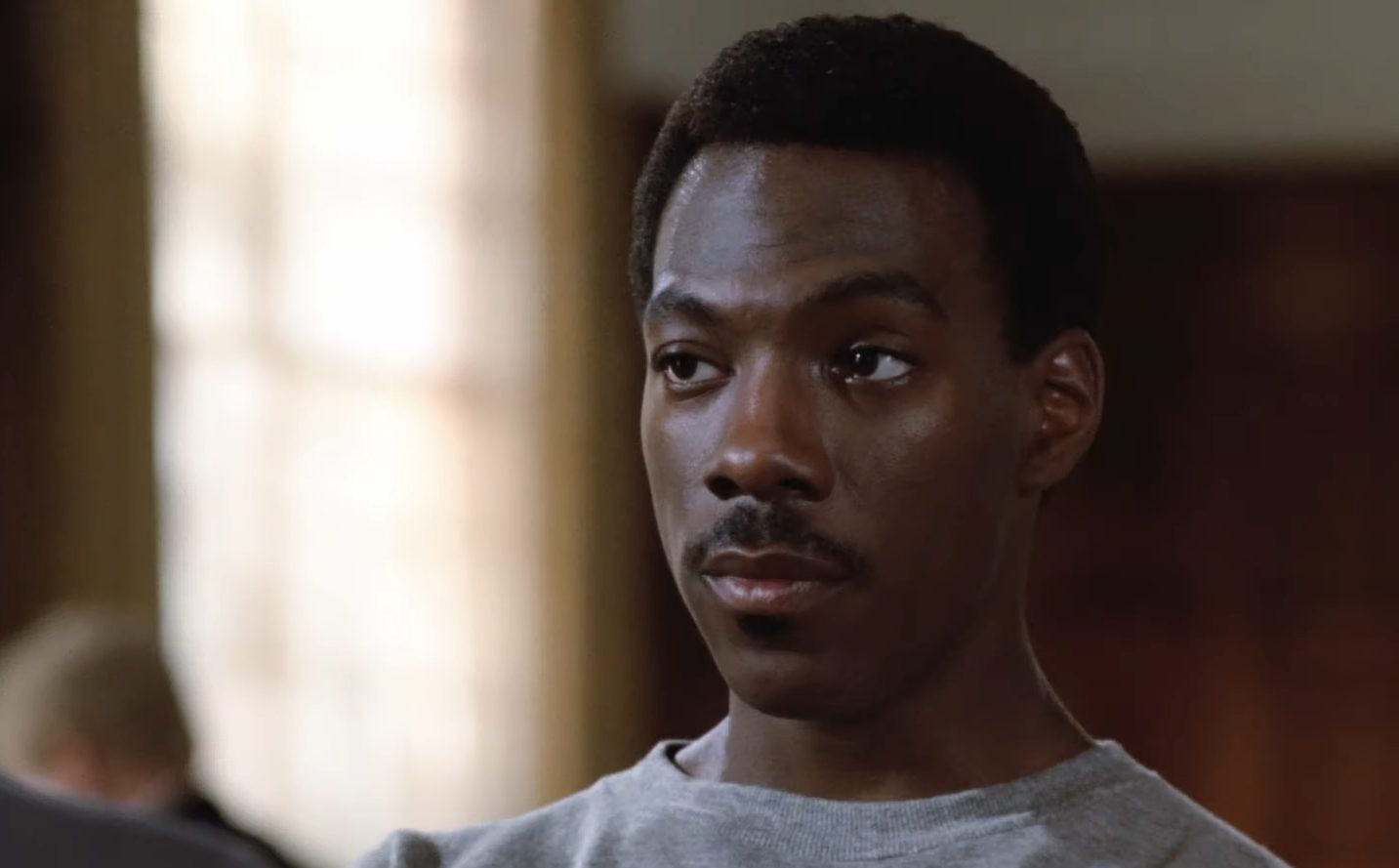 Directed by debutant Mark Molloy with Murphy as a producer, the rest of the movie's cast includes returning members Judge Reinhold, John Ashton, Paul Reiser, and Bronson Pinchot. Along with them, the new additions include Joseph Gordon-Levitt, Taylour Paige, and Kevin Bacon. The movie, currently in its post-production stage, is yet to receive a release date, although we do know that it will be released on Netflix. Further updates are awaited.
3. The Pink Panther (TBA)
After Peter Sellers and Steve Martin, Eddie Murphy is all set to become Inspector Clouseau, as a voice, in the upcoming movie 'The Pink Panther', the 12th installment of the cult classic Metro-Goldwyn-Mayer comedy-mystery franchise. Directed by Jeff Fowler based on a script by Chris Bremner, the movie will be a live-action CG hybrid (like 'Woody Woodpecker') and will bring together the Inspector and the Pink Panther for the first time, the latter being the subject of the former's imagination after a tragic event. The Pink Panther doesn't talk but he does help Clouseau solve cases.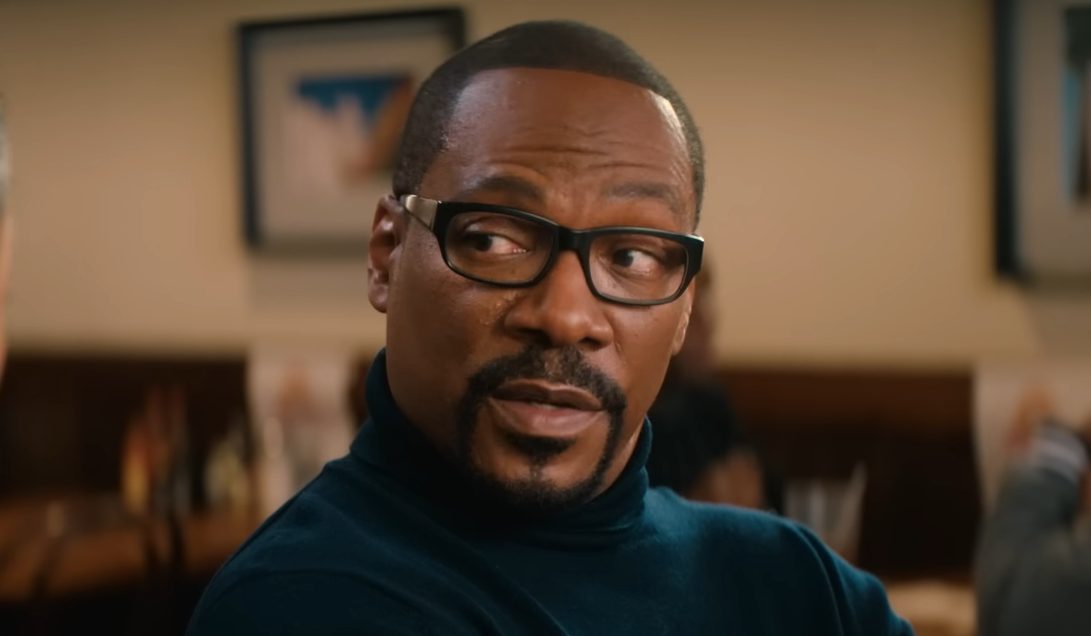 Originally, the name 'Pink Panther' was given to a diamond in the first 'Pink Panther' movie of 1963, but it was the cartoon character, an animated pink-colored panther, that appeared in the opening credits that became a sensation and began being addressed by that name instead. Other than Eddie Murphy, the rest of the voice cast of 'The Pink Panther' hasn't been revealed yet. Further updates about the movie, currently in its pre-production stage, including its release date, are awaited.
Read More: Best Eddie Murphy Movies