Emma Stone is a highly acclaimed actress whose career has been characterized by remarkable versatility and exceptional talent. She burst onto the Hollywood scene in the 2000s, quickly establishing herself as one of the industry's most prominent stars. Stone's first major movie credit is the 2007 comedy film 'Superbad,' in which she showcases her comedic prowess alongside Jonah Hill and Michael Cera. However, it was her breakthrough role in the 2010 film 'Easy A' that truly catapulted her to stardom. Her charismatic performance as Olive Penderghast earned her critical acclaim and laid the foundation for her successful career.
One of Stone's most iconic roles came as Skeeter Phelan in the critically acclaimed film 'The Help' (2011), which earned her a Screen Actors Guild Award. Stone continued her success streak with remarkable performances in 'Birdman or (The Unexpected Virtue of Ignorance)' (2014), for which she was nominated for an Oscar for Best Supporting Actress, and 'La La Land' (2016), which brought her a Best Actress Oscar and a Golden Globe Award.
Stone's career has been marked by her ability to seamlessly transition between comedy and drama, earning her appreciation from both audiences and critics alike. The actress' return to the silver screen after her compelling performance as Cruella in Disney's live-action film 'Cruella' has been eagerly anticipated. Here's a glimpse of the exciting projects that lie ahead in her career.
1. Poor Things (2023)
Directed by Yorgos Lanthimos, 'Poor Things' spins an extraordinary yarn centered around the remarkable transformation of Bella Baxter, a young woman who experiences a fantastical resurrection at the hands of the brilliant and unconventional scientist named Dr. Godwin Baxter. In this cinematic venture, Stone takes on the role of Bella Baxter, a creation brought to life by Willem Dafoe's ingenious and unorthodox scientist, paying homage to Mary Shelley's timeless classic, 'Frankenstein.' Mark Ruffalo brings to life Duncan Wedderburn, a charismatic and morally compromised lawyer.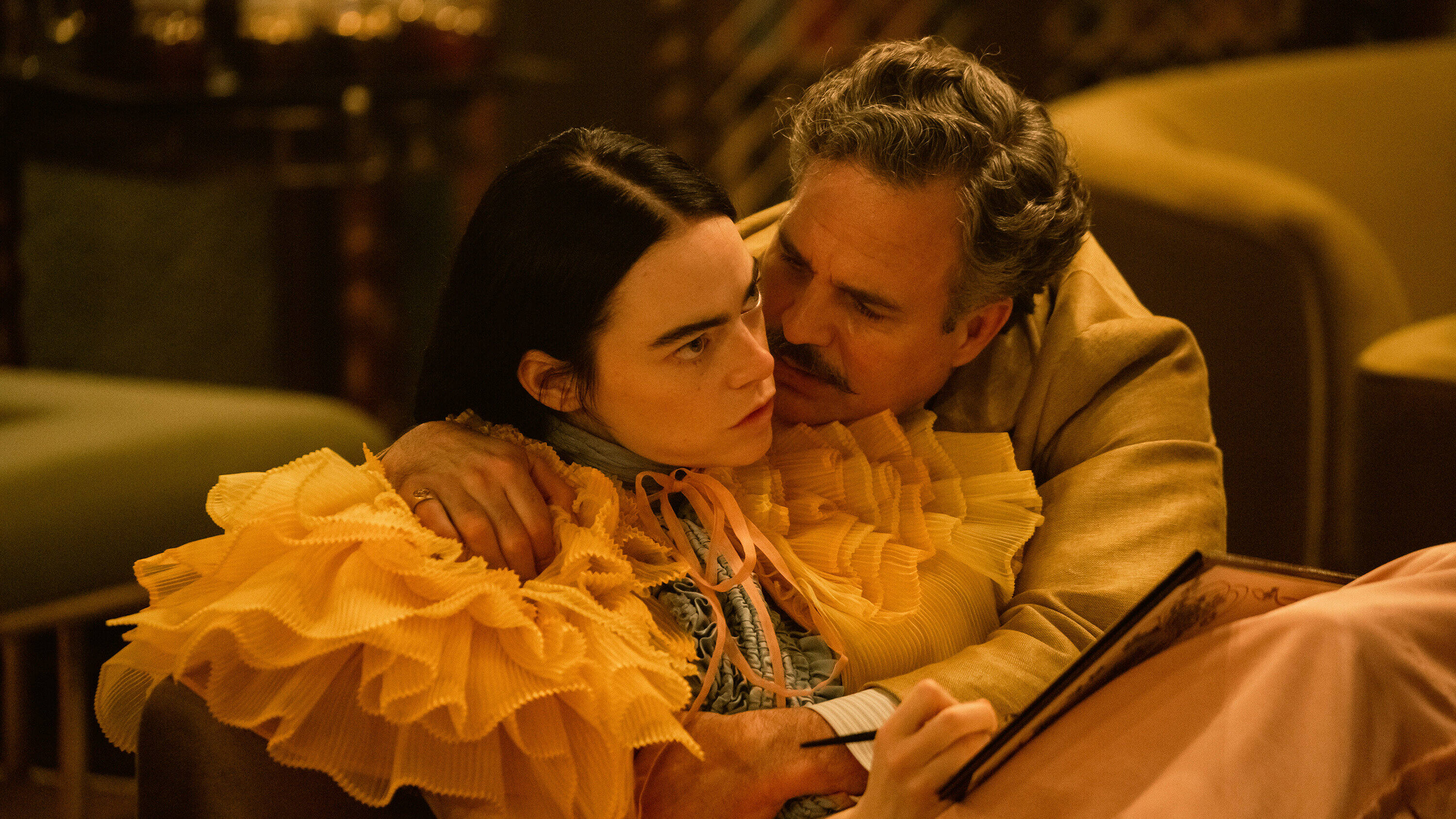 The stellar cast also includes Ramy Youssef (Max McCandles), Jerrod Carmichael (Harry Astley), Christopher Abbott (Alfie Blessington), Margaret Qualley (Felicity), Kathryn Hunter (Madame Swiney), Suzy Bemba (Toinette), Hanna Schygulla (Martha Von Kurtzroc), Vicki Pepperdine (Mrs. Prim), etc. Furthermore, Stone also serves as a producer of the project. Moviegoers can anticipate the release of 'Poor Things' in theaters on December 8, 2023, promising an enthralling tale of science, creation, and morality, after its recent premiere at the 80th Venice International Film Festival.
2. The Curse (2023-)
'The Curse' is an upcoming comedy series created and scripted by Nathan Fielder and Benny Safdie. This humorous exploration of the challenges faced by a newlywed couple will feature Stone, Fielder, and Safdie as the leads. The narrative delves into the complications arising due to an alleged curse that disrupts their attempts to start a family, all while they co-host a problematic new HGTV show titled 'Flipanthropy.' In the series, Stone takes on the role of Whitney Siegel, the wife of Fielder's character Asher Siegel and the co-star of the HGTV show, while also serving as an executive producer of the project.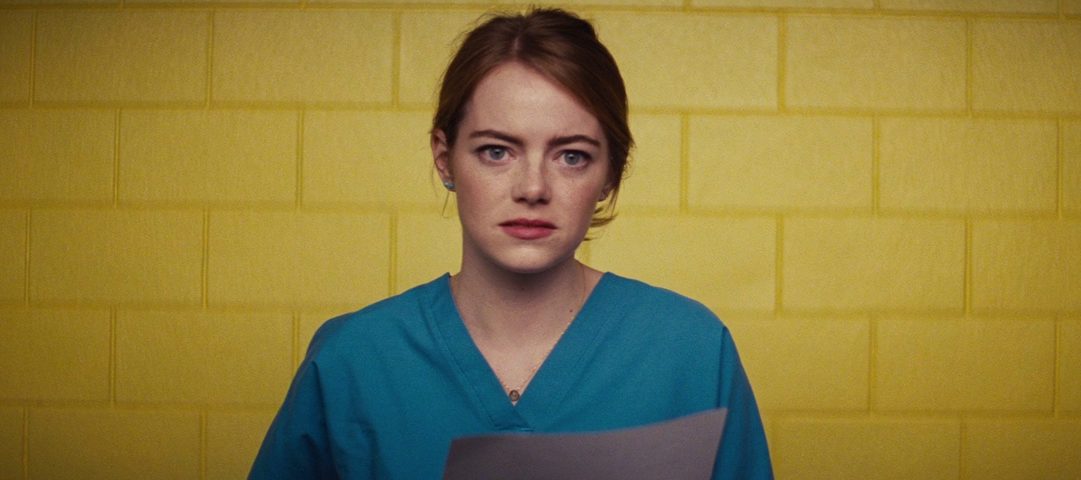 Safdie stars as Dougie Schecter, the producer of the HGTV show. The cast of the series also includes Corbin Bernsen, Barkhad Abdi, Constance Shulman, Michelle Campbell, Hans Christopher, Jerry G. Angelo, Alexander Poncio, etc. The Showtime show is set to premiere at the New York Film Festival in September 2023 but the exact television release date is yet to be announced.
3. AND (TBA)
'AND' is an eagerly anticipated anthology film helmed by acclaimed director Yorgos Lanthimos, who also co-wrote the screenplay with Efthymis Filippou. While the specifics of the plot remain shrouded in secrecy, the film boasts a stellar ensemble cast featuring Stone, Jesse Plemons, Willem Dafoe, Margaret Qualley, Joe Alwyn, Hong Chau, Mamoudou Athie, and Hunter Schafer. Stone, whose character is currently under wraps, is collaborating with Lanthimos after 'The Favourite' and 'Poor Things.' The project is in the post-production phase as of now, with fans and cinephiles eagerly awaiting further updates regarding the release of this intriguing project.
4. Cruella 2 (TBA)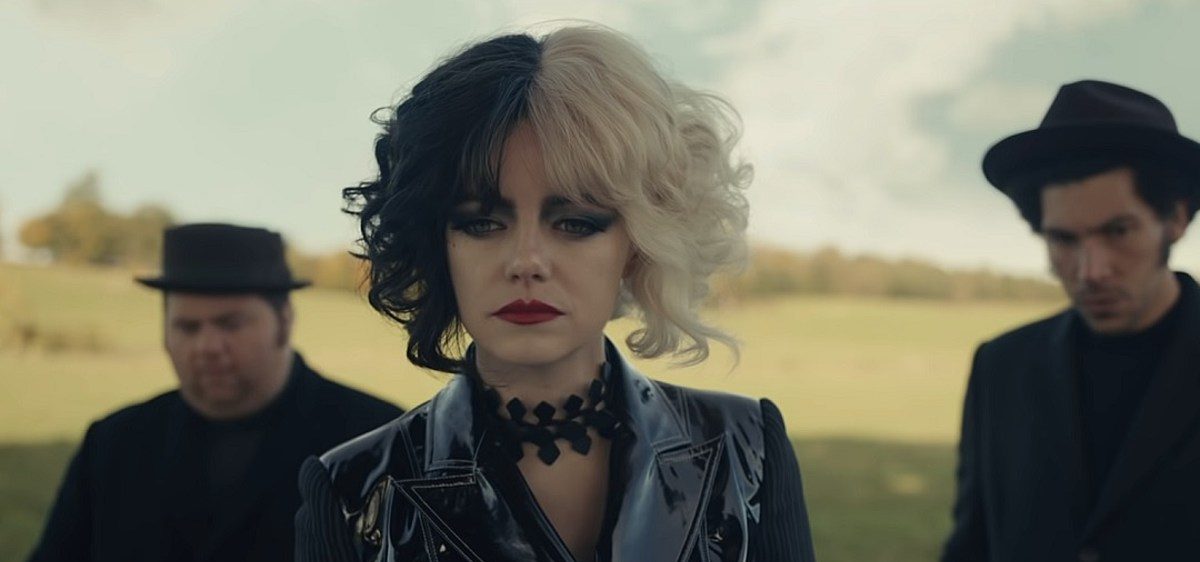 After the resounding success of 'Cruella,' it became evident that a sequel was not only warranted but also highly anticipated, given the intricate groundwork laid for a follow-up. While the details of the plot are being kept tightly under wraps, Stone is confirmed to return in her titular role for the sequel. Furthermore, she also serves as an executive producer of the project. Additionally, Craig Gillespie is back in the director's chair to steer this cinematic ship. The project is only in the pre-production phase but fans and enthusiasts are eagerly awaiting the movie, which promises to be another captivating installment in the Cruella saga.
Read More: Best Emma Stone Movies