Mark Ruffalo, an actor whose name has become synonymous with versatility and depth, has carved a niche for himself in Hollywood with a career spanning over three decades. Born on November 22, 1967, in Kenosha, Wisconsin, Ruffalo's journey from humble beginnings to the glitz and glamour of Hollywood is a testament to talent and tenacity. Since his early days in the 1990s, Ruffalo has consistently delivered performances that resonate, be it in the poignant drama 'You Can Count on Me' or the light-hearted '13 Going on 30.' His versatility knows no bounds, seamlessly transitioning from the investigative depths of 'Zodiac' to the emotional layers of 'The Kids Are All Right.'
Ruffalo's transformation into the Marvel Cinematic Universe's Bruce Banner/Hulk has etched him into global pop culture. Beyond acting, Ruffalo has ventured into directing, showcasing his vision in 'Sympathy for Delicious.' His accolades, including multiple Academy Award nominations for standout roles in films like 'Spotlight,' speak volumes of his dedication. As we reminisce about his iconic roles, the anticipation builds for what's on the horizon. Dive in as we explore the forthcoming projects of the ever-evolving Mark Ruffalo!
1. All the Light We Cannot See (2023)
'All the Light We Cannot See' is an upcoming drama series developed by Steven Knight and directed by Shawn Levy for Netflix. Based on the Pulitzer Prize-winning novel by Anthony Doerr, the story revolves around Marie-Laure, a blind French girl, and her journey during WWII. As she tries to reunite with her father through radio signals, she forms an unexpected bond with Werner, a young Nazi recruit skilled in radio technology. The narrative beautifully captures the essence of human connection amidst the chaos of war.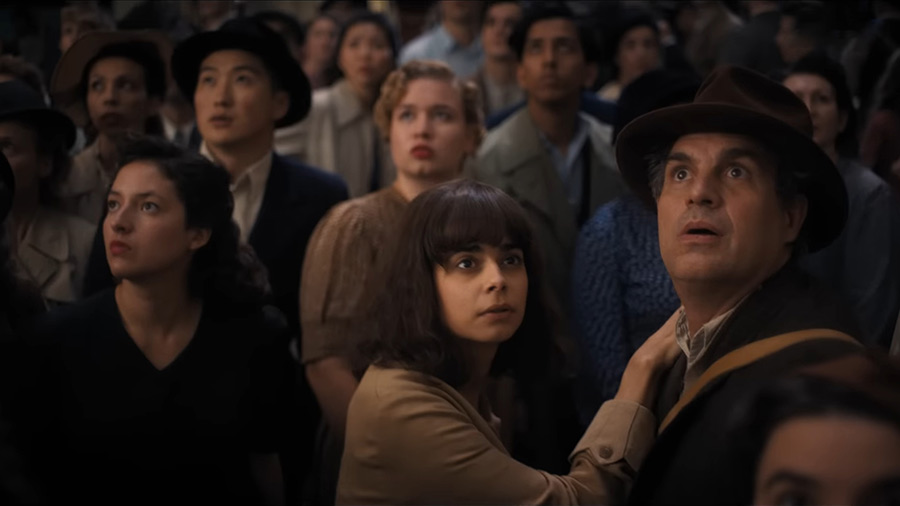 Mark Ruffalo plays the role of Daniel Leblanc, Marie-Laure's father and a locksmith at the Museum of Natural History in Paris. The series boasts a stellar cast, including Aria Mia Loberti as Marie-Laure, Louis Hofmann as Werner, Hugh Laurie as Etienne Leblanc, Marie-Laure's uncle and a World War I hero, and Lars Eidinger as the relentless Nazi officer, Sergeant Major Reinhold von Rumpel. Notably, Ruffalo's character Daniel is pivotal as he and his daughter flee German-occupied Paris with a legendary diamond, evading its capture by the Nazis. The series is set to release on Netflix on November 2, 2023, and promises to be a poignant portrayal of love, hope, and resilience. You can watch the official teaser of the show here.
2. Poor Things (2023)
'Poor Things' is an upcoming steampunk black comedy fantasy film directed by the acclaimed Yorgos Lanthimos. The screenplay, penned by Tony McNamara, is based on the 1992 novel of the same name by Alasdair Gray. The story revolves around a young Victorian woman who, after being resurrected by a scientist following her suicide, embarks on an odyssey of self-discovery and sexual liberation. She runs off with a debauched lawyer, exploring continents and demanding equality and liberation, free from the prejudices of her times.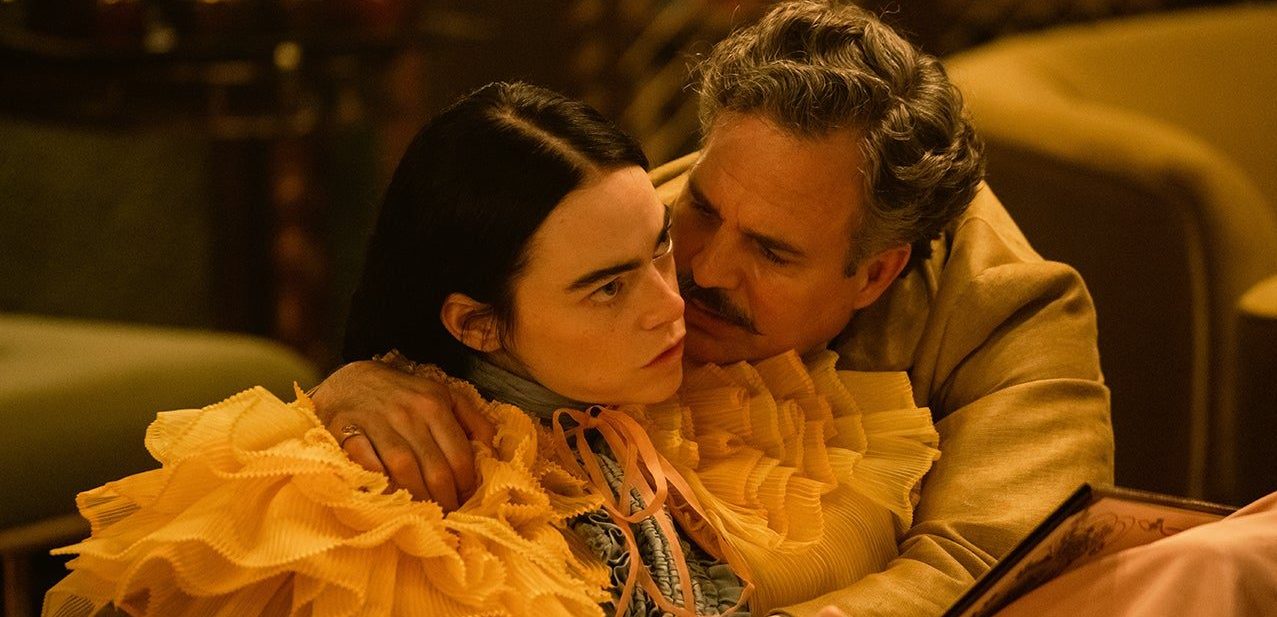 Ruffalo plays the role of Duncan Wedderburn, the slick and debauched lawyer who becomes the young woman's companion in her journey. Alongside Ruffalo, the film boasts a stellar cast, including Emma Stone, Willem Dafoe, Ramy Youssef, Christopher Abbott, and Jerrod Carmichael. Notably, Emma Stone not only leads the cast but also serves as a producer, marking her continued collaboration with Lanthimos after their collaboration in 'The Favourite.' The film, which has already garnered attention by winning the Golden Lion at the 80th Venice International Film Festival, is set to be theatrically released by Searchlight Pictures in the United States on December 8, 2023. You can watch the official trailer of the movie here.
3. Avengers: Secret Wars (2027)
'Avengers: Secret Wars' is an upcoming action-adventure film that promises to be another thrilling installment in the Marvel Cinematic Universe (MCU). The film's title alone evokes memories of the legendary comic book arc, where the enigmatic Beyonder transports Marvel's most nefarious villains and mightiest heroes to the distant Battleworld. As the narrative unfolds, alliances are tested, and new rivalries emerge in a high-stakes survival game.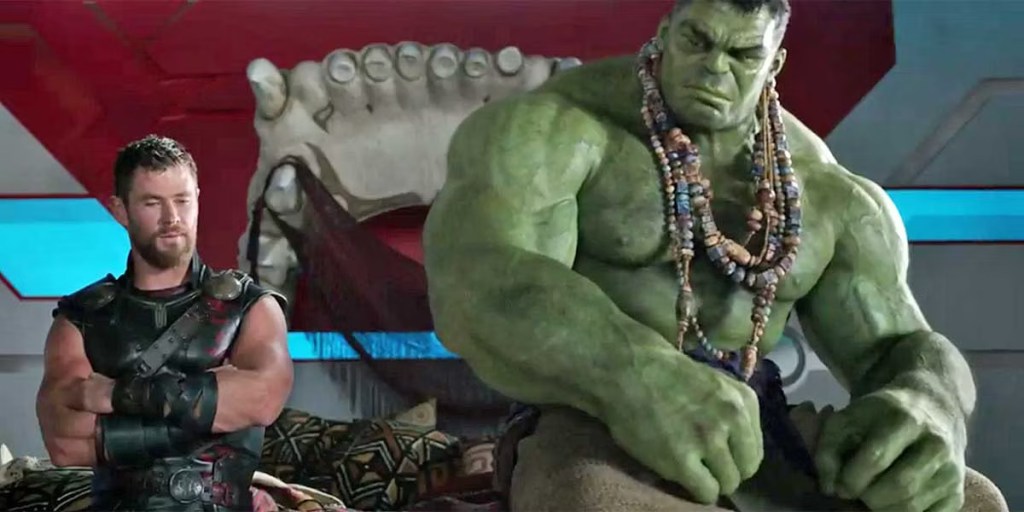 The film is the sixth installment of the blockbuster 'Avengers' films and is expected to conclude the MCU's Phase 6 and the Multiverse saga. Interestingly, while 'Avengers: The Kang Dynasty' has a director attached, 'Secret Wars' is still on the lookout for its directorial lead. Ryan Coogler's name was in the rumor mill, but no official confirmation has been made.
Ruffalo is set to don the green again as Bruce Banner and he's in good company. With a lineup featuring Chris Hemsworth as Thor, Benedict Cumberbatch as Doctor Strange, Simu Liu as Shang-Chi, Iman Vellani as Ms. Marvel, Kathryn Newton as Cassie Lang, Jonathan Majors as Kang the Conquerer, and Anthony Mackie as Captain America, the film promises a reunion of epic proportions. The intrigue surrounding the plot is palpable and fans are eagerly piecing together every hint Marvel drops. As fans eagerly await more details, the film's release has been set for May 7, 2027, after being pushed from its original 2026 date.
4. Mickey 17 (TBA)
'Mickey 17' is an upcoming thriller film directed by the acclaimed Bong Joon Ho. The film promises to be a mind-bending journey, drawing audiences into its intricate narrative. The science fiction film's narrative, based on Edward Ashton's novel 'Mickey7,' revolves around Mickey 17, a disposable employee on a human expedition sent to colonize the ice world of Niflheim. When a version of the same dies, a new body is regenerated with most of his memories intact.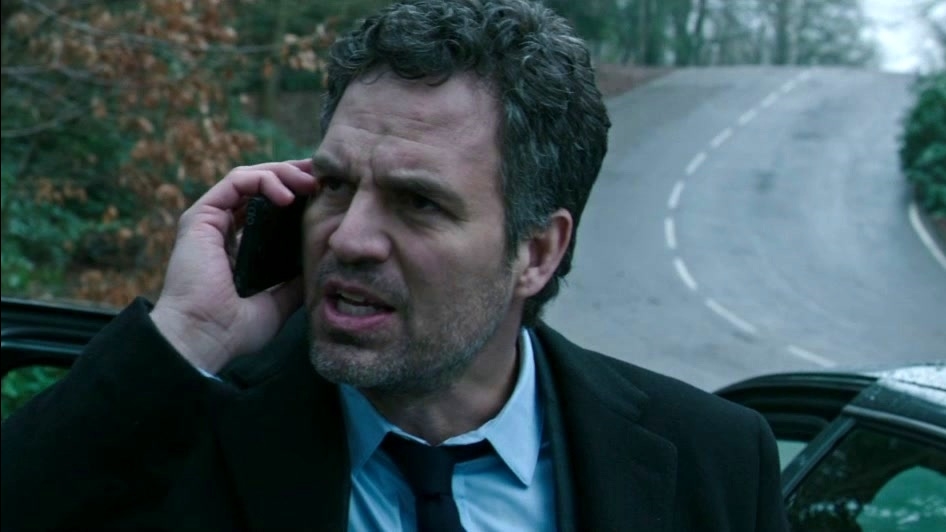 Ruffalo, known for his versatile acting prowess, plays Hieronymous Marshall. He will share the screen with a stellar ensemble, including Robert Pattinson, who plays a central role as Mickey, Steven Yeun, Naomi Ackie, Toni Collette, and others. The collaboration between Ruffalo and Bong Joon Ho is particularly intriguing, given both their histories of working on impactful projects. Currently, 'Mickey 17' is set to hit theaters on March 29, 2024, through Warner Bros. While a full trailer is yet to be released, a teaser has been shared, hinting at a futuristic setting and Pattinson's character's intriguing circumstances. You can watch the official teaser of the movie here.
5. Untitled Brad Ingelsby/HBO Drama Series (TBA)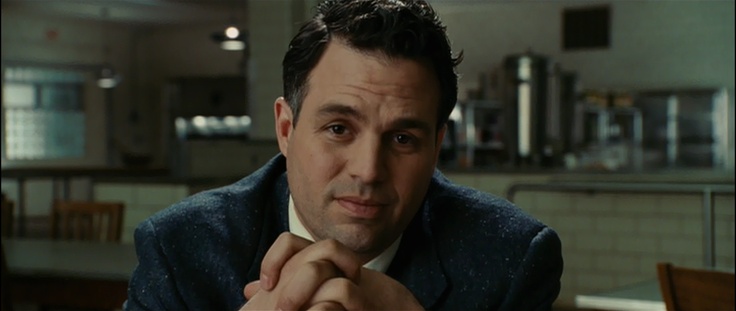 Ruffalo is set to feature in a crime drama series on HBO, crafted by the brilliant mind behind 'Mare of Easttown', Brad Ingelsby. The yet-to-be-titled drama, tentatively known as 'Task,' delves into the intricate world of a task force comprising law enforcement officers and the criminals they relentlessly pursue. Ruffalo, known for his impeccable acting prowess, will not only lead the series but also wear the hat of an executive producer. Collaborating with Ingelsby, Ruffalo's involvement in the project promises a performance worth anticipating. As the anticipation builds, fans eagerly await a glimpse into this new venture, hoping for a teaser or trailer to satiate their curiosity.
Read More: Best Mark Ruffalo Movies