Michael Shannon is a versatile and critically acclaimed actor whose career has spanned over three decades. Born on August 7, 1974, in Lexington, Kentucky, Shannon made his first notable appearance in the film industry with a small role in the 1993 comedy-drama 'Groundhog Day.' However, it was his intense and captivating performances in independent films and theater that propelled him to stardom. One of his breakthrough roles came in 2008 when he portrayed the mentally unstable John Givings in 'Revolutionary Road,' earning him his first Academy Award nomination for Best Supporting Actor.
Throughout his career, Shannon has consistently delivered remarkable performances in a wide range of films, including 'Take Shelter' (2011), 'Man of Steel' (2013), 'Nocturnal Animals' (2016), and 'The Shape of Water' (2017). Throughout his career, Shannon has also been recognized with several prestigious awards, including a nomination for the Tony Award for his work in theater, making him a prominent figure in both the stage and screen realms. Additionally, Shannon has received numerous accolades for his work on stage, further solidifying his reputation as one of the most talented actors of his generation.
With his distinctive presence and incredible acting prowess, Michael Shannon continues to be a dominant force in both the independent and mainstream film industries, leaving an indelible mark on cinema and earning recognition from audiences and critics alike. Recently, he made a striking return as the iconic General Zod in 'The Flash.' If that left you eager for more of his work, here's a glimpse of his upcoming projects to look forward to.
1. The Bikeriders (2023)
'The Bikeriders' is an eagerly anticipated drama film, both written and directed by Jeff Nichols. Drawing inspiration from the iconic 1967 eponymous photo-book by Danny Lyon, the movie boasts an ensemble cast featuring Jodie Comer, Austin Butler, Tom Hardy, Michael Shannon, Mike Faist, and Norman Reedus. In this project, Michael Shannon takes on the role of Ziplo.
The film made its world premiere at the prestigious 50th Telluride Film Festival on August 31, 2023, generating significant buzz and critical acclaim. Audiences worldwide can mark their calendars as 'The Bikeriders' is scheduled for a global release on December 1, 2023, promising to deliver a captivating narrative inspired by the iconic source material and brought to life by an exceptional cast and director. You can watch the official trailer of the movie here.
2. The End (2024)
'The End' is an upcoming apocalyptic science fiction musical comedy drama film, helmed and co-written by the talented Joshua Oppenheimer. The story unfolds in a unique post-apocalyptic setting, where a wealthy family finds itself confined to an underground bunker, directly responsible for the world's demise two decades earlier.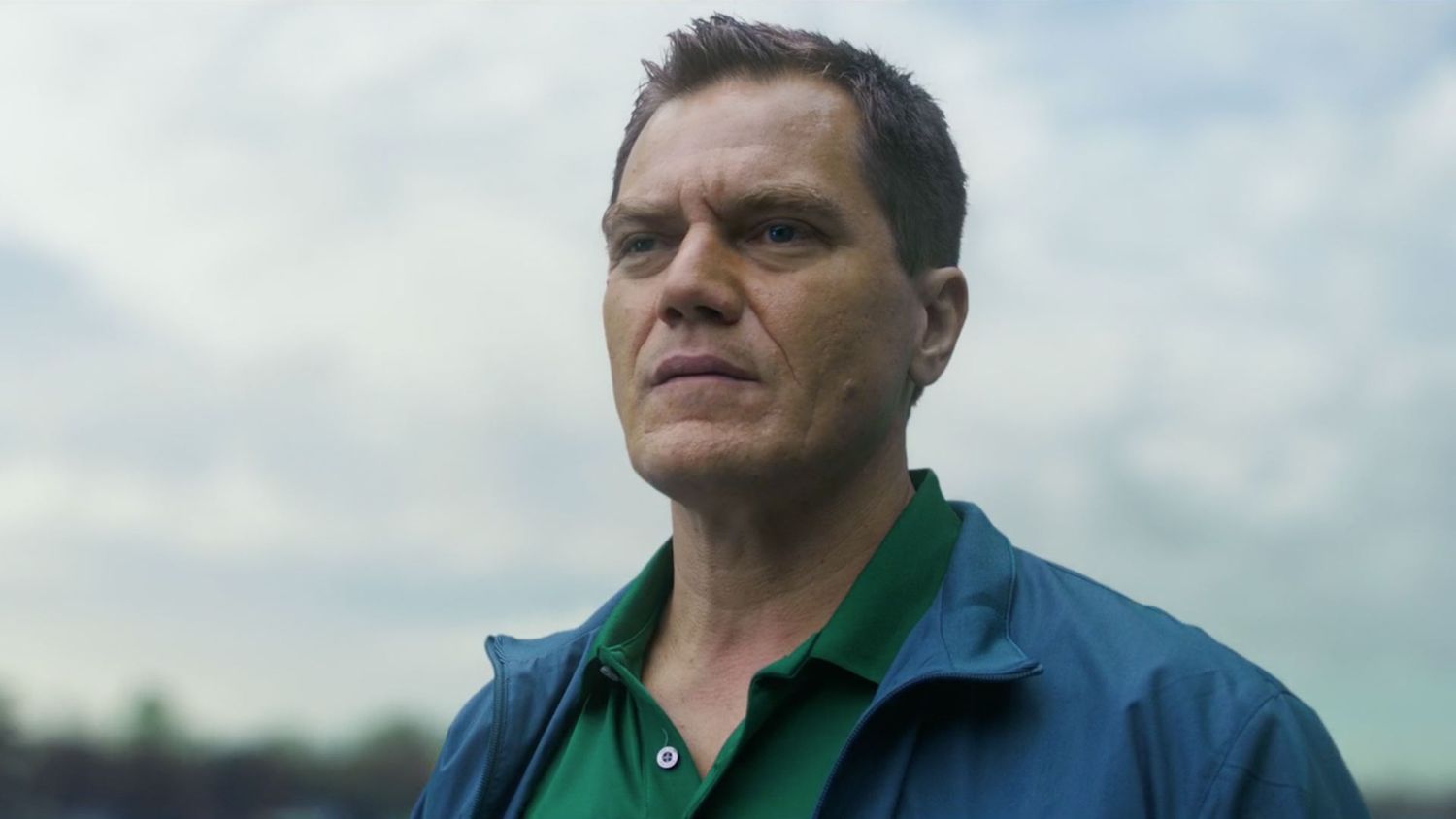 Joining the ranks of a stellar ensemble cast, Michael Shannon adds his remarkable talent to a lineup that includes luminaries such as Tilda Swinton, George MacKay, Lennie James, Moses Ingram, Tim McInnerny, Bronagh Gallagher, and Danielle Ryan. As the film enters its post-production phase, audiences can eagerly anticipate a thought-provoking cinematic experience. With its anticipated release slated for 2024, 'The End' promises a genre-defying narrative that combines elements of science fiction, comedy, and drama.
3. The Young King (TBA)
In the upcoming comedy-drama 'The Young King,' audiences can anticipate an impressive ensemble cast featuring Michael Shannon, Kiersey Clemons, and Barbie Ferreira. Set against the glitzy backdrop of 1990s Las Vegas, this film marks the exciting feature directorial debut of Larin Sullivan, who also penned the script. The storyline follows Jules, an aspiring drag king, as she embarks on a journey to the vibrant heart of Las Vegas.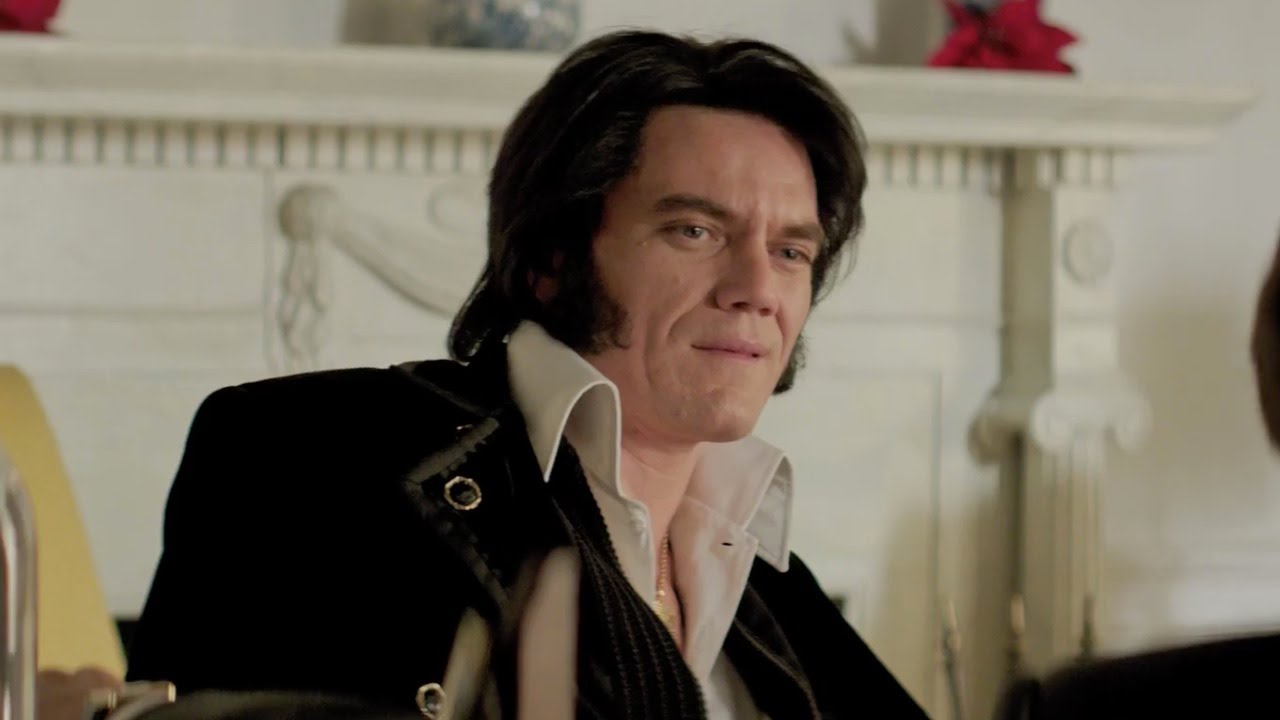 Her mission? To reconnect with her estranged father, Mick (played by Michael Shannon), and to make her debut performance in the largest and most dazzling drag king revue in the United States. Currently in the pre-production phase, 'The Young King' promises to be a captivating exploration of identity, family, and self-discovery in the world of drag.
4. McCarthy (TBA)
'McCarthy' is an eagerly awaited upcoming historical biographical drama that delves deep into the life of the influential U.S. Senator Joseph McCarthy. Directed by Václav Marhoul, this film offers a personal and nuanced perspective on the enigmatic former politician, who garnered fame as a leading figure behind the anti-communist and anti-homosexual political fervor that swept the United States during the Cold War era.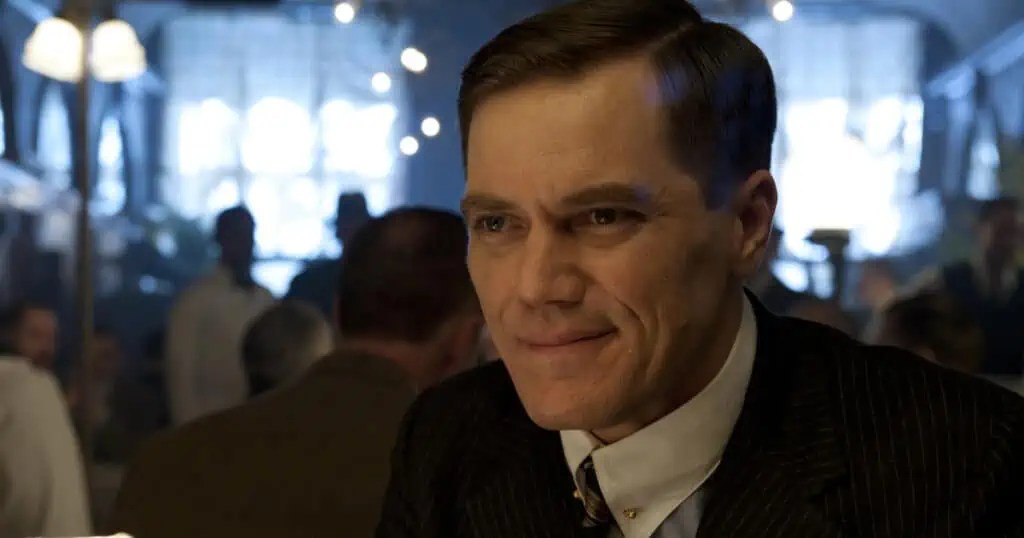 In this thought-provoking portrayal, Michael Shannon takes on the titular role of Joseph McCarthy, and he's joined by an impressive ensemble cast including Emilia Clarke, Dane DeHaan, and Scoot McNairy. As the project advances through its pre-production phase, audiences can anticipate a compelling exploration of a pivotal figure in American history. Stay tuned for further updates on 'McCarthy' as it continues to take shape.
5. Nine Perfect Strangers Season 2 (TBA)
Adapted from Liane Moriarty's 2018 novel of the same title, 'Nine Perfect Strangers' is a captivating drama television series created by David E. Kelley, who worked closely with John-Henry Butterworth on its development. The series made its debut on Hulu on August 18, 2021. Excitingly, in June 2023, it was officially confirmed that the series would be returning for a highly anticipated second season.
The show's premise revolves around nine individuals burdened by the stresses of city life, seeking solace and transformation at a specialized health-and-wellness resort. At the helm of this transformative journey is a determined director, played by Nicole Kidman, with a mission to rejuvenate their weary minds and bodies. While the first season closely followed Moriarty's original novel, the second season is set to introduce an entirely original material.
Fans can look forward to the return of Michael Shannon as Napoleon Marconi, alongside a stellar cast including Melissa McCarthy, Luke Evans, Asher Keddie, Samara Weaving, Melvin Gregg, and Tiffany Boone. Although a specific release date for the new season remains unconfirmed, given the recent announcement and casting news, it's likely that we won't see it before 2024 or even 2025.
Read More: Best Michael Shannon Movies and Shows