Sean Penn's career journey in Hollywood is nothing short of cinematic itself. From his early days as the rebellious Jeff Spicoli in 'Fast Times at Ridgemont High' to his transformative roles in 'Mystic River' and 'Milk,' Penn has consistently showcased his unparalleled ability to dive deep into the psyche of his characters. His performances aren't just acts; they're experiences that move the audience and lead them to introspection. With two Oscars on his shelf, it's evident that Penn's dedication to his craft hasn't gone unnoticed.
But it's not just Penn's on-screen presence that captivates. As a director, his ventures behind the camera have been equally compelling, offering poignant and thought-provoking narratives. Off the screen, his humanitarian efforts further paint the picture of a man deeply committed to making a difference through art or direct action. Since he has delivered riveting performances in a number of acclaimed projects, one must be asking: What's next in store from this Hollywood stalwart? For those eagerly charting his cinematic trajectory, here's a comprehensive look at the upcoming projects featuring Sean Penn, promising yet another dose of his unmatched artistry.
1. Superpower (2023)
'Superpower' offers a cinematic journey unlike any other. Directed by the ever-talented Penn with Aaron Kaufman, this documentary film dives into the heart of Ukraine's political terrain, illuminating the country's relentless quest for independence and democratic values. The film gives audiences an unvarnished look into the obstacles the Ukrainian populace faces, intertwined with the nation's intricate dynamics with Russia. Through intimate interviews, firsthand footage, and revealing dialogues, 'Superpower' sketches a vibrant portrait of a nation on the precipice of defining its legacy and direction.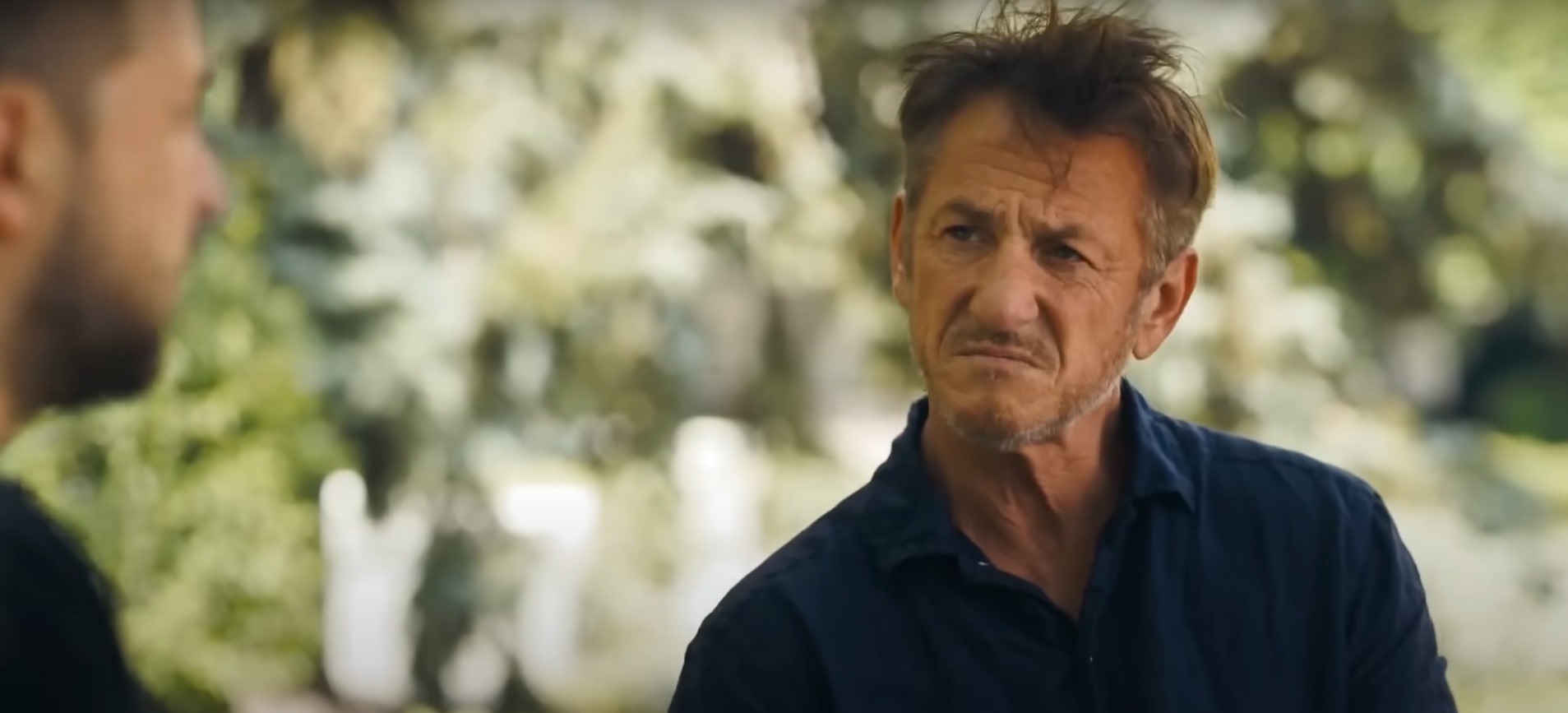 Penn, more recognized for his mesmerizing roles in front of the lens, gracefully steps behind it, donning the dual hats of a director and an interviewer. His dialogues with pivotal figures, notably Ukraine's President Volodymyr Zelensky, offer a fresh vantage point on the region's geopolitical intricacies. The film also weaves in perspectives from a slew of experts, political commentators, and everyday Ukrainian folks, culminating in a comprehensive portrayal of the prevailing circumstances. Penn's fervor for the project shines through, ensuring the tale remains genuine and unsparing.
After its premiere at the Berlin International Film Festival, 'Superpower' has drawn accolades for its unflinching depiction of a nation's tenacity and spirit. Reviewers have praised Penn's endeavor to spotlight a globally pertinent subject, underscoring the value of grasping the nuances of world politics. Currently, the documentary is slated to be featured on Paramount Plus on September 18, 2023, allowing the viewers to be part of this riveting chronicle of a nation's pursuit of its destiny and liberty. For those keen on immersing themselves further, the official teaser/trailer of this documentary can be viewed here.
2. Black Flies (2023)
'Black Flies' is a gripping thriller set to hit the screens on November 30, 2023. Directed by Jean-Stéphane Sauvaire and penned by Ryan King and Ben Mac Brown, the film is an adaptation of Shannon Burke's 2008 novel of the same name. The narrative revolves around Ollie Cross, a young individual preparing for medical school. He teams up with the seasoned paramedic Gene Rutkovsky (Penn), for a journey through the bustling streets of New York City. As they navigate the challenges the city presents, Ollie's perspective on life and death undergoes a significant transformation.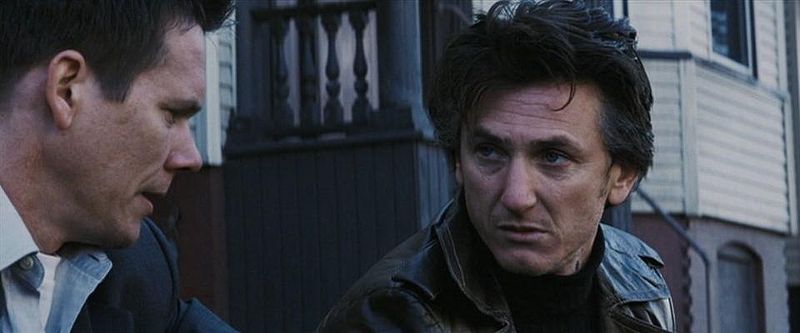 Penn's character, Gene Rutkovsky, is a veteran paramedic who introduces Ollie to the harsh realities of their profession in the city. Alongside Penn, the film boasts a stellar cast, including Tye Sheridan as Ollie Cross, Katherine Waterston, Michael Pitt, Mike Tyson as Chief Burroughs, and Raquel Nave. The project is not just a mere acting venture for Sean Penn; he also dons the hat of a producer.
'Black Flies' made its grand debut at the 76th Cannes Film Festival on May 18, 2023, and is slated for a theatrical release by Open Road Films. As of now, there's no official teaser or trailer available for the film. However, given the buzz surrounding the project and the talent involved, it's bound to be a cinematic experience worth waiting for.
3. C*A*U*G*H*T (TBA)
The upcoming series 'C*A*U*G*H*T,' a satirical take on war, is a blend of humor and drama. The plot revolves around four Australian soldiers dispatched on a covert mission to a conflict-ridden nation. However, things take a bizarre turn when they're mistaken for Americans, leading to their capture by freedom fighters. This misidentification culminates in a hostage video that unexpectedly goes viral. As the soldiers bask in their newfound celebrity status, they come to a startling realization: perhaps getting "caught" was the best thing that ever happened to them.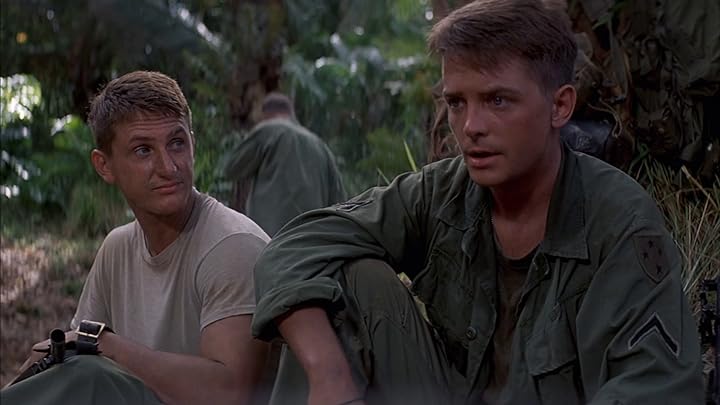 Penn, known for his intense roles and real-life proximity to global conflict zones, plays a fictionalized version of himself. Penn's character is intricately woven into the narrative, adding layers of depth and intrigue. Joining him in this roller-coaster ride are notable actors like Matthew Fox, Bella Heathcote, Erik Thomson, Ben O'Toole, Lincoln Younes, Fayssal Bazzi, and the veteran actor Bryan Brown. The series also boasts of a surprise appearance by television journalist Allison Langdon.
Behind the scenes, the series is the brainchild of Australian actor and filmmaker Kick Gurry, who not only penned the script but also dons the director's hat. Penn wears multiple hats as he steps in as an executive producer, collaborating with producers John and Michael Schwarz and Brendan Donoghue. The series is currently in production and is set to grace screens on Stan in Australia on September 28, 2023, and ITVX in the U.K. in October 2023. The show's United States release is yet to be announced.
4. Gonzo Girl (TBA)
The literary world has always been fascinated by the enigmatic and controversial figure of Hunter S. Thompson. 'Gonzo Girl' offers a cinematic exploration into the intricate dynamics between the iconic writer and a young assistant. The narrative is inspired by Cheryl Della Pietra's novel, which is a semi-fictional account of her real-life experiences working under Thompson.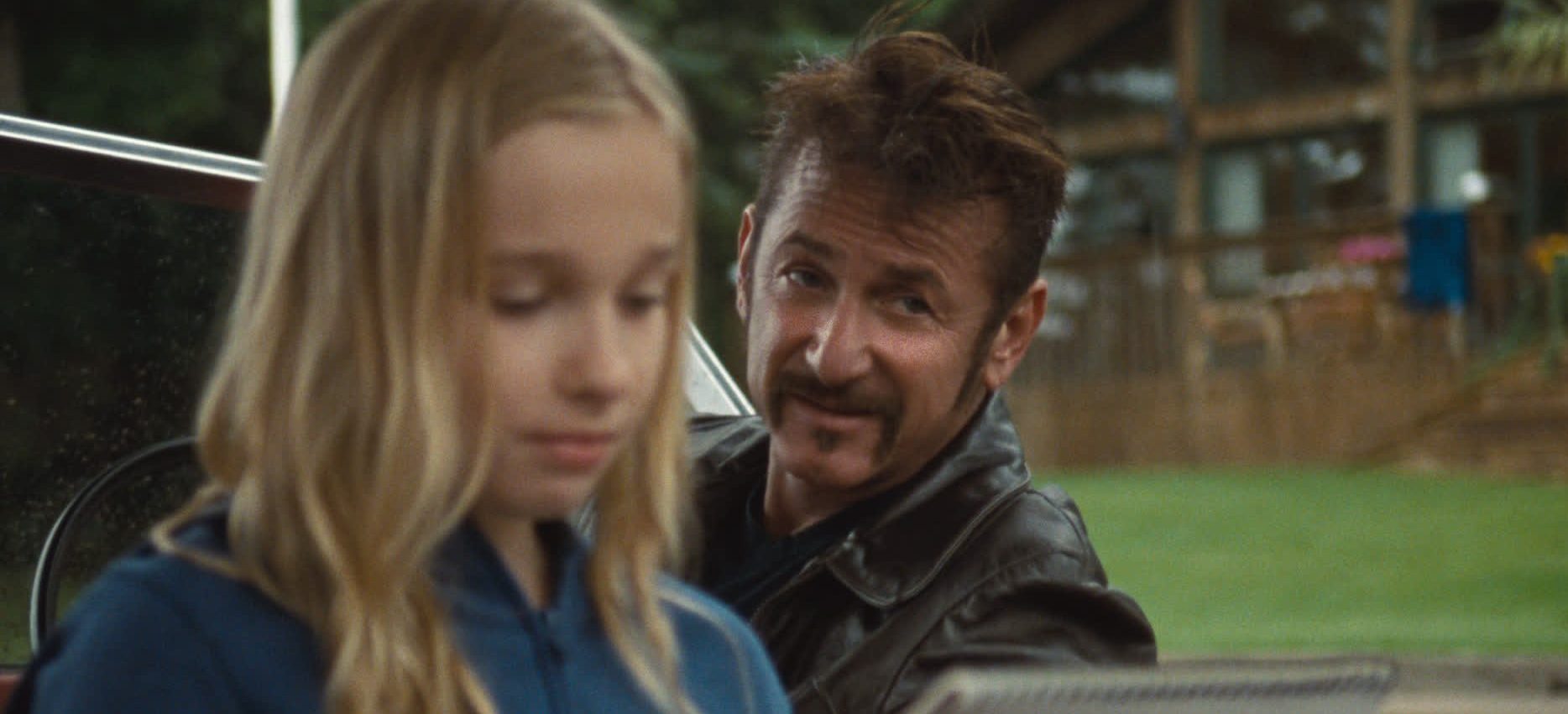 Penn, known for his transformative roles and unparalleled commitment to his craft, is set to bring another memorable character to life in this film. While details about Penn's specific role are under wraps, given his history of portraying intense and layered characters, audiences can expect a riveting performance. Patricia Arquette, who not only stars in the film but is also the director, expressed her vision for the project: a deep dive into the themes of drug addiction and co-dependency, both of which were integral to Thompson's life.
The ensemble is further bolstered by the inclusion of Willem Dafoe, who plays the writer, and Camila Morrone, who gives life to the assistant. The rest of the cast includes Elizabeth Lail, Ray Nicholson, Leila George, Rick Springfield, and James Urbaniak. Arquette's journey with the film is noteworthy. Initially approached as an actor, she took on the directorial mantle when the original director stepped down, completing the film's shoot in just 21 days.
Despite the challenges posed by the ongoing actors and writers strike in Hollywood, 'Gonzo Girl' made a significant impact at the Toronto Film Festival, with Arquette voicing her support for the striking talents of the industry. Currently, the release date for 'Gonzo Girl' is yet to be confirmed. However, given the buzz surrounding the film and the powerhouse of talent involved, it's poised to be a must-watch.
5. Daddio (TBA)
'Daddio' is a drama film that delves into the intimate and intense conversation between two strangers in a taxi. The story revolves around a young woman (Dakota Johnson), who steps into a taxi at the JFK Airport. Her cab driver Clark (Penn) is pleasantly surprised to find a passenger willing to engage in conversation rather than being engrossed in her cell phone. As the journey progresses, both characters lower their guard, sharing secrets and stories that they might not have revealed to many others in their lives. The film's premise, while not entirely novel, is brought to life through the outstanding performances of both Penn and Johnson.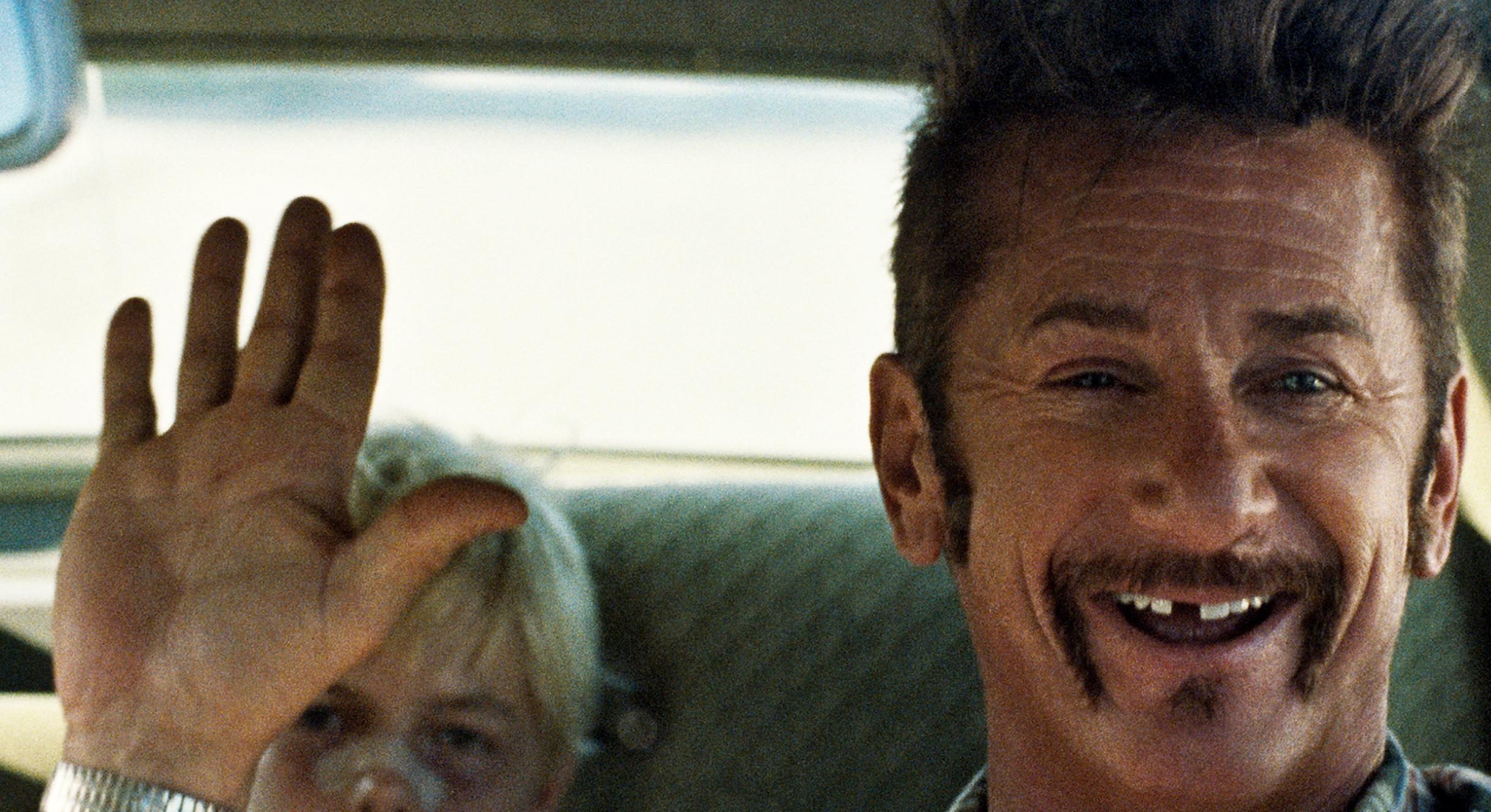 Penn's character is a seasoned cab driver who has probably heard countless stories from various passengers over the years. He listens with a non-judgmental ear, offering insights and occasionally sharing snippets from his own life. Johnson's character, on the other hand, is returning from a visit to her older half-sister in Oklahoma. Throughout the journey, she discloses painful revelations about her past, including an absent mother and a history of abuse by her sister.
The film is written and directed by Christy Hall, who makes a commendable feature directorial debut with this project. As of now, 'Daddio' has been showcased at the Telluride Film Festival, receiving positive reviews for its execution and the performances of its lead actors. Currently, the theatrical release date of the film is not confirmed.
6. Untitled Dylan Penn/Sean Penn Project (TBA)
The upcoming untitled Dylan Penn/Sean Penn project remains shrouded in mystery, with its plot details currently under wraps. While the specifics of the plot remain tantalizingly elusive, what we do know is that the talented Dylan Penn occupies the director's chair. The intrigue deepens with the involvement of Hollywood heavyweight Penn, whose character details remain closely guarded. The father-daughter duo's collaboration is undeniably the talk of the town, hinting at a cinematic experience that's both personal and profound.
As it stands, the project is simmering in its developmental stages. After working together on 'Flag Day,' Dylan revealed in 2021 that she has a script ready. "I have a script. I'm ready. I need the money first and then I need to cast him so I can talk about it more," she told THR. "I know from the experience of working on this film ['Flag Day'] that she will be a wonderful director and I would assume that if that's what she wants to happen, it will," Penn added. Unfortunately, there's no official information available regarding the production of the project at the moment. As more information becomes available, it's certain that this project will be on many watchlists, given the talent attached to it.
7. Untitled Jamal Khashoggi Project (TBA)
The untitled documentary will portray the story of Jamal Khashoggi, a journalist whose name became synonymous with courage and the cost of truth, being brought to the screen under the meticulous eye of Sean Penn. This isn't just another documentary; it's a profound exploration of a man's life, his audacious journalistic pursuits, and the tragic end that sent ripples across the globe.
Penn, a name that needs no introduction, is not just in the director's chair but is also donning the producer's hat for this project. His involvement hints at a deeply personal touch, ensuring this isn't just a recounting of events but a heartfelt homage. As the project is still in its crafting stages, the anticipation is building, promising an exploration of the indomitable spirit of journalism, the relentless quest for truth, and the sacrifices that often come with it.
8. American Lion (TBA)
HBO's 'American Lion' promises to be a gripping miniseries that takes us deep into the tumultuous world of Andrew Jackson, the seventh U.S. President. This historical drama, adapted from Jon Meacham's acclaimed biography 'American Lion: Andrew Jackson in the White House,' offers a nuanced portrayal of Jackson, shedding light on both his commendable feats and the contentious moments of his presidency. The talented Penn steps into this formidable role, bringing Jackson's character to life with depth and authenticity.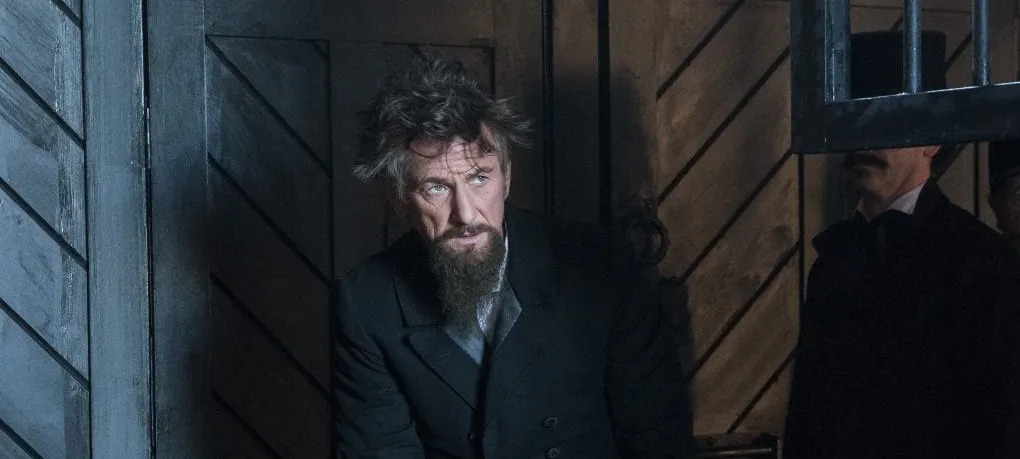 Not just content with acting, Penn also dons the hat of an executive producer for this ambitious project. Lionsgate Television is the powerhouse behind this miniseries. Initially, Phillip Noyce was on board to direct but differences in creative vision led to his exit. Jackson's era, marked by its own set of challenges, including the infamous Indian Removal Act, is intricately woven into the storyline, ensuring a holistic view of his leadership.
While the series was poised to kick off its production in 2016 and hit screens in 2017, unforeseen circumstances have cast a shadow on its release timeline. Unfortunately, there are no new updates regarding its development but given the buzz, it's sure to be worth the wait.
Read More: Best Sean Penn Movies