When Allen Ross, a celebrated filmmaker from Chicago, went missing sometime in late 1995, people close to him could not grapple with the possibilities that may have led to it. They decided to film a movie as they searched for him, and the events that unfolded left everyone astounded. NBC's 'Dateline: Searching For Allen' follows the events that led up to the disappearance of Allen Ross and the unwavering pursuit led by his friends and family to look for him. If you are interested in this case and want to know more, we have got you covered. Let's get into the details, shall we?
How Did Allen Ross Die?
Since Allen Ross was a teenager, he had taken a keen interest in filmmaking. The Chicago native followed his true passion into his adult life and made the 'Grandfather Trilogy' encapsulating the last few years of his grandfather's life, and his project garnered a lot of acclaim. As he grew up, he shifted to downtown Chicago and started leading a non-conformist lifestyle. He was the founder of Chicago Filmmakers, a cooperative that helped struggling actors and filmmakers get access to work and resources. He was also working as a full-time Editor on Mutual of Omaha's Wild Kingdom.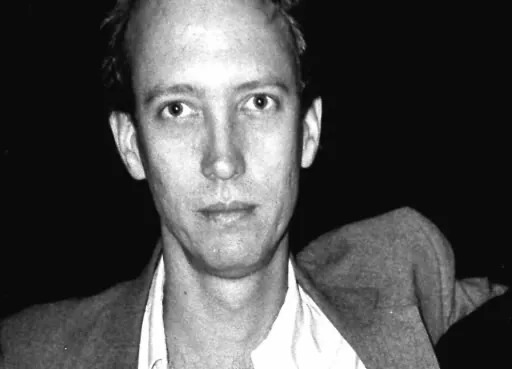 It was during this time that Allen met Christian Bauer, a filmmaker, and went on to do seven projects with him. They followed stories and people that existed on the outskirts of societal norms and expectations. In 1993, Allen told his twin-brother Brad and Bauer that he met a woman named Linda Greene and that he was moving to Guthrie, Oklahoma, to be with her. It was very shocking news as Allen's love for Chicago was well-known amongst people close to him but they believed he had found happiness and were not very alarmed. He kept in touch with them through postcards which sometimes carried odd and cryptic messages but people chalked it up to Allen's "unusual and quirky" personality.
After two years, in 1995, Allen informed his friends and family that he was again moving to Cheyenne, Wyoming. During this time, he started working with Bauer on their seventh and final project about the Mississippi River and they named the project 'Ol' Man River'. Recollecting the time that they spent together, Bauer, in an interview, said, "We traveled by car from Lake Itasca (in Minnesota) to the Delta of the Mississippi." Just as they were wrapping up their shoot in New Orleans, Linda showed up without announcement and Bauer noticed that Allen was embarrassed when she tried to dance in front of their camera.
Shortly after, in November 1995, Allen's family and friends started suspecting that something had happened to him. He had not been in touch with them and had stopped sending postcards. Someone in Bauer's office had a brief conversation with him about his payment then there was no contact from Allen's side with anyone. In the 'Dateline' episode, Brad Ross said, "Yeah, Christmas was the real turning point because we knew Al wouldn't miss Christmas." Three months later, the Cheyenne police received a call from Linda's ex-husband, Denis Greene, who said that Allen had been murdered by Linda and his body was buried in the basement of their house in Cheyenne.
The police launched a search of the house but could not find anything to substantiate Denis' claims. In 1999, friends and family grouped to try and find their beloved Allen. They decided to start their investigation in the shape of a documentary and believed it would help them find answers. It was only in the spring of 2000 that Bauer and his teammates were able to find Allen's camera and his abandoned. Brad Ross requested the police to search the Cheyenne house for a final time and he found his twin brother.
The police saw a black sneaker sticking out from under a thin layer of concrete in the crawl space. As they scraped off the concrete, they found Allen's body. An autopsy report revealed that Allen had been shot twice, once in the head, with a 9mm head which was the cause of his death and his corpse had also been castrated. The autopsy also revealed that his body had not left the house in more than four years.
Who Killed Allen Ross?
As per the authorities, Linda Greene had sent out faxes to police in different states claiming that "people were out to get her and set her up for killing Allen Ross." When Bauer had started working on the 'Missing Allen' project, he had also received a long fax from her affirming that Denis had killed Allen and buried him in the basement with concrete. A little probe into her life revealed that she was a registered nurse and had been leading a semi-religious group named Samaritan Foundation. It was very difficult to find out about the group as it had already scattered but The Cult Awareness Network told them that it was a dangerous group to be a part of.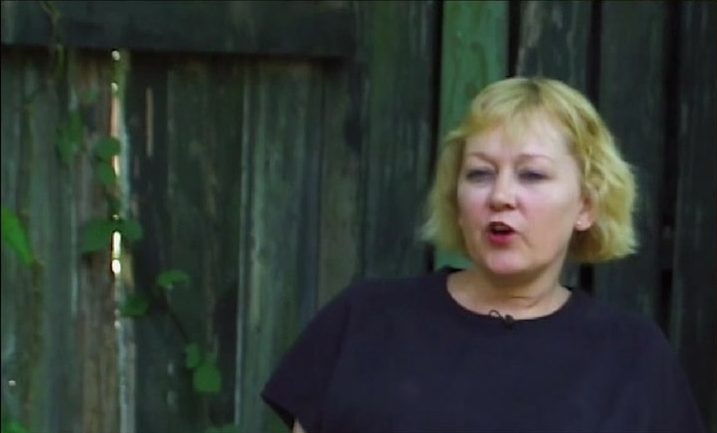 In early 2000, after all the efforts of the filmmaker to get hold of Linda had failed, she reached out to them. She told them a very different story which entailed some 'specialists' killing Allen under a mind control experiment. They soon gathered that Linda was not of stable mind, and she had been admitted to a mental institution by her family a week after Allen had been killed. In their pursuit of justice, the filmmakers got hold of Linda in early 2001, and in the first on-camera interview she agreed to, she again claimed that Denis had killed Allen over a money dispute. Her state of mind and conflicting statements did not make her a reliable witness and no charges could be issued.
In 2002, Linda died of liver failure and just when the case was on the verge of death, another witness came forward. One of Linda's most dedicated friends and followers, Julia Williams was consecutively interviewed by the police and she told stories varying in facts. However, similar to Linda, she claimed that Denis had shot Allen Ross and threatened her with an implication of the murder if she reported it to the police. She admitted that she helped move Allen's body to the basement and got rid of the murder weapon for him.
The trial for Allen Ross' murder began in November of 2004 and the prosecutors presented two theories that established the motive of the murder. They said that Linda Greene murdered Allen because either she suspected him of stealing the money that her book was making or she suspected that he was going to leave her. Their star witness Denis Greene attested to Linda being the killer and Denis and Linda's 18-year-old son was also called to the stand. He stated that his mother owned a 9mm pistol, the same pistol used to kill Allen.
The prosecutors charged Julia Williams as an accessory to Allen's murder, and her defense attorney did not challenge the allegations. The jury found her guilty and she was sentenced to serve 24 to 36 months in prison. She was also ordered to pay a $2,500 fine and $3,500 in public defender fees. The minimal sentence for Allen's murder did not provide comfort to the family and they expressed that the answers they received were a long way from being satisfactory.