Two tragedies in merely two years — Andrew Bagby was found dead in a parking lot in November 2001 while his infant son's lifeless body was discovered on a beach in August 2003 — made headlines and posed some serious questions on certain safety laws in Canada. Investigation Discovery's 'Deadly Women: Killer Cougars' walks us through the specifics and the gory details about both these gruesome and ruthless murders while shedding light upon the incompetencies of the authorities during the case. Let's dive deeper into the crime and learn all about the who, the what, and the how, shall we?
How Did Andrew Bagby Die?
Andrew David Bagby was welcomed into the world on September 25, 1973, in Sunnyvale, Santa Clara County, California, by a registered nurse and midwife from Chatham, Kent, England, named Kathleen Daphne Bagby and a former US Navy serviceman turned computer engineer named David Franklin Bagby. He had been pursuing a medical degree from Memorial University when he started dating Shirley Jane Turner, a woman in her late 30s, in early 1999.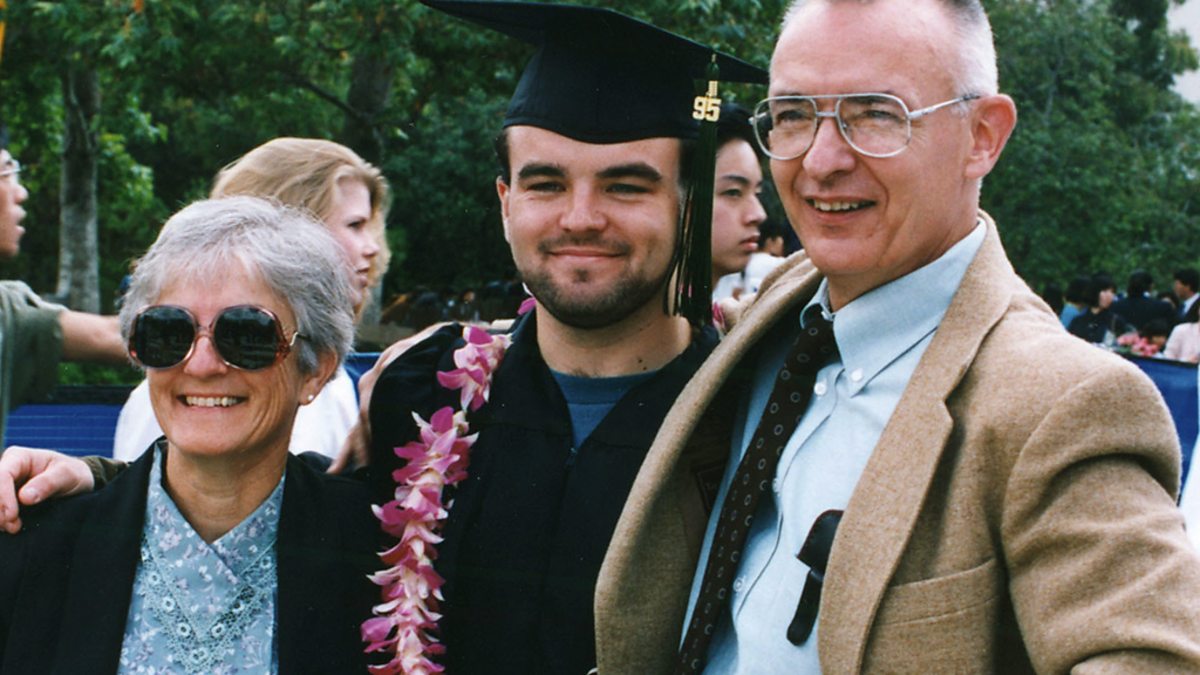 After a year or so into dating, in August 2000, Andrew landed a surgical residency at the State University of New York Upstate Medical University in Syracuse, New York and his girlfriend, Shirley, bagged a job at Trimark Physicians Corporation and moved to Sac City, Iowa. Even though the couple did their best to maintain a long-distance relationship, Shirley claimed that she visited him a total of seven times while he made it out to Sac City to meet her just once.
Moreover, it is believed that she even burglarized his apartment during one of these visits. With things getting bitter in the relationship, Shirley allegedly started being over-possessive toward Andrew and even harassed him on the phone. But when there was a new girl in his life, the two started fighting frequently over her. What made things worse between them was when she lied to him about being pregnant just to make him stay.
Upon discovering the lie, on November 3, 2001, he drove her to the Arnold Palmer Regional Airport, parted ways with her over lunch, and sent her on a flight back to Iowa. A couple of days after the breakup, Andrew was found dead in a parking lot at Keystone State Park in Derry Township, Pennsylvania. He was shot five times with CCI .22 bullets in different parts of his body, including his face, chest, buttocks, and the back of his head.
Who Killed Andrew Bagby and Zachary Turner?
When the authorities arrived at Andrew's murder scene, the police took statements from people who knew the victim personally, including his supervisor T. Clark Simpson. Those statements led the Pennsylvania State Police to his girlfriend, Shirley. What seemingly made her one of the prime suspects was the fact that in October 2001, she had gotten herself a permit to buy a firearm legally and had bought a Phoenix Arms HP22 handgun and .22 bullets, which she used to fire during her firearm lessons.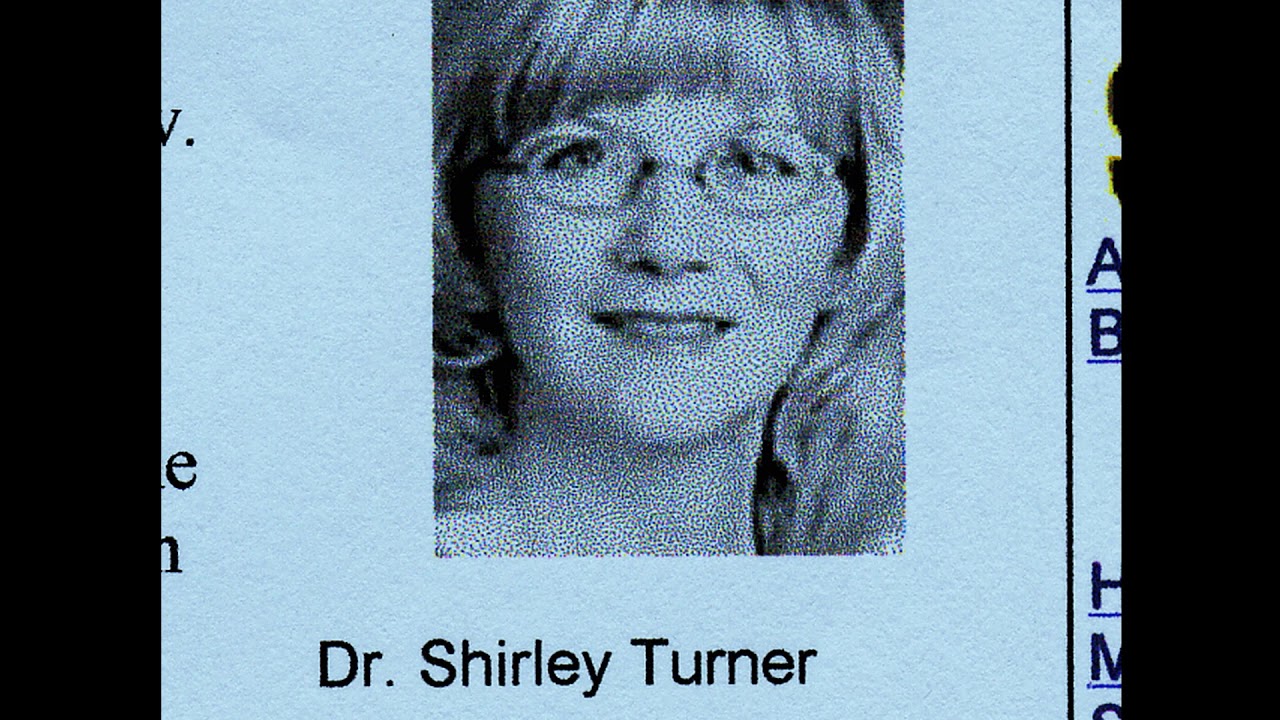 When the police contacted her, Shirley claimed that she was in her bed sick on November 5, 2003, when the murder occurred. However, her cell phone and internet records proved otherwise and when confronted with it, she changed her statement and told the authorities that she had met with Andrew at Keystone State Park, but it was he who put the gun in his trunk. Meanwhile, she had already told her shooting instructor that her gun was stolen.
Upon further investigation into Shirley's movements in the previous few days, the police found many pieces of evidence that pointed towards the fact that she might actually be the perpetrator. Reportedly, it is believed that right after the breakup, on November 4, 2001, she drove from Iowa to Latrobe with her gun in her Toyota RAV4 with murder on her mind. When she reached her destination the following day, she managed to get Andrew to meet alone, despite Simpson's warnings, but as per her account, he never showed up. So, she drove home and left a message for him on his answering machine.
However, investigators got told by a local Derry resident that they saw Andrew's Toyota Corolla and Shirley's RAV4 parked together on November 5, 2001, and the Corolla was parked alone the next morning. Moreover, the authorities discovered more clues, such as the MapQuest printouts for directions to Latrobe in her apartment and the lot number on a specific box of condoms in her apartment that matched a box bought by Andrew on the night of their breakup. Even though they had gathered enough evidence to arrest her, it was too late as she had already fled the country by then.
Almost a month after Andrew's tragic death, Shirley took an ultrasound and found out that she actually managed to conceive a child with Andrew in October 2001. Then, on July 18, 2002, she welcomed Zachary Andrew Turner into the world by giving him birth in St. John's, Avalon Peninsula Census Division, Newfoundland and Labrador. Unfortunately, over a year later, on August 18, 2003, he died by drowning in the Atlantic Ocean and his body was found ashore by a couple walking their dog on Manuels beach, Conception Bay South.
How Did Shirley Jane Turner and Zachary Turner Die?
After flying to Toronto at first on November 12, 2001, Shirley eventually resettled in St. John's with her oldest son and tried her best to stay under the radar. But soon, the Pennsylvania State Police and the Royal Newfoundland Constabulary's (RNC) Intelligence Unit collaborated and arrested her on December 12 as the extradition process began against her.
Although the murder charges were waiting for her in Pennsylvania, Newfoundland Justice Gale Welsh decided that she was not a threat to society and was released from Her Majesty's Penitentiary's Clarenville Correctional Centre for Women. In return, she had to pay bail worth CAD$75,000, surrender her passport, visit the RNC weekly, promise to stay in the area, and refrain from contacting Andrew's family. She posted the bail by taking help from her psychiatrist, John Doucet, and soon the extradition case got even more complicated as it also involved child custody now, due to her pregnancy.
In November 2002, Shirley returned behind bars while the decision regarding her extradition was pending. But thanks to Justice Welsh again, in January 2003, she was released as she was presumed to be innocent. Only months later, in July 2003, she got involved with a young man she met at a bar, but when he found out about her connection to Andrew's murder, he decided to stay away from her. In her blind frustration and rage to get back at him, on August 18, 2003, she drove to nearby Conception Bay South along with Zachary and parked her car near her ex's house.
Shirley mixed lorazepam, which she had bought on the way, into Zachary's baby formula and ingested a heavy dosage of the same herself. Then, she strapped her son to her chest with her sweater and dived off a fishing wharf at Foxtrap Marina straight into the Atlantic Ocean. They both died by drowning but for what it's worth, it was found out that Zachary was unconscious during the tragedy and did not suffer.
Read More: Isabelle Laville Murder: How Did She Die? Who Killed Her?