Investigation Discovery's 'Married to Evil: Officer Down' chronicles how 42-year-old Andy Kimbrel was murdered inside his Gardendale, Alabama, apartment in May 2019. While the police almost immediately arrested the perpetrator, it took heartbreaking testimonies of two shocking witnesses to bring the killer to justice. If you're interested in learning more about the case, including the murderer's identity and current whereabouts, here's what we know.
How Did Andy Kimbrel Die?
Officer Andrew "Andy" Wade Kimbrel was born to Renda Kimbrel and the late Terry Kimbrel in Pleasant Grove in western Jefferson County, Alabama, on March 29, 1977. His family and colleague praised his humility, caring nature, and a good sense of humor. His sister, Lindsey Kimbrel Keener, revealed that when they lost their father when she was 10 while Andy was 16, it was her brother who shouldered most of the responsibilities. She stated Andy always wanted to join the police force, and his love for others and his giving personality served him well in his chosen profession.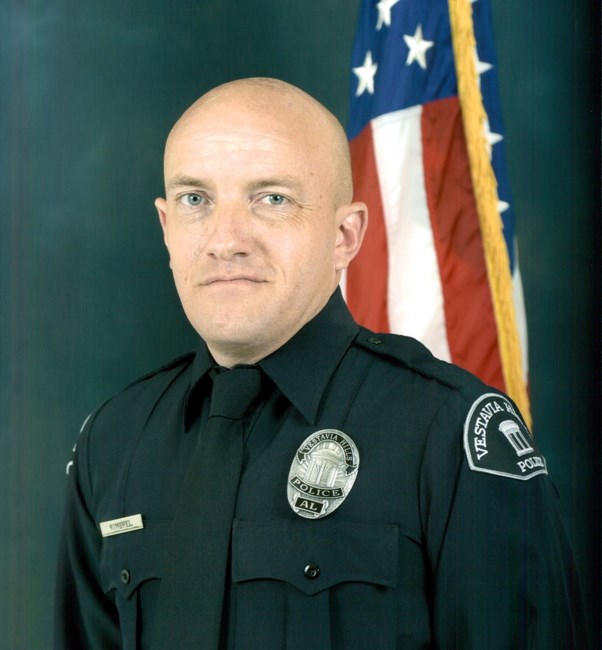 According to family sources, Andy began his public service duty by volunteering with the City of West Blocton. He joined the Fairfield Police Department after graduating from the Police Academy at Tuscaloosa in 2001. The following year, he began working with Vestavia Hills Police Department, initially serving as a Patrol Officer and Evidence Technician. The episode noted how Andy found his passion when he became the School Resource Officer at Vestavia West Elementary School, where he made several special friends.
He also served as School Resource Officer at Vestavia High School. By early 2019, Andy had resumed his role as a patrol officer, serving and protecting the citizens of Vestavia Hills. The Vestavia Hills Police Department awarded him the Officer of the Year honor for his distinguished service and a career spanning almost two decades, where he served with courage and saved multiple lives. Lindsey described Andy as a strong family man who loved his kids dearly. He was also an avid Alabama football fan and eager about modifying cars since he was a teen.
Hence, it was shocking when the 42-year-old was fatally shot at his Woodbrook Apartments on May 2, 2019. After his distressed wife called 911, emergency responders rushed to his Gardendale apartment and found Andy barely alive with a gunshot head wound in the back of his walk-in closet. He was rushed to UAB Hospital in critical condition and treated for brain damage. According to police sources, he had been shot with his standard-issued service pistol — a Glock. He succumbed to his injuries in the early hours of the following day, on May 3.
Who Killed Andy Kimbrel?
According to the episode, Andy and his first wife, Misty Dawn Kimbrel, were high school sweethearts. Lindsey reminisced about how much the young couple was in love and how his brother's happiness knew no bounds when their daughter was born. The child — Emma Kate Kimbrel — was an infant when she lost her mother due to a medical condition. Family sources state Misty passed away on November 24, 2005, and Andy's colleagues recounted how it completely broke him.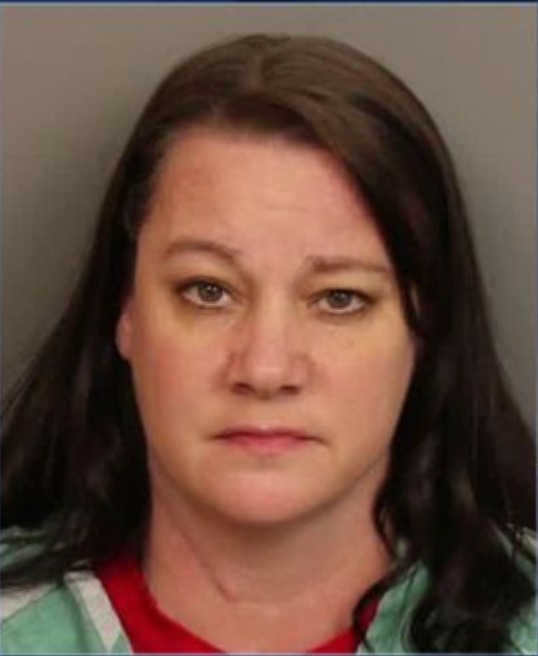 After another brief marriage, Andy met Stephanie Nicole Keller around a decade later at a local carnival in 2015. Lindsey explained how Stephanie's son, Thomas Andrew Kimbrel, was of the same age as Emma, and it seemed the single parents were at the same life stage when they met. They dated for about two years before they married in late 2017 without allegedly notifying his family. The sister claimed it exhibited probable manipulation on Stephanie's part because she was sure Andy would not have taken such a big step without informing them first.
However, the marriage was not happy, with the couple constantly arguing. Jefferson County Deputy District Attorney Lauren Breland stated, "The arguments never stopped. They were not violent. Andy was never violent toward Stephanie. He never raised a hand toward her, but the relationship was a constant verbal and emotional battle" Stephanie had hired a personal trainer shortly after her wedding, and Andy suspected her of infidelity. Reports stated she had also once physically assaulted him by grabbing him by the throat.
Lindsey said how Andy frequently drove over to his mother's home after arguing with his wife, and Stephanie would follow him shortly. The sister claimed her sister-in-law was overly manipulative and was "adept at pressing Andy's buttons and making him react." She also alleged how Stephanie isolated Andy from his family, and they saw scratch marks on his neck once after an alleged domestic dispute. According to court documents, the couple was again squabbling on May 2, 2019, with the quarreling raging for about 24 hours.
The argument was about nothing too specific – money, jealousy — and it was picking up steam. Emma, then 13, stated she and her stepbrother, Thomas, were in their bedrooms across the hall as their parents argued. She claimed Andy had wanted to leave with her for the night but never went. The teen testified he told her to lock her door and texted her to latch her door "because she (Stephanie) was crazy." Emma alleged, "I heard her say, 'Give me the gun. I'll shoot you.'" She added how her father allegedly replied, "Do it then."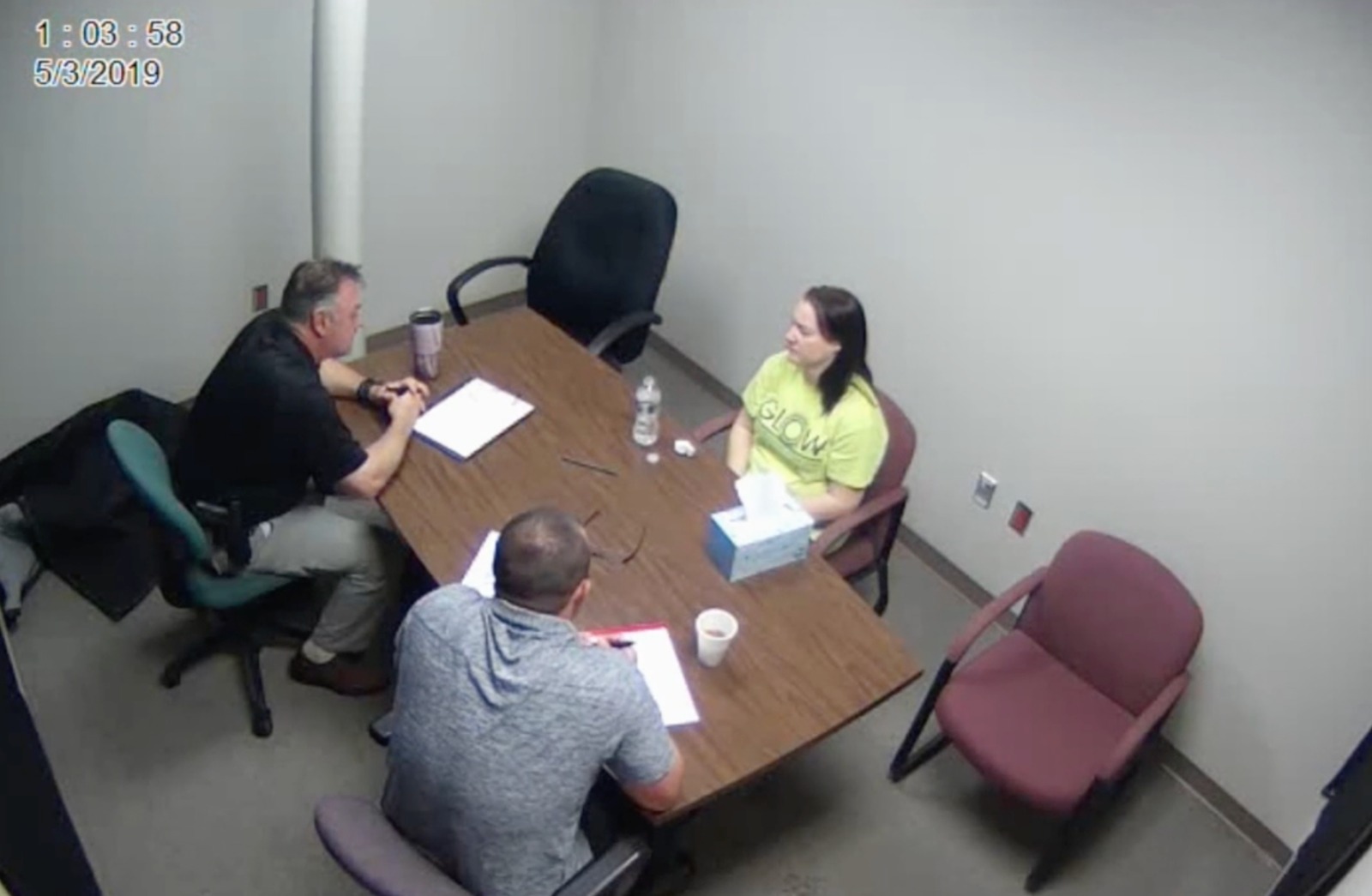 Emma claimed she heard rustling from her parents' bedroom followed by "a pop." Scared, she contacted her maternal grandfather, Steve Foshee, to come pick her up. As Steve was on his way, Stephanie also called him to ask him to come to get the kids but did not provide any details. He later testified, "I said, 'Is it bad?' and she (Stephanie) said, 'It's really bad.'" While Andy remained in critical condition at the hospital, the police interviewed Stephanie. She claimed her husband "shoved" his gun into her hand, and the weapon discharged.
The investigators claimed the wife altered her story several times to incorporate a struggle over the gun. They also claimed other inconsistencies, including her saying she dropped the firearm immediately after it fired, then saying she held it for a few seconds, and then later saying she placed the gun next to her wounded husband. When the officers told Stephanie about discovering a bloody handprint on the toilet seat, she confessed to washing her hands before the police arrived. After Andy died, she was arrested and charged with murder.
Where is Stephanie Keller Now?
During the late October 2021 trial, the prosecution alleged Stephanie intentionally shot Andy because of ongoing discord in the marriage. However, her defense attorneys contended the shooting was accidental. The prosecutors presented the children as their prime witnesses, with Emma recalling how her stepmother allegedly assaulted and threatened her biological father frequently. The defense claimed their client was devastated and added, "Yes, they had some challenges in their marriage, but she certainly never intended for anything like this to happen."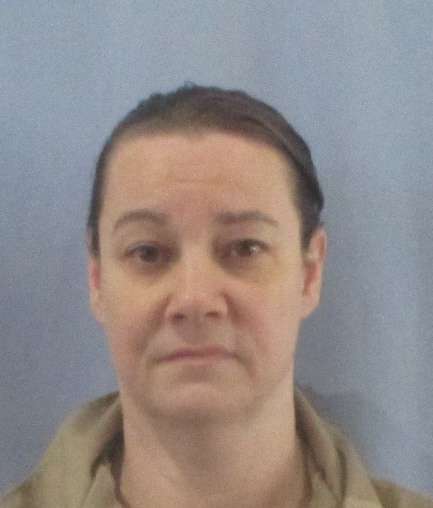 Emma provided the most damning testimony where she alleged she heard her father say something similar to, "If you think I'm such a bad person, why don't you just shoot me?" The daughter claimed Stephanie replied, "Give me your gun." The court convicted Stephanie of manslaughter in Andy's death and sentenced her to 20 years, citing a lack of remorse. According to official records, the 48-year-old is serving her sentence at the Montgomery Women's Facility. She will be eligible for parole in 2028 while her prison term will conclude in 2041.
Read More: Rowan Monteith Murder: Where is Michael Zirilinka Now?