Angel Carlick, known as 'Happy-Go-Lucky,' aspired to be a youth advocate and legal guardian for her brother after graduation. Tragically, at 18, she disappeared just days before her scheduled graduation in 2007. Months later, her remains were discovered in a remote area in Canada's north. In Season 8 of "Someone Knows Something," investigator David Ridgen collaborates with Angel's family and community to uncover the truth about her death, seeking justice and paying tribute to her late mother, Wendy. If you wish to learn more about the case, here's what we know.
How Did Angel Carlick Die?
Angel Carlick, a Kaska Dena First Nation member, was born in Dease Lake, British Columbia, on June 11, 1988. Her family included her mother, Wendy, and her brother, Alex, and they initially resided in Good Hope Lake, British Columbia. Wendy worked three jobs to support her kids, which sometimes caused tension with Alex, who felt neglected. However, Wendy's dedication to providing for her children was a source of pride for her. Angel and her mother shared a close bond, with Wendy describing her daughter as "the greatest love" she'd ever known.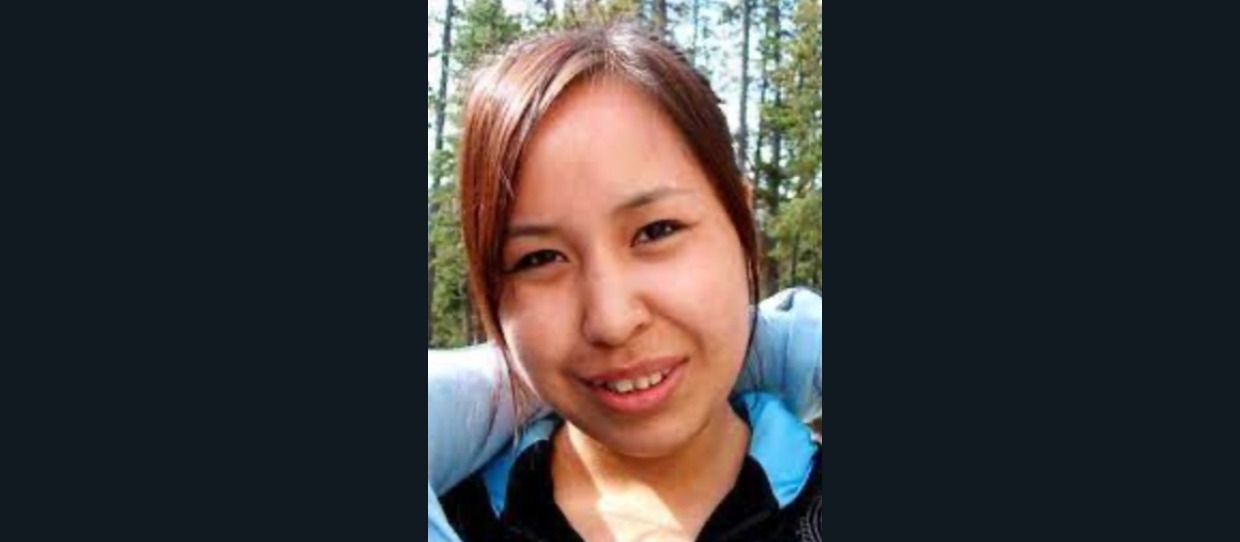 Angel was known for her vibrant personality and passion for painting, music, and traditional beliefs, including learning the art of tanning moose hide from her grandmother. In March 2004, the family moved to Whitehorse, Yukon, against Wendy's wishes of uprooting her children and leaving her relatives. However, she had to move because Social Services started to get involved. Although this move was difficult and caused a rift with their relatives, it was a necessary step to ensure their well-being.
The Carlicks initially stayed with Wendy's nephew, but after several events, they ended up at a youth shelter in the old Fort Yukon Hotel and later in Whitehorse Housing. Unfortunately, they were evicted from their housing due to the children's house parties while Wendy was at work. As a result, the family became separated. Wendy and her partner lived on the streets, Alex was placed in a government group home, and Angel stayed with a friend before eventually experiencing homelessness and alcoholism.
Her addiction led her to the Road to Home youth shelter, which provided her with temporary refuge until its closure in late 2004. Determined to turn her life around, Angel, then 17, began working at the Blue Feather Youth Centre, part of the Youth of Today Society, where she ran the dinner program, created murals, and served as a youth mentor. Angel's resilience and personal experiences made her a trusted figure in her community who could be relied upon in times of need. Her involvement with the Blue Feather Youth Centre changed her life.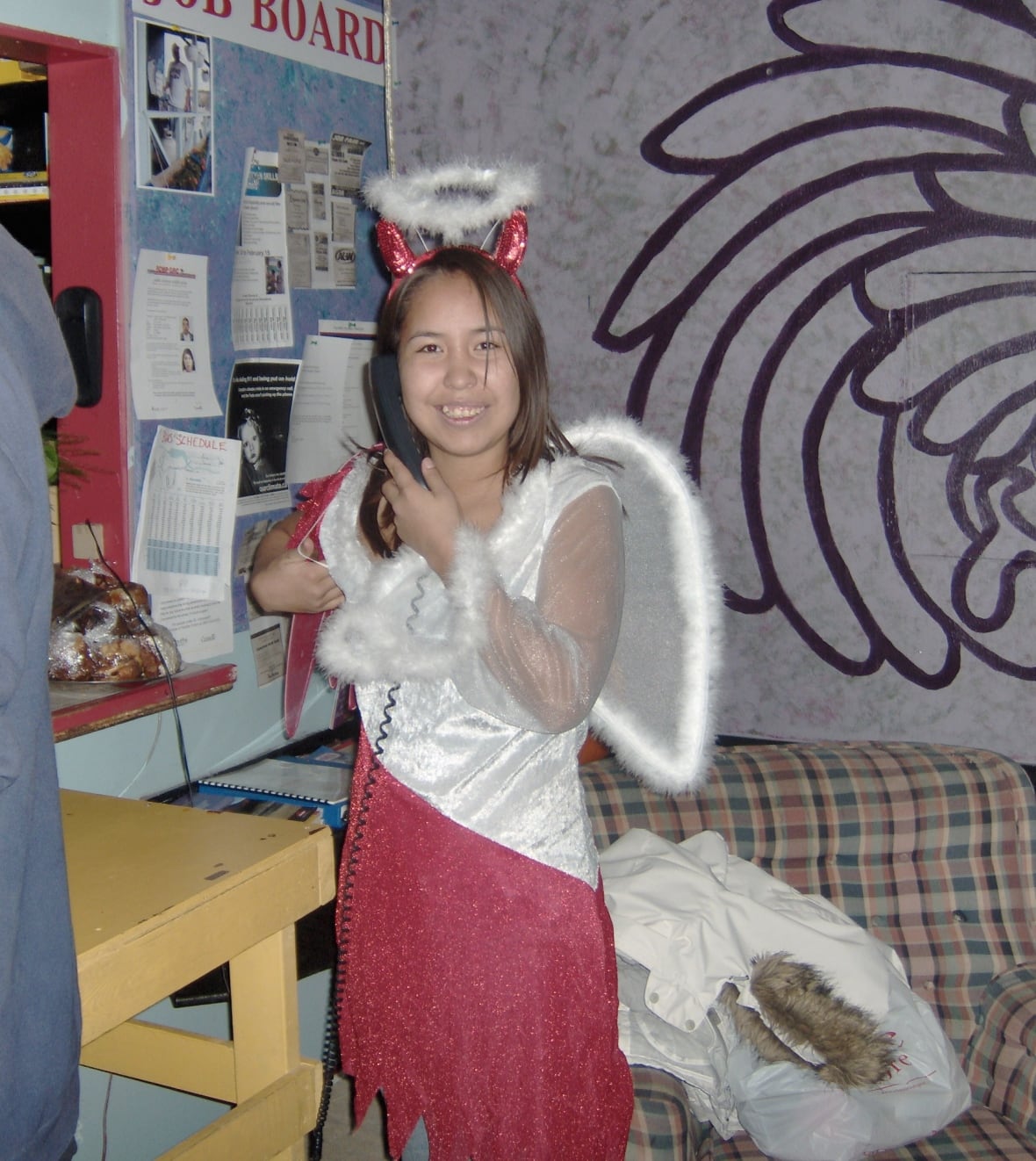 She also returned to school and earned her high school diploma with aspirations of attending college. She shared a home with a friend and saved money to secure her place, adopt her brother, and provide a stable environment for her family. Angel was determined to achieve her life goals and positively impact her community by leading a sober lifestyle. On May 27, 2007, Angel, 19, was getting ready for a graduation ceremony, the second of two she was to attend. She and Wendy shopped for new shoes and joined friends and family for a celebratory barbecue.
Angel was never seen alive again, and the initial probe considered her a runaway before a search began for her weeks after her disappearance. A hiker discovered the teen's decomposed remains in a shallow grave north of the Pilot Mountain subdivision along a hydro access road almost six months later, on November 9, 2007. An autopsy was performed on the remains, but they were too decomposed to conclude an official cause of death. The results were inconclusive, and the investigators could not determine how she had died.
Who Killed Angel Carlick Die?
On May 27, 2007 evening, Angel left a friend's home and headed downtown in Whitehorse, where she made a phone call from a pay phone, telling a friend she'd meet up with them later. Unfortunately, that would be the last time anyone heard from her. Several days later, the Royal Canadian Mounted Police (RCMP) encountered Angel at the waterfront in downtown Whitehorse on May 31. She was questioned regarding the assault and subsequent death of a homeless man named Colin Stephen Sawrenko.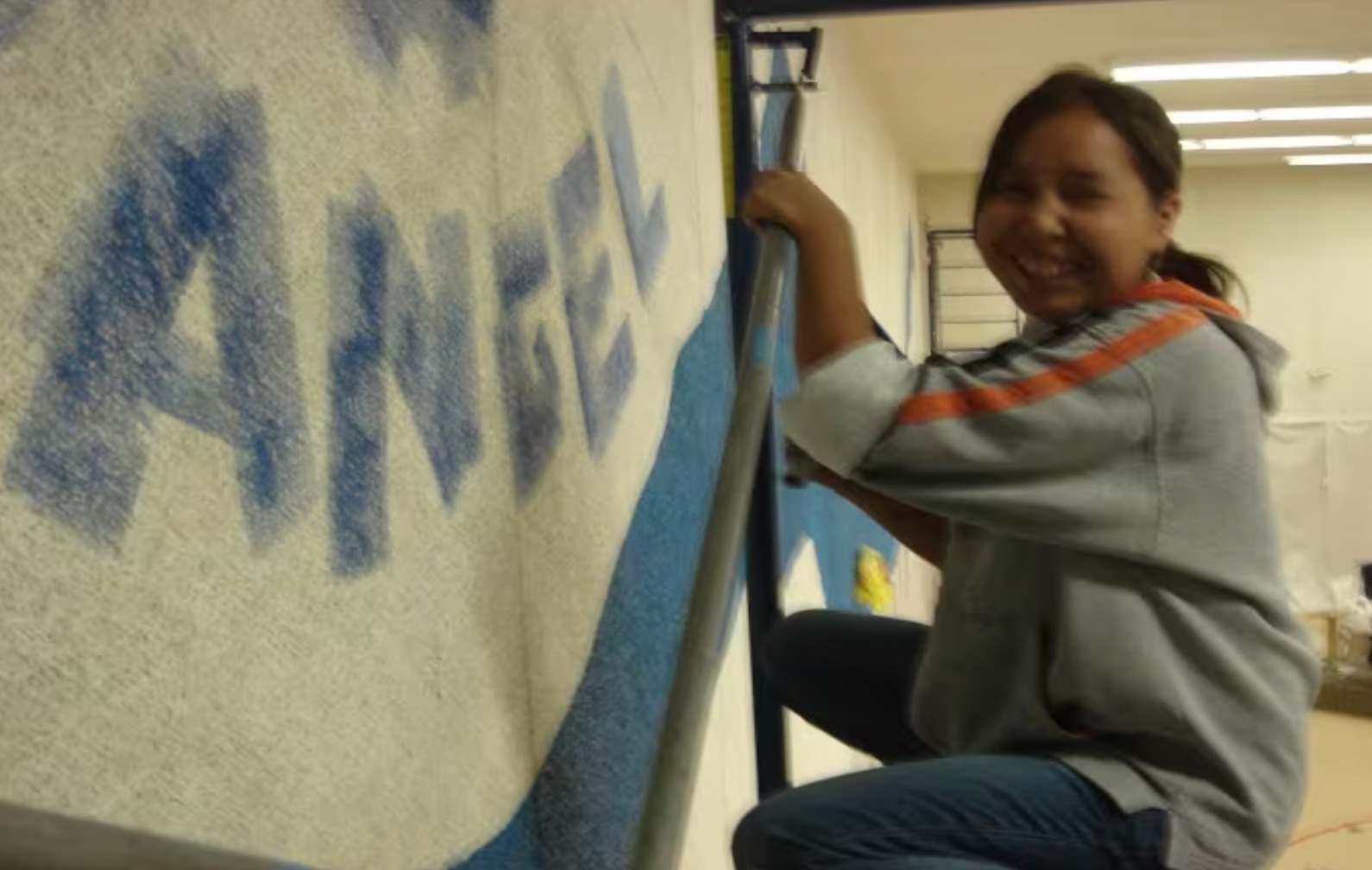 Angel had reportedly witnessed the assault but was neither detained nor arrested during this interaction. Her loved ones grew increasingly concerned when she failed to attend her graduation ceremony and work at the Aboriginal Learning Centre. Her absence seemed unusual since she never informed anyone and had left her ID and clothes behind. The center's executive director, Vicki Durrant, reported her missing to the Whitehorse RCMP, but the initial response was lacking, with authorities believing Angel might be a runaway.
It took weeks for the RCMP to launch a search for Angel after public criticism for not taking her disappearance seriously. Eventually, she was added to a missing persons database. Angel's family and community tirelessly searched for her in Whitehorse, Vancouver, Edmonton, and other areas, but their efforts yielded no results. The RCMP conducted over 100 interviews with Angel's friends, family, and co-workers and extended their search across multiple provinces.
They utilized air, ground, and water searches, including dog teams, but no sign of Angel was found. The search continued into July 2007 when friends located Angel's locked-up bicycle in front of the Family Hotel in Whitehorse, suggesting she may have returned to the area. However, the trail grew cold until her remains were found in early November 2007. The authorities appealed to anyone who might have witnessed suspicious activity in the area between May 2007 and November 9, 2007.
Wendy sought counseling after her daughter's death and became an advocate for missing and murdered Indigenous women and girls. She participated in marches and called for a national inquiry to raise awareness about cases like Angel's. In April 2017, Wendy was found murdered, along with her friend, Sarah MacIntosh. No connection to Angel's case was established. Everett Chief was charged with two counts of second-degree murder about Sarah and Wendy's deaths in May 2018. One charge was later upgraded to first-degree murder
Angel's case remains under active investigation, although details are not publicly disclosed. Her family believes her case reflects issues concerning handling cases involving Indigenous individuals. Alex shares the family's belief that the initial lack of attention to Angel's disappearance may be due to her age and Indigenous heritage. The primary theory in Angel's case suggests foul play and an unknown assailant. Angel's sudden disappearance, lack of contact, and body in a shallow grave support this theory.
The RCMP has not disclosed if they have identified any suspects. Another theory involving American serial killer Israel Keyes has been disproven. Israel's presence in the area before Angel's disappearance led to suspicions, but the RCMP confirmed his whereabouts didn't align with the timeline of her case. Angel's friends hope to create a lasting legacy for her in the form of a homeless shelter, which is something she'd advocated for while alive. Anyone with information regarding the case is asked to contact the Whitehorse RCMP at 867-667-5551 or 867-667-5555.
Read More: Maurice Skeen Murder: Where is Darius Cokely Now?