'Kiss x Sis' is a famous harem ecchi anime that focuses on taboo topics like incest and does not shy away from bold, sexually provocative scenes to explore sensitive subjects. The anime follows Keita Suminoe's relationship with his twin stepsisters, who constantly make sexual advances towards him after forming a romantic relationship with the protagonist over the years. In case you like the show and are looking for somewhat similar anime, then we have got you covered. Here's a list of best anime like 'Kiss x Sis.' You can watch several of these shows on Netflix, Funimation, Crunchyroll, or Hulu. We have provided links at the end of each recommendation so that you don't have to waste time looking for different streaming options.
10. Aki-Sora (2009)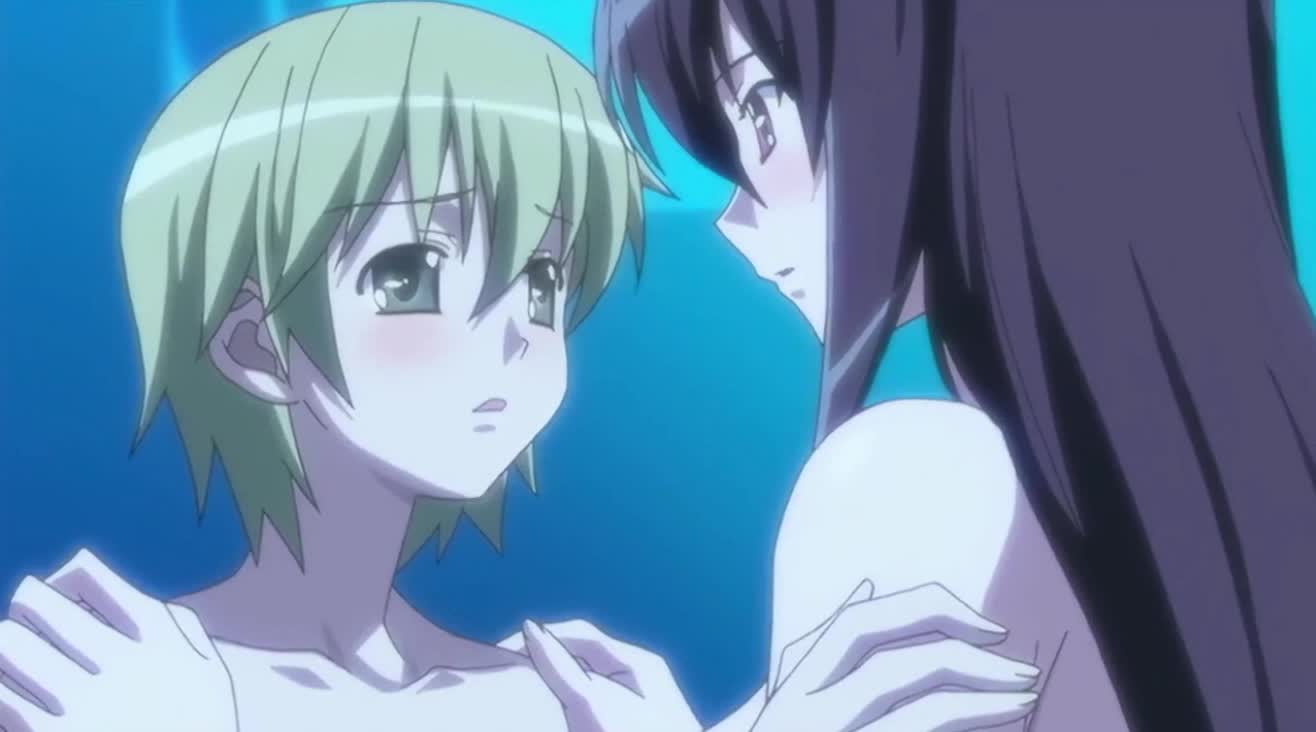 Let's kickstart the list with the incest-filled ecchi romance anime, 'Aki-Sora.' It has fan service, incest, and romance, all bundled up together. But here's the kicker — it has only one episode since it is an OVA around 21 minutes long. The anime mainly focuses on the relationship between two siblings, Aki and Sora. While growing, it's natural for one to get sexually attracted by people of the same age; although this is considered normal and well within the boundaries of societal norms, Sora's life gets complicated when he starts having such feelings for his sister. Interestingly, his feelings are reciprocated by Aki, and the siblings end up engaging in a physical relationship. You can watch the anime here.
9. 1+2=Paradise (1990)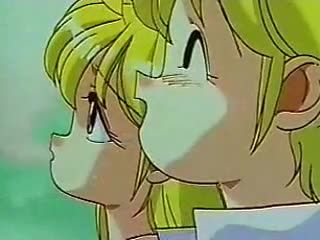 Produced by J.C. Staff, '1+2= Paradise' is a harem ecchi anime that follows Yuusuke Yamamoto, a teenager struggling with a strange phobia because of which he has been unable to get into a stable relationship. However, when Rika and Yuka Nakamura compete against each other for his attention, things take a surprising turn as Yuusuke suddenly finds himself as the target of their sexual advances. As the story unfolds, the two sisters force the young adult to overcome his inherent fears and finally embrace life.
8. Akaneiro ni Somaru Saka (2008)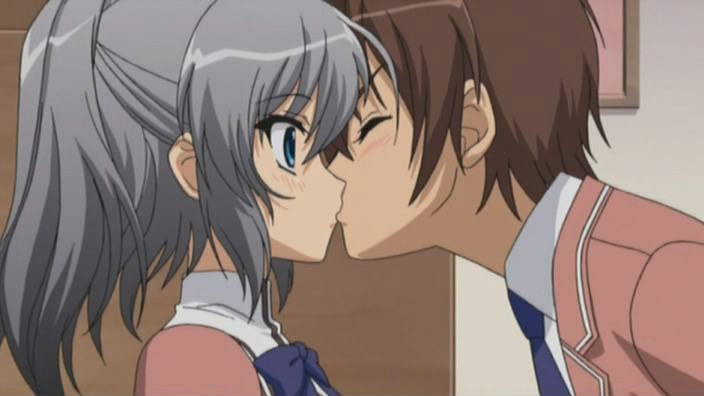 'Akanerio ni Somaru Saka' show initially focuses on Yuuhi and Junichi. The former is the daughter of a reputable family. One day, some boys start harassing her, after which Junichi comes and saves her. Later, Junichi learns that Yuuhi is a transfer student in his school, and it turns out that he is her fiance. Yes! But wait, that's not the surprising weird part. Yuuhi does not deem Junichi worthy of her, and to prove his incompetence as a husband, she starts to live with him and his sister Minato. As the story unfolds, Yuuhi discovers shocking secrets about Junichi that soon change her initial opinion of him and force her to reconsider her life choices. You can stream the series on The Roku Channel.
7. Okusama ga Seitokaichou! (2015)
'Okusama ga Seitokaichou!' is a comedy anime with lots of ecchi moments. Like 'Kiss x Sis,' the series has no dearth of fan service. The anime basically revolves around Hayato Izumi and Ui Wakana. Both are running for Student Council President. But even after being a good candidate, Hayato is outmatched by Ui, who wins the election dominantly by offering sex-ed and free condoms. But there's a twist — it turns out that years ago, after getting drunk, their parents promised that they would marry. Now, Hayato and Ui have to live together. Now, the duo must reconcile their differences and come to terms with the strange relationship that they now find themselves in. You can watch the anime here.
6. Oniichan dakedo Ai sae Areba Kankeinai yo ne! (2012)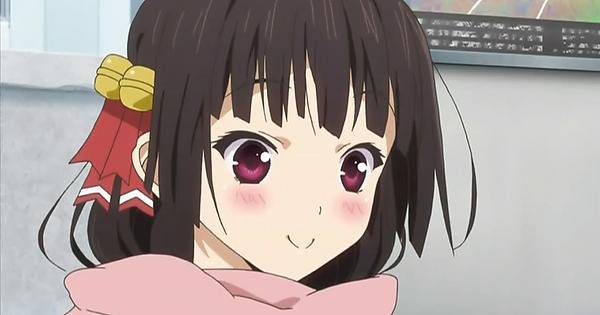 'Oniichan dakedo Ai sae Kankeinai yo ne!' revolves around two siblings, Akiko and Akito. Their parents died when they were young, and they lived with different foster families after that. Now, they are reunited and are allowed to live together. While superficially, it may seem like a very emotional beginning for the two, things go surprisingly wrong as they begin to know each other. It turns out the sister Akiko has a brother complex and wants him to look at her in a different way. Her determination to get her brother to like her soon becomes an obsession, and like the twins from 'Kiss x Sis,' Akiko is willing to go to any lengths for more attention. All episodes are accessible on Funimation.
5. Kanokon (2008)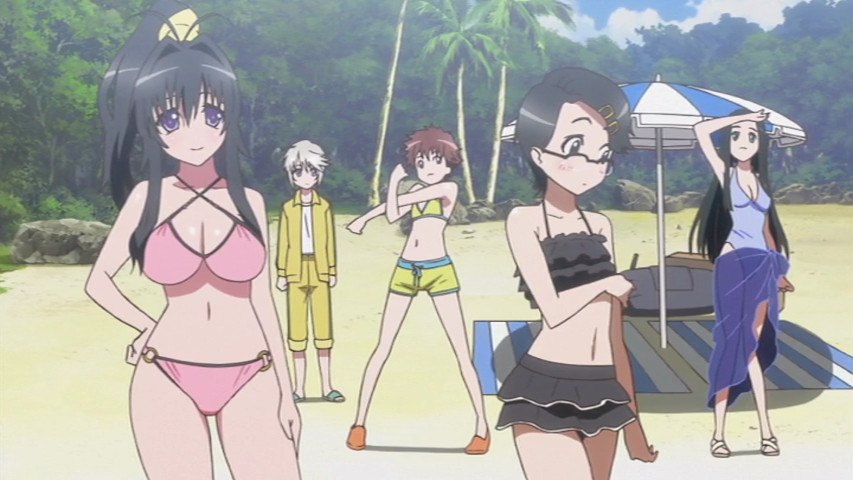 If ecchi and harem themes made you gravitate towards 'Kiss x Sis,' then here's another one for you — 'Kanokon.' While it may not focus on an incestuous relationship, the series nevertheless has several sexually provocative scenes like the aforementioned show. Kouta Oyamada has a weird problem when it comes to females as he somehow keeps on attracting female animal spirits. He has lived almost his entire life in the countryside, and now he wants to move to the big city to get a better education. But here, too, his trouble does not end as he starts attracting the attention of fox spirit Chizuru and Youkai. You can stream the anime on Crunchyroll and VRV.
4. Cyclops Shoujo Saipuu (2013)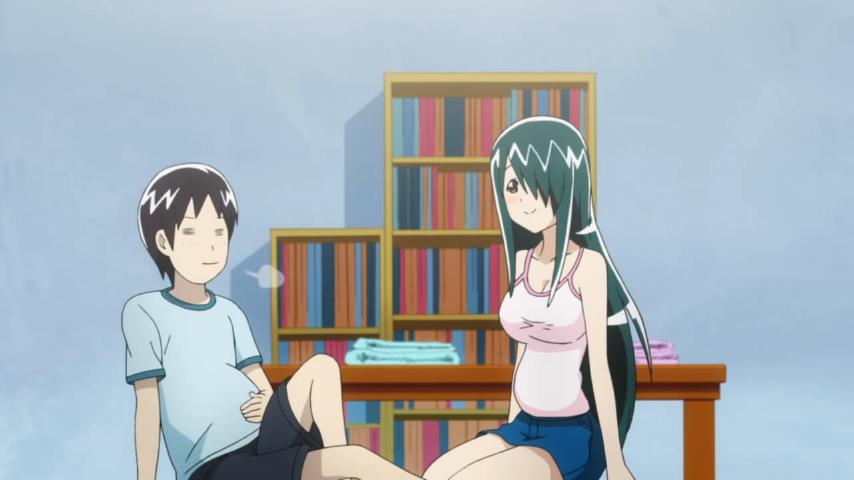 'Cyclops Shoujo Saipuu' is an incest comedy anime with lots of lewd and hot scenes. After Saitou Fuuka's puberty hits her, she becomes tall, pretty, and well-endowed. But now, when she shows affection for her brother, it freaks him out. While it should be considered normal, the two siblings share a strange history. When Fuuka was a child, she said that she wanted to marry her brother. Now, she wants to follow through on that promise. Determined to get his brother's attention and force him to agree to the incestuous relationship, Saitou goes to desperate lengths like the twins from 'Kiss x Sis.'
3. Shinmai Maou no Testament (2015)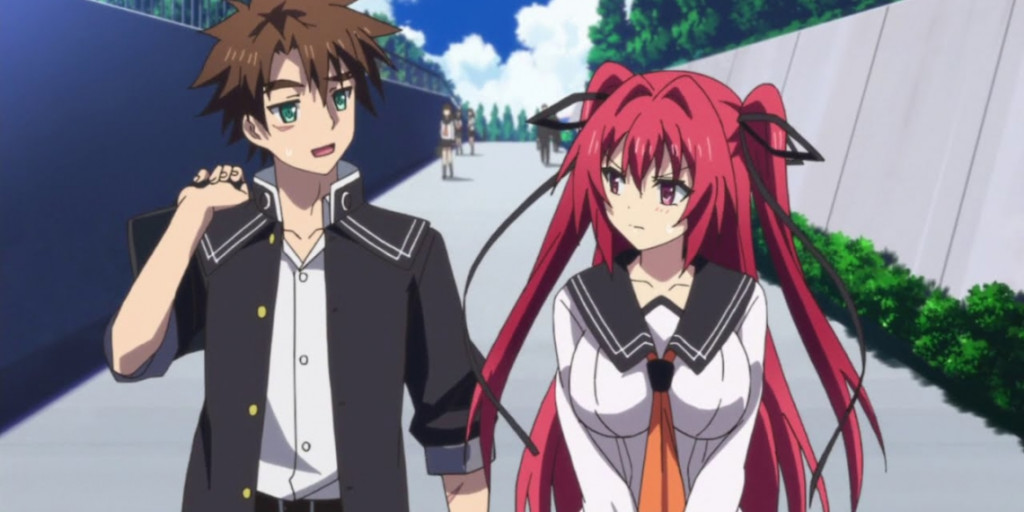 'Shinmai Maou no Testament' is one of the most popular anime on this list. This series was a huge-hit big among the ecchi, harem-anime-loving anime fandom and continues to be a well-known show. Toujo Basara is a seemingly ordinary teenager who gains two stepsisters after his father suddenly remarries. It turns out the sisters are demons, and one of them is the daughter of the former demon-lord. Unfortunately, Basara belongs to the hero clan, who have historically fought against the demons. But since he now shares a relationship with the two stepsisters, Basara decides to protect them instead. It marks the beginning of a three-way incestuous affair that soon spirals out of control. The anime is available for streaming on Crunchyroll and VRV.
Read More: Anime Like Bleach
2. Yosuga no Sora: In Solitude, Where We Are Least Alone. (2010)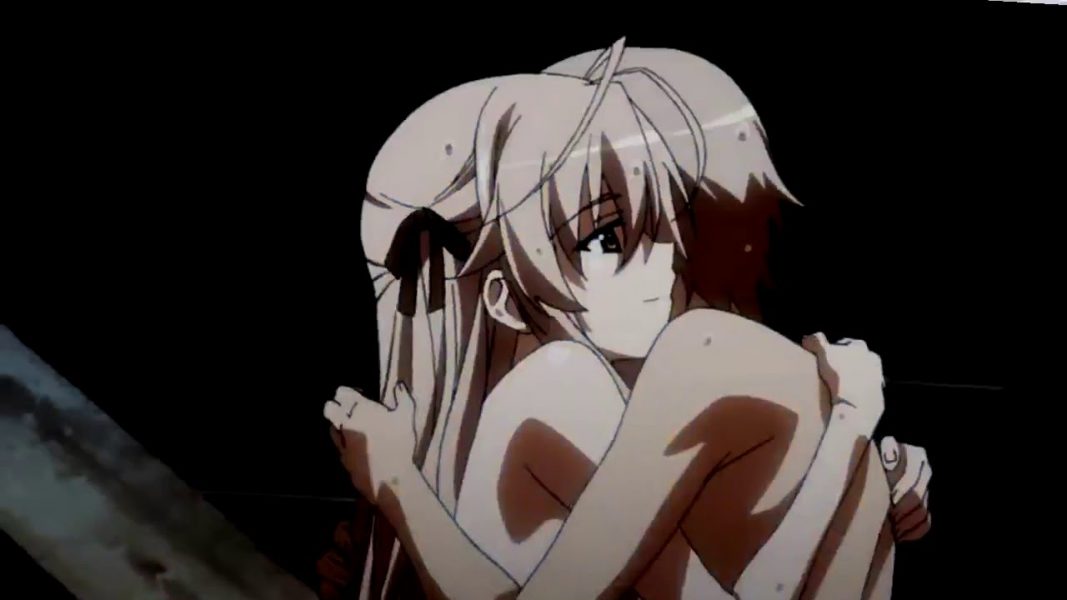 'Yosuga no Sora: In Solitude, Where We Are Least Alone' is another incest anime with lots of sex. But bear in mind that the anime deals with several complicated, deep, and heavy subjects. The anime follows the twin siblings Haruka and Sora, who need to start their life afresh in the countryside after their parents die. It is here where the complications start. Sora loves her brother, and after her parents die, her bond with him strengthens. She wants to live with him and soon develops a sexual attraction for him. Haruka, on the other hand, is involved in several girls from the school over the course of the series and shows no interest in Sora at all. However, things don't always remain the same, and Haruka is forced with a difficult choice when his relationship begins to fall apart. All the episodes are accessible for streaming on Crunchyroll.
Read More: Anime Like Ergo Proxy
1. Oneechan ga Kita (2014)
Tomoya Mizuhara's dad remarries, and thus, he suddenly has an older stepsister named Ichika. Though the series is not outrageous like 'Kiss x Sis' or 'Aki-Sora,' it does have incest elements and a lot of ecchi moments. The show is nevertheless very entertaining, despite being short. Ichika's overwhelming love for her step-brother drives the complicated relationship between the two but do they eventually engage in a sexual affair? Well, you will have to watch the series to find out. You can stream the series on VRV and Crunchyroll.
Read More: Anime Like Inuyasha