Created by Capcom, 'Resident Evil' is a popular Japanese horror game media franchise that has over the decades extended into other media as well. Today, it has comic books, television shows, animated films, live-action movies, anime series, and novels under its wing, which unsurprisingly makes it one of the highest-grossing horror franchises. Apart from the 2021 ONA 'Resident Evil: Infinite Darkness,' it's long-list of animated content also includes films like 'Biohazard 4D-Executer,' 'Resident Evil: Degeneration,' 'Resident Evil: Damnation,' 'Resident Evil: Vendetta,' and 'Resident Evil: Death Island.' Just like the game, 'Resident Evil' shows and films receive just as much love from anime fans around the world, so we have compiled a list of 10 anime similar to it.
10. Black Bullet (2014)
When the epidemic of Gastrea, a parasitic virus spreads globally, it pushes humanity to take refuge within the Monolith walls that are designed to protect them. The children who are born with the virus are bestowed with supernatural powers and are deemed cursed. In order to fight back against Gastrea, Civil Securities were formed which operate in pairs of cursed children and their Promoters who lead them. 'Black Bullet' follows the brave Rentarou Satomi and Initiator (cursed children in Civil Security pairs), Enju Aihara as they set out on a mission to save Tokyo Area and the rest of the world. The action-packed series will definitely remind you of the heroic main characters of 'Resident Evil' who fight back against zombies and other frightening creatures. You can stream the anime here.
9. School-Live! (2015)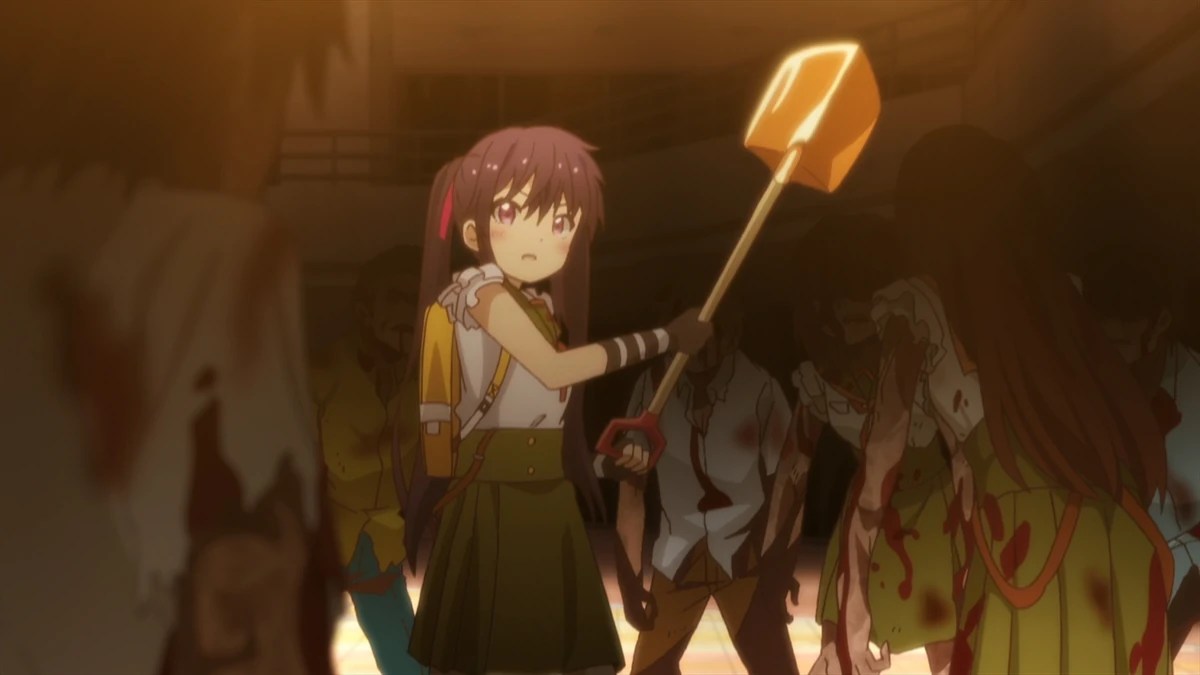 Kurumi Ebisuzawa, Yuuri Wakasa, Miki Naoki, and Yuki Takeya are all young school girls whose otherwise calm and boring life has turned upside down in the wake of a zombie outbreak that has completely disrupted normal life. All of them study at the Megurigaoka Private High School and are interestingly part of the same School Living Club. Now that zombies have overrun the city, no place is safe and they have been hiding in the school premises hoping to never get caught by the undead. But there is another twist, Yuki's friends have kept her in the dark about the crisis and are trying hard to keep her safe while she is worried about mundane club activities. 'School-Live!' is a psychological thriller series with horror elements that make it a perfect choice for the list. Feel free to watch the anime here.
8. Zom 100: Bucket List of the Dead (2023)
Akira Tendou worked hard during his college years and eventually managed to secure his dream job. But several years later, he becomes disillusioned and realizes that he works for a company with a toxic work culture that has taken peace away from his life. Although he feels stuck and unable to gather the courage to make change he desperately needs, Akira paradoxically finds his freedom during the breakout of a zombie apocalypse when he decides to live life to the fullest. Despite the danger around him, he lets go of the fear of death and vows to accomplish dreams that he has buried in his heart- even if he has to put his life on the line for them. The exciting series may not exactly mimic the dark and suspenseful atmosphere of the 'Resident Evil' franchise shows or films, but it is still a great zombie anime to watch. You can stream the show here.
7. Sunday Without God (2014)
Life and Death become meaningless after God decides to abandon the world and leave it to its present state. Soon chaos ensues as the dead walk among the living, disrupting normal life in countless ways. But before leaving, God gives the world one last blessing by creating mythical beings called gravekeepers that can give a proper burial to the dead and put them to rest forever. Following the death of her mother, Ai becomes the gravekeeper in her village. Although things appear to slowly come back on track for her, life takes a dark turn one more time when her supposed father Hampnie Hambart arrives in the village and kills everyone. After the tragic incident, Ai embarks on a long journey with him learning more about the world that she inhabits in the process. 'Sunday Without God' is a great show that beautifully ties up death, undead, gravekeepers, and life through its compelling storytelling. Although it has very few similarities with 'Resident Evil' franchise except for the undead, the anime is still a great watch. Feel free to watch the series here.
6. Highschool of the Dead (2010)
It's almost impossible to make a list of zombie survivalist anime similar to 'Resident Evil' without mentioning 'Highschool of the Dead.' The anime follows Takashi Kimuro, an ordinary high schooler who finds himself in the midst of utter chaos and confusion after Japan is overrun by zombies. When his best friend is bitten and joins the army of the undead, he musters all his courage to kill him. But feeling guilty about his actions, Takashi vows to protect his friend's girlfriend Rei Miyamoto, despite the fact that survival seems almost impossible. As the duo bands together with other students, the eccentric group sets out to find their loved ones and unravel the mystery behind the inexplicable and strange pandemic. The anime is accessible for streaming here.
5. Is This a Zombie? (2011 – 2012)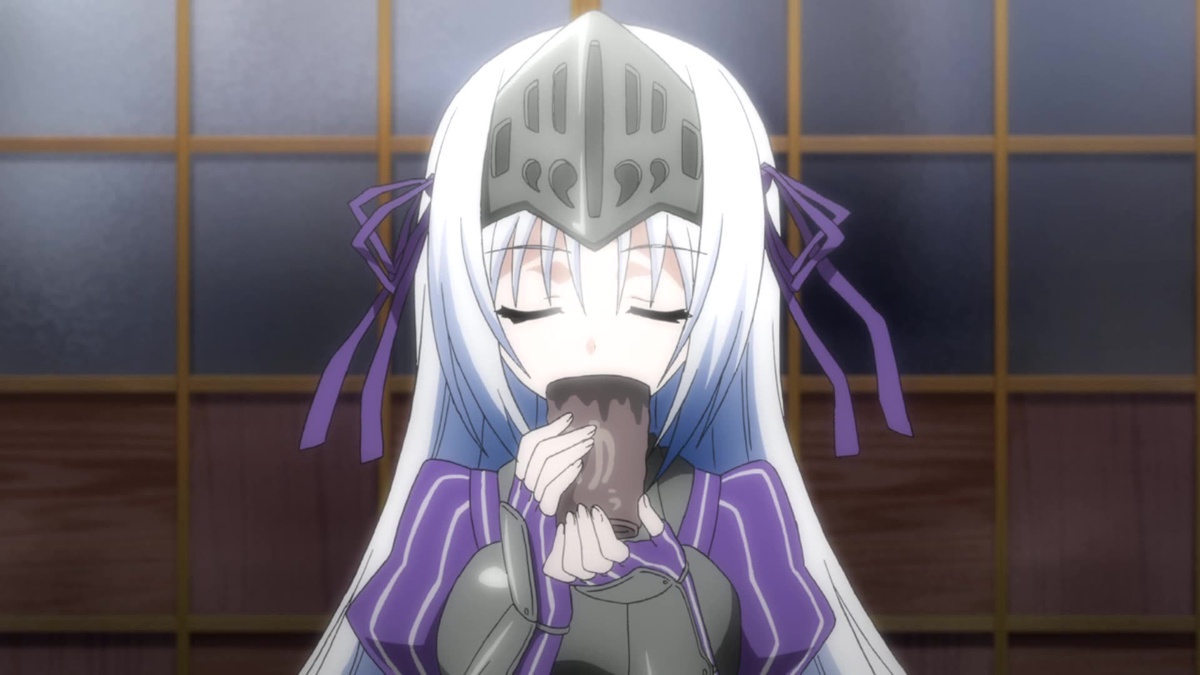 After the life of the 16-year-old high schooler, Ayumu Aikawa is tragically cut short, he is magically revived by a strange armored girl named Eucliwood Hellscythe, who turns him into a zombie without his consent. As if this was already not a strange turn of events, Ayumu accidentally absorbs the magical powers of Haruna, a boisterous young girl who hunts supernatural monsters using her powers. Now due to the present circumstances, she entrusts her monster-hunting responsibilities to Ayumu, who struggles to come to terms with his now conflicting reality. 'Is This a Zombie?' revolves around the zombie hunting adventures of a puzzled protagonist who is unable to make sense of the situation he is in quite similar to what happens to the main characters of 'Resident Evil: Infinite Darkness.' In case you watch the former, then you can head here.
4. Zombie-Loan (2007)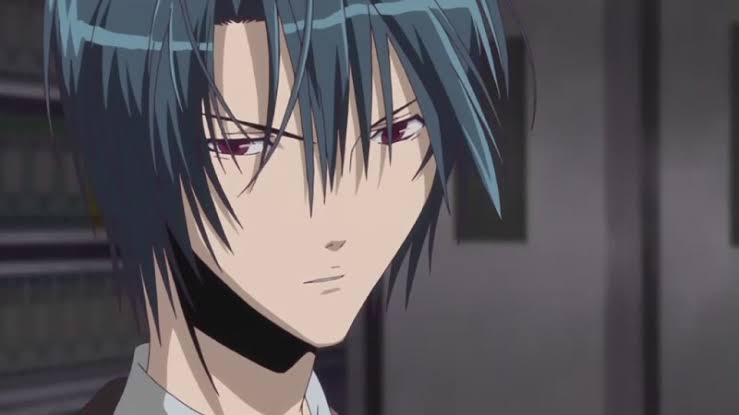 Michiru Kita is bestowed with the power of the Shinigami Eyes which allows her to see a ring of death around people's necks through which she can tell how long they are going to live. The nearer the death, the darker the ring, so when Kita notices Chika Akatsuki and Shito Tachibana with completely black rings she feels morally obliged to tell them about their approaching death. But she is shocked to learn that they are already dead and are only kept alive thanks to a contract with Zombie-Loan. But in order to repay the loan, Chika and Shito are tasked to kill zombies in return- a dangerous job that no one obviously wants to undertake. So when the duo find out about Kita's mysterious powers, they also drag her into their messy lives. 'Zombie-Loan' revolves around these three characters as they fight for their own survival and unravel the dark secrets of the mysterious Zombie loan office. The anime is accessible here.
3. Zombieland Saga (2018 – 2021)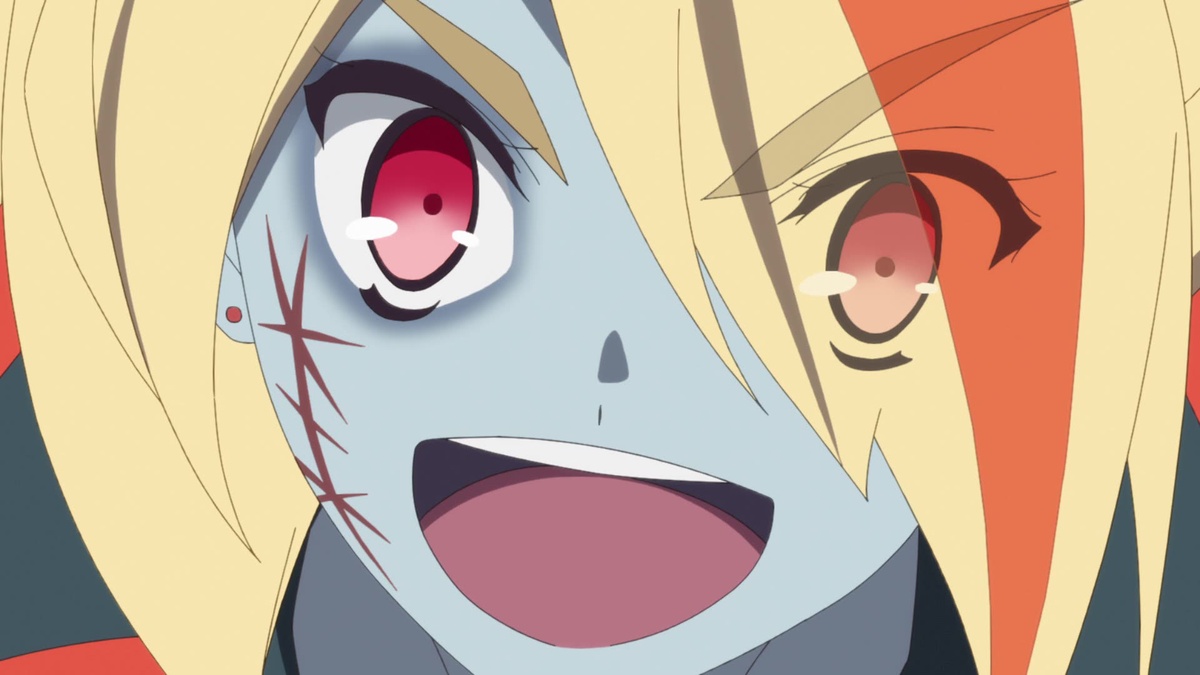 Sakura Minamoto's dreams of becoming an idol one day come crashing down when she tragically dies in an accident. It seems like a grim ending to her saga but she is shockingly resurrected along with six other zombie girls by a man named Koutarou Tatsumi. It turns out that the Saga Prefecture is struggling economically and Tatsumi plans to change its fate by forming an idol group comprising Sakura and the other girls he resurrected. This leads to the formation of the idol group Franchouchou and a life-changing heart-warming journey of its members to rediscover their past lives while constantly trying to hide their true zombie identities. You can watch the anime here.
2. Gantz:O (2016)
Masaru Katou is going home to meet his younger brother on his birthday and celebrate the special day together. But before he can get a chance to wish him, he is stabbed to death on the way. Although it may seem like an end to his life, Katou surprisingly finds himself awakening in a small waiting room. Soon he along with other people is made to play a high-stakes game where they have to put their lives on the line at every turn. The exciting and action-packed drama that unfolds makes 'Gantz:O' a must-watch for the fans of 'Resident Evil.' Feel free to watch the movie here.
1. The Deer King (2022)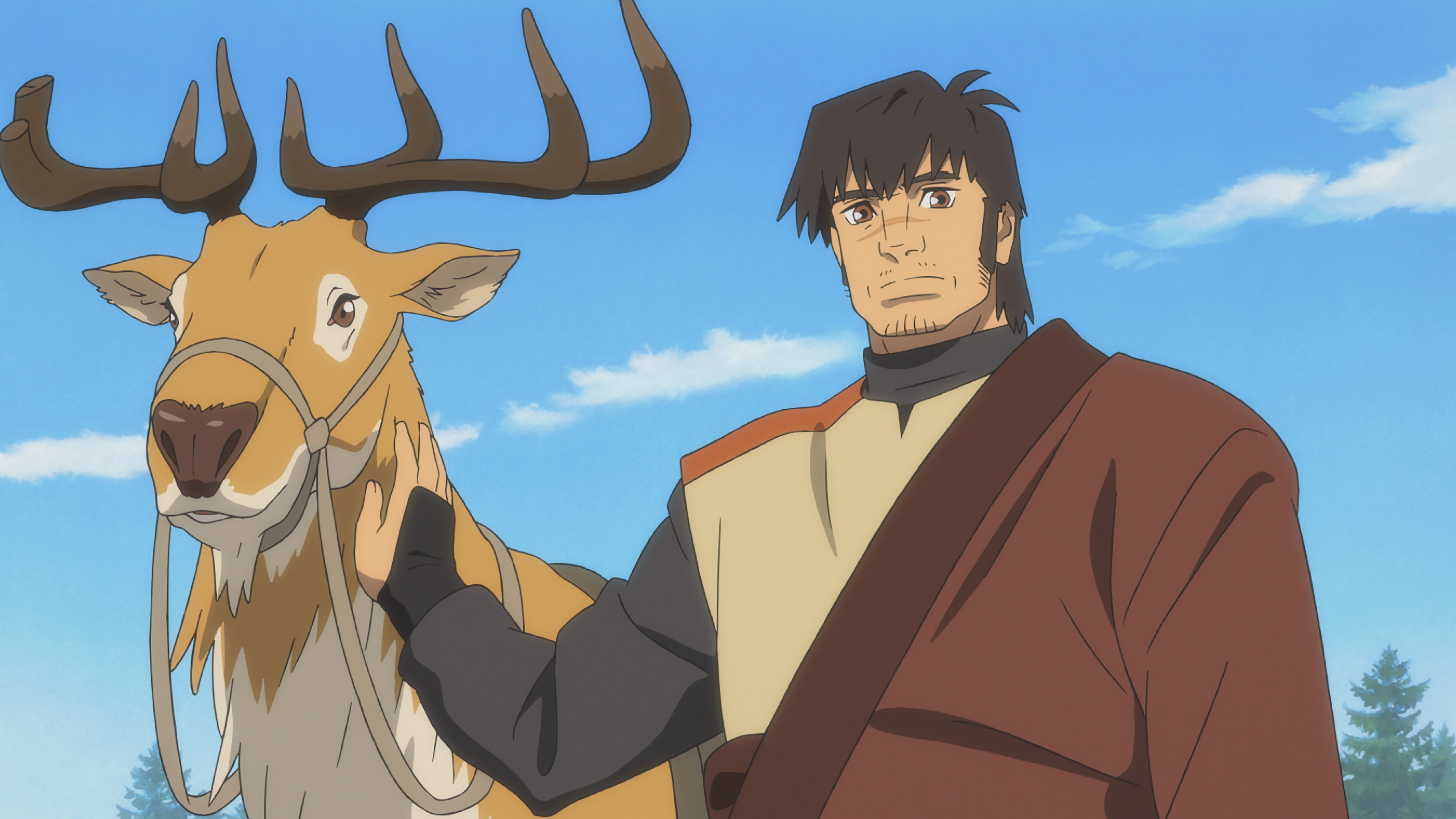 The Empire of Zol controls Aquafa's territory after a vicious war comes to an end. But wild dogs carrying the dangerous Black Deadly Fever continue to roam freely in Aquafa's Fire Horse Territory. One day, a pack of these dogs ends up attacking a mine, from which only two survivors manage to escape alive. Although they now wish to live a peaceful life having been freed from their servitude, their hopes are soon dashed as the deadly disease runs rampant and spreads far beyond the human-made boundaries of countries and empires. Biohazards or Bioweapons often come up in the shows and films of 'Resident Evil' franchise. 'The Deer King' offers to imagine a world where such a deadly disease or virus has already spread and tries to paint a picture of what life is like in such circumstances for an ordinary person. You can watch the film here.
Read More: Best Horror Anime