Valencia, California, residents were shocked when Ann Racz disappeared on her way to a local fast-food restaurant on April 22, 1991. Authorities did everything they could and hoped to bring her back home safely. However, as the months turned into years, Ann's loved ones began fearing the worst and were sure she had been murdered. 'Dateline: Prime Suspect' chronicles the horrific incident and follows the investigation that brought the perpetrator to justice. If you are intrigued to know more about the details surrounding Ann's death and want to find out who killed her, we have you covered.
How Did Ann Racz Die?
Described as a loving and lively individual, Ann Racz was 42 when she disappeared from Valencia, California. Her acquaintances later mentioned that she was in the midst of getting a divorce from her longtime husband and was pretty excited to start a new life with her high school sweetheart. Ann and her estranged husband shared three wonderful kids, but they were fighting a custody battle when the mother of three disappeared without a trace. Reports further mentioned that about four days before the murder, she had moved into a house in Newhall, California, with her children.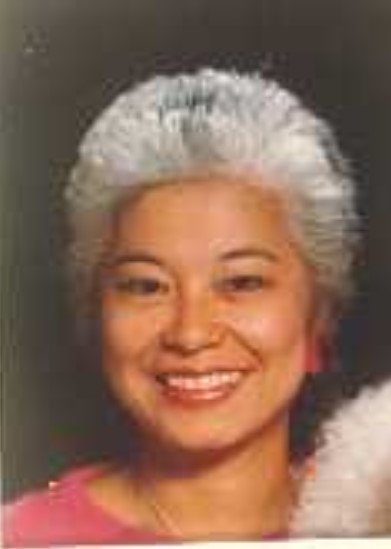 Sadly, Ann's loved ones had no idea about the tragedy that would befall the 42-year-old. On April 22, 1991, she drove from Newhall to her estranged husband's house in Valencia, where she dropped off their kids. Neighbors even saw the couple talk briefly before Ann drove to a local fast-food restaurant to get some food for the kids. Surprisingly, that was the last time anyone ever saw or heard from the 42-year-old, as she disappeared soon after and never returned to pick up her children.
When law enforcement officials were informed about the incident, they teamed up with local volunteers and organized several search parties. While these parties combed through the local areas looking for Ann Racz, authorities left no stone unturned and even used sniffer dogs in the investigation. On top of it, police officers spread the word around and asked their counterparts in other counties to keep an eye out for the missing woman.
Eventually, detectives came across Ann's abandoned minivan, parked inside a park-and-go lot at the Van Nuys Airport in Los Angeles, California. Yet, even though authorities found the victim's personal belongings inside the vehicle, they did not see her name on any of the flight manifests, indicating that the killer might have parked the van as a ruse. Unfortunately, that was the last discovery detectives made in the homicide investigation, as Ann's body has not been recovered to this day.
Who Killed Ann Racz?
During the investigation, police officers learned about Ann Racz's rocky relationship with her estranged husband, John Racz. A former sheriff's deputy, he was unwilling to sign the divorce papers and was also embroiled in a bitter custody battle for their three children. Besides, neighbors mentioned that the couple would get into frequent altercations before Ann finally decided to move out of the Valencia house. When investigators questioned John, they realized that he resented his wife for moving away and divorcing him.
Nevertheless, John insisted he had nothing to do with the disappearance and claimed that his wife might have gone on a vacation. Besides, he even claimed that he had planned to give his wife $25,000 for a holiday if she let him spend some time with their children. Naturally, with the bitter divorce still ongoing, the police and Ann's loved ones considered John the primary suspect in the investigation. While the former sheriff's deputy insisted he met Ann several times after April 22, there was no way to corroborate such claims.
Furthermore, one of Ann's friends came forward and claimed that the mother of three was terrified of her estranged husband. She mentioned that the missing woman always kept her minivan hidden as she did not want John to discover her Newhall address. On top of it, a neighbor approached authorities and stated that she saw John follow his wife shortly after she left for the fast food restaurant on the day of her death. Hence, even though Ann's body was never recovered, the police decided to move forward with circumstantial evidence and arrested her estranged husband for murder.
When presented in court, John pled not guilty and insisted on his innocence. Regardless, his children testified against him, and the jury did not take long to convict the former deputy of first-degree murder. As a result, he was sentenced to 25 years to life in prison in August 2007. Although John became eligible for parole in January 2023, he remains behind bars at the California Institution for Men in Chino, California. Moreover, readers should note that he maintains his innocence to this very day.
Read More: John Racz: Where is Ann Racz's Husband Now?